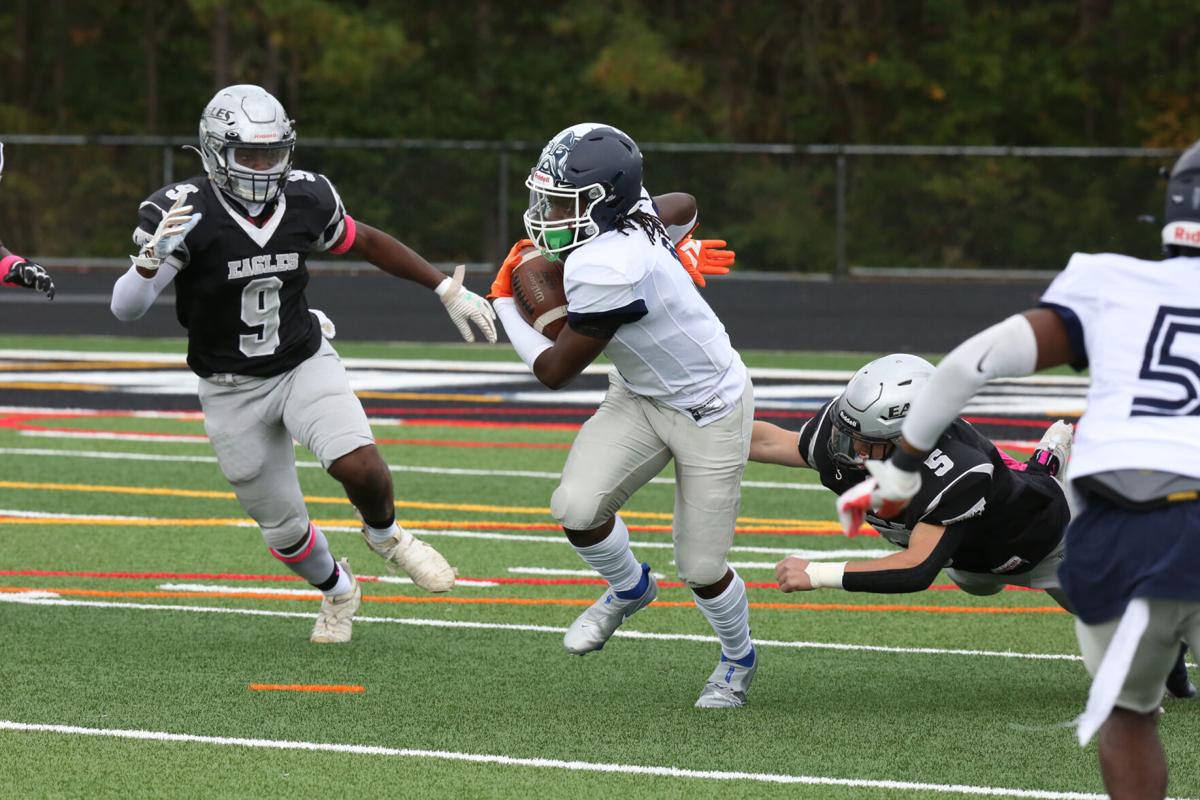 ROBBINSVILLE — Backed by plenty of positive reviews, the New Jersey State Interscholastic Athletic Association took another step toward passing legislation to allow state high school athletes to profit off their name, image and likeness.
The NJSIAA executive committee passed the proposal with just one no vote Wednesday morning. If the proposal passes on second reading next month, it will take effect in January 2022.
"This is a great opportunity for us to figure out what we want to do and what we want to allow," NJSIAA executive director Colleen Maguire said. "We're allowing the student-athletes to have this opportunity."
Maguire said she has received positive feedback on the New Jersey proposal from several nearby state high school athletic associations. Over the past couple of months, state high school sports governing bodies around the country have discussed allowing NIL deals. California allows name, image and likeness (NIL) deals, while Texas, Mississippi and Illinois have made the deals illegal.
The NJSIAA's proposal comes after the NCAA suspended its rule prohibiting college athletes from profiting off their NIL. The NCAA's decision also said high school athletes could not lose their college eligibility for profiting off their NIL.
"We said, 'Let's get in front of this and do something that is fair and reasonable,' " Maguire said.
The New Jersey proposal consists of the following key components:
Athletes can receive money for coaching and instructing.
The NIL can't involve schools, teams or uniforms in any advertising.
Athletes can be featured on radio and TV.
Athletes competing in any events can receive merchandise or "swag bags" worth up to $500.
High school coaches, teachers and administrators are not allowed to be involved in athletes' NIL activities.
Athletes would be banned from participating in NIL activities that involve casinos or gambling, alcohol, drugs and adult entertainment.
Maguire said the NJSIAA collaborated with officials from Rutgers University and the Big East to develop the proposal.
"I feel comfortable," she said, "that our proposal is consistent with how colleges are approaching it."
Football scheduling
Maguire had strong words for any high school football teams that are thinking about mutually agreeing to drop games this month to improve their playoff seedings.
Her message: Don't do it.
"Unless there is a legitimate reason for any game not to be played," she said, "we will look into it at as a violation of our sportsmanship policy. Think twice. That's disrespectful to our student-athletes."
There are no confirmed cases of games being dropped to improve seedings. But Maguire said she received calls last weekend that some games could be dropped. She issued a statement to schools this week warning them of the consequences.
"I'm really grateful that we have great leadership in all five (football) leagues and conferences," Maguire said. "I communicated with them the night before we put this statement out, so I know they're going to stay on top of it as well."
Financial outlook
The NJSIAA has, so far, survived the pandemic financially.
The organization had a $600,000 profit in 2020-21, according to a financial audit detailed during Wednesday's executive committee meeting.
That compared to a $600,000 loss in 2019-20. The NJSIAA had a $225,000 Paycheck Protection Program loan forgiven in 2021. The organization also received a one-time $625,000 stipend from the state.
"I'm very excited that while we're not out of this storm, I think we're through the worst of it, at least knowing that our reserves and everything are fairly intact," Maguire said. "We can all rest a little easier knowing that we can support our normal course of tournaments and activities."
Girls ice hockey tournament
The NJSIAA will hold a state tournament for girls ice hockey this season and next.
The tournament is part of a two-year pilot program. Maguire said there are 16 NJSIAA girls ice hockey teams in New Jersey. None of them are in the Cape-Atlantic League.
The final will be played at Prudential Center in Newark along with the four boys state finals.
Rules playing out of state
New Jersey teams will only be allowed to play out-of-state opponents that are academically accredited schools and are members of its state association or approved by that state association to play games, under a proposal passed by the executive committee Wednesday.
The NJSIAA adopted the rule because there have been several media stories recently about teams that do not represent legitimate high schools competing in high school events. The most prominent of which was the Bishop Sycamore football team from Ohio that actually played IMG Academy of Florida on ESPN in August. Bishop Sycamore lost 58-0.
"We want to protect the integrity of education-based athletics," Maguire said. "I think it's a very common-sense need at this point."