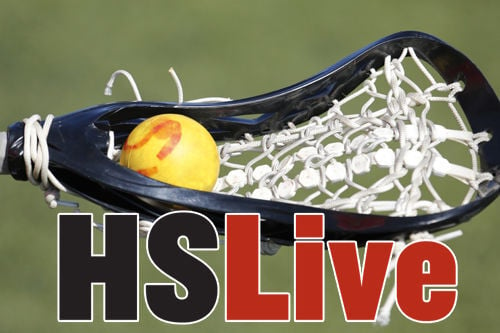 The Middle Township High School girls lacrosse team (1-0) scored eight goals in the second half to come back from an 8-5 halftime deficit to defeat Mainland Regional 13-12 on Tuesday in a Cape-Atlantic League game.
Kate Herlihy and Brianna Robinson each had four goals. Abby Teffy added three, and Maddyn McCaren and Eliza Billiagham added one.
For Mainland (0-1), Casey Murray had four goals, while Charlotte Walcoff added three. Samantha Rothman had two goals. Mainland goalie Kylie Kurtz had 19 saves.
Our Lady of Mercy Academy's Anissa Serafine led all scorers with six goals and three assists, while Fiona Lockhart and Mina Lockhart chipped in four goals and an assist each. Goalie Lindsay Serafine made 10 saves. OLMA improved to 1-0, while Absegami dropped to 0-1.
Information about Absegami was not available.
Atlantic City 19, Holy Spirit 18
Kendall Murphy and Hanna Watson each scored six goals for the Spartans, while Leah Corkill added three. Aggie Forte, Emma Watson and Mariah Nell rounded out the scoring. No further information was available about the game.
Ocean City 17, Oakcrest 3
Pat Grimley scored five goals and had three assists for the Red Raiders. Jake Schneider had two goals and four assists. Dylan Dwyer and Nick Volpe each scored three goals, while Vinnie Gullo had two. Jack Davis and Chris Calabro each scored once.
Gavin Jackson had two saves, while Ryan Kroeger added one. Ocean City improved to 2-0.
Ethan Nelson scored two goals and had an assist for Oakcrest. Michael Raciti had the other goal for the Falcons (0-1). Owen Haugan made 18 saves.
Ocean City 17, Lower Cape May 1
Jake Schneider had three goals and three assists for the Red Raiders. Brady Rauner had three goals and two assists and Pat Grimley added three goals. Dylan Dwyer had two goals and two assists and Nick Volpe added two goals. Jack Davis, Ori Levy-Smith, Vinnie Gullo and JP Patella added goals for Ocean City.
Ryan Kroeger and Gavin Jackson each had a save for the Red Raiders. No information was available for Lower Cape May.
Holy Spirit 16, Absegami 1
The Spartans open the season with a victory and are now 1-0. The Braves fall to 0-1. No further information was available about the game.
The Southern Regional girls golf team won the team title Monday at the Ocean County High School Tournament at Seaview Hotel and Golf Club. It's the first title for the Rams in school history, according to coach Jeff Reilly.
Mary Kate Reilly finished second overall with a 104. Maddy Beirne finished fourth with a 107 and Julia Joannides finished ninth with 115.
Pinelands Regional's Grace Klements won the individual title with a 93.
The host Falcons (11-3) won with scores of 25-18 and 25-22. Cassie Booth had five kills and five digs for Oakcrest, and Emma McErlain contributed 11 assists, three kills and two aces. Maddison Pell had nine digs, three aces and one kill.
For OLMA (10-5), Ava Barrasso led with five kills and had eight digs and eight assists, and Olivia Stefano added four kills, six digs and three service points. Ivy Jaep had 10 digs.
Alice Cawley had five kills and six aces and Ava Barrasso added two kills, two digs, seven assists and four aces to lead the Villagers to their 10th win of the season. The game scores were 25-10 and 25-16. OLMA improved to 10-4, while Salem Tech fell to 2-6.
Oakcrest improved to 10-3, while ACIT fell to 6-8. Game scores were 25-22 and 27-25.
For the Falcons, Courtney Smalley had six kills, Maddie Connelly had five kills and an ace and Tianna Ortiz had eight digs and two aces.
For the Hawks, Alexandra Helduser had three kills and two blocks; Grace Speer had six kills and two digs; Samantha Dangler had eight assists, four digs, three aces and two blocks and Sophia LaPorta had two aces, a kill and 11 digs.
St. Augustine 164, EHT 210;
St. Augustine 164, Buena 227;
at Buena Vista Country Club (par 36)
St. Augustine: Brendan Meagher 40, Frank Wren 41, Paul Clavner 41, Pat Coyle 42
EHT: Katrina Cabinian 45, Charlie Jones 51, Johnny Neveling 54, Ashley Conant 60
Buena: Tom Egan 48, Jon Burns 54, Dylan Sak 54, Jaden Gibbs 71
Records: EHT 1-2, St. Augustine 4-0, Buena 0-3
MT: Jake Riggs 36, Nick Salfi 39, Evan Rinier 46, Haley Cohn 51
CMT: David Wurtz 45, Jonathan Neiman 46, Gavin Clark 47, Rob McHale 49
Birdies: Rinier (2), Riggs, Salfi MT.
Records: MT: 1-1, CMT 2-2.
CC: Justin Cartwright 24, Joe Aiello 25, Hunter Stubley 28, Bella Haines 28
WC: Kieron Kelly 25, Chris Cruz 29, Jared Hopping 32, Josh Bingaman 34
Records: CC 1-0, WCA 0-1.
Pinelands Regional 5, Central Regional 0
Singles: Josh Kline d. Luke Tallman 6-1, 6-2; Adam Grelak d. Christian Verderosa 6-0, 6-0; Daniel McCarthy d. Will Smith 6-0, 6-3.
Doubles: M.Staino-J.Cahill d. Alex Primost-Julius LaRocca 6-1,6-0.; Andrew Falduto- John Staino d. A Giaretta-M. Sherman 6-4, 6-0.
Middle Township 64, Cedar Creek 18
106: Fetzer C FF; 113: Perna C FF; 120: X'zavier Swinton M fall Thomas 4:51; 126: Murdock C fall Owen Haas M (2:33); 132: Matt Gariano M FF; 138: Evan Dugan M fall Perez 1:59; 145: Ashton Meltzer M fall Guercioni 2:49; 152: Sam Keppel M FF; 160: Alick Killian M fall Perez 1:44; 170: Adrien Laboy M fall Mays 3:02; 182: Jake Adams M FF; 195: David Giulian M FF; 220: Jayden Matthews M md Al-Islam 8-0; 285: Kani Perry M FF