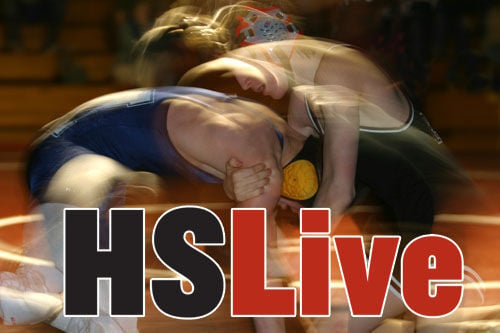 The Lower Cape May Regional High School wrestling team won its final three bouts en route to a 37-35 win over Absegami in a Cape-Atlantic League East Division meet Thursday.
The meet started at 106 pounds.
Before the final match, at 285 pounds, the Braves were leading 35-31. But Matt Craig won by pin in 4 minutes, 30 seconds to give Lower the victory.
Lower improved 7-1 and is undefeated in the CAL.
Absegami features five state qualifiers from 2020. Lower has three wrestlers that advanced to states. So, it was only fitting that this matchup of two talented programs went down to the very end.
Absegami led as much as 24-12, getting pins from John Devlin at 126 and Sean Cowan at 138. Frank Gargione won a 2-1 decision at 152 to give the Braves (6-3) a 27-16 lead.
Lower's Marcus Hebron won a 6-1 decision at 195, and Shane Whitney, a nationally-ranked transfer from Virginia, pinned his opponent at 220 to set up Craig to win the meet. Lower coach Billy Damiana said it was the first time the program beat Absegami in decades.
106—Joseph DeLong LCM by forfeit
113—Christopher Eaton A by forfeit
120—Aiden Zeck A by forfeit
126—John Devlin A p. Allen Lemmon, 3:11
132—Wesley Tosto LCM p. Julian Rivera, 2:13
138—Sean Cowan A p. David Tosto, 3:53
145—Devon Bohn LCM md. Bhavya Rama, 9-0
152—Frank Gargione A d. Mike Castellano, 2-1
160—Christian Campanaro LCM p. Charles Soto, 1:41
170—Ray Weed A p. Nathan Stewart, 0:45
182—George Rhodes A d. Sean Connelly, 11-4
195—Marcus Hebron LCM d. Mikal Taylor, 6-1
220—Shane Whitney LCM p. Sahmir Brown, 1:47
285—Matt Craig LCM p. Adrian Martinez-Ruiz, 4:30.
Records—Lower 7-1; Absegami 6-3.
106—Jacob Melini OC by forfeit
113—Jackson Smith OC by forfeit
120—Aiden Leypoldt OC p. X'Zavier Swinton, 1:50
126—Owen Haas MT p. Jake Myers, 3:19
132—Matthew Gariano MT tf. Liam Cupit (17-2, 5:21)
145—Alick Killian MT tf. Ryan Callahan (20-5, 5:05)
152—Charley Cossaboone OC p. Adrien Laboy, 0:59
160—Jacob Wilson OC p. Samuel Keppel, 1:58.
170—Joey Garcia OC md. Michael Adelizzi, 13-2
182—Jayden Matthews MT d. Sam Williams, 4-1
195—Nick Bell OC d. David Giulian, 10-6
220—Aiden Fisher OC by forfeit
285—Kani Perry MT p. Matt Christy, 0:21.
Records—Ocean City 5-5; Middle 1-6.
106—Kaden Naame SA Max Elton, 4:06
113—Alex Graffius HS by forfeit
126—D Amani Almodovar SA p. Gavin Paolone, 4:21
132—Sal Palmeri HS tf. Brandon Borman, 16-1
138—KJ Sherman HS p. Cooper Lange, 3:20
145—Richie Grungo SA p. Antonio Patsaros, 1:41
152—Jake Slotnick SA tf. Johnny Flammer, 15-0
160—Tristian Mcleer SA p. Logan Haggerty, 5:56
170—Brock Zurawski SA tf. Kolin Driscoll 16-0)
182—Alex Marshall SA tf. Lorenzo D'Angelo, 15-0, N/A)
195—Robert McDevitt HS p. Joseph Cleary, 4:09
220—Robert Lee HS by forfeit
285—Philip Docteur HS p. Ed Vincent, 6:33.
Records—St. Augustine 4-2; Holy Spirit 2-2