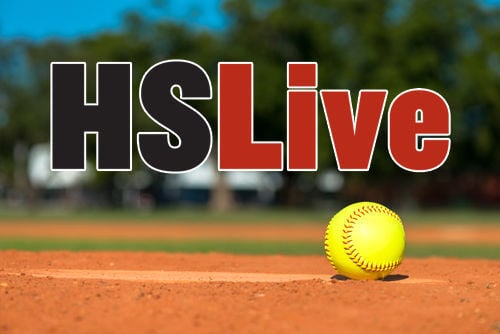 St. Joseph Academy's Makayla Veneziale pitched a two-hittter as the Wildcats beat Vineland 13-3 in a Betty Howell Classic Softball Tournament first-round game Saturday at Oakcrest High School.
St. Joseph (5-0) is ranked second in The Press Elite 11.
Veneziale (4-0) struck out 10 and walked three in the game, which went seven innings.
The game was tied at 3-3, but St. Joe scored six runs in the top of the sixth inning and four in the seventh. Atira Myrie went 2 for 4 with two home runs and three RBIs for the Wildcats. Her two-run homer in the sixth made it 5-3. Macie Jacquet, Veneziale, Davianna Jimenez and Xelynn Conde each had two hits, and Brianna Bailey doubled. For Vineland (1-3), Bailey Dickenson had a game-tying three-run homer in the third inning.
Olivia Doppler pitched a two-hitter for RV (2-1) with six strikeouts and two walks. The game ended in the fifth inning on the 10-run rule. Ava Kinkler had a hit and an RBI for Mainland (1-3) and Rayna Molina scored the run in the first inning. The Mustangs are No. 7 in the Elite 11.
Emily Dubiago went 4 for 4 with three runs for host Jackson Liberty (1-2). The game ended in the sixth inning on the 10-run rule. The Wildcats (1-2) got one hit.
Kayla Dollard had three singles and scored two runs for the Eagles (4-0). Jessie Alkins and Kiki Schlemo each scored twice. Madison Dollard had two RBIs. Delaney Sullivan and Alkins each doubled. Madison Dollard allowed just two hits and struck out 12 in seven innings.
Christina Barbella had one of the two hits for the Red Raiders (1-1). Hailey Neville struck out six in six innings.
The visiting Wildcats (1-1) went up 11-4 in the fourth inning and held on to win. Pinelands had 12 hits and Manchester (0-2) had 10.
The host Pirates (2-0) scored four runs in the bottom of the sixth inning to win the game on the 10-run rule. Cedar Creek pitcher Liz Martin struck out 11 and went 3 for 3 with a homer, four runs and three RBIs. Mainland dropped to 1-2.
Eliana Remlein pitched a no-hitter in four innings, with nine strikeouts. Sophia Parise went 5 for 5 with two doubles and a triple. Mackenzie Smith had four stolen bases.
The Absegami High School boys crew team won the varsity four and second eight races on Saturday at the Lake Lenape Sprints VI on the lake in Mays Landing.
All the races were 1,500 meters.
The Braves varsity four won a six-boat race, with Atlantic City in second and Bishop Eustace third. The time was not available. The Absegami crew included stroke Kevin Ritz, Billy Sproule, Christian Gunn-Saye, bow Anthony Del Pezzo and coxswain Sarah Pao.
The Absegami second eight captured a four-boat race in 5 minutes, 21.70 seconds. The crew consisted of stroke Liam Deibert, Brody Wright, Vincent D'Alessandro, Joshua Christensen, Collin Shurig, Adam Lord, Harrison Houghtaling, bow Trevor Cowan and coxswain Keionce Joga.
The boys varsity-eight race had two boats, and Egg Harbor Township beat St. Augustine Prep by just under five seconds. EHT won in 5:00.00 and the Prep finished in 5:04.84. The Eagles lineup included stroke Scott Zimmerman, Carter Hubbard, Justin Kent, Jimmy Curry, Gage Thomas, Nik Simone, Faddy Omar, bow Max Berg and coxswain Bailee Sikora.
The Oakcrest girls novice four won a four-boat race by more than nine seconds in 7:01.50. The Falcons crew consisted of stroke Kyra France, Sarah Reingruber, Michaelle Macenat, bow Carina Costa and coxswain Claire Parmenter.
The Mainland Regional girls varsity eight won in 5:41.43, beat Atlantic City by more than seven seconds. 
The Mainland crew included stroke Emma Barnhart, Lilly Sher, Colbee Obermeyer, Kyra White, Gigi Molosso, Bella Costantino, Izzy Perez, bow Adeline Engle and coxswain Becca Mascione.
Contact Guy Gargan: 609-272-7210