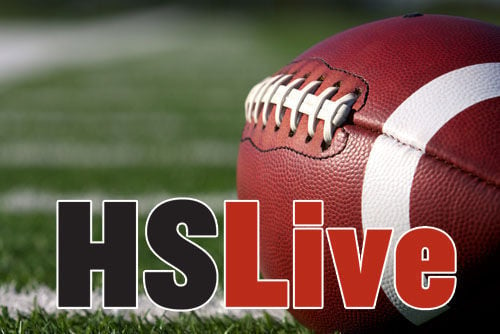 Cedar Creek High School's JoJo Bermudez scored two touchdowns as the Pirates football team beat visiting Oakcrest 25-7 in a West Jersey Football League game on Saturday.
Quarterback JC Landicini threw two touchdown passes, and Zach Ricci and Ja'Quan Howard each scored TDs. Cedar Creek (7-0), is ranked No. 4 in The Press Elite 11.
"It's always good to get a win against a district team, but we have a lot of things to clean up," Cedar Creek coach James Melody said of their rivalry with Oakcrest, a fellow Greater Egg Harbor Regional School District team.
"We've put ourselves in a good spot record-wise, but we aren't done and we got to keep grinding it out and moving forward."
Ricci, a wide receiver, caught a 53-yard touchdown pass from quarterback JC Landicini in the first quarter. Matt Best added the extra point kick and the score was 7-0.
There was no more scoring until the third quarter when Howard ran 20 yards up the middle for a TD on a trap play to make it 13-0.
Bermudez caught a 45-yard touchdown pass from Landicini at the left sidelines in the fourth quarter. Bermudez returned a punt 50 yards for a score on the right sidelines and it was 25-0.
Oakcrest (2-4) scored on a pass play with two minutes left to play.
Haddon Township 30, Wildwood 12: Haddon Township took a 20-0 lead before host Wildwood scored in the second quarter on a 50-yard touchdown pass up the middle from quarterback Ernie Troiano to wide receiver David Rosa. The Hawks upped the lead in the second half to 30-6. Wildwood's Junior Hans scored in the third quarter on an 80-yard kickoff return down the right sidelines. The fourth quarter had no scoring.
Haddon Township evened its record at 3-3, and the Warriors fell to 0-6.
"We started out slow and turned the ball over and made mistakes," Wildwood coach Ken Loomis said. "We were flat and dug ourselves a hole. We played a good second half, but in trying for the win those things add up. We started playing well in the second half, but it took the whole first half to get ready to play."