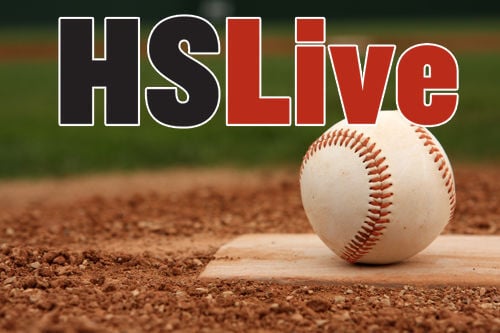 The Oakcrest High School baseball team won its Al Hedelt Tournament on Sunday.
The Falcons beat Vineland 9-8 in the semifinals and topped Southern Regional 7-5 in the final.
The late Hedelt was a Pleasantville athletic director and an Oakcrest coach.
In the semifinal win, A.J. Constantini, Andre Boyer and Gavin Healy each knocked in two runs for Oakcrest. Tyler Monzo got the win to improve to 2-1.
Julio Nieves-Sanchez hit two home runs and knocked in four runs for Vineland.
Healy and Boyer also sparked Oakcrest in the final. Boyer was 2 for 2 with two runs scored. Healy went 1 for 4 with two RBIs.
Mike Mucci hit a home run for Southern.
Oakcrest is 4-4 on the season.
Sophomore Vince Spina had a memorable first career hit Sunday.
He hit a three-run home run to propel the Spartans to a win in a Thank You Classic game in Pennsauken, Camden County.
Spina added two-run double in the same inning. He finished 2 for 2 with five RBIs.
Jayden Shertel was 2 for 3 with two RBIs, and Dave Hagaman knocked in four runs for Spirit.
Starting pitcher Hagaman did not allow a hit or a run and struck out five in four innings for the win.
Holy Spirit (5-4) is ranked No. 8 in The Press Elite 11.
St. Mary of Rutherford 000 10 – 1 1 3
Holy Spirit 72 14 0 x- 23 15 0
Lukas Guerrier struck out seven and allowed five hits in six innings to get the win in a Thank You Classic game in East Greenwich Township on Sunday.
Guerrier also went 2 for 3 with an RBI. Joe Perna, Matt McAleer and Brett Longo also knocked in runs for Hammonton.
Hammonton improved to 4-3.
Washington Twp. 000 000 0 – 0 6 2
Hammonton 010 030 x- 4 9 0
No. 4 Egg Harbor Township 6,
Ethan Dodd struck out 10 and allowed no runs to get the win in a Thank You Classic game in Pennsauken on Sunday.
Dodd was also 2 for 4 with an RBI. Jacob Dembin hit a home run for EHT.
Egg Harbor (8-0) is ranked No. 4 in The Press Elite 11.
Egg Harbor Twp. 041 001 0 – 6 10 3
Brick Memorial 000 030 0 – 3 7 1
No. 6 Gloucester Catholic 9,
Ocean City made one comeback Saturday afternoon. The Red Raiders needed two.
Gloucester Catholic beat Ocean City 9-5 in a Thank You Classic matchup Saturday afternoon.
Gloucester Catholic (7-1) is ranked No. 6 in The Press Elite 11. Ocean City (4-2) is No. 7.
Ocean City trailed 3-1 when it came to the plate for its final at-bat in the bottom of the seventh inning. Matt Nunan tied the game with a two-out, two-run single to center field.
Gloucester Catholic, however, responded in the top of the eighth. The Rams sent 11 hitters to the plate, took advantage of four Ocean City walks and scored six runs.
The Thank You Classic featured multiple games at multiple South Jersey locations this weekend. The event honored first responders and teachers for their efforts during the pandemic.
Sophomore left-hander Tanner Nolan scattered 10 hits in 71/3 innings to get the win.
Nunan started for Ocean City. He struck out eight but also walked eight and allowed three runs in 52/3 innings.
Tom Finnegan and James Mancini each had two hits for the Red Raiders.
Gloucester Catholic 201 000 06 – 9 6 1
Ocean City 100 000 22 – 5 10 3
No. 2 St. Augustine Prep 6
Andrew Gaines struck out 10 in 52/3 shutout innings for the winning Hermits in a Thank You Classic game at South Delsea Drive Park in Glassboro on Saturday night.
Bryan Oliver knocked in runs with a single and a sacrifice fly for St. Augustine.
Hermits left fielder Kyle Neri was 1 for 2 with a double and run scored.
St. Augustine (9-0) is No. 2 in The Press Elite 11.
St. Augustine 001 211 1 — 6