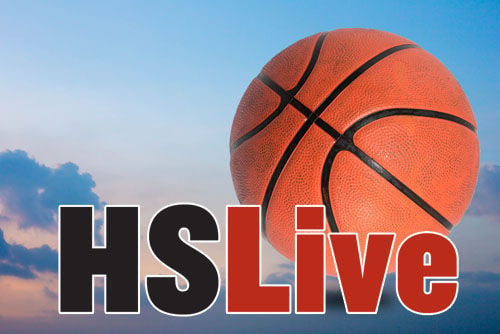 ABSECON — The Holy Spirit High School baseball team produced 15 hits in a state tournament game Monday afternoon.
None was more important than Ryan Spina's leadoff double to start the bottom of the third inning.
It came after Immaculata scored four runs in the top of the inning to take a three-run lead.
Spina's hit was an immediate answer and the start of a comeback.
The second-seeded Spartans rallied to win the South Jersey Non-Public B semifinal 12-9. Holy Spirit (17-9) will play for the sectional title Thursday against top-seeded and host Gloucester Catholic, which defeated Ranney 9-8 in the other semifinal.
"This was a do-or-die situation," Spina said. "We have trust in our guys. We've been through a heck of a season. We knew we could come out on top in this game."
Spirit had plenty offensive standouts. Jayden Shertel got his 100th career hit and finished 3 for 5 with three RBIs. Vince Spina (no relation to Ryan) was 2 for 2 with four RBIs. Trevor Cohen and Shane Solari each scored three runs.
Starting pitcher Dave Hagaman struck out 10 in 5 2/3 innings for the win. Donovan Patten pitched the final 1 1/3 for the save.
The key inning for Spirit was the bottom of the third.
Solari followed Ryan Spina's leadoff double with a walk. After a sacrifice bunt and a strikeout, Vince Spina hit a two-run single to right field to cut seventh-seeded Immaculata's lead to 4-3.
"That was huge for us," Spirit coach Steve Normane said. "If we had not answered back, it would have been a harder path for us."
Spirit took control with five runs in the fifth to build an 11-4 advantage. Shertel's 100th career hit was a two-run triple that inning. Shertel's family presented with him a poster and balloons after the game
"It means a ton," he said of the milestone, "especially with my family here. It's awesome."
The Spartans began the season ranked No. 1 in The Press Elite 11. They are currently No. 9.
Spirit struggled for victories early in the season against one of the state's toughest schedules.
The Spartans may not have traveled the road they envisioned, but they ended up where they're supposed to be: in the South Jersey final.
"Going through an insane tough schedule early on definitely didn't help the morale," Shertel said. "We were tired of moral victories. We wanted the real W's to come. We kept the vison, and we knew it was all going to play out in the end. We are where we want to be."