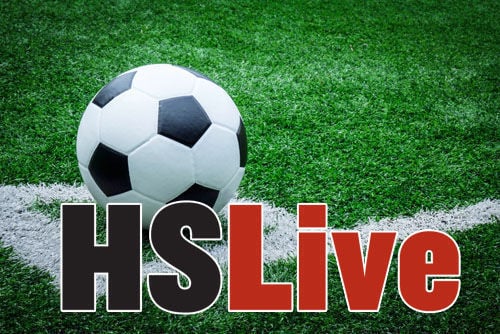 Gavin Burns and Javier DeLao scored two goals apiece to lead the host Wildwood High School boys soccer team to a 5-2 win over Salem on Tuesday.
Wildwood trailed 2-1 at halftime.
Tyler Brown scored once for the Warriors. Josh Vallese and Alexandro Bautista each had two assists, and Kelan Miller had one. Alessandro Sanzone made six saves for the win.
For Salem (0-3), Abimael Melendez scored two goals. Colin Roy made 14 saves.
Lower Cape May Reg. 3, Buena Reg. 1: Miguel Valencia, Andrew Weber and Evan Shoffler each scored for the host Caper Tigers (1-0-1). Jake Harris scored for Buena (1-1). Geoff Blasberg made 10 saves for Buena. The game was tied 1-1 at halftime.
Lacey Twp. 4, Manchester Twp. 2: Kody Besser, Bryan Cardoso, Dillon Raparelli and Jason Velez each scored once for the Lions (2-0). Ryan Fitzgerald made five saves. Owen Edwards scored twice for Manchester (1-4). Lacey led 3-2 late in the second half.
Pinelands Reg. 5, Barnegat 0: James Cahill scored three goals and had one assist for host Pinelands (2-0), and Stephen DeMilio had two goals and an assist. Adam Grelak and Josiah Hart added assists. For Barnegat (1-3), Lucas Holland made 11 saves.
Lower Cape May Reg. 3, Buena Reg. 1: Tessa Hueber scored twice for visiting Lower Cape May (1-1), and Isabelle Hristov added one. The Caper Tigers led 2-0 at halftime. Kaia Ray made nine saves for the win. Camryn Johnson scored for Buena (1-3), and Emily Volpe assisted. Jadarys Morales had 20 saves.
Pinelands Reg. 2, Barnegat 0: Alyssa Brown and Sura Nuttall each scored for the Wildcats (1-3). Camryn Gartner made nine saves for the Bengals (1-3). Pinelands led 1-0 at halftime.
Wildwood 9, Salem 0: Kaydence Oakley scored six goals for the Warriors (1-1). Imene Fathi finished with three assists and scored once. Brooke Steckel and Sophia Wilber each finished with an assist and scored once. Ashley Nagle had an assist. Sinaia Stroman-Hills made 11 saves. Salem fell to 0-2.
Ocean City 6, Atlantic City 0: Andi Helphenstine scored two goals for the visiting Red Raiders (3-0), and Tricia Nicoletti added a goal and an assist. Olivia Vanesko, Julia Neff and Carly Hanin each scored once. For the Vikings (1-2), Mia D'Arco made 16 saves.
Lacey Township 7, Lakewood 0: Layla Baran and Delaney Dittenhofer scored two goals apiece to lead the visiting Lions (2-1-1). Zoey Smith, Carly Voskanyan and Isabelle Merola each added a goal. For Lakewood (0-2), Amy Krysa made 23 saves.
Hammonton 9, Bridgeton 1: Angelina Cortellessa and Madison Gazzara each scored twice for the host Blue Devils (4-0). Brianna Gazzara, Giada Palmieri, Anna Dankel, Nicole Damico and Chloe Comunale each scored once. Cortellessa and Sofia Grasso shared time in goal, and Grasso had one save. DeJ'mera Mosley scored in the third quarter for Bridgeton (0-4). Rosmidy Martinez made 25 saves for the Bulldogs.
Barnegat 8, Manchester Twp. 0: Alyson Sojak scored four goals for the undefeated Bengals (4-0). Camryn White added three. Patience Mares finished with two assists. Nicole Schiverea scored once. For Manchester (2-1), Meghan Doctor made 25 saves.
Southern Reg. 2, Jackson Memorial 1: The visiting Rams rallied to win with set scores of 22-25, 25-12 and 25-21. Hailea Krause had eight kills, seven digs, three aces and eight service points for Southern (1-1), and Jordyn Hamlin added six kills and 12 digs. Molly Regulski added 21 assists and 13 service points. Brianna Otto contributed 13 digs, eight service points and three aces. Corrine Hughes had four kills and four digs. Jackson fell to 2-1.
Pinelands Reg. 2, Lacey Township 0: Jayne Wilkinson had seven kills for host Pinelands (2-1). Olivia Benson had six kills, six digs and five service points, and Antonella Stankevitch added six kills. Samantha Poling contributed 10 service points and six aces, Caitlyn Downes contributed nine digs, and Bailey Lawrence had 13 assists. Lacey fell to 0-4.
Mainland Reg. 15, ACIT 25, Absegami 30
1. Sofia Day M 20:42; 2. Claudia Booth M 20:55; 3. Chloe Malone M 21:25; 4. Gillian Lovette M 21:49; 5. Lily Malone M 24:10: 6. Sydney Luff M 24:22; 7. Maddie O'Brian M 25:21; 8. Maddie Conroy M 25:23; 9. Ava McDole M 25:46; 10. Micale Moelles A 25:53; 11. Iva Palakarska M 26:03; 12. Amiyah Stewart ACIT 26:06; 13. Mariah Wase ACIT 26:15; 14. Lauren Crino M 26:18; 15. Kara White M 26:36.
Mainland Regional 5, Atlantic City 0
Singles—Khushi Thakkar d. Mayla Burns 6-0, 6-1; Hannah Carson d. Hannah Frebowitz 6-0, 6-2; Christina Hay d.Cecelia Marota 6-1, 6-1.
Doubles—Maddie Dennis-Samantha Goldberg d. Maria Dela Pena-Rosie Miltenberger 6-0, 6-1; Emma Savov-Elizabeth Ong d. Zenab Iqbal-Kenajia Jamison 6-0, 6-0.
Records—Mainland 3-0; A.C. 1-3.
Our Lady of Mercy 5, Pleasantville 0
Singles—Jacqueline Carey d. Diana St. Martin 6-1, 6-0; Jessica Haddad d. Keanni Dupont 6-1, 6-0; Jenna D'Orio d. Ah'lajziah Gainer 6-0, 6-0.
Doubles—Ava Valecce-Annalise Visalli d. Helen Rosado-Yaret Toscano 6-0, 6-0; Bella Martinez-Amani Malickel d. Julia Ramirez-Anika Cooper 6-0, 6-1.
Records—Pleasantville 1-2; OLMA 3-1.
Lower Cape May 5, Buena Regional 0
Singles-Sam Mancuso d. Cassidy Gerstle 6-2, 6-1; Vika Simonsen d. Veronica Butler 6-2, 6-0; Delaney Brown d. Kshema Patel 6-0, 6-0.
Doubles-Marley Kronemeyer-Ina Nikolova d. Kaedence Cossaboon-Mia Scheer 6-0, 6-0; Maddie Gilbert-Jayci Shivers d Valeria Pinedo-Louise Schevchenko 6-0, 6-3.
Records-LCM 5-0; Buena 0-4.
Singles-Olivia Hughes A d. Emily Walters 6-0, 6-1; Cassandra Hughes A d. Krista Tzaferos 6-2, 6-2; Ava Rodio H d. Sarina Pollino 2-6, 6-0, 6-2.
Doubles-Olivia Falciani-Grace DeRosa H d. Alyssa Bailey-Simone Graziano 6-3, 2-6, 6-4; Gracie Kappauf-Adrianna Palamore H d. Jill Surti-Neha Pandeya 7-5, 4-6, 6-3.
Records-Hammonton 2-1; Absegami 2-2.