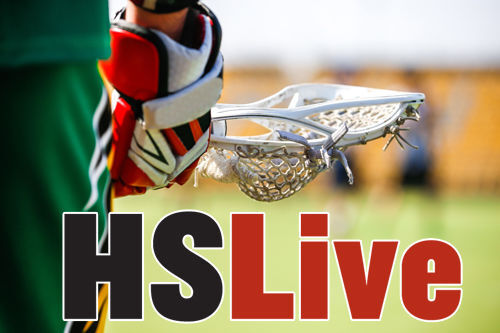 The Oakcrest High School boys lacrosse team beat host Lacey Township 8-5 in a nonleague game Friday.
Ethan Nelson led the Falcons (5-1) with four goals and Jayden Williams had two. Michael O'Brien and Axel Pineda-Lopez each scored once. Owen Haugan made 13 saves.
For Lacey (4-6), Chase Granit and Mike Long each had two goal, and Dimiele Gaetano scored once.
Jason Bishop led the host Pirates (6-3) with three goals, and Kevin Dougherty (two assists), Evan Sholder and Devin McCarty each had two goals.
Robert Dougherty made 24 saves for the win. Middle fell to 2-10.
Casey Murray scored eight goals for host Mainland (7-2), and Julianna Medina and Charlotte Walcoff each added three.
Jane Meade and Eva Blanco both scored two goals. Kylie Kurtz had six saves. The Mustangs led 13-5 at halftime.
For Spirit (3-6), Maggie Cella and Aggie Forte each scored three goals, and Hanna Watson, Kira Murray and Leah Corkhill had two goals apiece.
Haleigh Schafer, Livia Pino and Rhegan Apel scored two goals apiece for visiting Absegami (3-7), and Theresa Casalnova and Sarah Glass each had a goal and an assist.
Kylie Waldman made one save for the win. Paige Mlynarczyk scored three goals for Oakcrest (0-7).
O.C.'s Grace McAfee and Racheli Levy-Smith both scored three goals and Olivia Vanesko, Summer Reimet, Gracie Pierce, Alexis Smallwood and Delainey Sutley each had two goals. Ally Leeds had a goal and four assists.
Reagan Liepe and Presley Green each had four saves for the win.
For OLMA (4-5), Adrianna Dodge scored twice. Lindsey Serafine had seven saves.
Rylee Johnson scored six goals for the host Rams (8-2) and Sophia Cooney scored four.
Dierdre Jones and Casey McBride both scored twice. Lauren Ricci had six saves for Southern.
Laine Walterson scored five goals to go with three assists for EHT (7-4).
Sagie Broschard scored four. Grace Carpenter scored three. Kylie Elwell had two assists. Anna Smith scored twice and had an assist. Kara Wilson scored once. Brianne Macchia made 15 saves.
Maggie Boyle scored six for Lower (5-3). Sabrina Faulkner scored five, Maddie Schiffbauer two. Allyson Walsh made eight saves.
The host Hermits (17-1), ranked second in The Press Elite 11, scored a run in the bottom of the fifth inning to win the game on the 10-run rule.
Brody McKenzie, Jack Peacock and Lance DeNinno each had two hits for the Prep. Pitchers Holden deJong and Marco Levari combined to give up three hits in the win. Tech fell to 2-8.
No. 4 Egg Harbor Twp. 14,
EHT's Joe Dugan went 4 for 4 with a homer and three doubles, two runs and three RBIs.
The game ended after five innings on the 10-run rule. EHT (13-1) is No. 4 in the Elite 11.
Joey Velardi was 2 for 4 with a run and two RBIs, and Justin Sweeney went 1 for 2 with three RBIs.
Winning pitcher Ayush Patel worked three innings with three strikeouts and on walk, and reliever Donovan Gevers struck out five and walked three in two innings.
For A.C. (0-12), Drew Storr was 1 for 3 with two runs and an RBI.
Cohl Mercado tripled, doubled and scored three runs for the Wildcats (9-4). Brock Mercado had three hits and three RBIs. Scott Digerolamo drove in two. Jimmy Mantuano pitched a complete game with three strikeouts.
Bridgeton (3-9) trailed 12-2 after the first inning, but scored nine runs in fifth and three in the sixth en route to a comeback victory.
Middle (5-12) tied game at 19-19 on a two-out RBI double in the top of the seventh from Ryan Gallagher. But Bridgeton scored in the bottom half to earn the walkoff win.
For the Bulldogs, Angelo Marrero homered and had four RBIs. Jorge Valentin scored three runs and singled twice. For the Panthers, Ben Harris homered and drove in three runs. Matt Racz homered and had four RBIs.
Lucas Destefano tripled and had two RBIs for Hammonton (7-5). Brett Longo, Dominic LaSassa and Joe Perna. Jared Beebe doubled and srove in a run. David Humphries and Perna scored twice. Humphries struck out five in five innings.
Andrew Baldino scored the lone run for Absegami (3-8).
The Stotesbury Cup Regatta began Friday with time trials, called head races, on the Schuylkill River in Philadelphia.
Area crews qualified for Saturday's semifinals in 10 categories. Some categories were smaller and those boats will be in Saturday's finals.
The semifinals in the two-day regatta begin at 8:30 a.m. Saturday. The finals start at 12:45 p.m.
Stotesbury Cup semifinal qualifiers
Boys senior eight: Egg Harbor Township; Girls senior eight: Ocean City; Boys senior four: Absegami, Egg Harbor Township, Atlantic City; Girls senior four: Absegami, Holy Spirit, Ocean City; Boys senior single: Phil Seeger, Holy Spirit; Girls senior quad: Egg Harbor Township; Girls senior double: Egg Harbor Township; Boys junior quad: Holy Spirit; Girls junior eight: Holy Spirit, Ocean City; Boys junior eight: Mainland Regional, St. Augustine Prep.
Girls second eight: Ocean City; Girls lightweight four: Atlantic City, Oakcrest; Girls lightweight eight: Mainland Regional.
At Greate Bay Golf Club (par 35)
O—Cassidy Booth 45, Zach Dittus 47, Kaavya Kolli 47, Varsha Mudalair 49.
OC—Cameron Yoa 41, Isabella Fruend 44, Sam Williams 46, Ethan Steingard 48.
Records—Oakcrest 11-6; OC 10-4.
M—Jake Hennelly 40, Evan Goldberg 42, Riley Mostecki 44, Luca Bongiovanni 44
C—Dylan Guercioni (Cedar Creek) 4, Michael Loper 47, Justin Cartwright 48, Hunter Stubley 48
Records: Mainland 14-0; Cedar Creek 13-2
At Centerton Golf Club (par 35)
EHT—Katie Cabinian 36, Charlie Jones 46, Johnny Neveling 48, Joe Del Re 49.
M—Jesse Karcher 44, Mason Markee 55, DJ Somerville 55, Ronald Sutton 62.
At Brigantine Golf Links (par 36)
EHT—Katie Cabinian 36, Joe Del Re 43, Charlie Jones 44, Johnny Neveling 49.
AC—Andrew Latz 40, Paul Swift 47, Serena Su 62, Jeff Su 69.
Birdies—Cabinian (2), Del Re (2), Jones EHT. Latz AC.
H—Noah Petracci 35, Olivia Strigh 38, Luca Gherardi 43, Shane McSorley 45
A—Will Stanwood 41, Owen Doyle 42, Evan Ramos 47, Andrew Waldman 52
Birdies: Petracci (3), Strigh H.