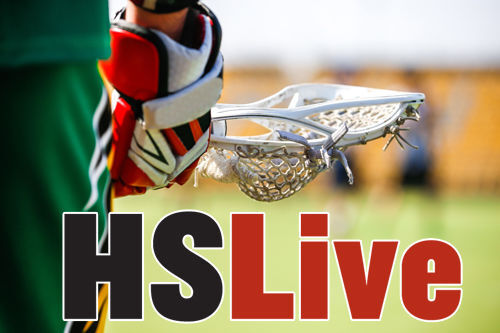 Ocean City High School coach Joe LaTorre was disappointed with the result, but he certainly wasn't disappointed in the effort his boys lacrosse team gave Thursday.
The Red Raiders, playing in their first state Group III title game, faced North Jersey power Chatham, which has been in that situation over a dozen times, LaTorre said.
The game was tied late, but Chatham's JP Lagunowich scored the game-winning goal with about 50 seconds remaining to beat Ocean City 5-4 at Shore Regional in West Long Branch.
"Our kids just played their hearts out," LaTorre said. "They left no doubt today who we are as a program. The fact our guys played as well as they did against a perennial power, in my opinion ... our kids played with so much heart."
Ocean City senior Brady Rauner scored three goals. Jake Schneider scored O.C.'s other goal in the fourth quarter that tied the game 4-4. Schneider and Dan Reeves each had an assist. Dylan Dwyer won eight of 13 faceoffs.
"The effort was 110% every single play. Not one kid was taking a play off at any point in the game," said Rauner, 18, of Ocean City. "Everyone was giving it their all. Guys were leaning over and dumping water on their heads trying to stay hydrated. We wanted to win the game. We really wanted to bring another piece of hardware home."
Rauner put the Red Raiders on the board 2 minutes, 43 seconds into the game. Chatham's Ted Manitta quickly scored to make it 1-1, which held up to end the first quarter.
Rauner put O.C. back on top with back-to-back goals, giving his team a 3-1 lead late in the second quarter.
"He's a guy who was a (defensive midfielder) his entire career at O.C. until this year, and we asked him to be an offensive guy," LaTorre said of Rauner. "Every game he brought the intensity. It showed today."
Chatham quickly tied the game in the third quarter on goals from Manitta and Lagunowhich.
In the fourth quarter, Chatham took a 4-3 lead on Jack Kuppenheimer's goal off the faceoff. O.C.'s Schneider tied it up.
Lagunowich's second goal of the game won it for the Cougars. A late stand on defense by the Cougars sealed the win.
"I think it was a championship game where both teams played as hard as they can," LaTorre said. "Their goalie (Ryan Boyd) and our goalie (Gavin Jackson) stood on their heads. Both goalies bailed out both teams multiple times in the game. Both defenses played very well. It was a championship effort on both sides."
Boyd made 11 saves, and Jackson stopped nine.
Chatham (14-6) advances to the Tournament of Champions, which starts Saturday. The other five teams in the tournament are Don Bosco Prep, Summit, Mountain Lakes, Pingry and Hunterdon Central
Ocean City ended the season 13-7, having won the first South Jersey title in program history when it beat Shawnee 9-6 on Monday.
The Raiders' schedule was filled with tough opponents, like powers Don Bosco, Rumson-Fair Haven and St. Augustine Prep.
"I couldn't be any more proud," Rauner said. "We worked every practice and came to work every single day. ... It was a great season. I don't regret anything. We made history."
Contact John Russo: 609-272-7210
Twitter: @ACPress_Russo