Readers react Sunday night to the Philadelphia Eagles' 20-14 loss to the Washington Football Team in the season finale.
It was bad enough that the Eagles had so many players who couldn't make the lineup today, but for Doug Pederson to lay his team down and allow Washington to walk over them is unconscionable. His decision was an insult to those players who, in spite of this game being their last, always give it their best.
In the end, Washington may have won the game, but they should have WON it, not had it handed to them. Of the many changes needed for next year, coaching should be the first.
---
---
Mercifully, that is the end of a miserable and unprecedented season. Who could have predicted what transpired with empty stadiums, insurmountable injuries and an undecided QB quandary, just to name a few of the issues?
Eagles fans can only hope this team uses its draft pick wisely. I am not hopeful considering their recent history.
I am happy for Brandon Graham.
Stay safe, all. See you in September.
---
---
Players on the field for the Eagles gave a very good effort for defensive coach Schwartz, who is leaving the Eagles, not necessarily because he made bad calls. He just didn't have the player talent, and injuries caused many problems.
Head coach Pederson should be ashamed of himself for putting in the third-string quarterback in the fourth quarter that doomed the Giants' opportunity to make the playoffs. The Eagles first and foremost need to acquire an offensive line for next year, and a secondary.
---
---
Good luck, Carson, with the Colts. I'm sure you will turn into a HOF QB after leaving this train wreck!
Howie must go and hopefully take his puppets with him.
What an embarrassment this team has been this year. There is so much to address with this team, where does one begin? Rebuilding will take years to fix Roseman and Doug's incompetence.
---
---
The fact that Schwartz is gonna take the sword for this dismal season is laughable.
And it appears that the owner is gonna bring back the same incompetent people who created this mess.
This franchise is in desperate need of a rebuild, and it could be a rough couple years ahead with this same crew of fantasy football geniuses missing on draft picks the last three years and signing aging and past-their-prime, injury-prone free agents.
---
---
The Philadelphia Eagles should be fined $1 million for what their coach did just to move up three spots from the ninth to the sixth draft pick. By the way, Pederson and Rivera used to be roommates! He intentionally lost the game for his former roommate.
---
---
A season I will gladly forget.
---
---
The Eagles really didn't try to win this game with the lineup they started. But Jalen Hurts kept them in this game, and then they changed quarterbacks. I don't blame them as this game meant nothing and they get a better draft pick by losing.
Hoping for better things next year with three starters on the offensive line coming back. Trying to be optimistic.
---
---
I think the New York Giants felt some of my frustration with Pederson's decisions -- going for it on fourth-and-2 instead of a sure three points, and taking away the chance of a win by removing Hurts and putting in a quarterback who hasn't played a play this season.
And if the reports are true, and Wentz is asking for a trade, I wonder why he is afraid of a quarterback competition.
Mr. Lurie, do you really want to go through another season with this head coach?
---
---
The decision to replace Hurts with Sudfield was a disgrace. This was not an exhibition game. This was a very winnable game until Pederson made this questionable call.
The Eagles played with great enthusiasm until Pederson gave Washington the title!
---
---
All in all, Jeffrey, Howie and Doug remind me of Hal Roach and his Three Stooges this season.
What is worse, this cast of characters is back next season, rumor has it. Now with the possibility of a third-round draft choice, what could go wrong ?
---
---
And just like that, when you look up the word "tanking" in the dictionary you will now just see a picture of Nate Sudfeld.
---
---
I've never seen this team play so badly in the last two quarters. Penalties and interceptions hurt them. Hope to improve next year and make the playoffs.
---
---
I would be embarrassed to be an Iggles fan. Soooo obvious they wanted to pick sixth instead of ninth! Wow! And total disrespect for young Jalen Hurts!
You can have your Iggles. I got my Justin Herbert jersey on! If I was Wentz or Hurts, I would want OUT!
---
---
I recall Vince Lombardi's famous quote: "Winning isn't everything, it's the only thing." I suppose Pederson's will be:"Losing builds character and higher draft picks."
The players didn't quit; their coach did. A sad night for Philadelphia Eagles football and a fitting end for the year and the 2020 season.
---
---
A heartfelt attempt by a rag-tag group.
With chances to win and affect the playoffs, Pedersen's decisions to forgo a tying field goal and bring in Sudfeld when he did exemplifies the awful decision-making all year.
Despite Super Bowl glory, he needs to be gone. Clean house -- Howie, too.
There's always next year for us loyal diehards.
---
---
Baffling to bench Hurts in the fourth quarter while we were still in the game. Is the sixth pick in the NFL draft that much more important than the ninth? Will this regime be there to make the pick?
Oh, and those poor Giants fans -- that had to hurt! It is now time for Eagles fans to watch Andy Reid win his second consecutive Super Bowl. It will be a very interesting offseason.
Washington Eagles Football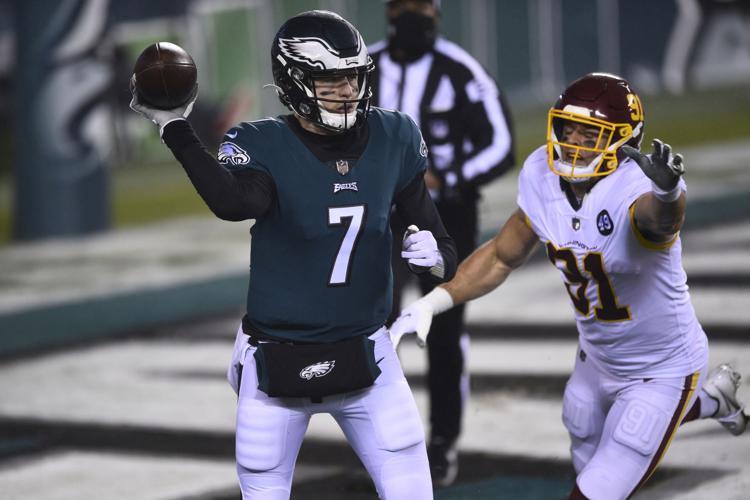 HIDE VERTICAL GALLERY ASSET TITLES
Washington Eagles Football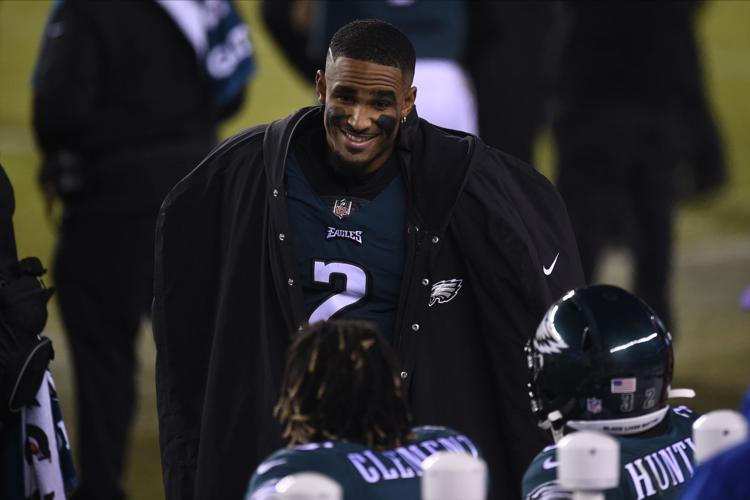 Washington Eagles Football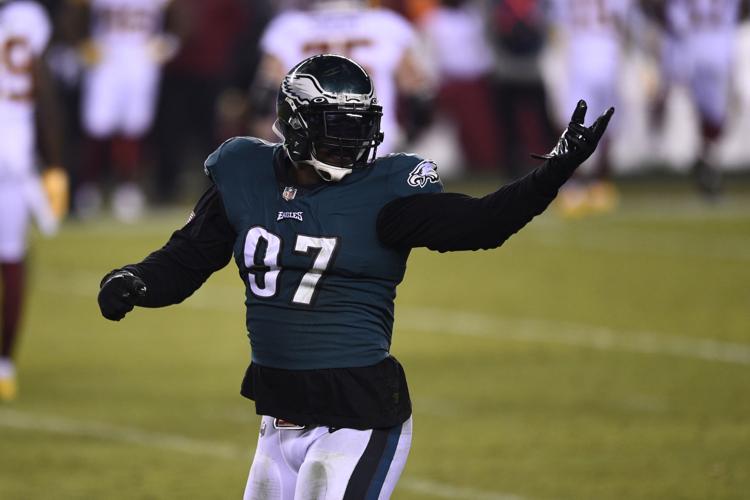 Washington Eagles Football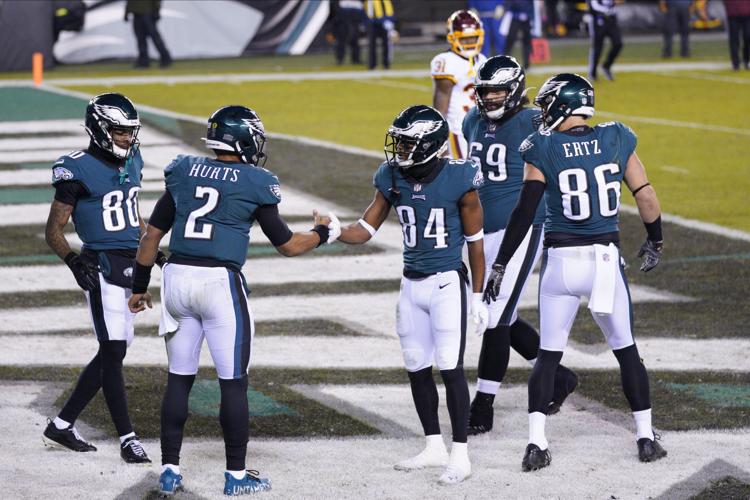 Washington Eagles Football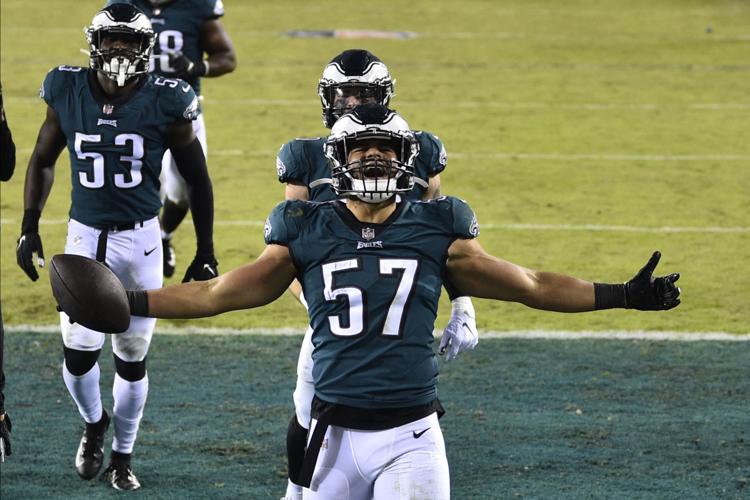 Washington Eagles Football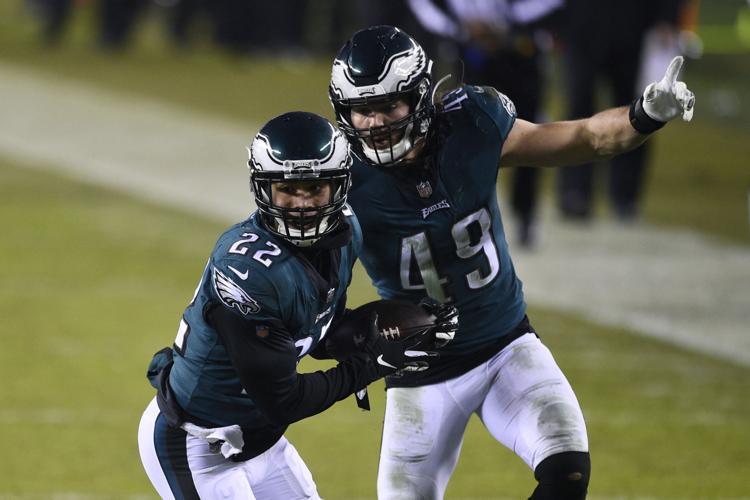 Washington Eagles Football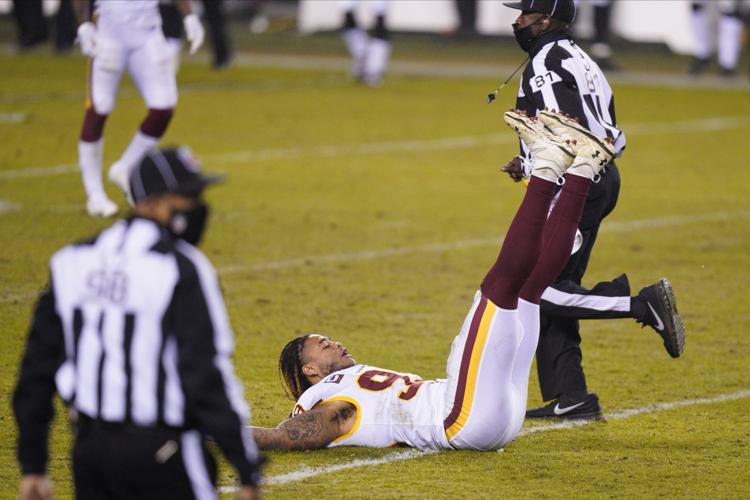 Washington Eagles Football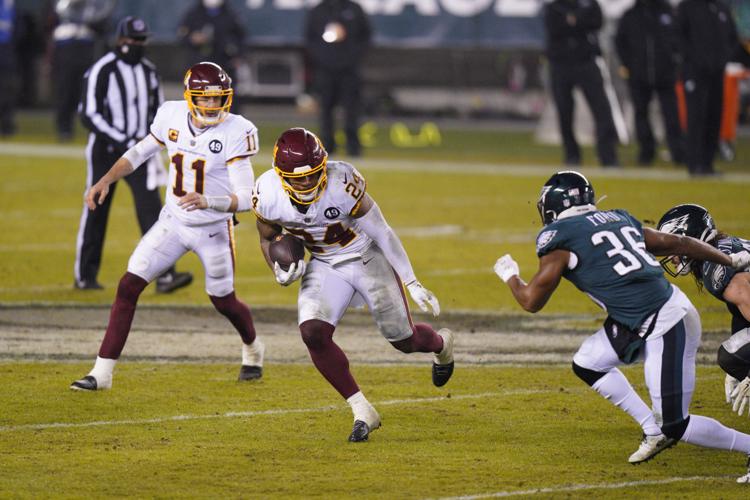 Washington Eagles Football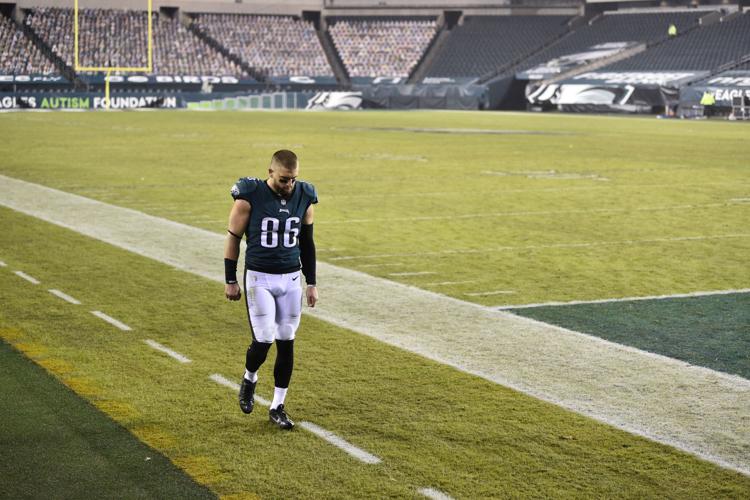 Washington Eagles Football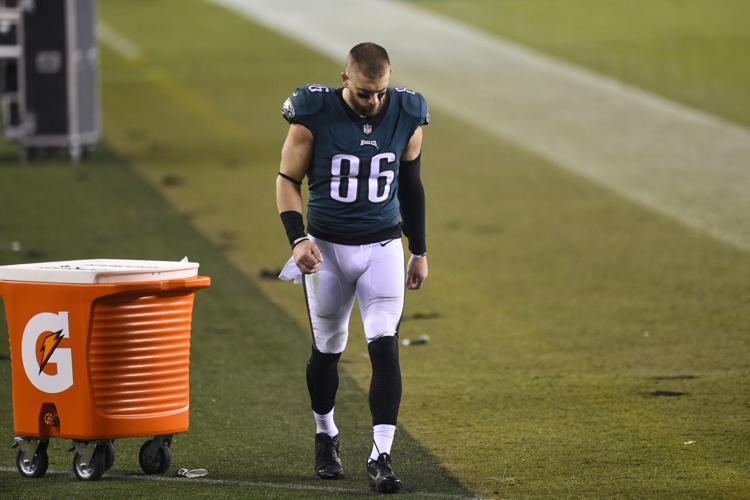 Washington Eagles Football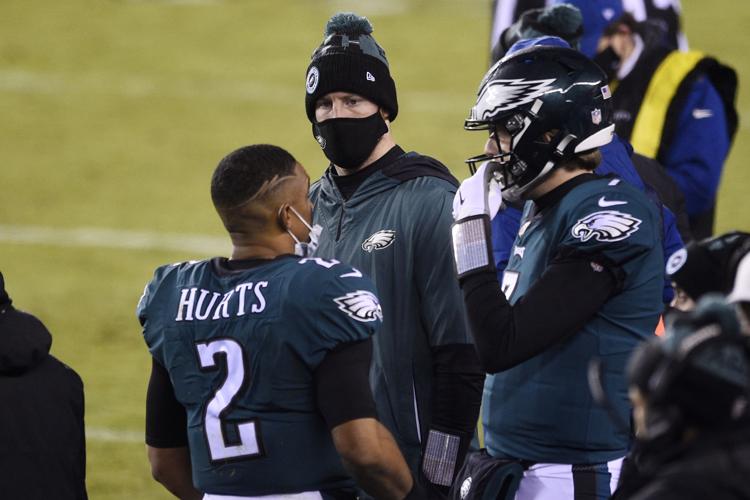 Washington Eagles Football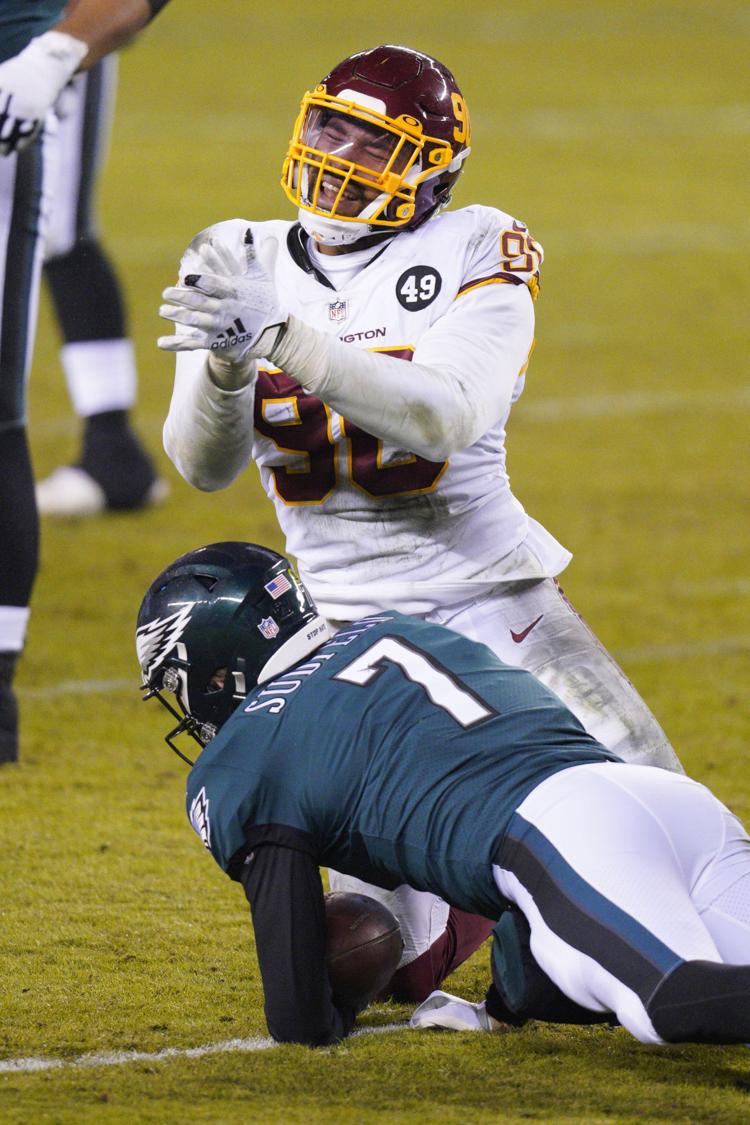 Washington Eagles Football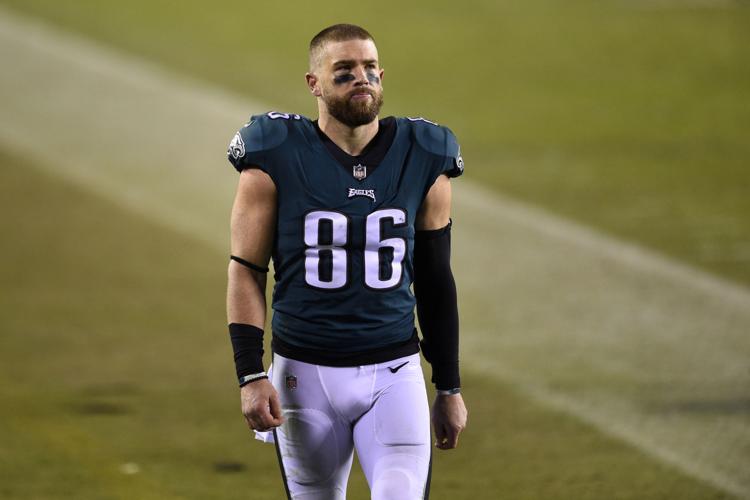 Washington Eagles Football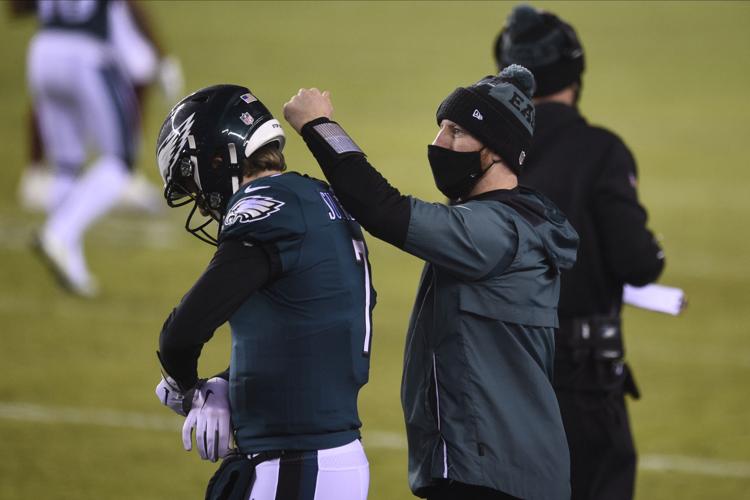 Washington Eagles Football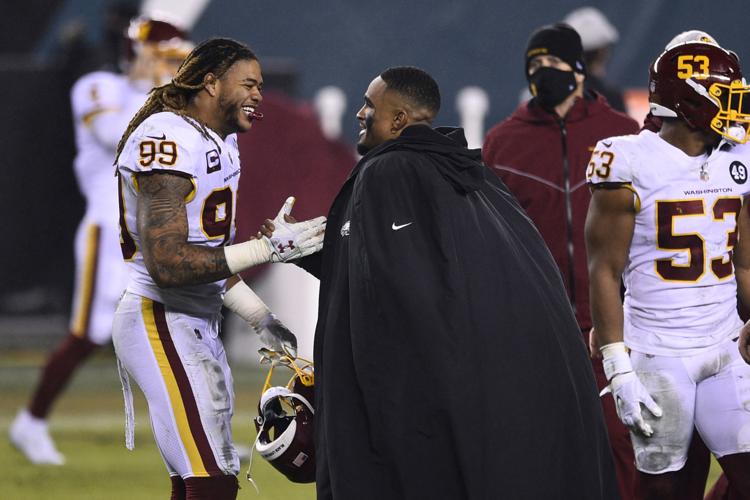 Washington Eagles Football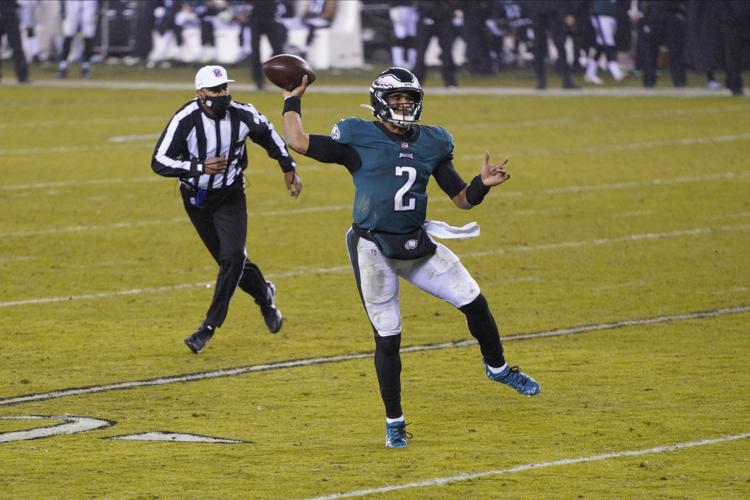 Washington Eagles Football
Washington Eagles Football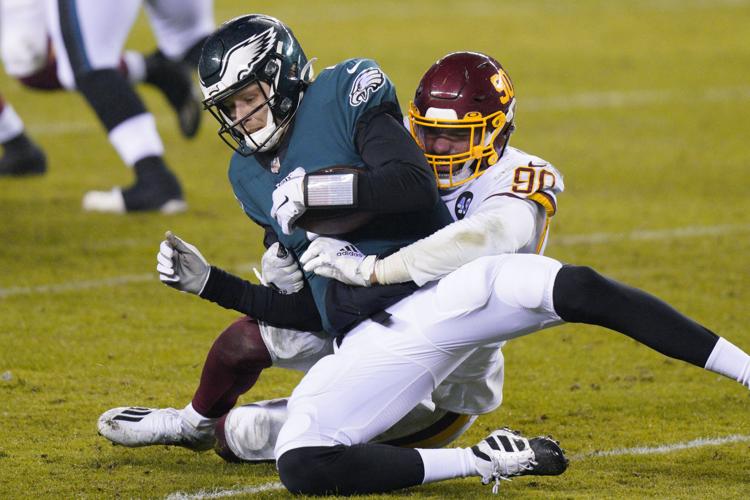 Washington Eagles Football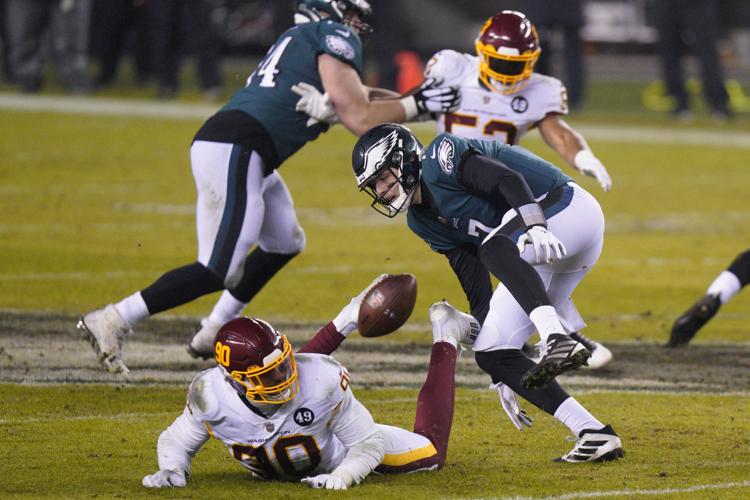 Washington Eagles Football
Washington Eagles Football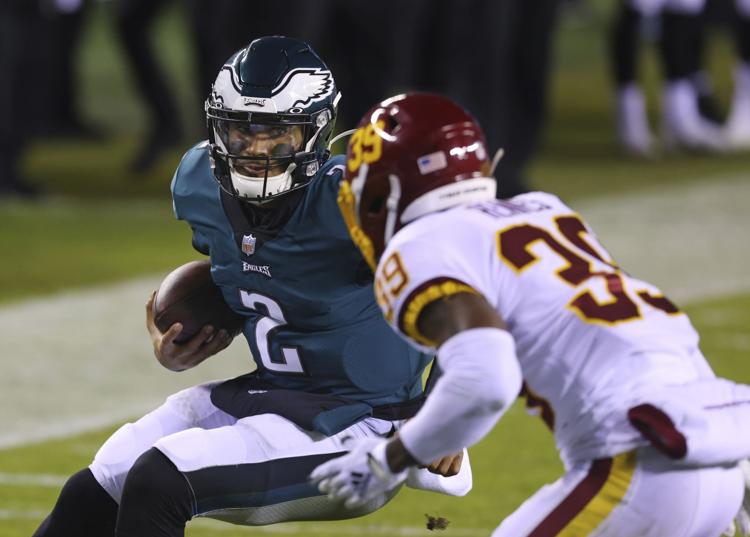 Washington Eagles Football
Washington Eagles Football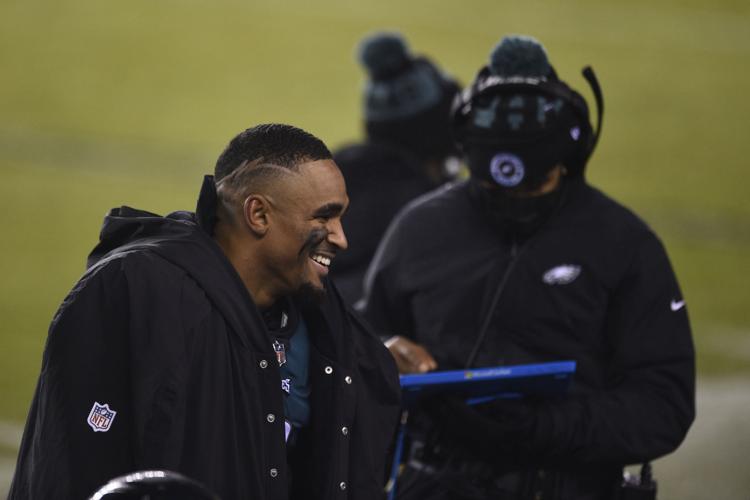 Washington Eagles Football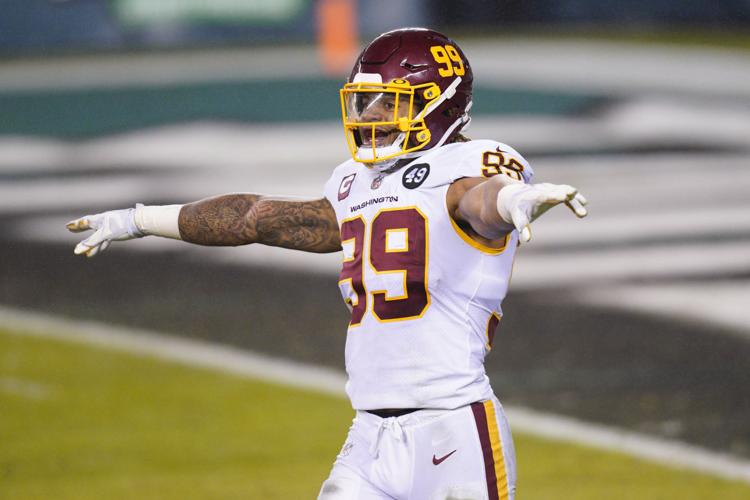 Washington Eagles Football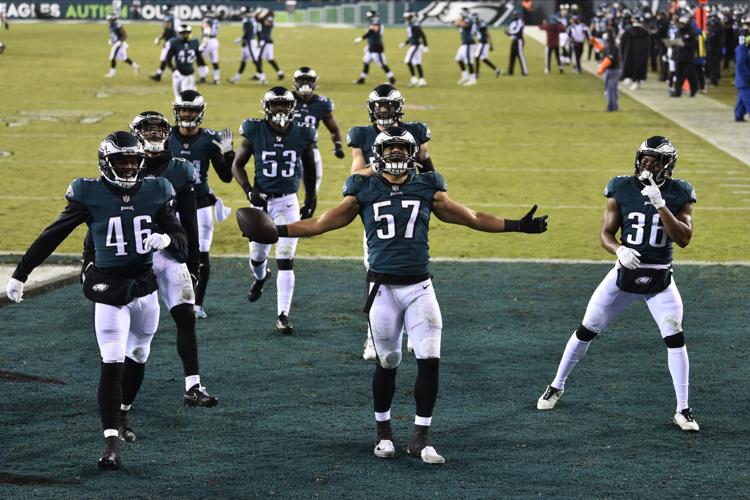 Washington Eagles Football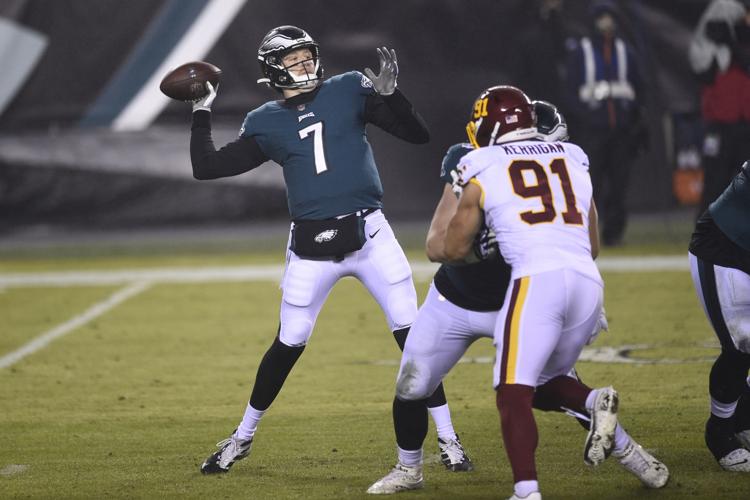 Washington Eagles Football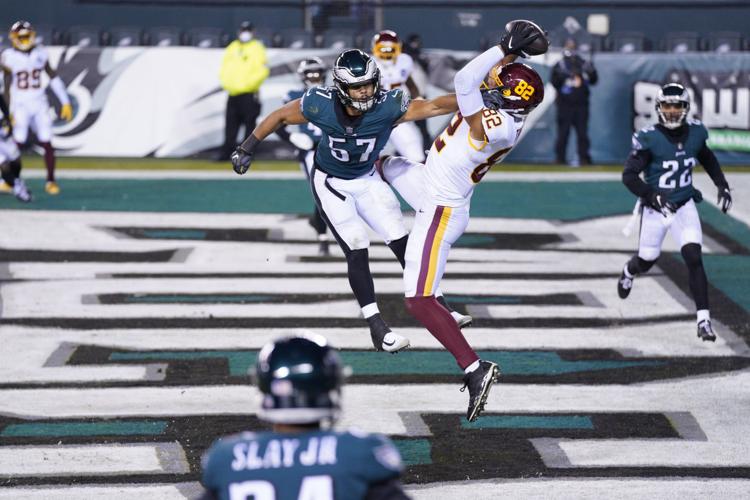 Washington Eagles Football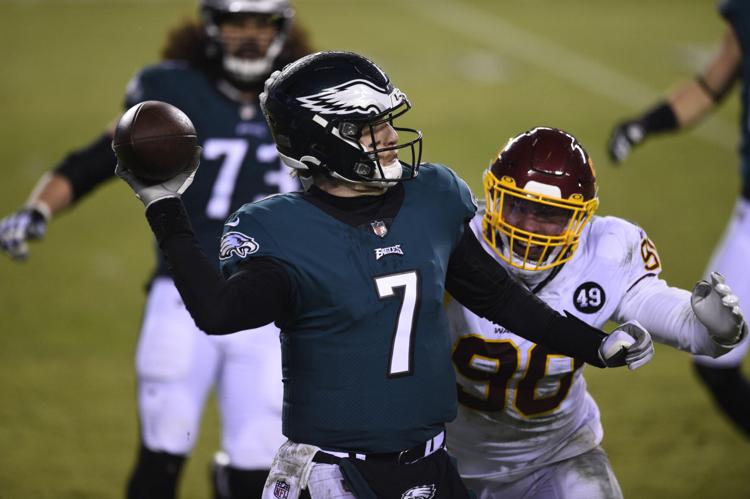 Washington Eagles Football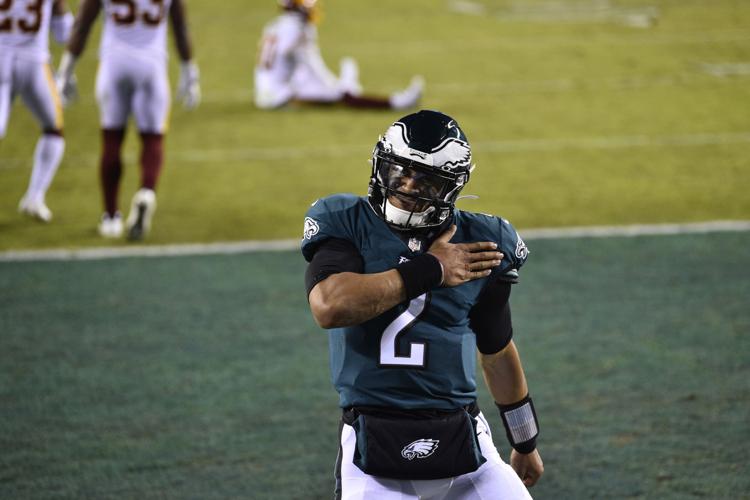 Washington Eagles Football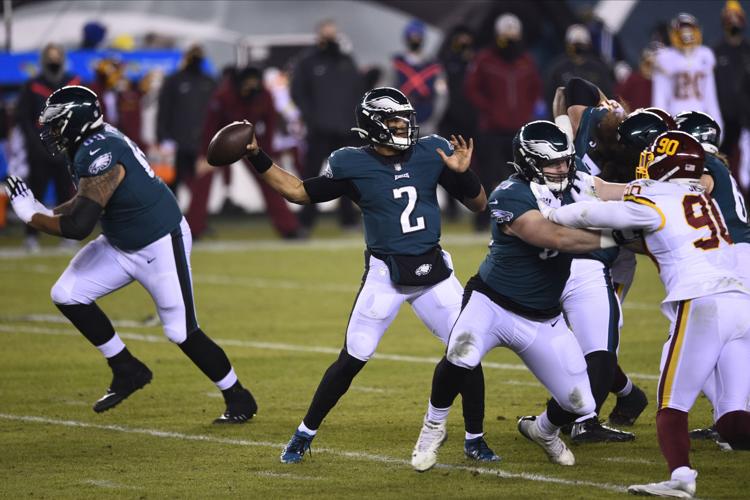 Washington Eagles Football
APTOPIX Washington Eagles Football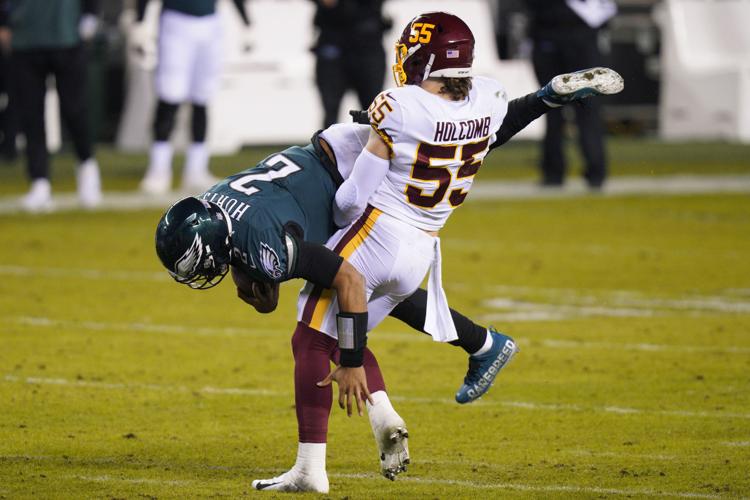 Washington Eagles Football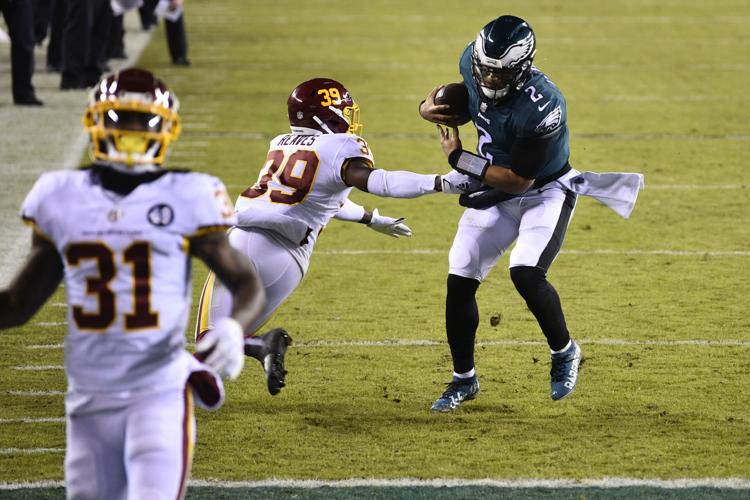 Washington Eagles Football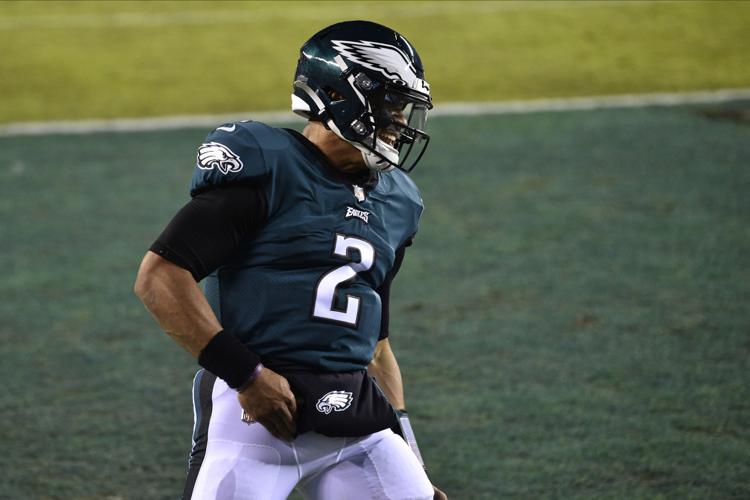 Washington Eagles Football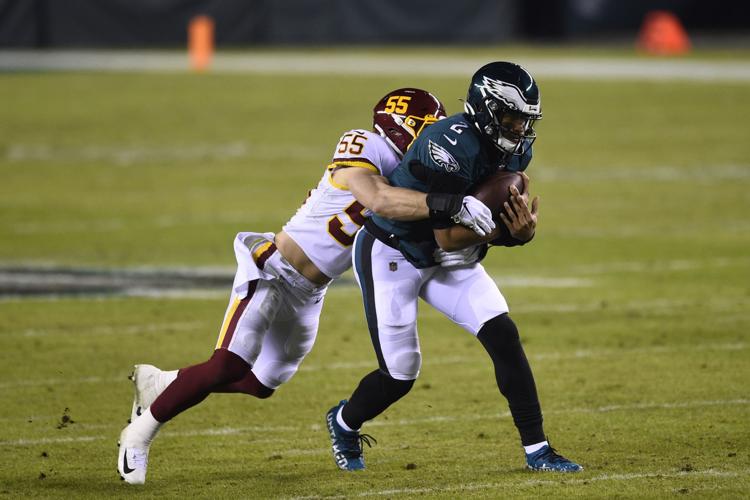 Washington Eagles Football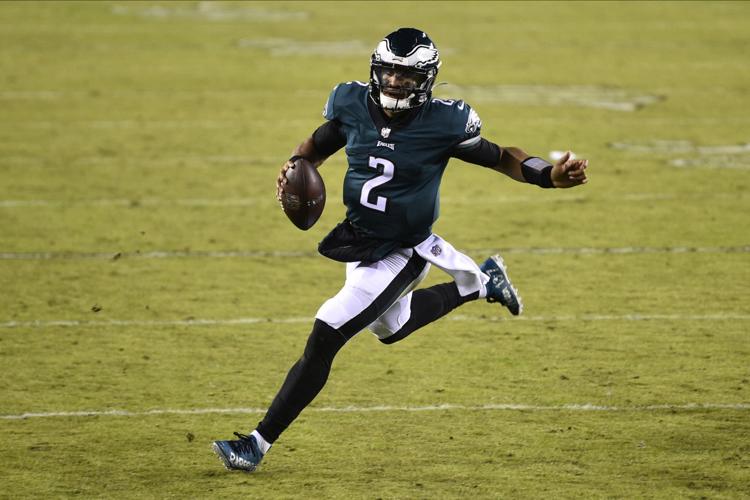 Washington Eagles Football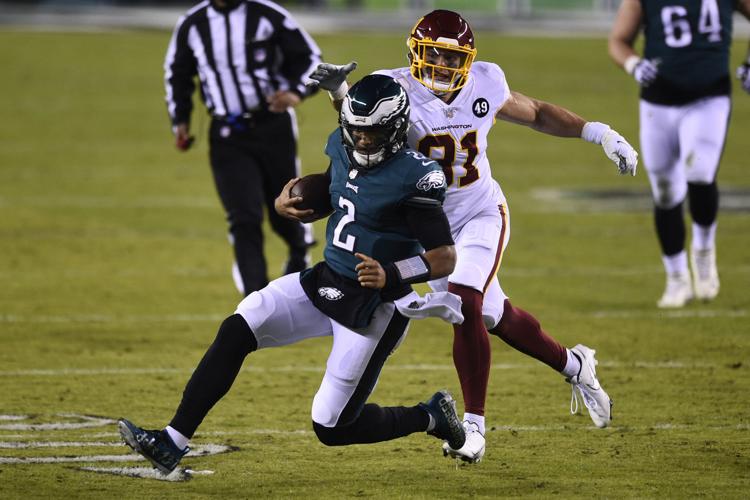 Washington Eagles Football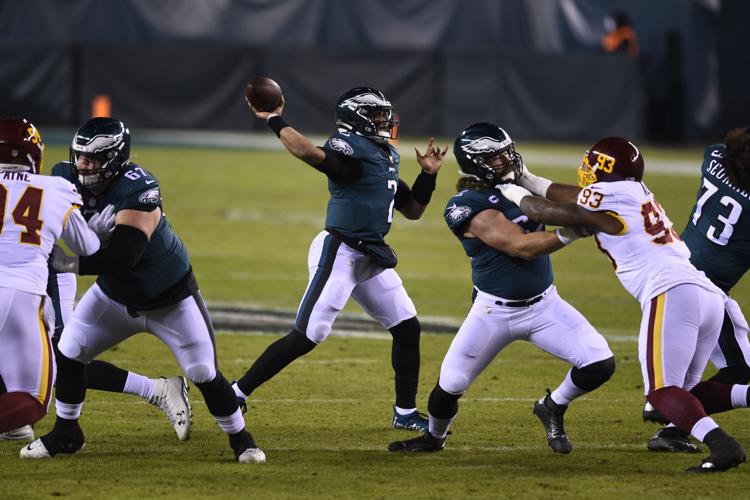 Washington Eagles Football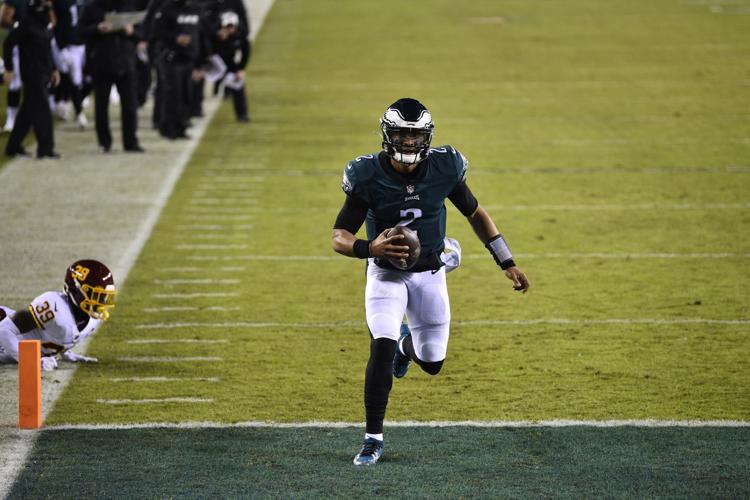 Washington Eagles Football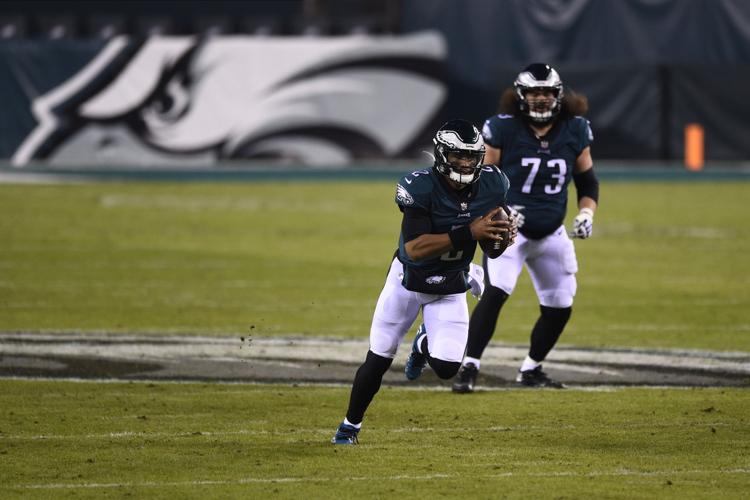 Washington Eagles Football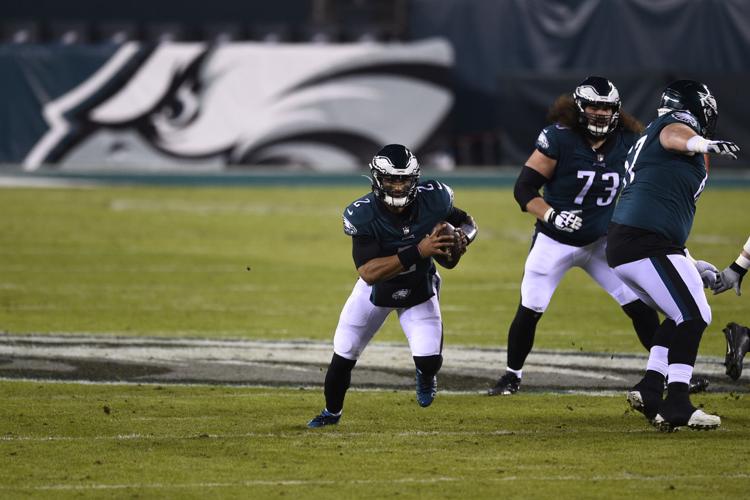 Washington Eagles Football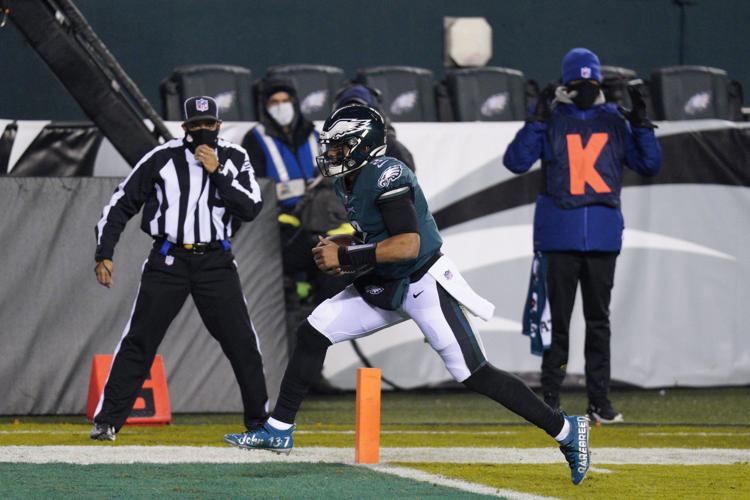 Washington Eagles Football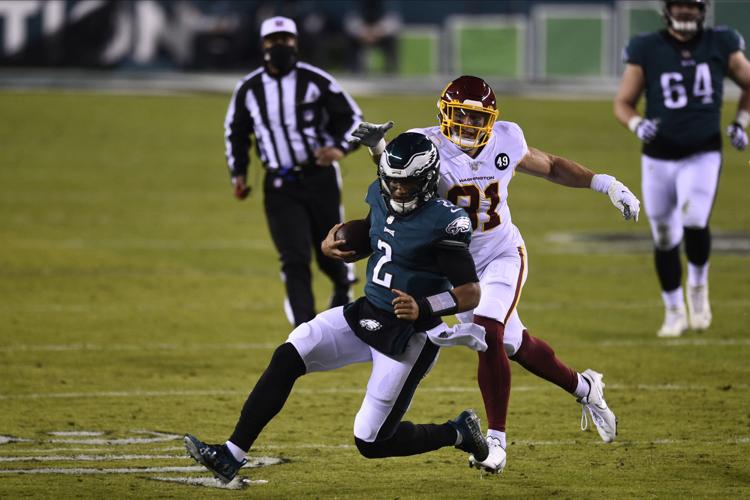 Washington Eagles Football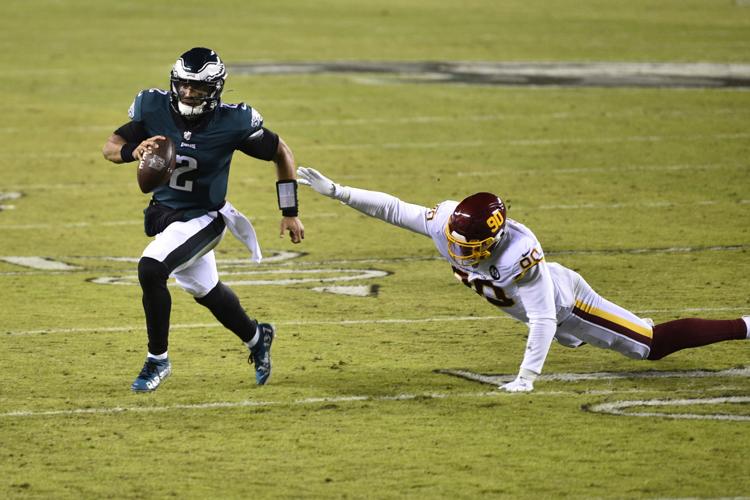 Washington Eagles Football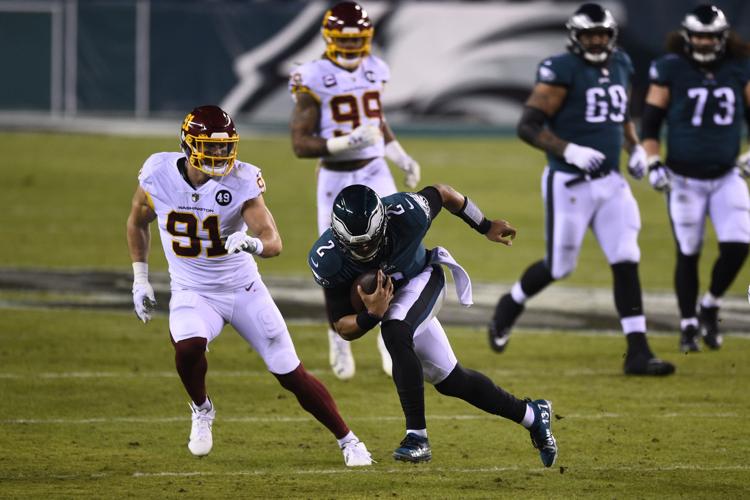 Washington Eagles Football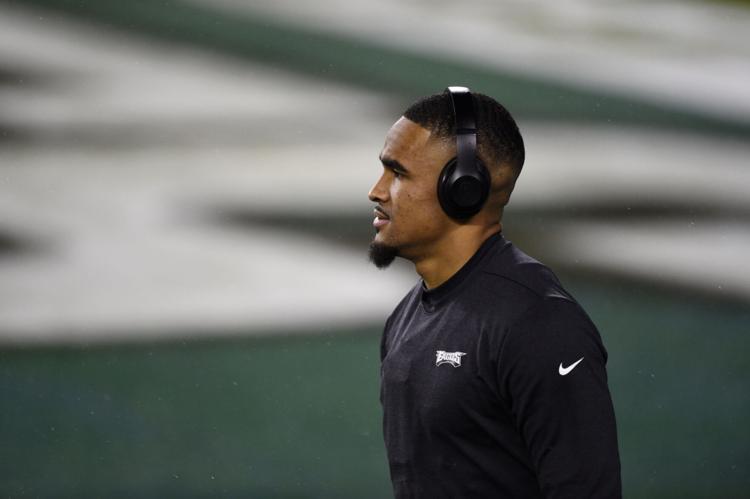 Washington Eagles Football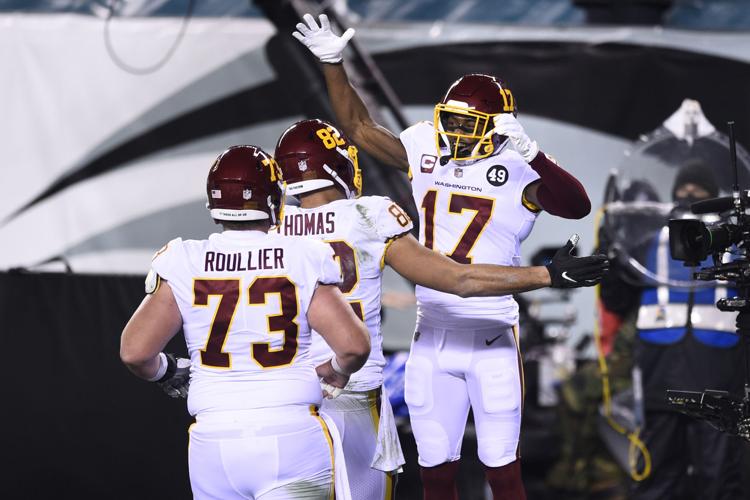 Washington Eagles Football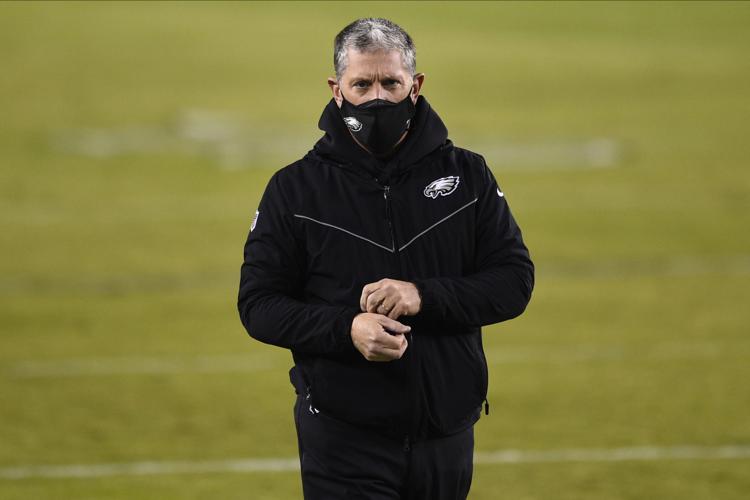 Washington Eagles Football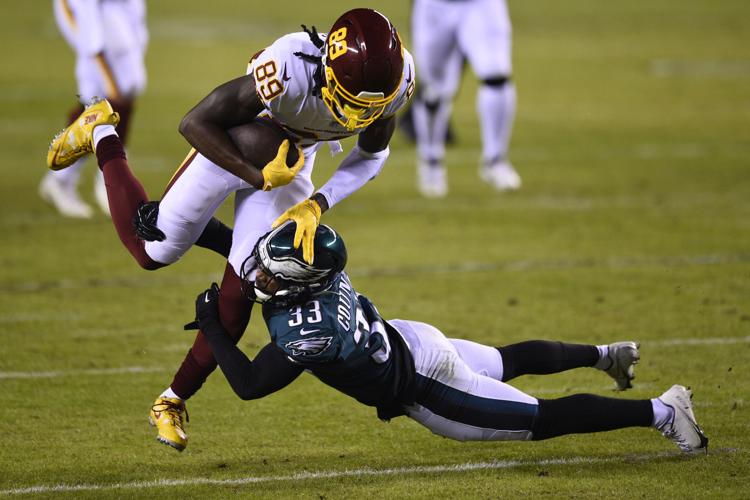 Washington Eagles Football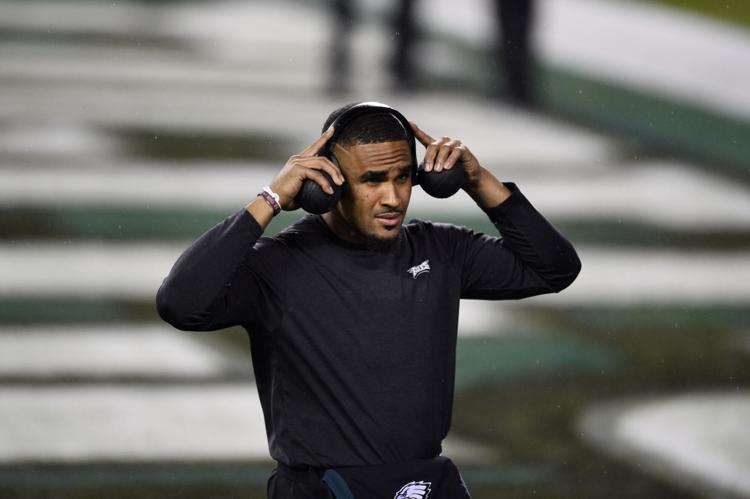 Washington Eagles Football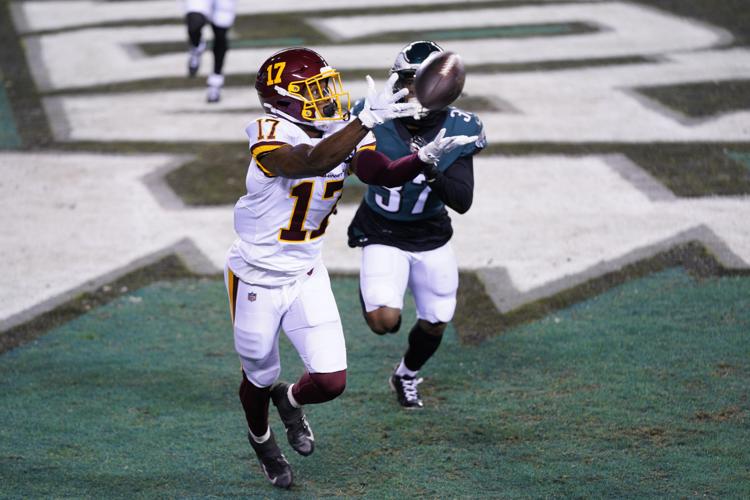 Washington Eagles Football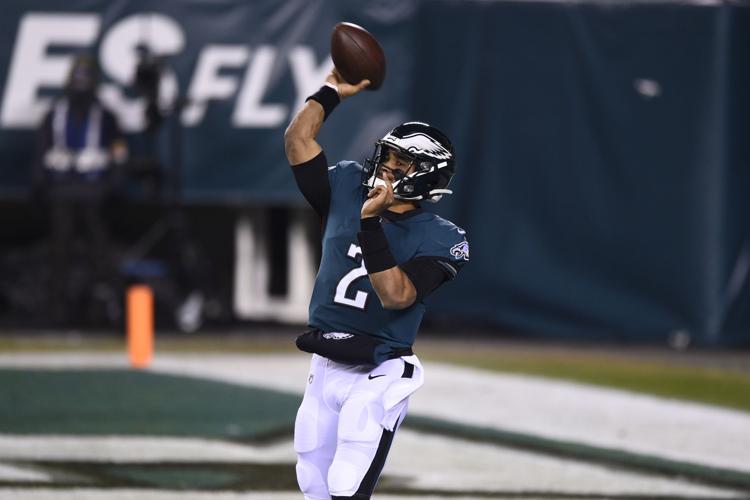 Washington Eagles Football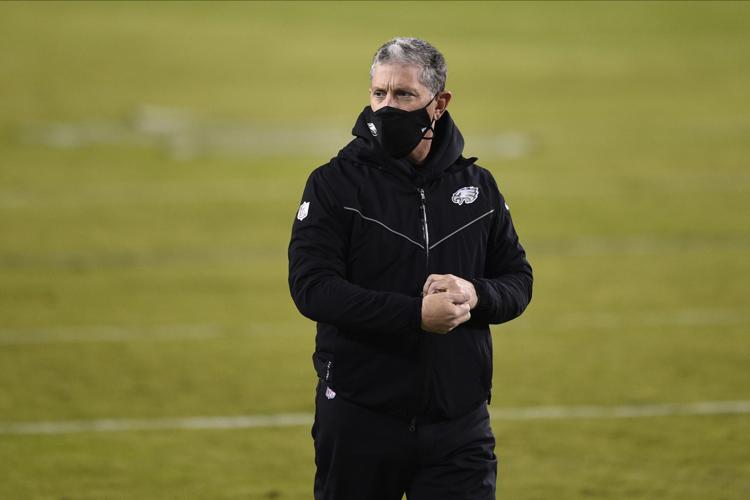 Washington Eagles Football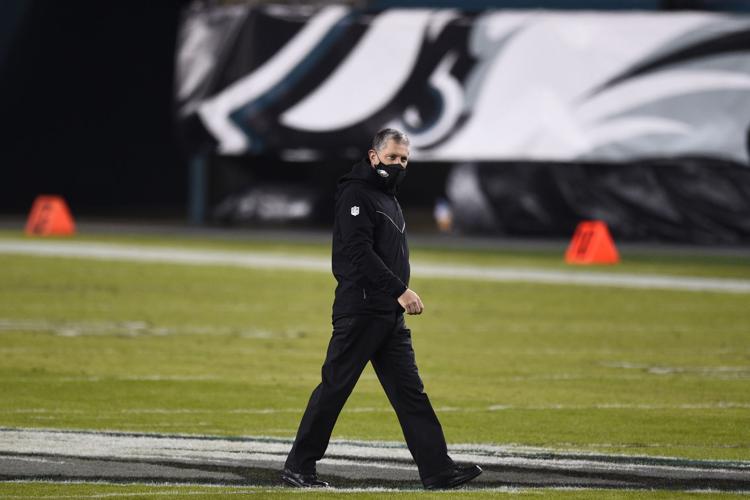 Washington Eagles Football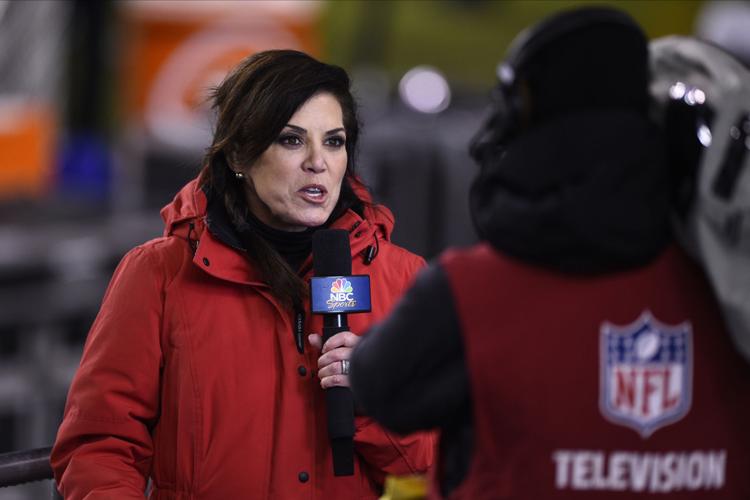 Washington Eagles Football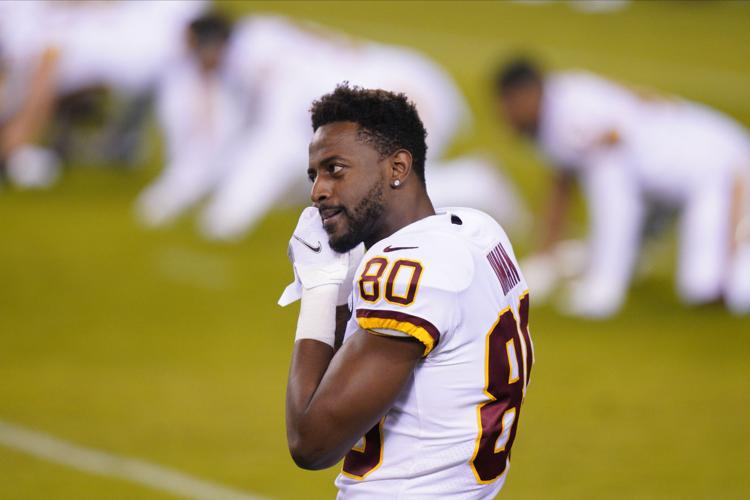 Washington Eagles Football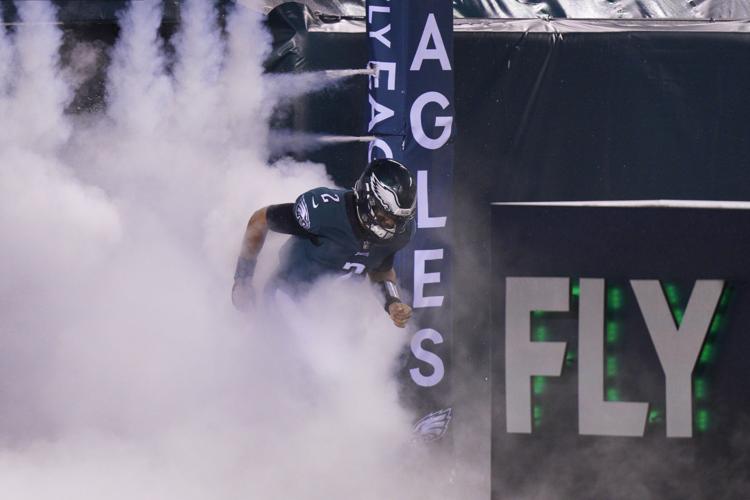 Washington Eagles Football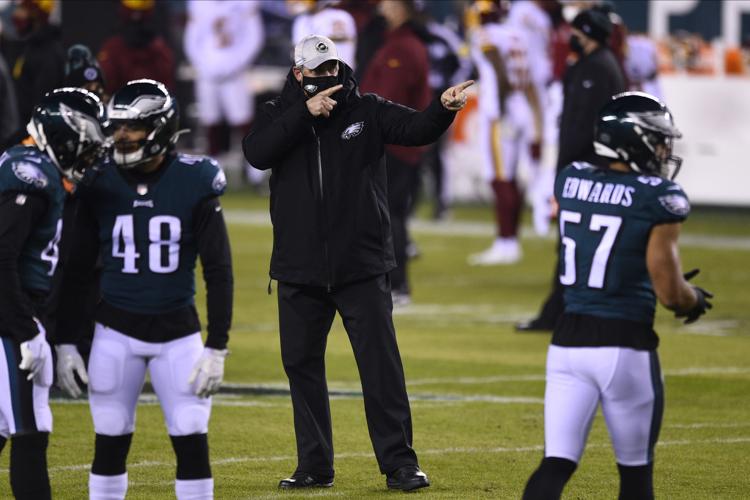 Washington Eagles Football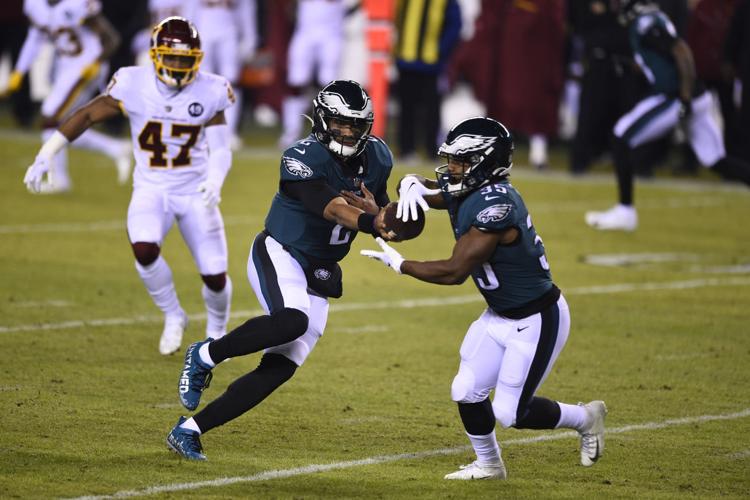 Washington Eagles Football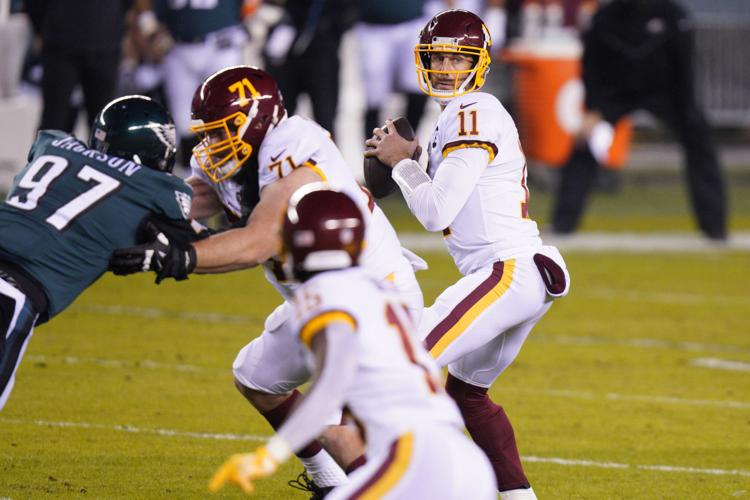 Washington Eagles Football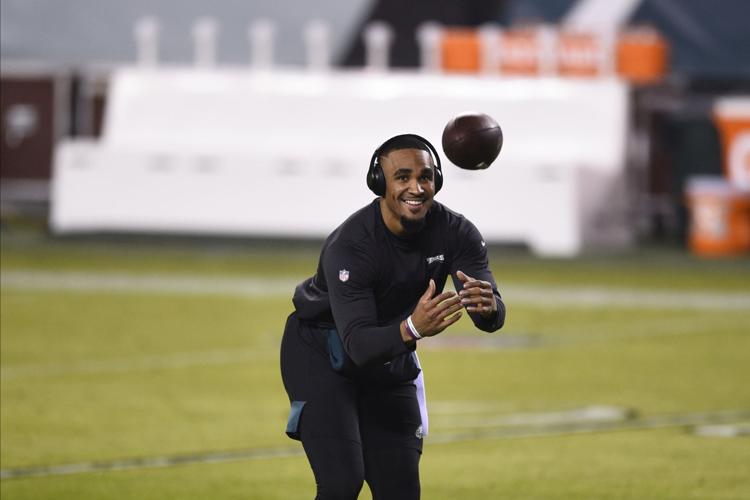 Washington Eagles Football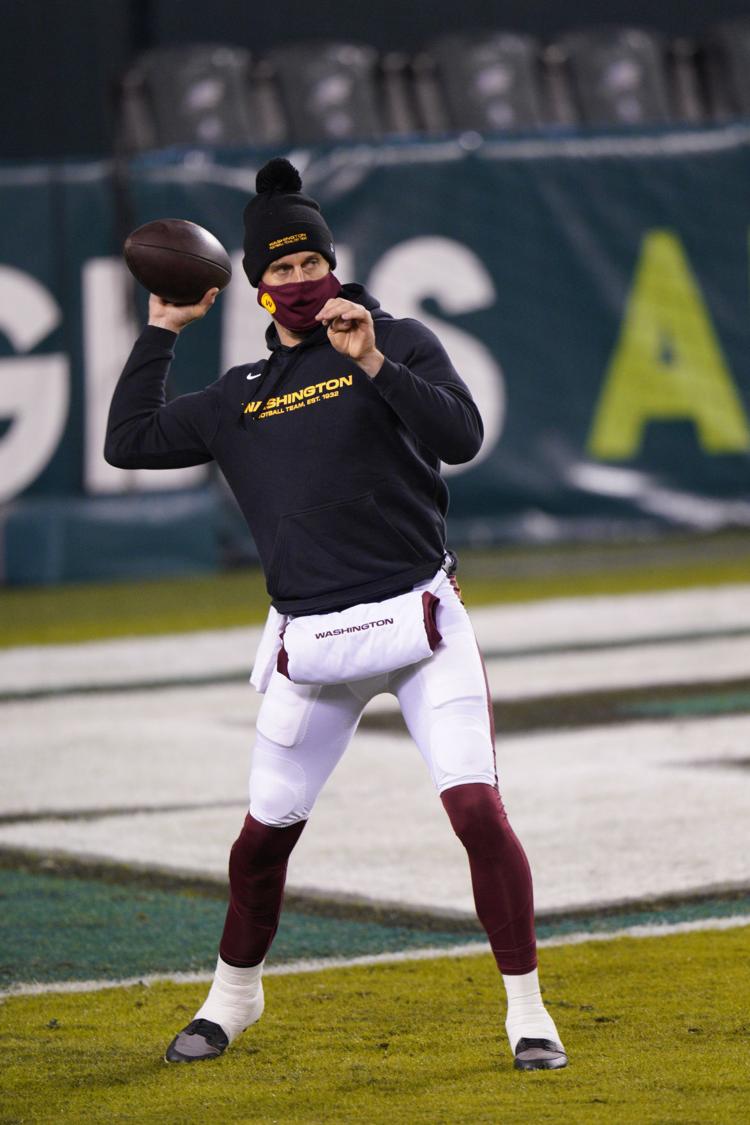 Washington Eagles Football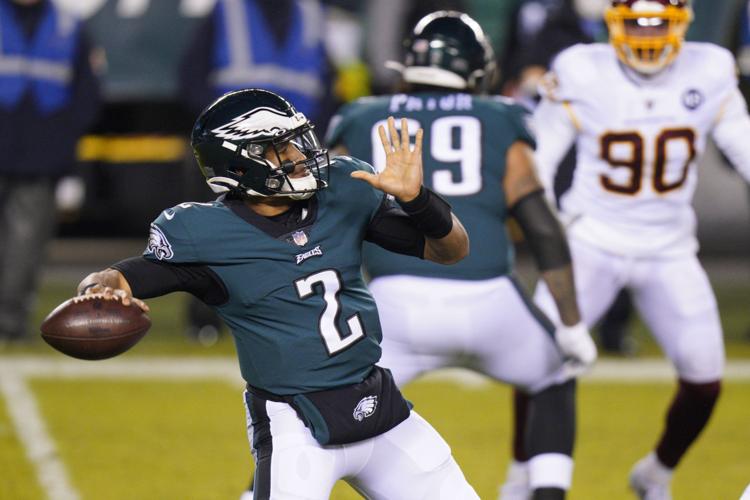 Washington Eagles Football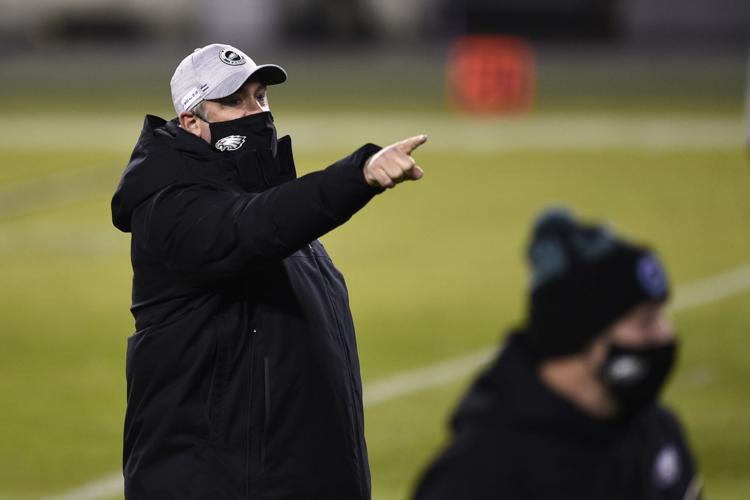 Washington Eagles Football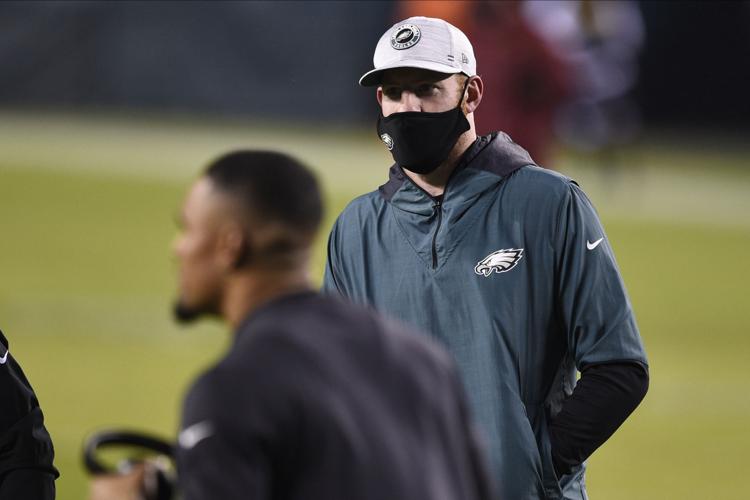 Washington Eagles Football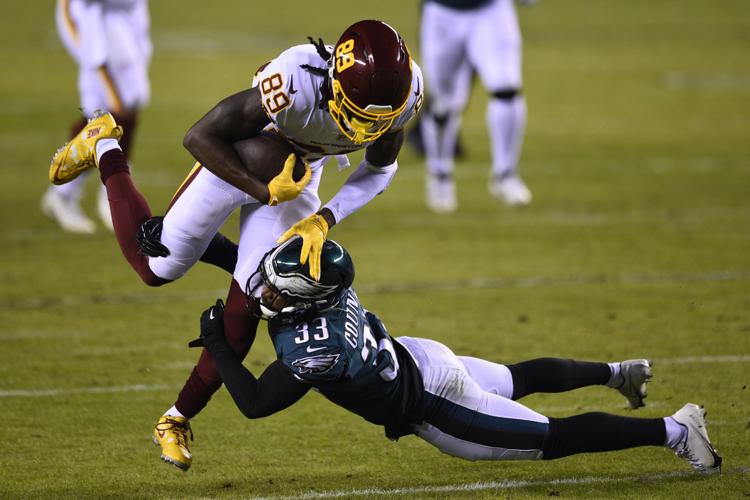 Washington Eagles Football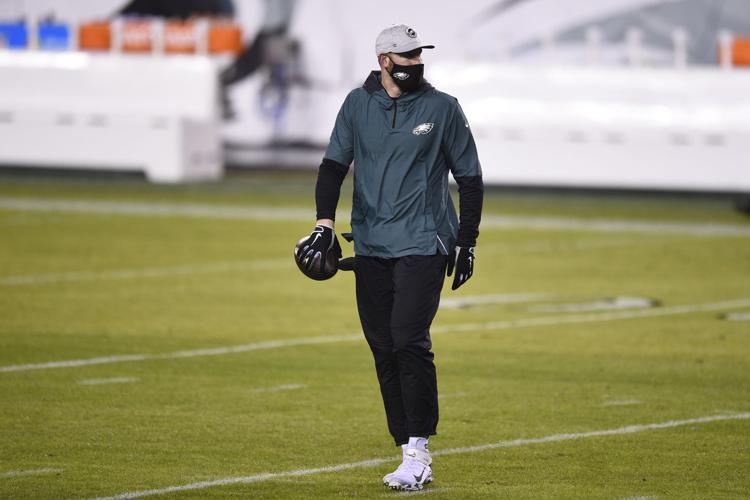 Washington Eagles Football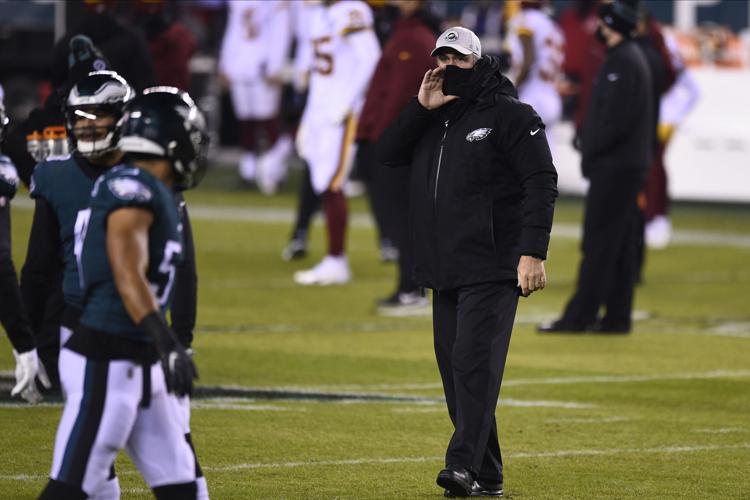 Washington Eagles Football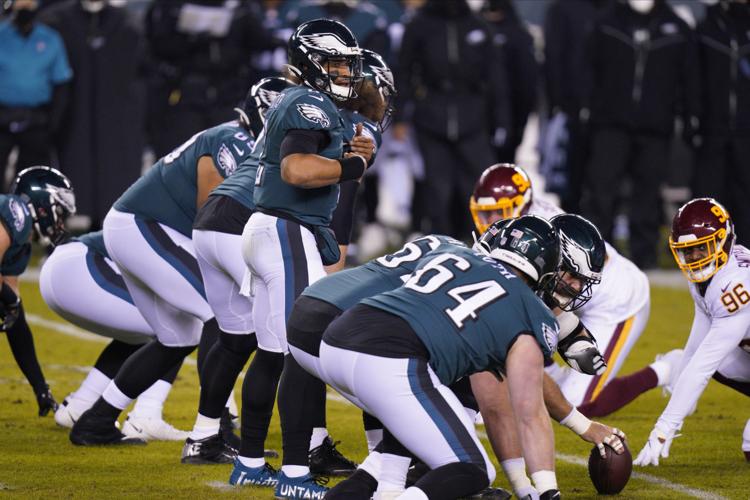 Washington Eagles Football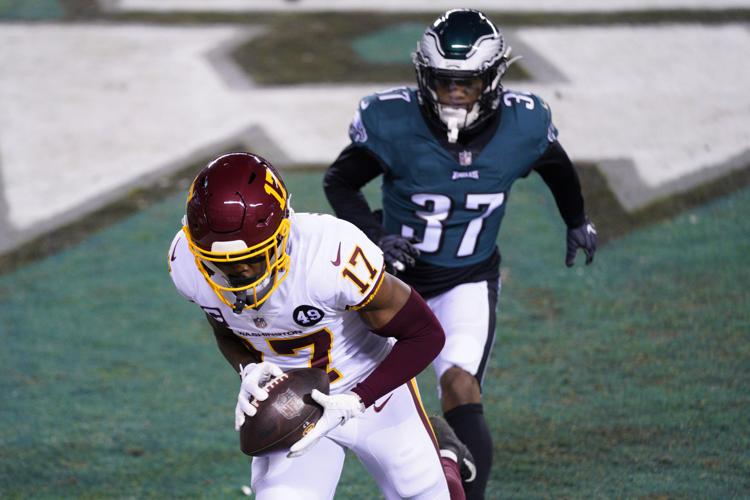 Washington Eagles Football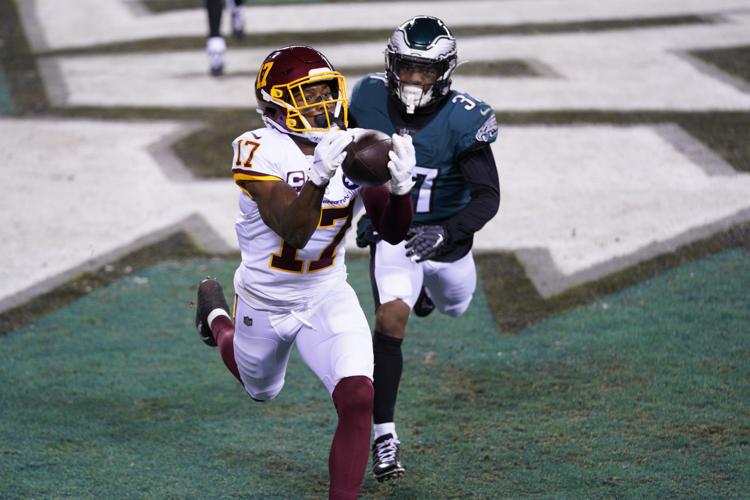 Washington Eagles Football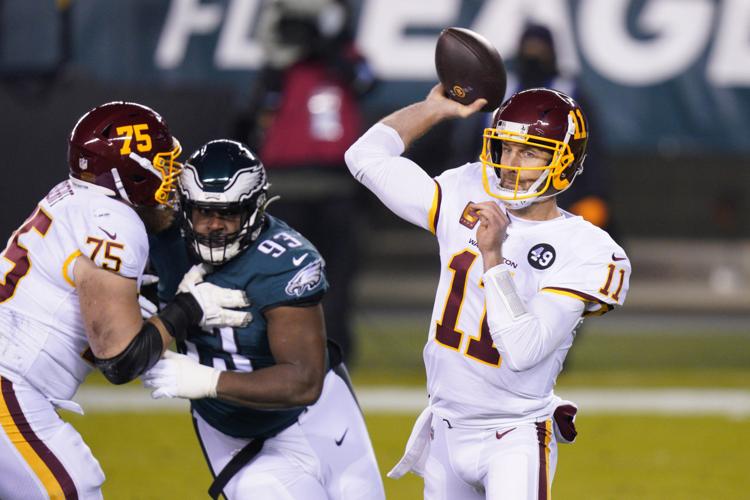 Washington Eagles Football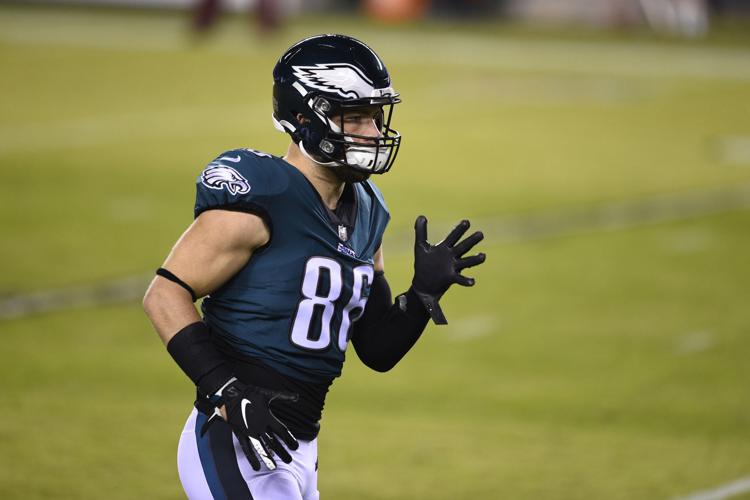 Washington Eagles Football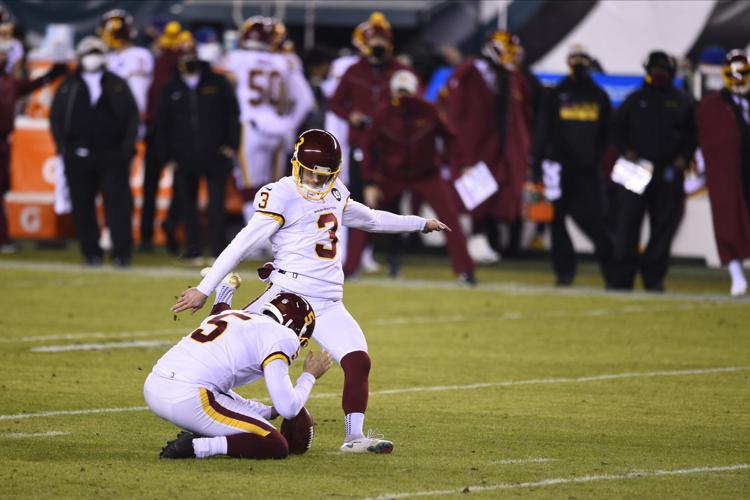 Washington Eagles Football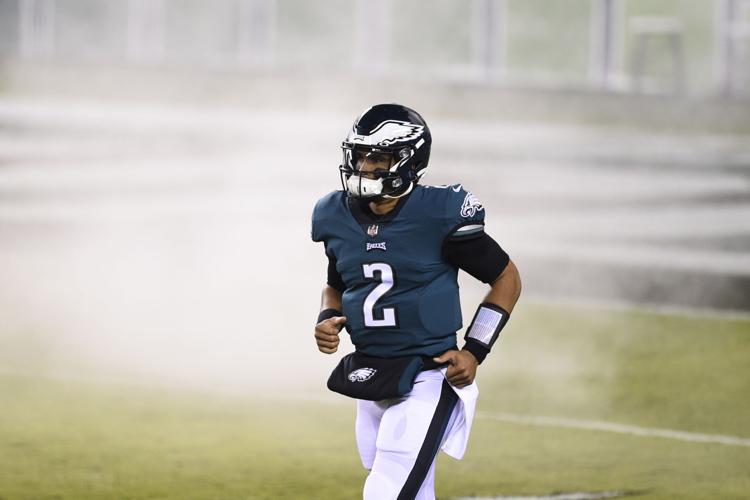 Washington Eagles Football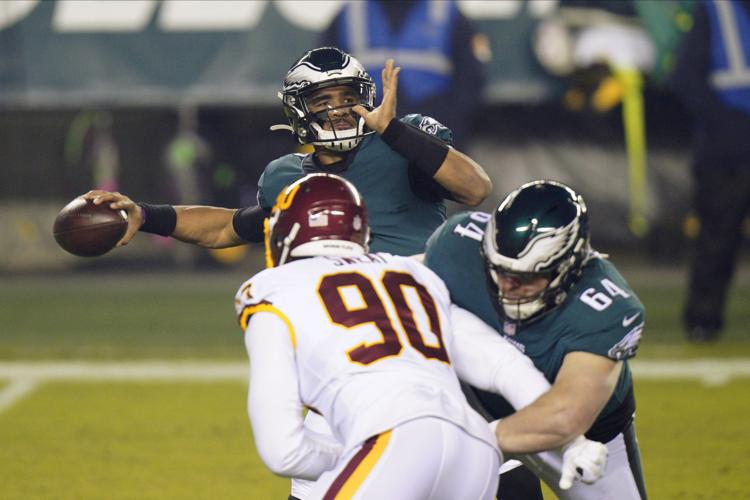 Washington Eagles Football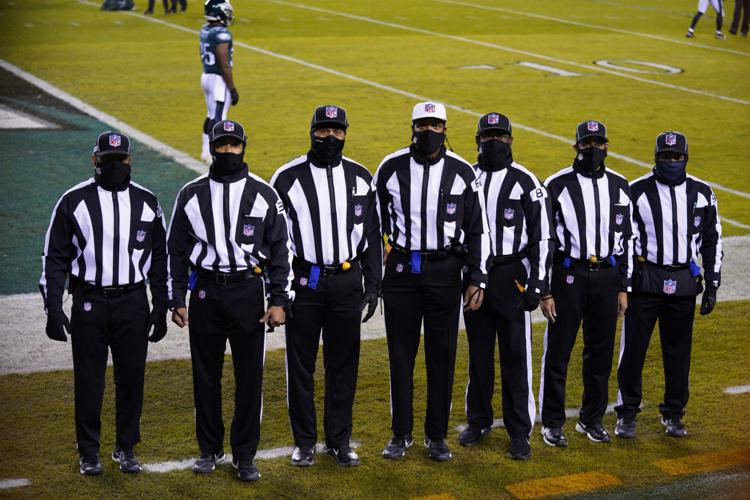 Washington Eagles Football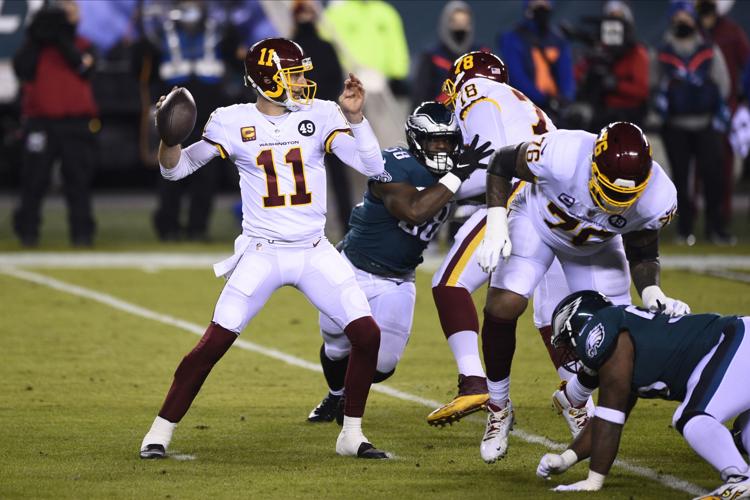 Washington Eagles Football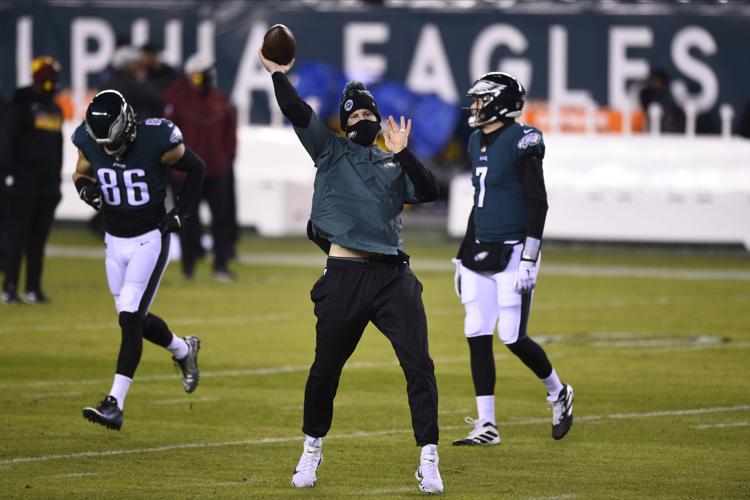 Washington Eagles Football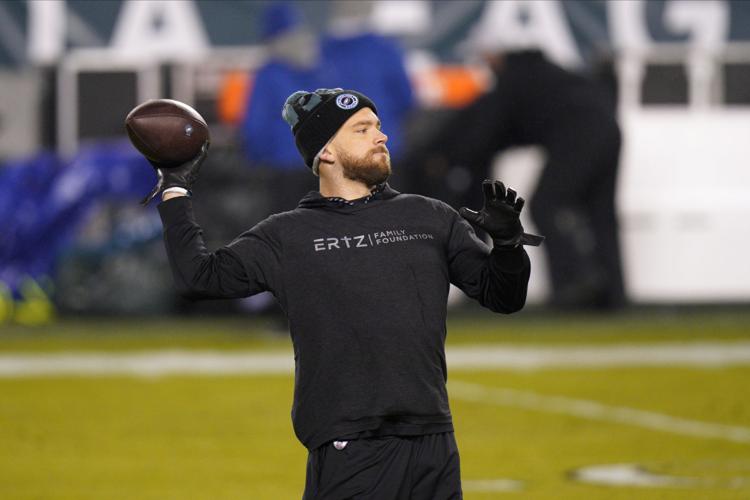 Washington Eagles Football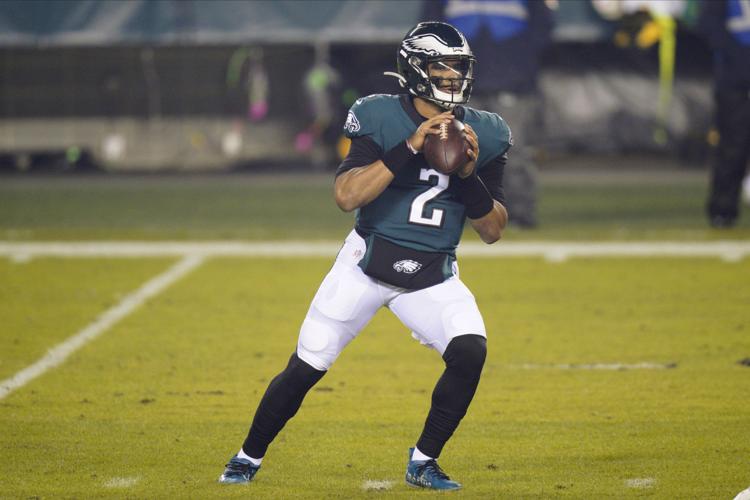 Washington Eagles Football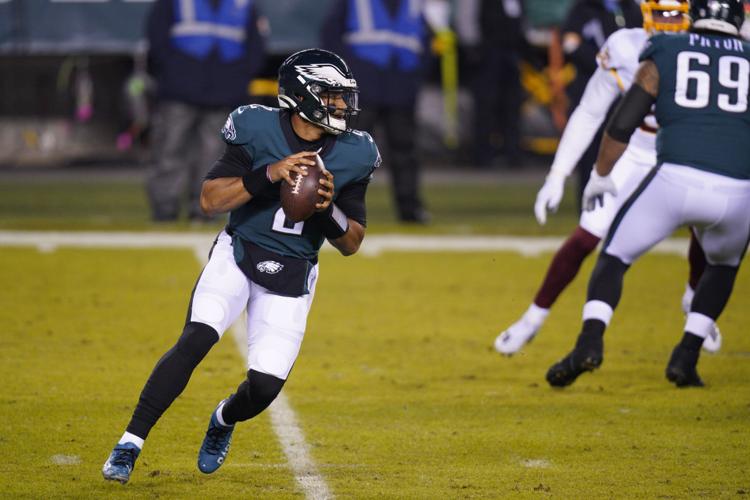 Washington Eagles Football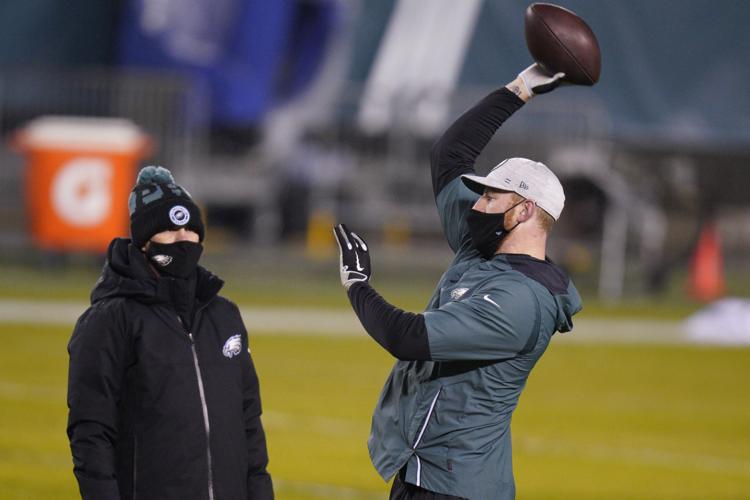 Washington Eagles Football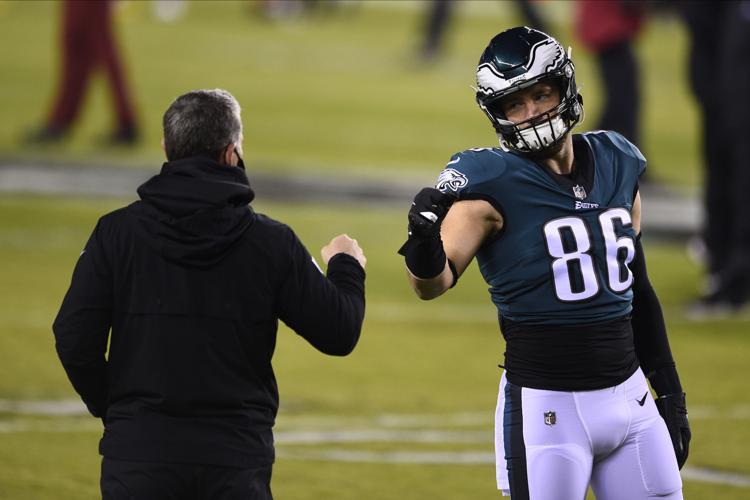 Washington Eagles Football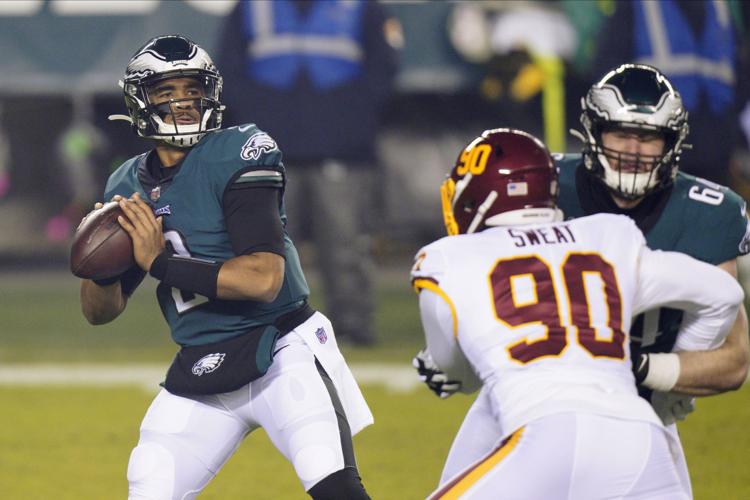 Washington Eagles Football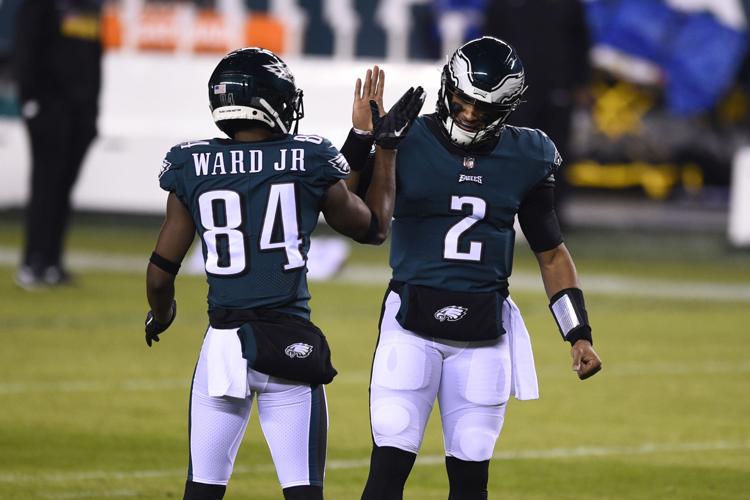 Washington Eagles Football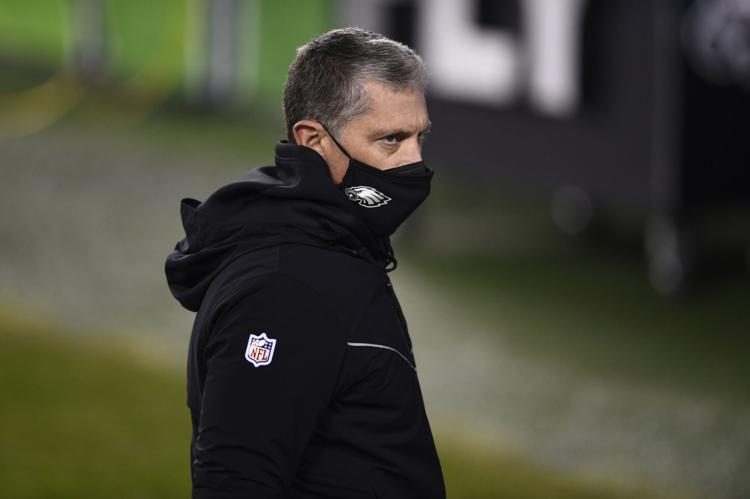 Washington Eagles Football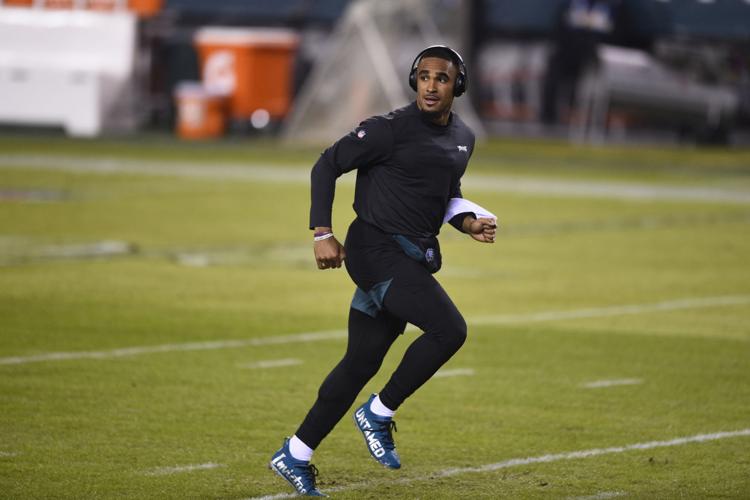 Washington Eagles Football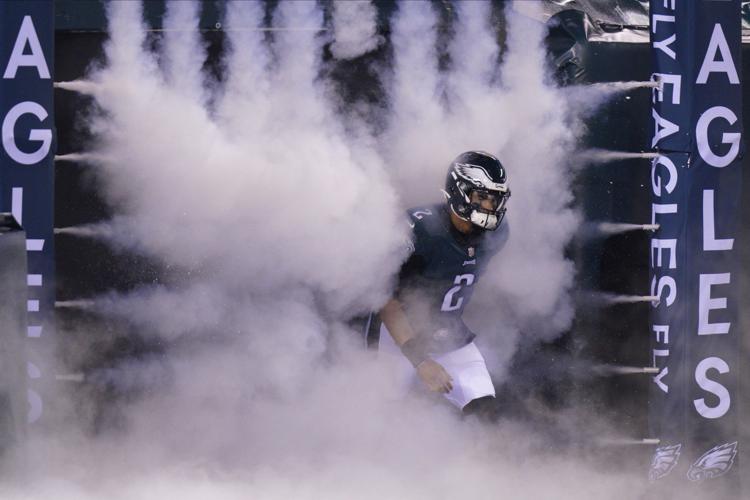 Washington Eagles Football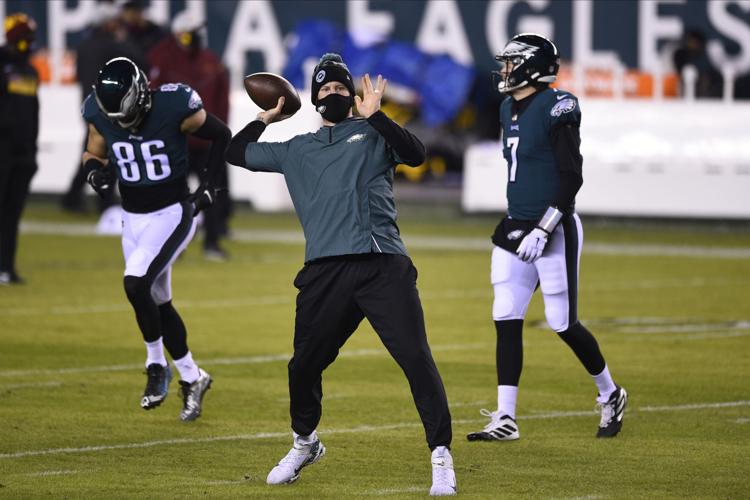 Washington Eagles Football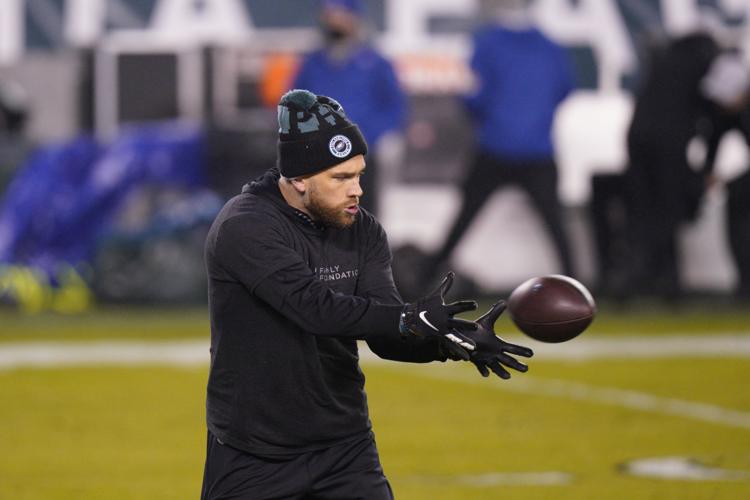 Washington Eagles Football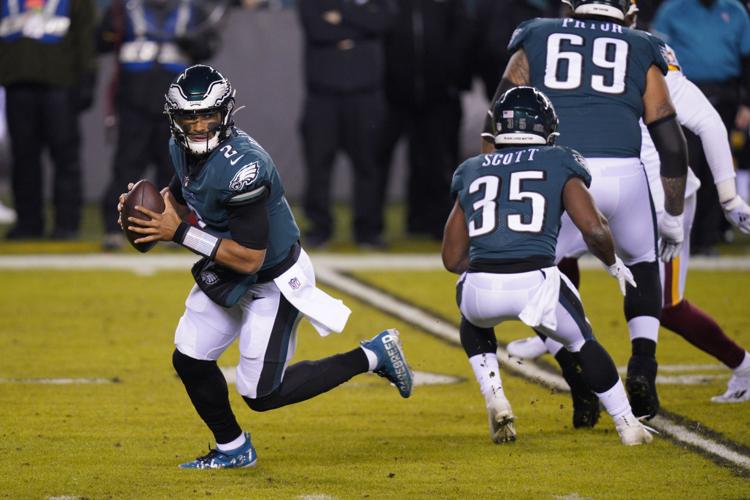 Washington Eagles Football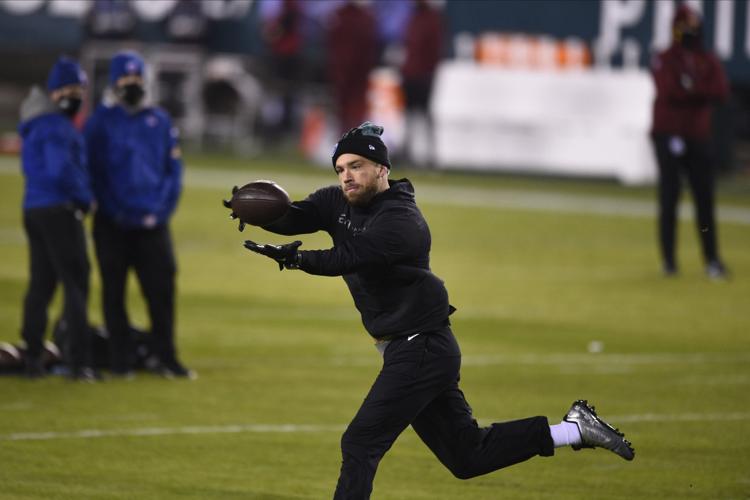 Washington Eagles Football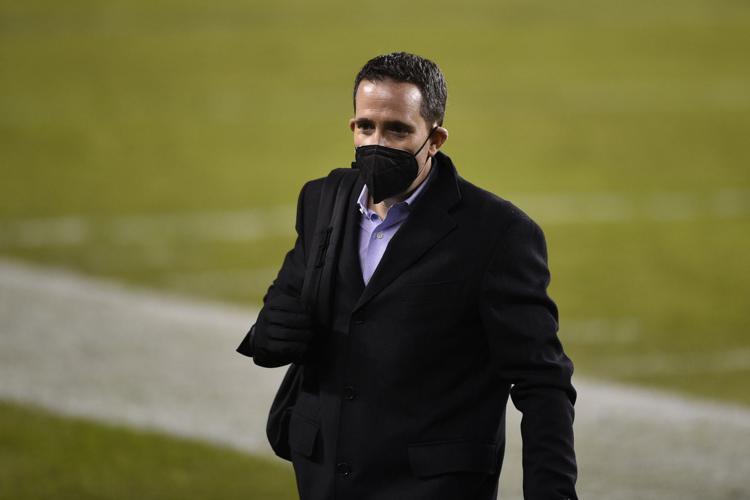 Washington Eagles Football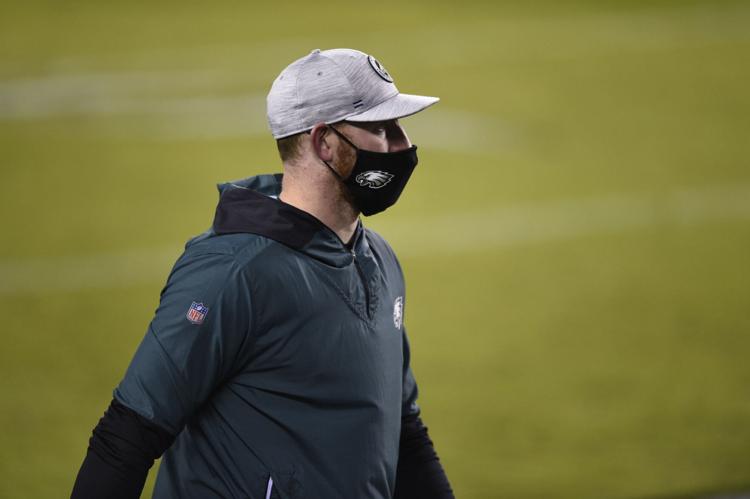 Washington Eagles Football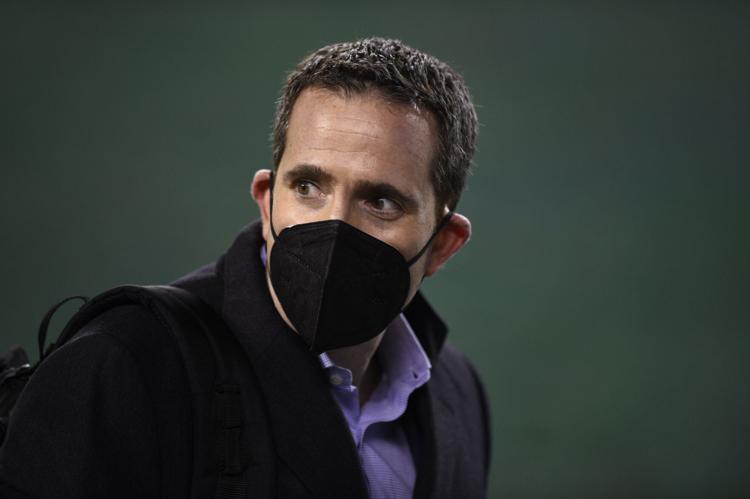 Washington Eagles Football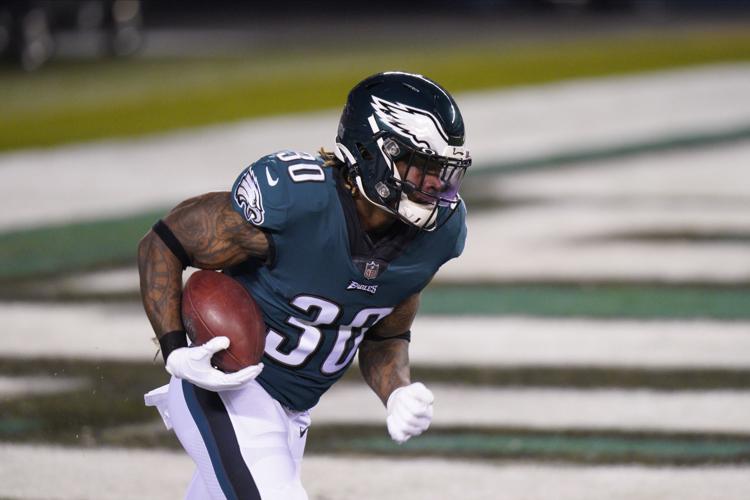 Washington Eagles Football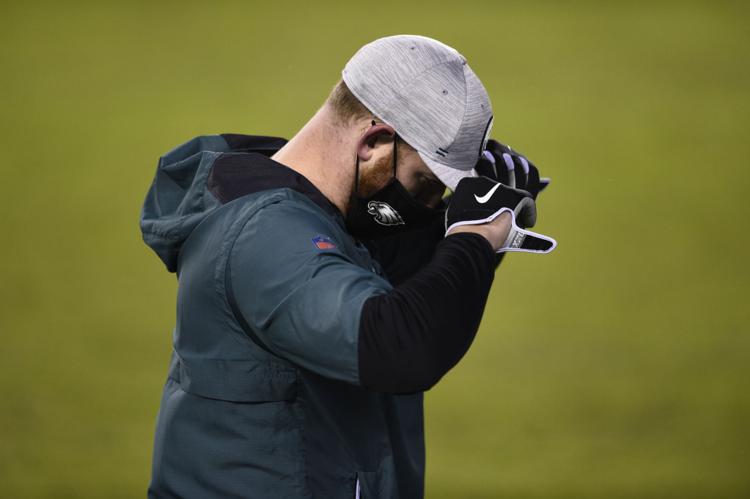 Washington Eagles Football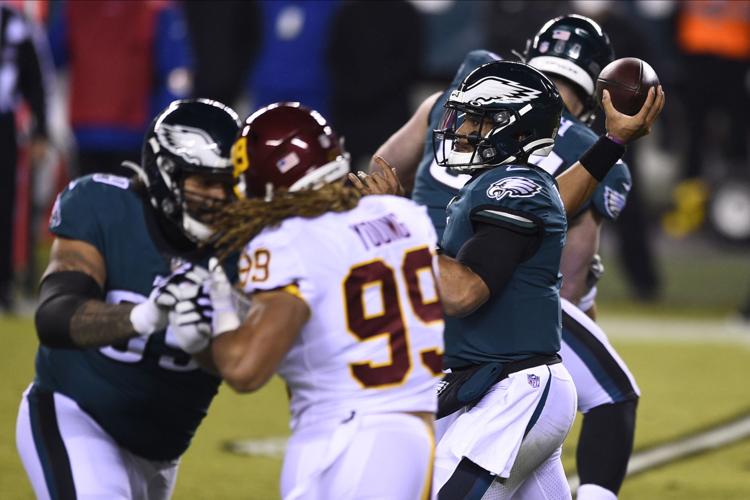 Washington Eagles Football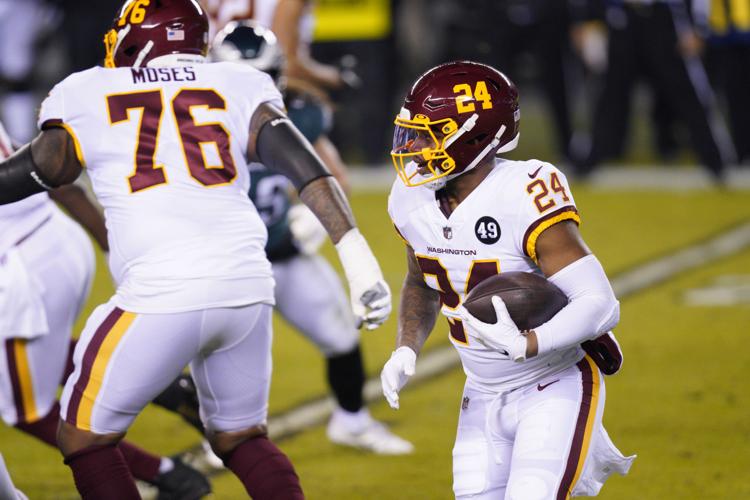 Washington Eagles Football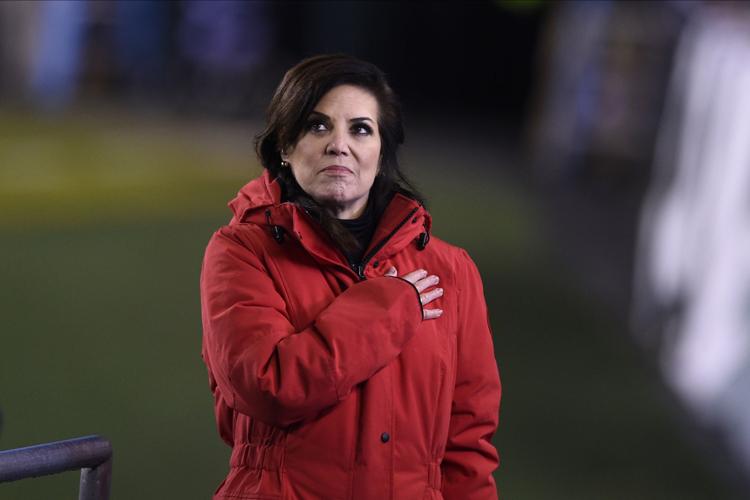 Washington Eagles Football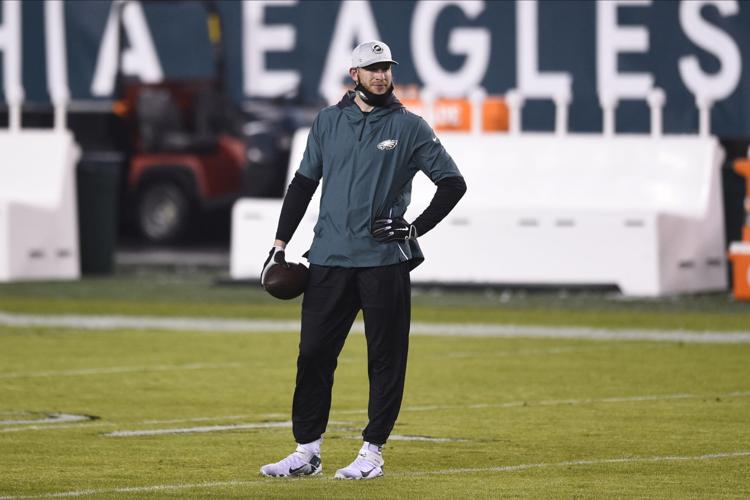 Washington Eagles Football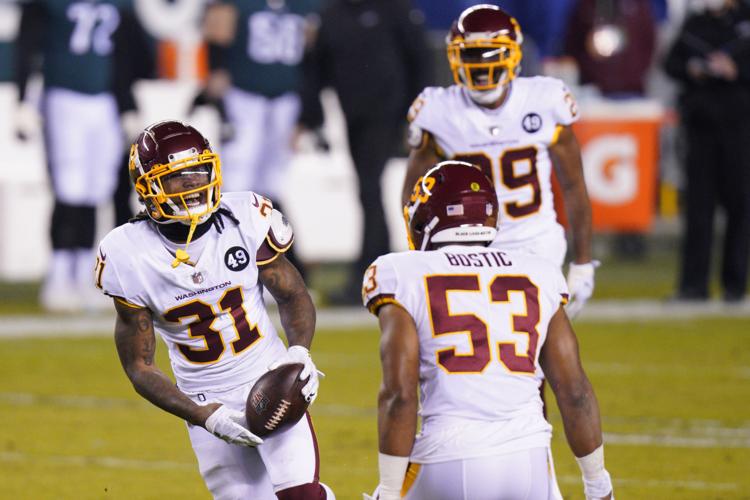 Washington Eagles Football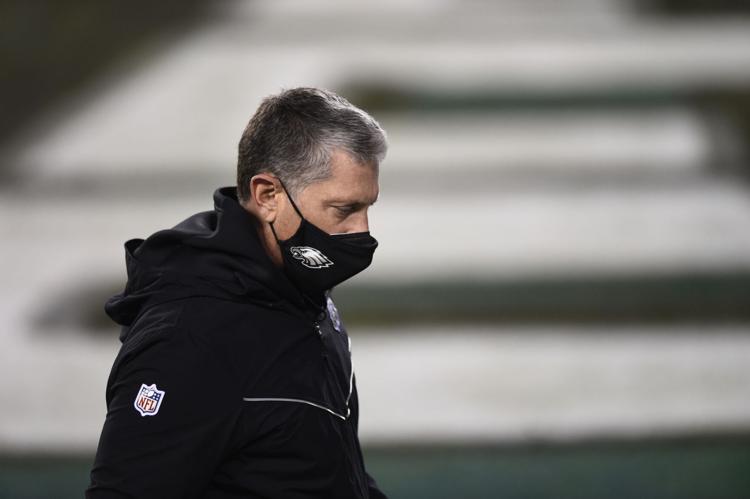 Washington Eagles Football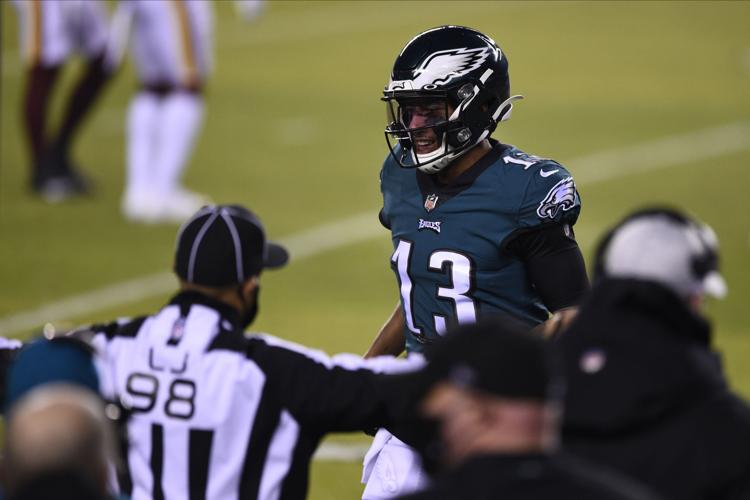 Washington Eagles Football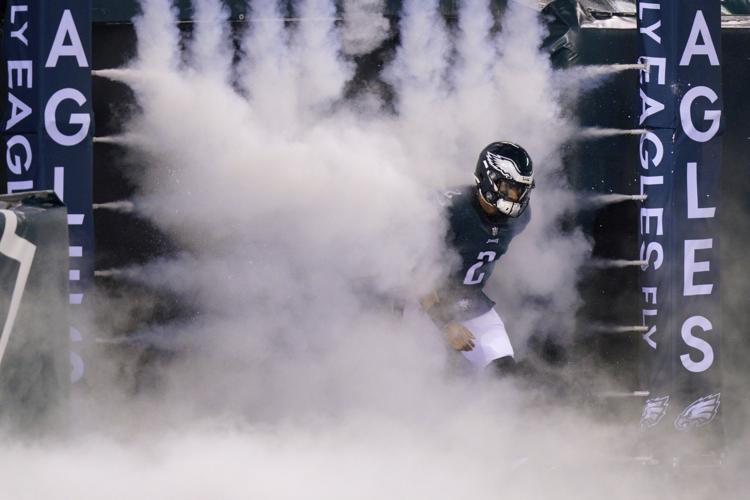 Washington Eagles Football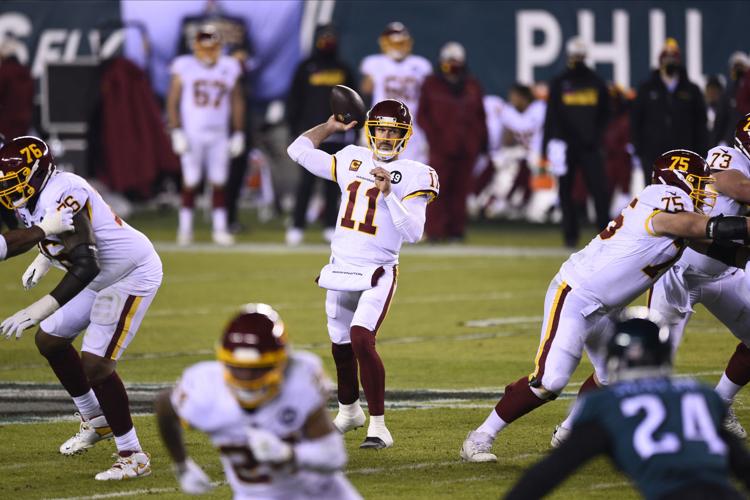 Washington Eagles Football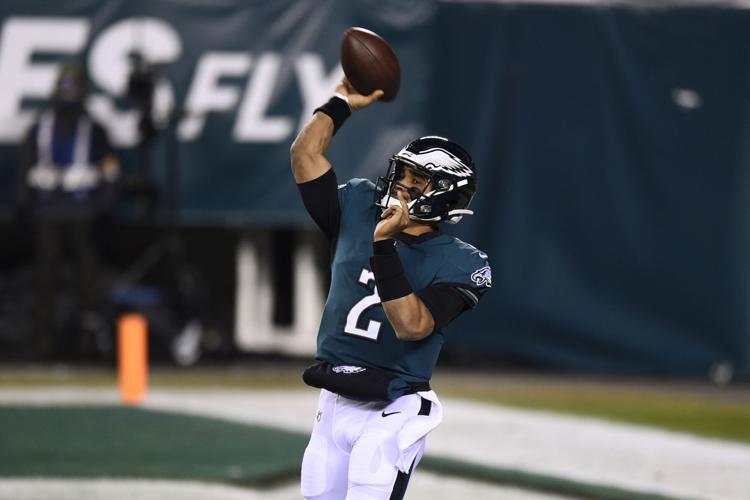 Washington Eagles Football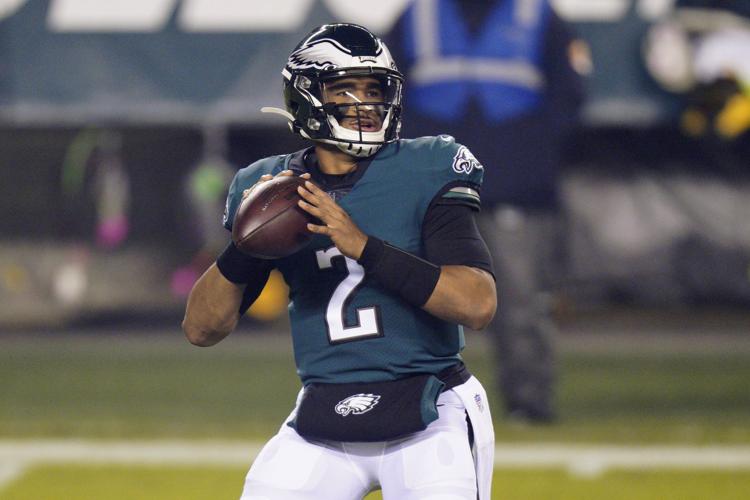 Washington Eagles Football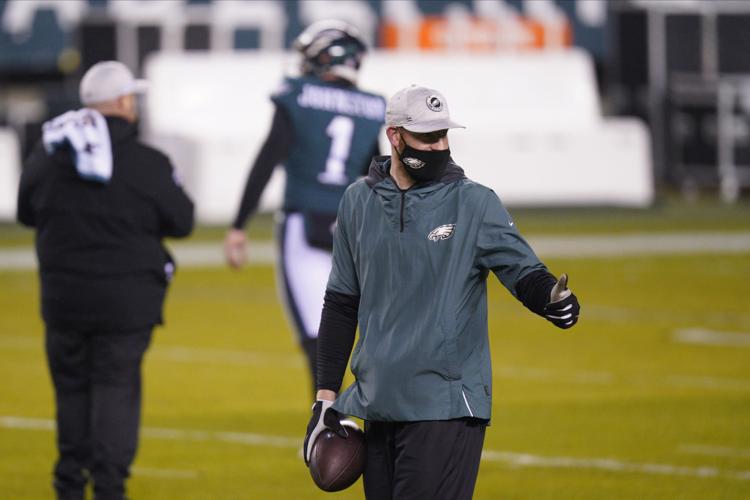 Washington Eagles Football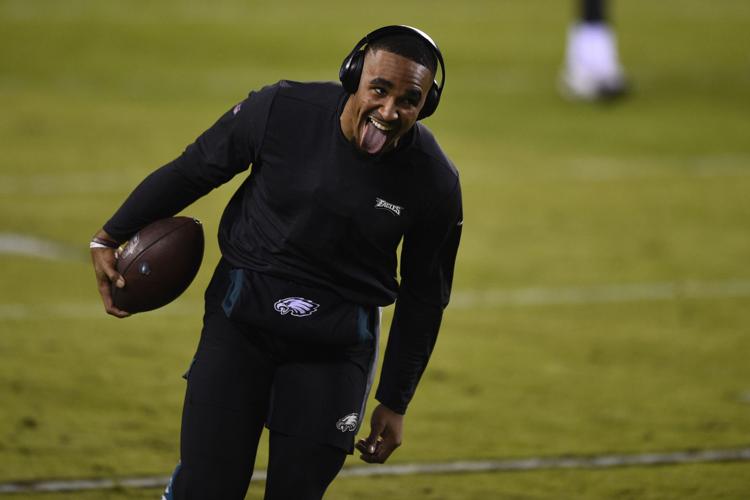 Washington Eagles Football