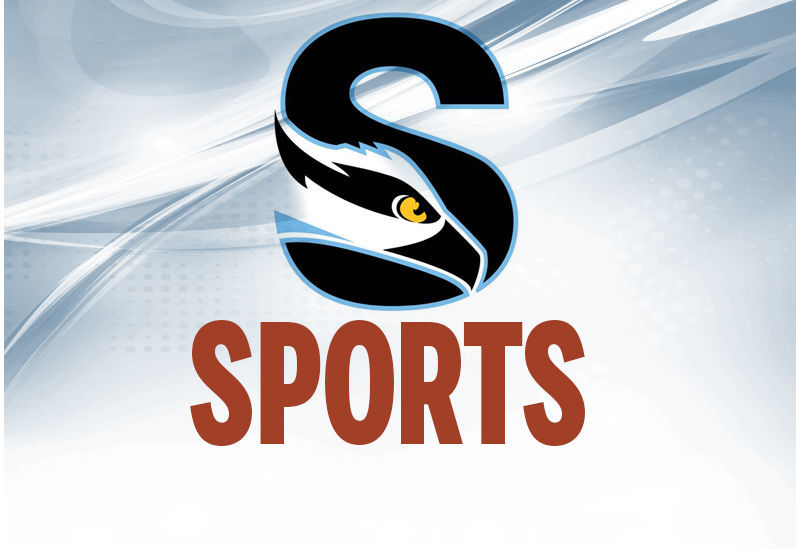 The Stockton University men's lacrosse team breezed to a 29-2 win over visiting Bryn Athyn on Saturday in a Colonial States Athletic Conference Tournament semifinal game. The Ospreys had 14 scorers, led by Luc Swedlund, who scored four goals and had three assists.
Stockton (7-1) advanced to the CSAC title game, which will be at 1 p.m. next Saturday in Galloway Township against the winner between Kean and Montclair State.
The Ospreys were up 9-0 after the first quarter and 16-0 at halftime.
Joey Tiernan scored three goals, the second of which made him the 12th Osprey to reach 100 goals in his career. Dante Poli, Eric Ellis and Colin Hopkins each had three goals. J. J. McKenna (Barnegat), Myles Ackerman, Eric Anderson and Patrick Dunleavy each had two goals. Sean Haddock added a goal and three assists, and freshman Noam Levy-Smith (Ocean City) had three assists. Jamal White scored twice for Bryn Athyn (3-4).
Eric Lindskog, Colin Bernstein and Thomas Sullivan combined for seven saves in the win.
Softball: The Ospreys swept a doubleheader at winless New Jersey City, winning 7-4 and 10-1, with both games ending after five innings on the eight-run rule.
Stockton improved to 8-16 and the Gothic Knights dropped to 0-18.
The Ospreys had 22 hits in the first game. Meg Murzello went 4 for 5 with a triple, three runs and two RBIs, and Lilly James was 3 for 4 with a double and four RBIs. Anglie Dunphy was 3 for 4 and Jenna Patterson went 2 for 4 with a two-run homer and four RBIs. Megan Dignam was 3 for 3. Starter Samantha McErlane and winning pitcher Marissa Semeraro (4-6) combined on a four-hitter with five strikeouts. Freshman Emily Tunney (Oakcrest) went 1 for 3 with a run for NJC.
The Ospreys scored six runs in the fifth inning of the second game. Dunphy went 3 for 4 and Murzello, James and Vanessa Tancini each had two hits. Winning pitcher Stevie Unger went four innings and gave up two hits, with one walk and six strikeouts. Tunney (0-8) was the losing pitcher, allowing 10 runs (two earned) with one strikeout and three walks.
The New Jersey Athletic Conference Softball Tournament begins May 4.
Baseball: Stockton dropped a doubleheader against host William Paterson (22-6), the 23rd-ranked team in NCAA Division III. The Pioneers took the first game 15-5 and the second game 10-1. Both games went nine innings.
William Paterson improved to 14-4 NJAC and Stockton dropped to 9-13 overall and 7-11 in the conference.
Stockton had 10 hits in the first game and nine in the second.
Sam Nieves went 3 for 5 with a double and two RBIs in the first game, and Tommy Talbot had two hits. In the second game, Talbot, Nieves and Garrett DeMarrais each had two hits. Losing pitcher Mike Schlattarella went five innings, allowed seven runs (four earned), walked three and struck out five.
The New Jersey Athletic Conference Baseball Tournament begins May 4.
Contact Guy Gargan:
609-272-7210