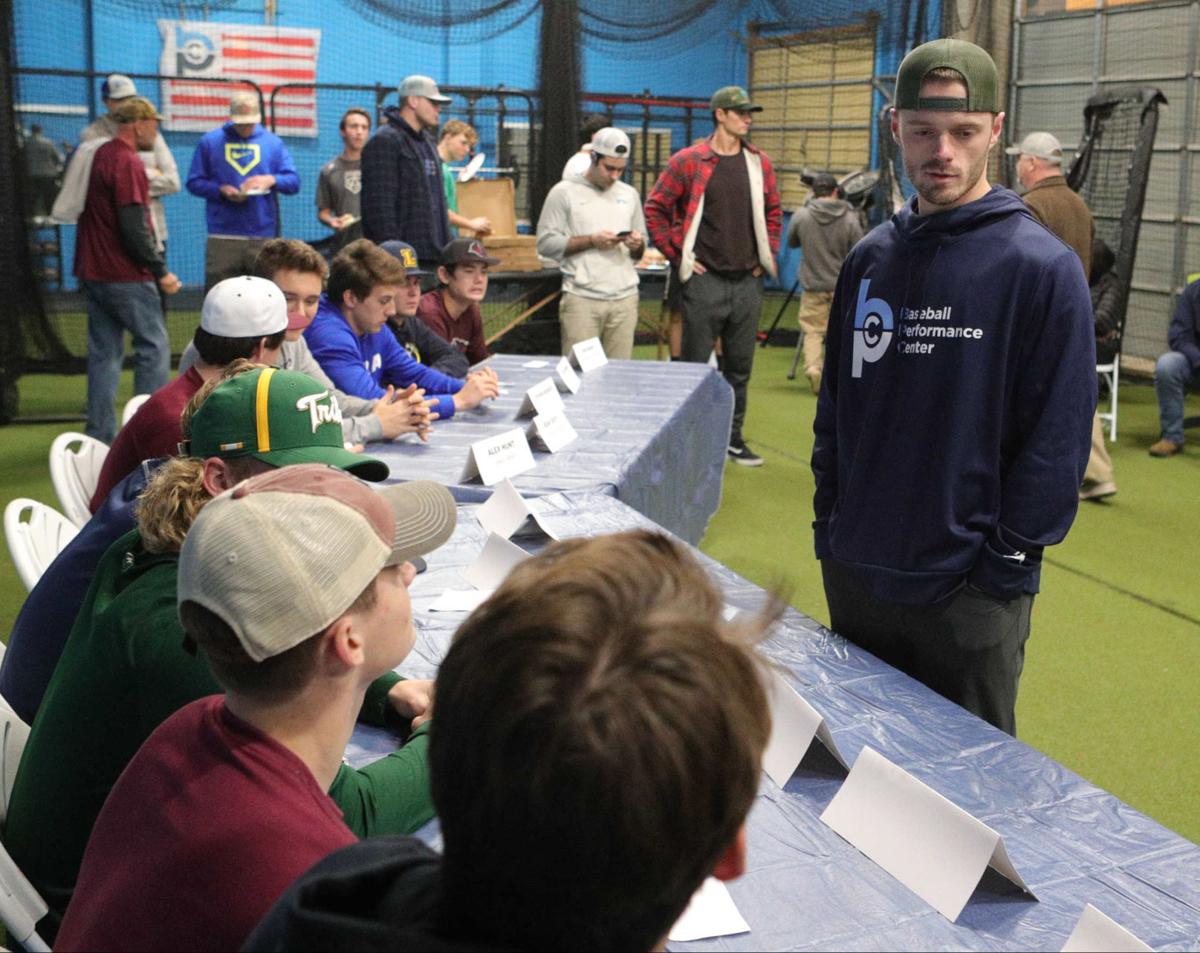 Mike Adams got one more chance to pitch for the Lehigh Valley IronPigs on Sunday as the season concluded for the Philadelphia Phillies' Triple-A affiliate.
Adams pitched 1¹/³ innings in relief in the IronPigs' 10-1 loss to Worcester Red Sox, allowing two runs on a hit and a walk. He appeared in 30 games with Lehigh, going 1-1 with a 3.65 ERA. He struck out 29 in 37 innings.
It was the minor- league debut season for the 27-year-old right-hander, a Holy Spirit High School graduate from Egg Harbor Township. In 44 games this season between the IronPigs and Single-A Jersey Shore BlueClaws, Adams was 2-2 with a 4.53 ERA and 42 strikeouts in 47²/³ innings.
It was a storybook season for Adams, who hopes to be in contention to make the Phillies' roster next spring. A year ago, Adams was coaching high schoolers and not chasing a major-league dream.
Adams was signed by the Phillies in January after he impressed scouts with his 98 mph fastball during a tryout. He is a co-owner of Baseball Performance Center in Pleasantville.
Here are the final updates on three more locals whose seasons concluded last week:
RHP Joe Gatto (St. Augustine Prep), 26, finished his season on the 7-day injured list with the Round Rock Express (Texas Rangers), last pitching Sept. 16. He went 4-2 with a 4.35 ERA and 44 strikeouts in 41¹/³ innings in 24 games.
In 35 games this season between Double-A and Triple-A, he went 5-3 with a 3.32 ERA and 69 strikeouts in 59²/³ innings. In 157 career minor-league appearances (86 starts), he is 33-34 with a 4.62 ERA and 435 strikeouts in 508 innings.
Gatto, from Hammonton, was selected in the second round of the 2014 draft by the Los Angeles Angels and became a free agent last Nov. 2. On Dec. 3, he signed with the Rangers.
RHP Cody Stashak (Oakcrest), 27, finished his year on the Minnesota Twins' 60-day injured list with a left back disc injury. He last pitched May 28 with the St. Paul Saints.
Stashak pitched 2¹/³ shutout innings with three strikeouts in two games this season with St. Paul. In 15 games with the Twins this season, he was 0-0 with a 6.89 ERA, striking out 26 in 15²/³ innings.
RHP Sean Mooney (Ocean City), 23, finished his season on the 7-day injured list with the Cedar Rapids Kernels (Minnesota Twins). He made three appearances with them, going 0-1 with a 6.23 ERA and 19 strikeouts in 13 innings. He did not pitch after Sept. 16. In 13 games (12 starts) between Cedar Rapids and the Low-A Fort Myers Mighty Mussels, Mooney was 0-2 with a 2.79 ERA and 71 strikeouts in 42 innings.
The Somers Point resident was selected in the 12th round of the 2019 draft by the Twins. He didn't pitch in 2019 as he recovered from Tommy John surgery after a season-ending injury at St. John's University. There was no minor-league season in 2020 due to the COVID-19 pandemic. He made his pro debut May 6.
Who are the 2021 Press Baseball All-Stars?
Chase Petty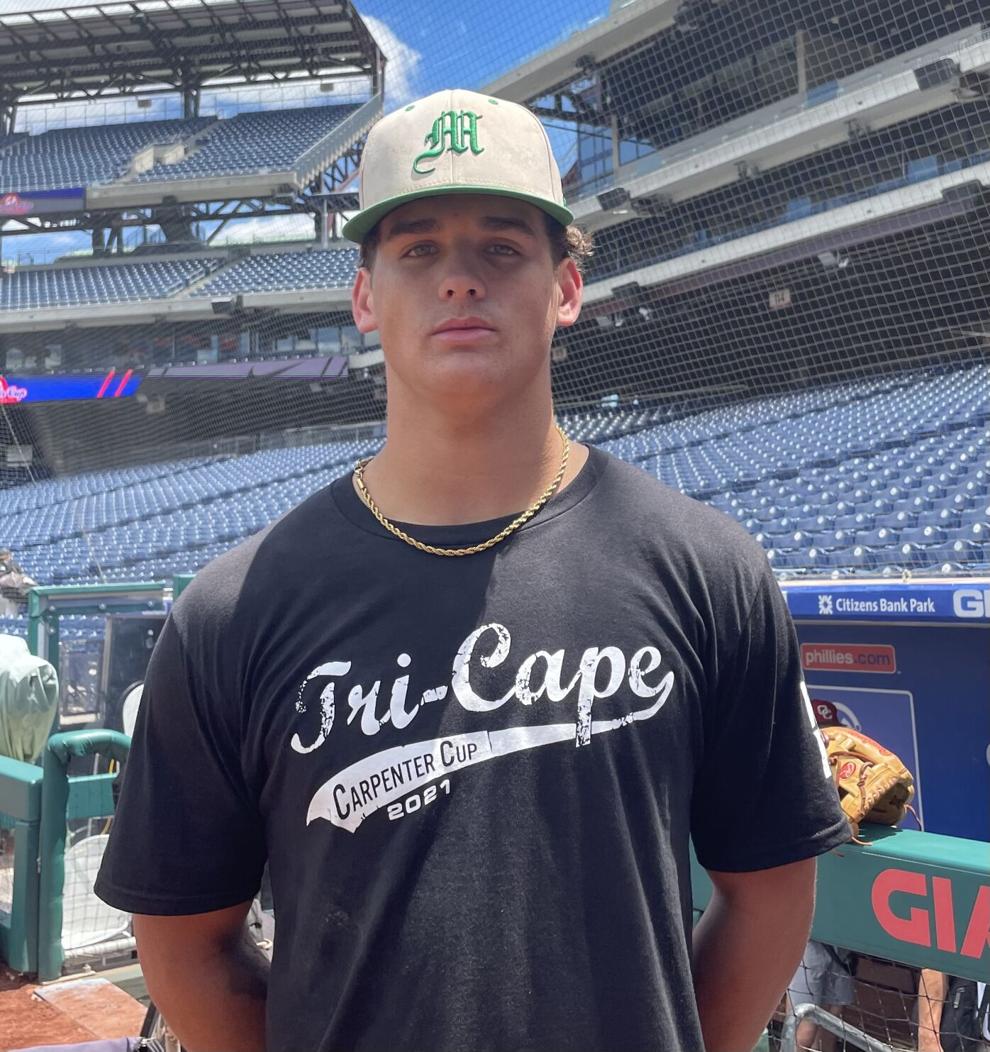 Petty is a MLB first-round draft prospect as pitcher. He was 6-1 on the mound with a 1.15 ERA. He struck out 99 and allowed 17 hits in 48 2/3 innings. Petty also batted .368 with four home runs, 32 RBIs and 28 runs scored. He is committed to the University of Florida.
Dave Hagaman
Hagaman was 6-3 with a 2.13 ERA. He struck out 81 in 49 1/3 innings. Hagaman has committed to West Virginia.
Justin Sweeney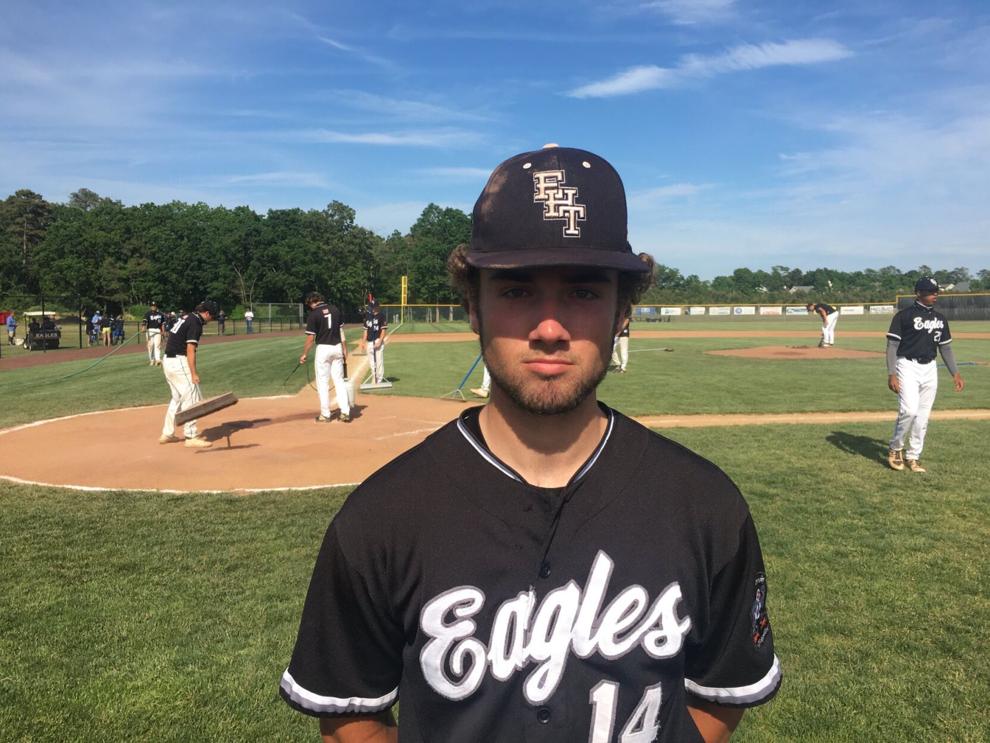 Sweeney was 5-1 with a 1.46 ERA. He struck out 56 in 38 1/3 innings. Sweeney has already committed to Rutgers.
Gannon Brady

Brady was 2-0 in the state tournament and 4-3 overall. He had a 2.01 ERA and struck out 82 in 55 2/3 innings. Brady, who will continue his career at Fordham University, also hit four home runs.
Cole Campbell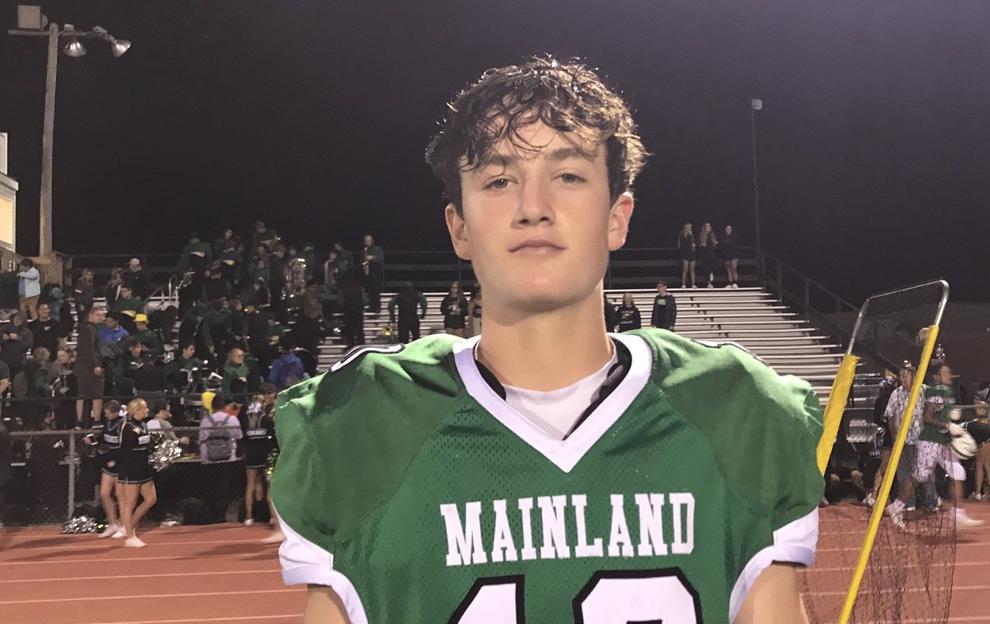 Campbell batted .437 with 28 RBIs and 17 runs scored.
Joe Repetti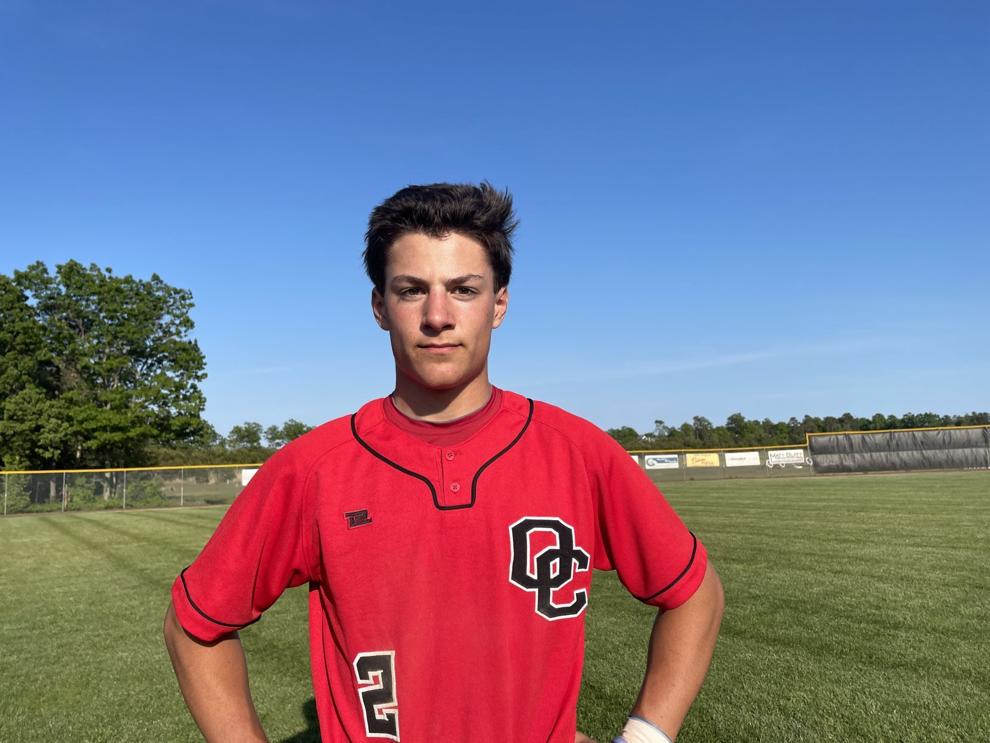 Repetti batted .303 with 30 runs scored and 17 RBIs.
Brody Levin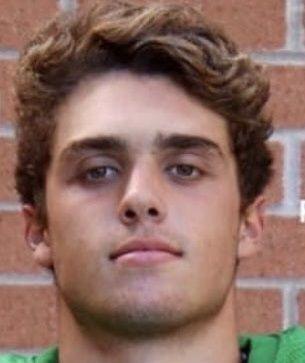 Levin batted .385 with 25 RBIs, three home runs and 27 runs scored.
Ryan Taylor
Taylor batted .404 with 33 runs scored and 20 RBIs.
Ethan Dodd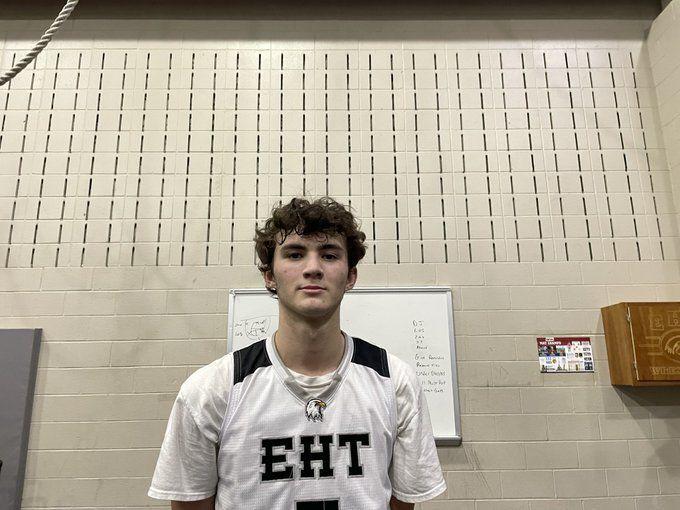 Dodd batted .347 with 21 runs scored, 19 RBIs and 10 stolen bases. He also struck out 48 batters in 29 1/3 innings pitched and had a 1.91 ERA.
Dave Appolonia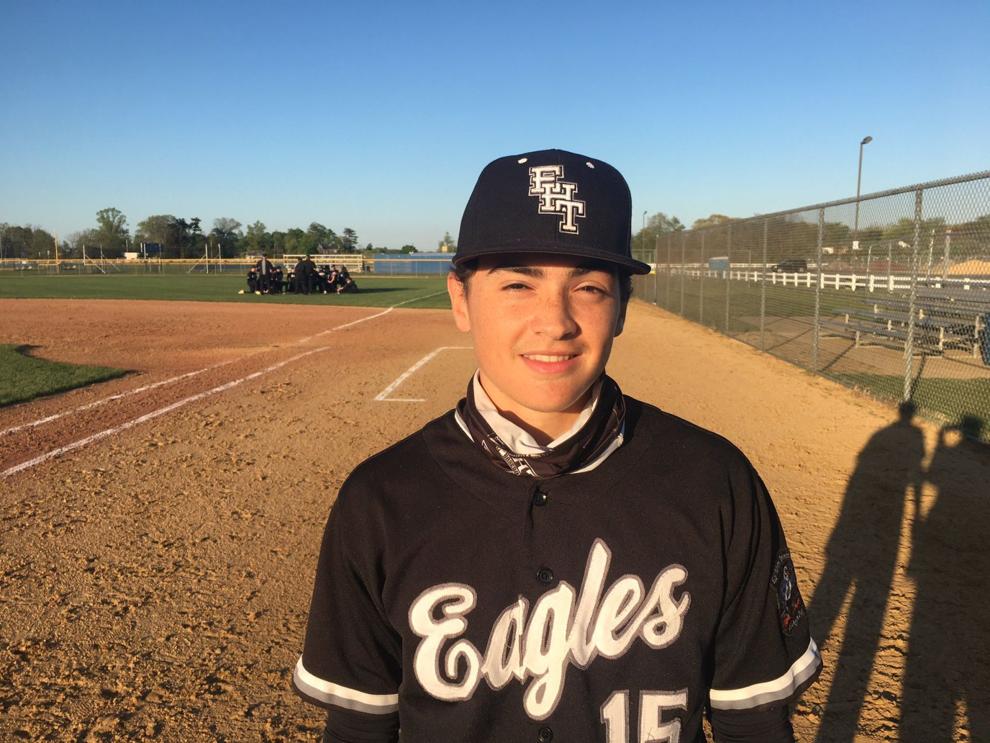 Appolonia batted .452 with six home runs, 22 RBIs and 28 runs scored.
Jared Beebe
Beebe batted .543 with 23 RBIs, 10 doubles and 20 runs scored.
Brody McKenzie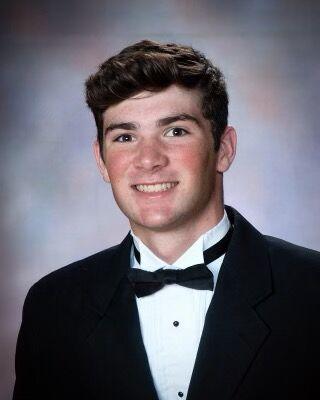 McKenzie batted .403 with 30 runs scored, 25 RBIs and 14 stolen bases.
Cohl Mercado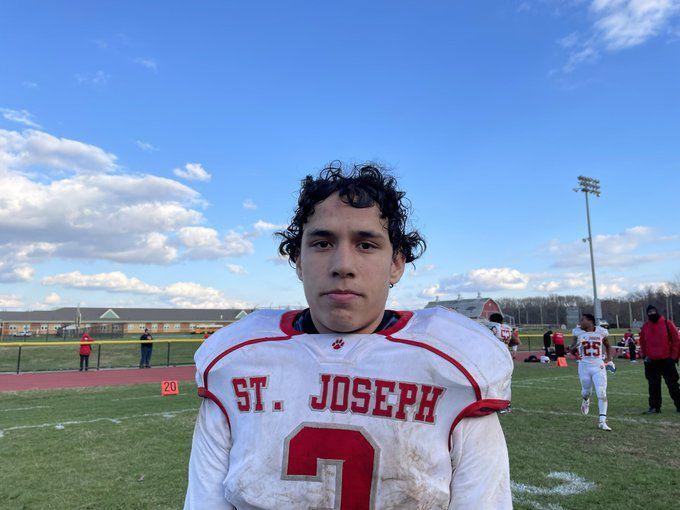 Mercado batted .600 (27 for 45) with 26 runs scored, 24 RBIs and 17 stolen bases.
Kyle Neri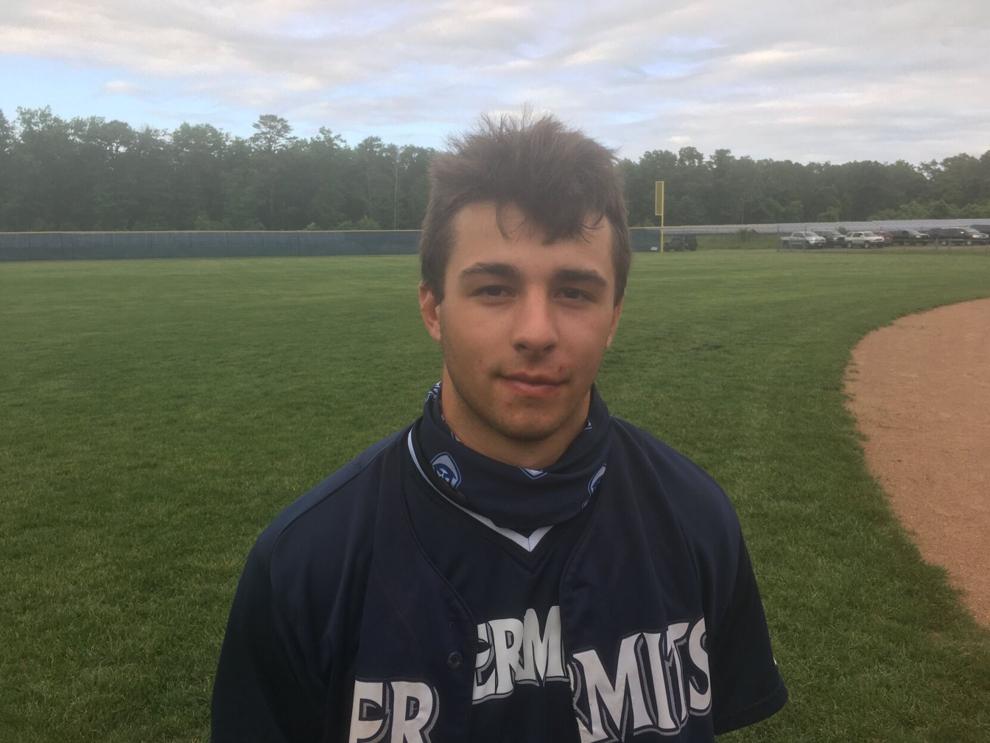 Neri batted .429 with 36 runs scored and 28 RBIs.
Mark Elliott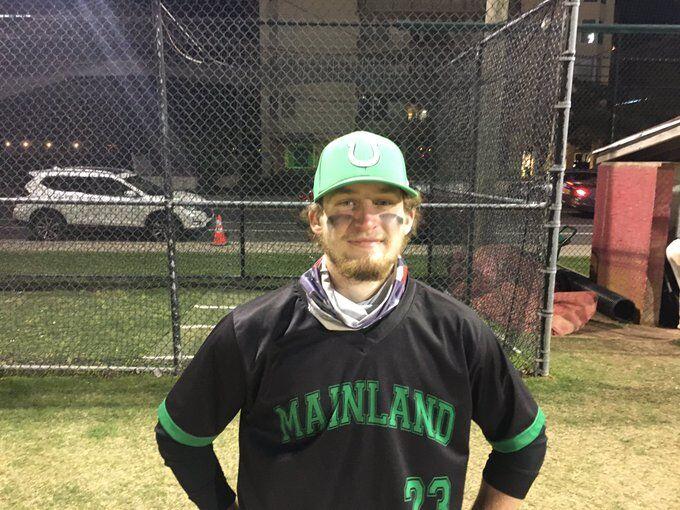 Elliott batted .463 with 37 runs scored, five home runs, 25 RBIs and 20 stolen bases.
Matt Nunan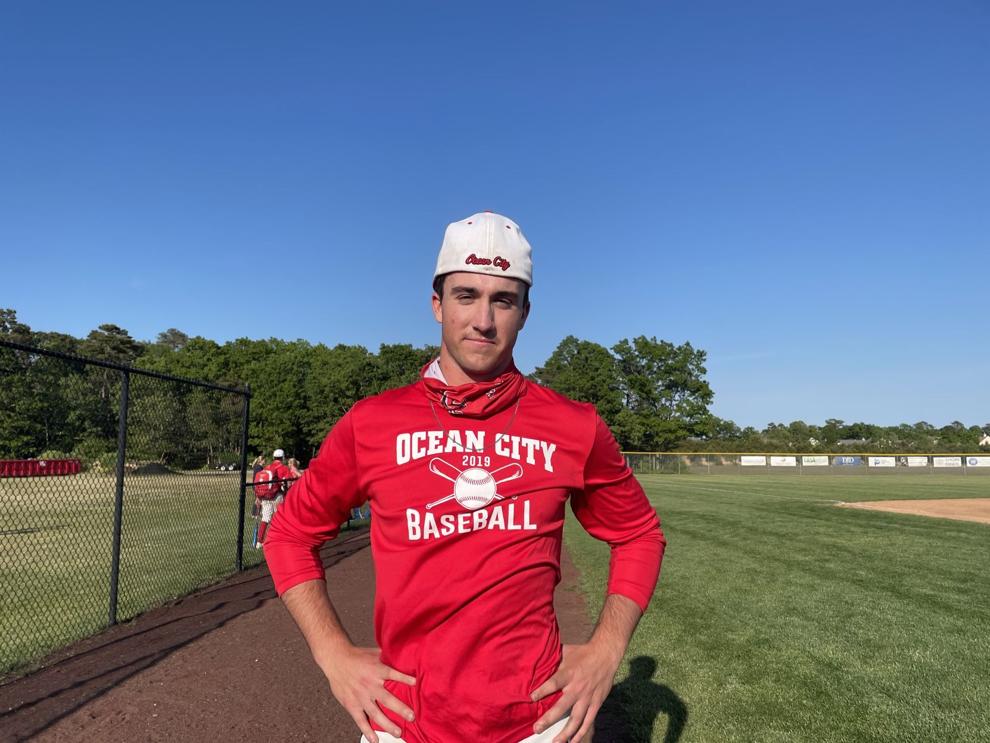 Nuna batted .349 with 24 RBIs and 19 runs scored. On the mound, the Boston College recruit struck out 57 in 36 innings.
Jayden Shertel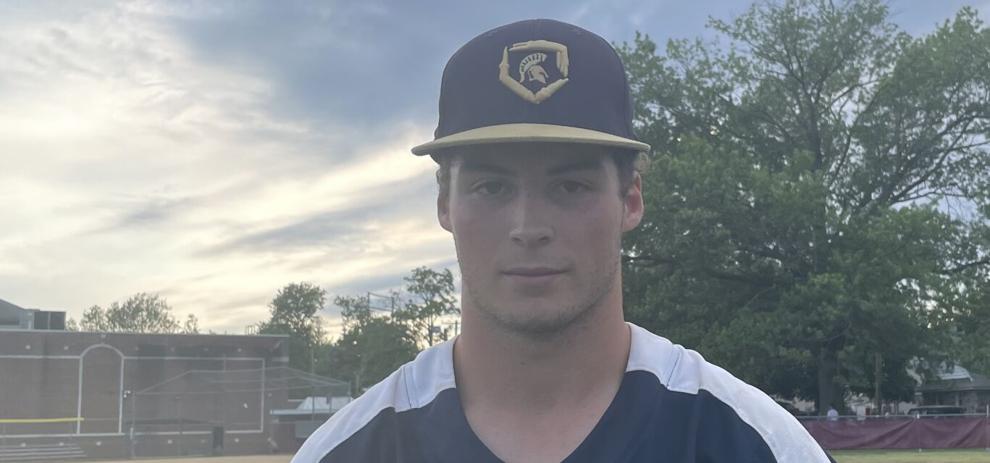 Shertel excelled on the mound and at the plate. He batted .443 with six home runs, 41 runs scored and 35 RBIs. On the mound he had a 1.94 ERA. He has committed to University of Maryland-Baltimore County.
Gavin Healy
Healy batted .459 (39 for 85) with six home runs, 33 RBIs and 26 runs scored.
C.J. Egrie

The leadoff hitter and infielder sparked the Spartans offense with a .358 average, 34 runs scored, 15 RBIs and 17 stolen bases.