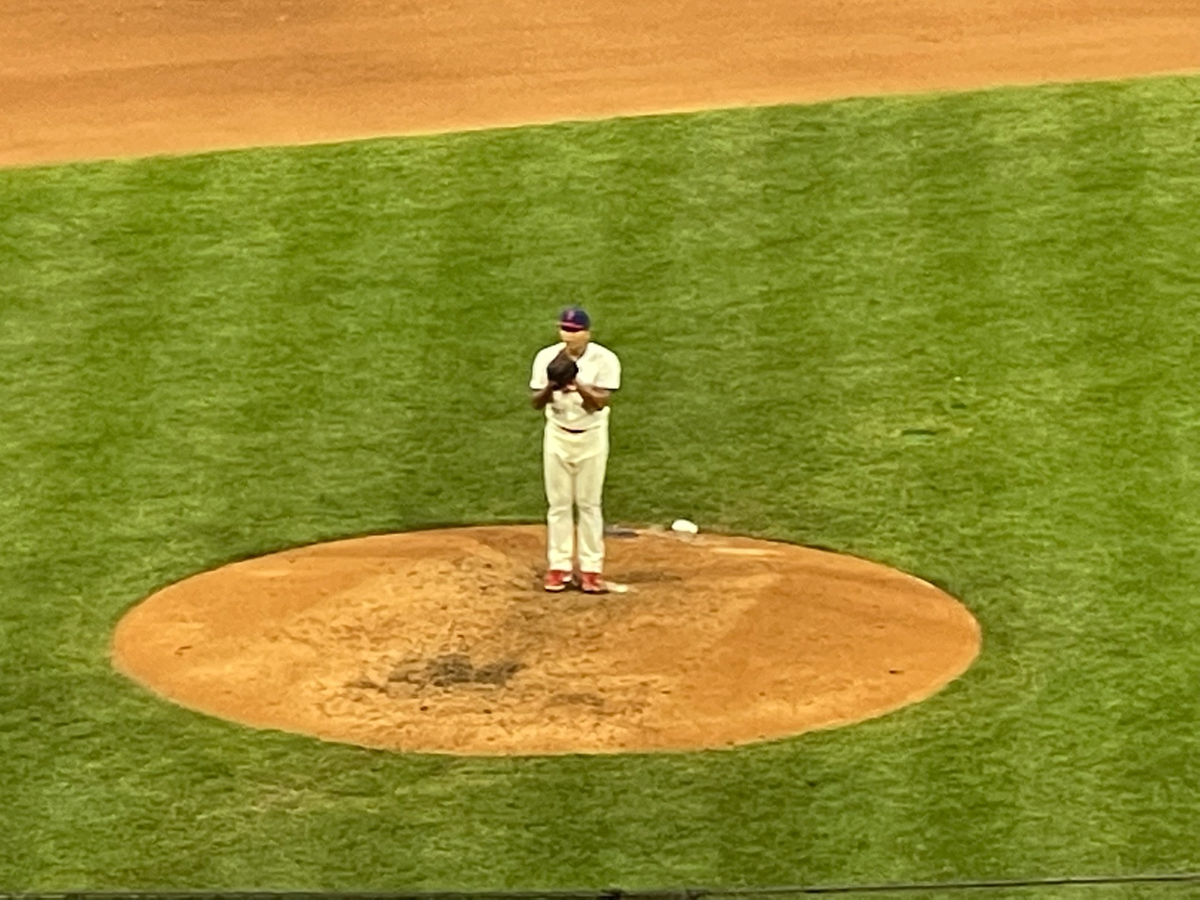 PHILADELPHIA – Sometimes a team in a pennant race needs the unexpected to happen to make the postseason
Enter Matt Vierling and Ranger Suarez for the Phillies.
Suarez threw his first career shutout and Vierling hit his first career home run as the Phillies beat the Pittsburgh Pirates 3-0 before 28,135 fans at Citizens Bank Park on Saturday afternoon.
It was the first time Suarez had ever pitched nine innings in a professional career that began in 2012. He struck out seven, walked none and allowed just four hits.
"I always try to go out there an do my best and attack hitters," Suarez said. "Today I felt I had really good command of my pitches, more than usual. The slider helped me a lot. It's a pitch I've been working on, and it really helped me big time today."
The Phillies, who are fighting for their first playoff appearance since 2011, have won five straight and nine of their last 11. Philadelphia (81-74) will begin Sunday no worse than 1.5 games back of the first-place Atlanta Braves in the National League East. Saturday's win also means the Phillies will be no worse than 2.5 games back of the Braves when the two teams begin a three-game series in Atlanta on Tuesday.
Vierling was just as much an expected hero as Suarez, maybe more so.
The Phillies drafted him in the fifth round of the 2018 draft out of Notre Dame.
This is his third stint with the Phillies this season. He's filled in at first base despite having never played professionally in the infield before this season.
Vierling, 25, started in center field Saturday in place of Odubel Hererra, who was out with an ankle injury.
It the game scoreless, Vierling led off the bottom of the third. He blasted an 86.9 mph changeup from Pirates starter Wil Crowe 419 feet over the centerfield fence to give the Phillies a 1-0 lead. Vierling said his teammates were starting to kid him about when hus first career home run would happen.
"As soon as it left the bat, I knew it had a chance," he said. "It's pretty special. The whole thing was awesome."
In his last four games, Vierling his 5 for 11 with four runs scored.
"Right now, I'm trying to keep everything in front of me, play my game and not make more of this than it is," he said. "It's pretty cool what we got going on here."
Bryce Harper and Suarez made sure the lead held up. One batter after Vierling's home run, Harper continued his MVP campaign with his 34th of the home run of the season to give the Phillies a 2-0 lead.
Harper now has 46 extra base hits after the All-Star game, breaking the cub record of 45 set by Chase Utley in 2005 and Ryan Howard in 2006.
Meanwhile, Suarez dominated the Pirates hitters. He needed just 97 pitches for the complete-game shutout and give the injury-riddled and beleaguered Phillis bullpen a much-needed rest.
"Ranger gave us exactly what we needed," manager Joe Girardi said.
Suarez, who didn't even make the team out of spring training is now 7-5 with a 1.45 ERA.
"I try to be an overachiever," Suarez said. "I want to exceed expectations. Everyone in the clubhouse has done a tremendous job with me, and I have to tank them."
Much has been made of the fans' apathy toward the Phillies this season.
But the crowd Saturday was a loud and hung on every pitch. They stood and roared as the Suarez got the final out on a groundball to shortstop.
The Phillies will play their final regular season home game when they host the Pirates at 1:05 p.m. Sunday.
Maybe the unexpected will happen again.