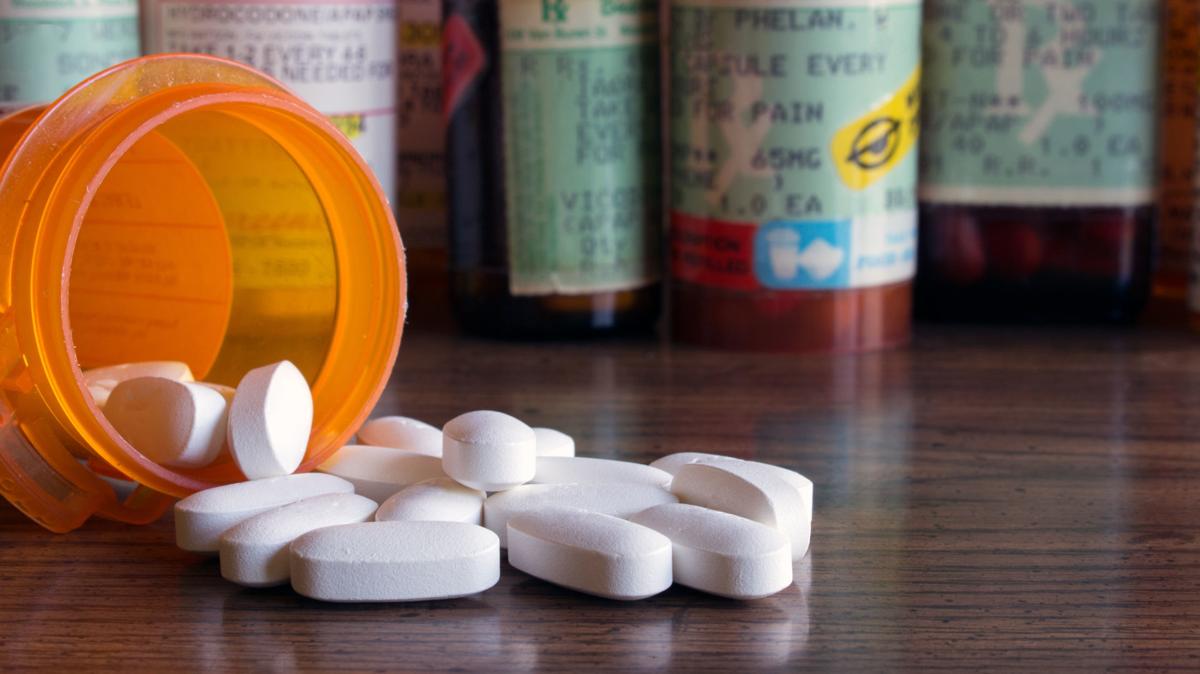 The Opioid Epidemic is ravaging America, cementing itself as one of the nation's most devastating health emergencies. More young people are dying from opioid-related overdoses than the country has ever seen. Current statistics from the National Institute on Drug Abuse report opioid overdose deaths estimated at 72,000 in 2017, a sharp increase from the 33,000 deaths reported in 2015. And because of the manufactured synthetic opioids – like Fentanyl and Carfentanyl – that are being trafficked into the country, the numbers are predicted to escalate.
Sadly, it is rare for any family in the U.S. to have not been impacted in some way by an opioid overdose. Addiction is no longer something that is considered an inner-city issue. Opioid Use Disorder has permeated every part of the United States, and it is a disease that does not discriminate. Individuals struggling with addiction come from all socio-economic backgrounds, races, religions and ages. For some, opioid addiction begins in high school, acquired through partying with alcohol, marijuana, and then pain pills. When pain pills are too expensive and no longer available, heroin becomes a cheaper and more accessible alternative. For others, a surgery, or physical injury, results in over-prescribed pain medication, which can quickly spiral into a full-blown opiate addiction. No matter how the journey begins, it can only end in one of a handful of way: jail, institutionalization or death.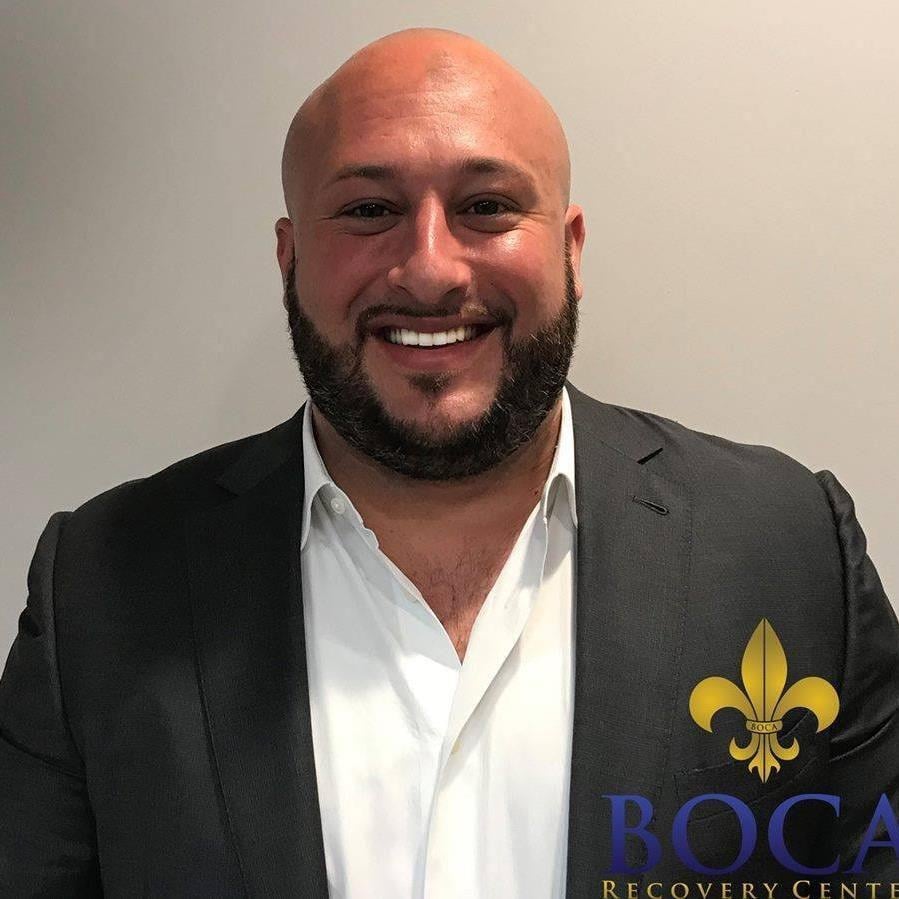 Very few understand the opioid crisis better than Christopher Ferry. Born and raised just outside of Atlantic City in Ventnor, New Jersey, Chris was raised in an upper-middle class family, and attended St. Augustine Prep School, where he was a star ice-hockey player. He was invited to try out for the USA National Development Program (Team USA), however he walked away from the sport, and instead began to immerse himself in a life of using drugs. Christopher developed an addiction that continued for many years and soon caused his life to spiral out of control. Christopher entered into drug treatment programs on two occasions, and finally, more than five years ago, Christopher found long-term sobriety.
Today, Christopher Ferry is a passionate addiction recovery advocate based in Boca Raton, Florida. He established several business ventures in his 20's, including an insurance company based out of Jacksonville, Florida, however, due to the ravages of his addiction, he was forced to step down from this position and enter into a rehabilitation program. As soon as he managed to get sober, Christopher decided to transform his challenging past into a present triumph by helping others who have gone through similar issues. Now more than five years sober, he is the proud Owner/Founder of Boca Recovery Center, a drug and alcohol treatment center. Christopher has merged his in-depth marketing and business development expertise with his qualifications as a Certified National Master Interventionist (C.N.M.I.) and National Association of Drug & Alcohol Interventionists (N.A.D.A.I.). By combining his personal story with expert certifications, his aim is to encourage people battling with the disease of addiction to find a positive outlet in the form of drug and alcohol treatment.
After everything he has personally endured, Christopher has adopted "Never Say Die" (Never Give Up) as his life-long motto. It is clear to anyone who has had the opportunity to meet with Christopher; he is a passionate man with a mission to help others find treatment and recovery from substance use disorders.
While Ferry developed a strong clinical program in South Florida, it was during visits to see his mother, who still resides in Ventnor, New Jersey, as well as Philadelphia, that there was a shortage of facilities to address the opioid crisis in the Tri-State area. In an effort to address this problem, Ferry has announced that he will be opening a Medical Detoxification facility in Galloway, New Jersey in Spring 2019. The Shore Detox, a 22-bed facility, will provide medical and clinical treatment services for both detoxification as well as patients who require ongoing residential treatment for substance abuse and co-occurring mental health disorders.
"This is one of the most important opportunities of my life," says Ferry. "As someone who grew up in the Atlantic City area, I have a strong emotional connection to South Jersey and understand on both a personal professional level just how devastating the opioid epidemic has become across the county, and in particular, coastal areas of New Jersey."
Ferry has so many fond memories of growing up in the Atlantic County area, spending summers at the beach, and winters playing ice-hockey. Sadly, Christopher has experienced first-hand the ravages of heroin and other drugs of abuse, not only in his immediate family, but also amongst his friends and neighbors.
Christopher came to South Florida over 5 years ago seeking treatment and recovery. It was from his own experience in treatment, together with his innate love of recovery and business, that Christopher became invested personally and professionally in building treatment facilities. In 2016, Christopher founded Boca Recovery Center, a Joint Commission accredited program offering substance abuse treatment and recovery at various levels of care. Individuals struggling with addiction and co-existing mental health issues come from all over the United States to attend treatment at his program. Ferry invested a tremendous amount of passion, time, and energy into developing a treatment program that provides the highest standards of care in clinical therapies, medication management, and comfortable community housing. Ferry has built a clinical team comprised of Master's level therapists, who provide evidence-based treatment to the clients at the program. Furthermore, Boca Recovery Center provides cutting-edge Medication Assisted Treatment programs that meet the latest research in harm-reduction and maintenance for opioid addiction.
When he is not busy finding ways to address the problem of drug addiction, Christopher Ferry enjoys attending sporting events. He also has an avid interest in physical fitness. Most importantly, he loves spending quality time with his beautiful family, and friends who Christopher will tell you, "are like family."