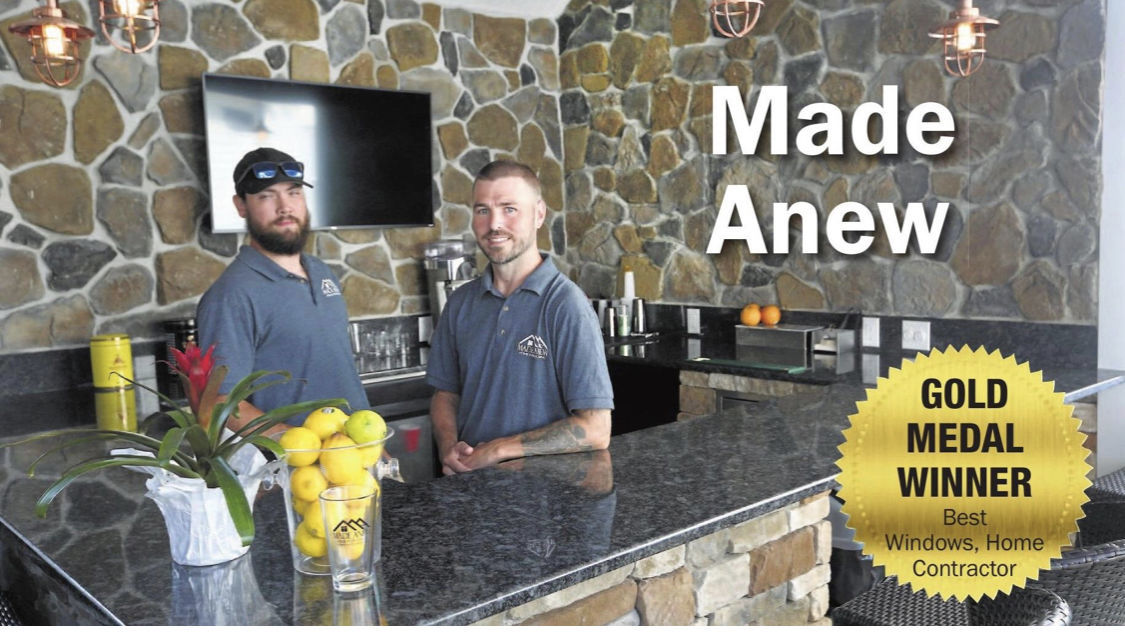 If you own property, some day you may need a professional to help you with repairs or renovations. The professional could be a builder, remodeler, plumber, electrician or a heating and air-conditioning specialist. It's a smart idea to take your time and pick the most competent professionals. It's not always easy to find someone to do quality work on your home. Here are some things to think about when picking a contractor to work on your home.
Homeowners are a lot more likely to make mistakes if they feel rushed when picking a contractor. Picking whoever shows up on your doorstep is rarely your best option, so plan to do some homework ahead of time. This isn't always possible for emergencies, of course, so it's a good idea to have some companies in mind before you actually need their services.
Choosing a great plumber, for example, is something you should do right away so you'll immediately know who to call if you have a plumbing emergency in the middle of the night. You can pick the best one now, and then keep their contact info written in a place where you can quickly find it in a pinch.
Brian Peterson from Made Anew, a home improvement company from Mays Landing, says many "in demand" contractors will have a wait list. Made Anew typically schedules 3+ months out for renovations. If you speak with a contractor who can be there the next day to do a large project, you may want to do more research on the company before hiring them.
Sometimes the people who personally do the work on your property are important to you. In jobs where craftsmanship is easily visible, like intricate tile installation or finish carpentry, you might want the expert skills of one specific person or crew to do the job.
If this is important to you, make sure that you verify who will actually be doing the work on your property. It's common in the construction industry for companies to subcontract out different parts of the job. That's normally not a problem — and can be a good thing when subcontractors are skilled at what they do. But if you're expecting one particular person or group to do the job, that should be made clear up front. There shouldn't be any surprises when the work begins. Brian from Made Anew said you should take the time to get to know the person(s) that will be in your home. Do your homework.
The professional you hire needs to possess the right license to do the job and obtain any required permits to work on your home.
Plumbers and electricians, for example, are typically licensed by your state, and work done by unlicensed people can be downright dangerous, not to mention in violation of building codes.
Reputable professionals also play by the rules. That means they will walk you through the process of obtaining any necessary permits and paying any taxes or fees related to the job they're doing.
Made Anews' Brian Peterson says that by law a contractor must display their license #
❑ within their places of business (the original registration certificate)
❑ on business documents, contracts and correspondence with consumers
❑ on all commercial vehicles.
Make sure your contractor provides you with a copy of their license, or at the very least, has their number on the proposal.
Believe it or not, in most cases your homeowner's insurance policy will not cover injuries or accidents that occur from work being done on your property. That means you need to make sure the contractor carries their own insurance coverage. Otherwise, you could personally be liable for any injuries that happen on the job site — something that leaves you at huge financial risk, given the cost of health care and lawsuits these days.
Ask whether your contractor carries their own insurance, and verify that it's in effect when the job is being done on your property. (As with the contractor license, ask for a copy of the Insurance Certificate. Make sure they have General liability coverage and if they have employees/workers compensation coverage as well)
One of the most important parts of choosing a contractor is verifying their references. Talk to your friends, family and neighbors, and the contractors themselves. The best home contractors will always have a great reputation with lots of happy customers. They'll likely have a list of clients you can call to ask about their work and perhaps even see it in person.
If you're looking for a painting contractor, for example, drive by some of the homes they've painted and see what the quality of the work looks like. You might even be able to find an example that's not brand-new, so you can see how the job holds up over time.
Even better, try to get references from people you know and trust. If you have a friend who had similar work done on their house, ask them what they thought about the contractor they hired.
— Did they complete the job on time and on budget?
— Were they professional at all times?
— Did they keep the work site tidy and cleaned up after themselves?
— What was the quality of their work like? Can I see it?
— Would you recommend them for another job?
After you've done your homework, choosing the right contractor will be simple. You just need to take your time and make sure the people you're dealing with are true professionals with a track record of happy customers to back them up.
If you have further questions or need any service please call Brian Peterson at Made Anew.
You can contact Brian at (609) 385- 5153 or visit their website: