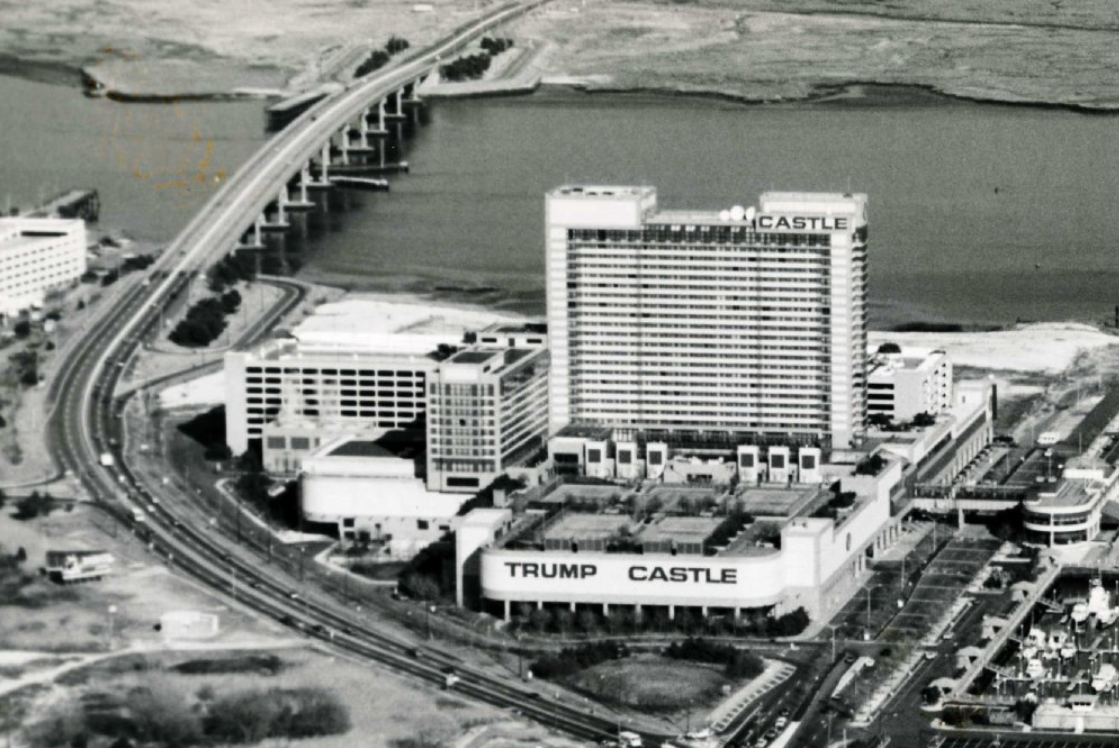 (This story originally appeared Nov. 7, 1991 in the Press of Atlantic City after an investigation by the Special Reports Unit.)
Gaming Enforcement Director John Sweeney knew that Donald Trump's father was going to make an improper $3.5 million loan last December to Trump's Castle Casino Resort, according to the Attorney General's Office.
Sweeney's conduct was found not to be improper. But Casino Control Commissioner David Waters is questioning why Sweeney didn't tell the Trump Organization that the loan would be wrong.
Sweeney noted there's a key difference between prior knowledge and prior approval.
Sweeney said recently that Trump executive Nicholas Ribis told him on the morning of Dec. 17 that Fred Trump would be making a chip purchase so that the Castle could make a bond payment.
"He (Ribis) was looking for an advisory opinion, " Sweeney said. "I wouldn't give it to him. I told him: 'Do what you have to do and I'll do what I have to do.'"
Sweeney's comments mark the first time he has publicly acknowledged that he knew in advance of the chip deal.
"I was fully investigated by the attorney general - and I mean fully, " Sweeney said.
Sweeney has said in the past that he learned of the transaction the day after it occurred. Casino Control Commission Chairman Steven Perskie has also said that there was no advance notice given to regulators.
Sweeney maintains he is enforcing the law in a reasonable manner that no longer looks at the industry as an adversary.
He calls criticism from Waters nothing more than a "trivial parting shot" from an outgoing commissioner over which he will "lose no sleep." Waters, who is now serving in a holdover capacity, must leave the commission by the end of the month.
Waters has become increasingly critical of the division under Sweeney, claiming that the revelation that Sweeney failed to stop Fred Trump from making the improper loan is yet another indication that Sweeney has allowed the pendulum to swing too far in the favor of casinos.
It was Waters who prompted an investigation into both Sweeney and Perskie when Waters referred an anonymous letter he received to the attorney general. The letter alleged not only that Perskie and Sweeney knew what Fred Trump was going to do, but that they approved of it.
The recently concluded probe found no evidence that the Trumps had approval ahead of time from Sweeney, according to Executive Assistant Attorney General Frederick DeVesa, or that Perskie had advance knowledge. Giving approval could have constituted misconduct in office, DeVesa said.
DeVesa said Sweeney acknowledged that he knew about the incident beforehand.
Fred Trump helped his son by purchasing $3.5 million in casino chips at Trump's Castle. The elder Trump had no intention of gambling with the chips. He held on to them so that the Castle could make a bond payment.
Fred Trump in effect made a loan at a time when he was not an authorized lender - someone cleared by the commission to loan money to a casino.
Trump's Castle admitted in June that the chip transaction violated the Casino Control Act. The casino paid a $30,000 fine.
Shortly after the settlement, Waters received his anonymous letter.
Waters said he can't understand how Sweeney could have not reacted negatively to what Ribis was telling him.
"Common sense should have told him this was wrong, " Waters said. "Fred Trump wasn't qualified to make a loan. Anybody on Sweeney's staff could have told him that.
"It's clear to me that Ribis was testing the waters. I could see where Ribis would have thought he got a green light from Sweeney."
Waters said he is furious that Sweeney never disclosed to the commission that Ribis had given him prior notice of the event. Sweeney said he didn't make such a disclosure because he didn't feel it was important for the commission to know about it.
Sweeney said he wasn't certain, at the time Ribis called him, that the chip loan actually was going to occur. He noted that as soon as Trump officials disclosed that it it did occur, he started an investigation that led to a complaint being filed by the division.
Waters and former Commissioner Valerie Armstrong have already questioned why the division didn't charge casino executives with violating the Casino Control Act for the way the chip transaction occurred.
Instead, only the Castle was charged.
Waters said one of the reasons may have been because Sweeney's prior contact with Ribis would have been placed on the record.
Waters said had he known about the prior contact, he might not have voted to fine the Castle. Waters claims it is important for casino commissioners to receive relevant information from the division.
But Sweeney claims that it is up to him to make judgment calls as to what should be placed before the commission. He claims Waters is simply second-guessing him.
Waters said that under previous division directors, he felt comfortable that the division was bringing matters of importance to the attention of the commission. Now, Waters argues, it is the other way around.
"That's bad, because we are supposed to be the judges, not the prosecutors, " Waters said.
Waters said that the commission, for example, learned two weeks ago that an order it had issued on Aug. 14 was being ignored.
The commission ruled Merv Griffin's Resorts Casino Hotel had a director on its board who had done too much business with the casino to be considered an independent director.
"We had to tell Sweeney that the order was being ignored, " Waters said.
Two days later, on Oct. 21, the division filed a complaint against Resorts.
Sweeney acknowledged that the order was violated, adding, "We just assumed they'd comply."