ATLANTIC CITY — In between sipping from a glass bottle of mango juice at a table at Jeni's Pizza and Mexican Food on Arctic Avenue, Kevin Gil-Clara talked about the struggle of surviving through the winter as a student and a resident of Atlantic City.
"Employment in casinos — that's all I see. That's what everybody sees," he said. "That's where everybody works."
There's money to be made in the resort during the summer, he said, but in the winter, everything shuts down. Right now, he's working full time at Resorts Casino Hotel as a bar back and part time as a summer conference assistant at Stockton University's city campus. During the school year, he's studying business, accounting and economics.
"I grew up not having a lot," said Gil-Clara, 20, explaining he has five younger brothers and sisters, and the family has moved around a lot in the resort. "You gotta do what you gotta do to survive."
Gil-Clara experiences what many in the resort deal with every day while studying, working, living and oftentimes struggling to attain a greater quality of life.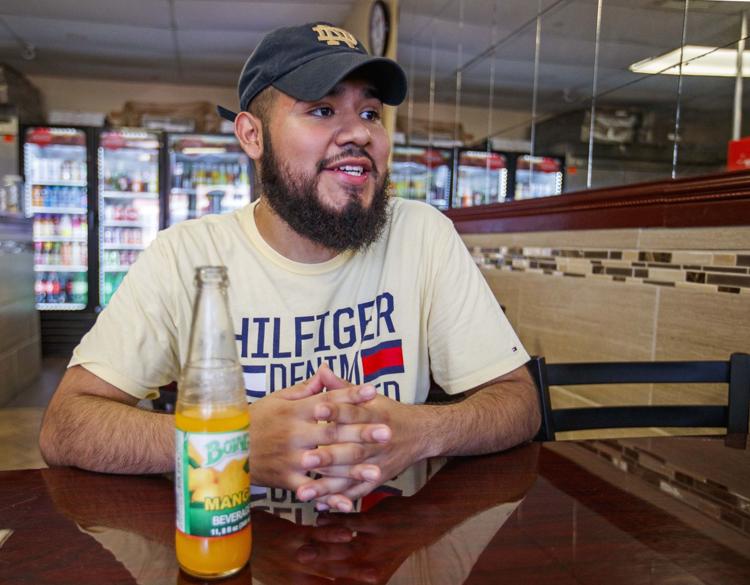 The university's city campus opened last fall, adding 500 residents to the city and, along with two new casinos, fulfilling a trifecta of development and economic improvements in the city. But not many students plan to stay in the resort after graduation, and the city has a lot of improvements to make, including bringing in businesses that diversify career opportunities and fixing the perception of crime in the city, for that to change.
It's a phenomenon known as "brain drain" — when students pick up and leave the cities or towns in which they studied after they earned their degree — making the stakes higher for the city, which is working to improve the lives of its residents.
For Kyle Schuster, a 22-year-old studying marine biology at Stockton University's Atlantic C…
When graduates stay, they help cities become happier, healthier, wealthier places to be. A 2015 report from the Brookings Institution found the average bachelor's degree holder contributes $278,000 more to local economies than the average high school graduate through direct spending over the course of his or her lifetime.
However, higher-earning individuals move to places with "growth-inducing factors," according to the study, such as the presence of innovative companies, favorable state or local laws or geographic attributes, like lakes, mountains or the beach.
To stabilize communities and build up the property-tax base, the city wants to increase its population, which currently sits at less than 40,000, said Jim Johnson, special counsel to Gov. Phil Murphy and co-author of the state's transition report on Atlantic City.
But to do that, the state, city and university need to work together "to understand and address the needs of Stockton students and transplanted entrepreneurs so that they engage in the community and see Atlantic City as a place to launch both career and family," Johnson's report states.
But getting out of the city is the goal for Ta'Najah Smith, 19, who grew up in Atlantic City's Westside neighborhood. The city is attractive to students because of the Boardwalk, the beach and its shopping and restaurant options. But while the city has a good number of jobs, it doesn't have opportunities for careers, she said.
The unemployment rate in the city is 4.1%, according to the Bureau of Labor Statistics, higher than the national average by less than one percentage point. Jobs in leisure and hospitality, government, education and health services, and trade, transportation and utilities make up the bulk of the jobs available in the city.
"Working the casinos, I know people who will be working there for forever," said Smith, who is studying criminal justice. "Not that there's anything wrong with that, but I have goals and aspirations that I can't meet here."
Smith wants to focus on crime scene investigation and wants to use her degree to work as a detective or forensic scientist, she said.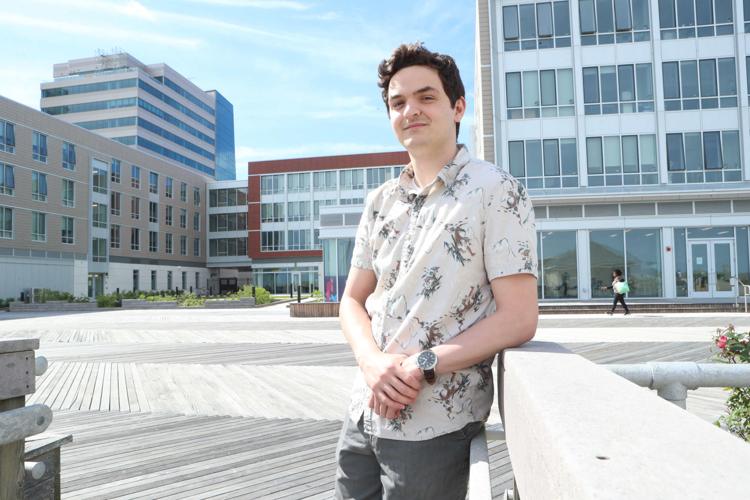 It's the same for Daniel Prawetz, 23, of Middletown, Monmouth County, a second-year graduate student at Stockton, studying communication disorders and training to be a speech language pathologist. He moved to the university's city campus from the main campus in Galloway Township because a six-person suite with friends was cheaper.
A bonus of living in the city is the opportunity for part-time work close to the dorm, he said. But he doesn't see the career opportunities in his field for more permanent work.
"I would say that Atlantic City is missing the business that it needs to keep students who graduate with their degrees here," he said.
Prawetz, who also studied for a semester at Drexel University in Philadelphia, said the experience of going to college is different between the two cities.
ATLANTIC CITY — Stockton University's arrival — or rather its return — will have a long-term…
"I don't get the same vibe because Philly is Philly and there's a whole heck of a lot more to do there," he said. "I feel like when I'm here, I'm in a town that wants to be a city. But it just isn't."
Students who come from outside the city sometimes have misplaced fears about crime and think the city is unsafe, Smith said, which won't help keep students after graduation.
"I've lived here all my life," Smith said. "If you don't get into anything, nothing will happen, and that's any and everywhere you go."
Gil-Clara might be the exception as a Stockton student who wants to stay in the city after he graduates. He wants to be an entrepreneur, he said, creating businesses from restaurants to nightclubs to an accounting firm or a boxing gym for kids, to lift up the community.
"If things go south, then, you know, things go south," Gil-Clara said. "But right now, I think things are coming up, so hopefully I get to stay here. This is my hometown, so I'll have a home here, if anything."