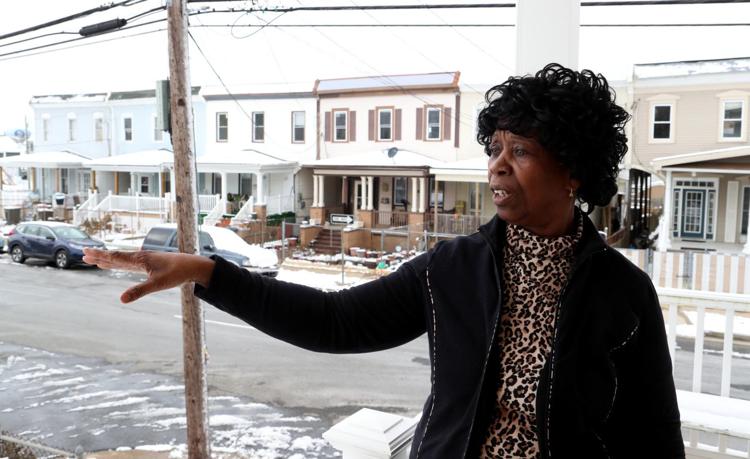 ATLANTIC CITY — A few doors down from Sheila Freeman's quaint, bayside house sits a home with its windows boarded up and overgrown grass spilling onto the sidewalk.
Vacant since Hurricane Sandy more than six years ago, it's a seemingly dead house.
But Freeman still saw an "unkempt man" entering and leaving every so often.
Squatters, who have been drawn to the empty house for at least a year, were breaking in and seeking refuge from the cold in the winter. She alerted the city, and last week, the windows were sealed again.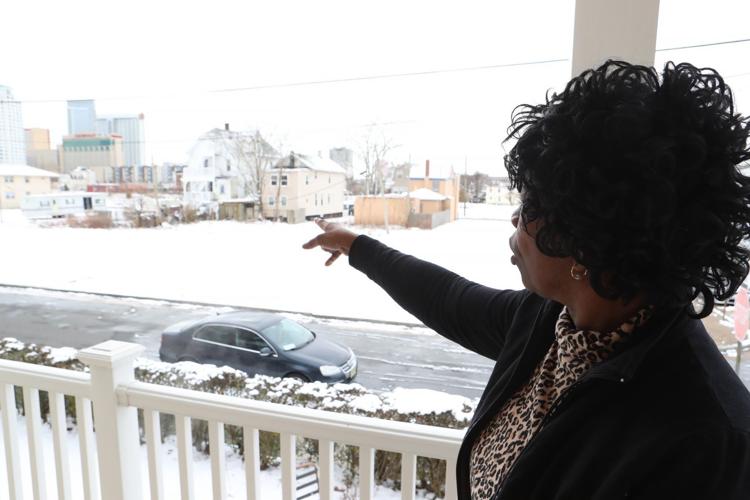 "The fact that the house isn't being cared far, it makes people leery about walking around," said Freeman, president of the Bungalow Park Civic Association. "Part of the issue with blight, they're often sites for drug dealers."
Bungalow Park is a community that's "on the fence," Freeman said. Around the corner from tidy homes with well-manicured lawns are pockets of urban decay. 
The entrance to the community is dotted with decrepit row homes. A Rutgers University survey from 2016 found that 26.6 percent of the neighborhood is vacant, equal to almost 14 acres.
Last month, a team of enforcement officers walked through the neighborhood as part of an effort to update Atlantic City's 2016 list of more than 500 abandoned properties. The city's 12 compliance officers cover 11 densely populated square miles. 
Freeman has a young granddaughter who, when she visits, freely rides her bicycle around the neighborhood. When blight creeps into the community, she said, letting kids play outside is perceived as unsafe.
"I've seen unsettling things, folks wandering up and down the street and trying side doors," Freeman said. "I'm not interested in seeing the complexion of the neighborhood change to where it's not safe anymore."
Less than a mile away, 76-year-old Mary Cotton looks out from her porch on Grammercy Place. To her right and left are empty lots littered with debris, although 2 inches of snow hid the usual mess last month.
In the summer, she said, the weeds grow knee-high, bringing rodents and feral cats. Two broken-down trailers are parked behind three abandoned multifamily homes.
On Oct. 4, Cotton had enough. She called the Sanitation Department — a number she's dialed dozens of times — and requested the weeds be cut. A mix of people and entities owns the lots beside her home: the Casino Reinvestment Development Authority, the city and a former Republican City Council candidate, Keith Groff.
The city received 675 such calls from residents in the past three years, including for lot cleaning, trash collection and high grass. Complaints have been dropping each year, from 331 in 2016 to 161 in 2018.
Around the corner, Cotton said she often walked past the site of illegal dumping on Congress Avenue for years, until the Sanitation Department cleaned up the empty lot last week.
"You pick it up, and the next day you have more trash," said Cotton, who bought her three-story house in 1999 after moving to Atlantic City from Philadelphia.
A drop-off in complaints from citizens, though, can be attributed to stricter enforcement, said Dale Finch, director of the Department of Licensing and Inspections. In March, he'll send letters to lot owners previously fined for high grass or trash detailing the consequences of continued noncompliance.
"Property owners are more aware of property maintenance issues because they have been hit in the pocket, so to speak," he said.
A look at Atlantic City's history explains the barren landscape in the South Inlet and other parts of the city.
In the mid 1960s, city housing czar Pauline Hill used an urban renewal grant to raze 80 acres there, displacing 4,500 people in hopes of creating a commercial district. Development never came, leaving small pockets of housing amid desolate beach blocks.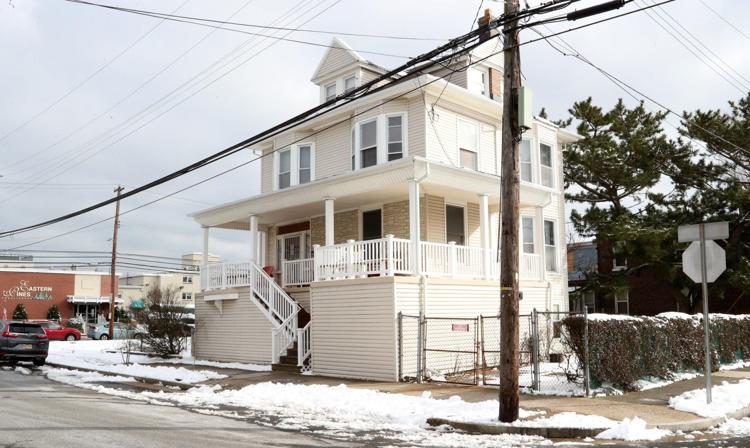 After casino gambling was legalized in 1978, land speculators bought properties along the Boardwalk hoping to sell the empty lots to casino developers. A requirement that casinos be at least 500 rooms meant huge tracts of land were needed.
But money didn't start flowing into the South Inlet as expected. To this day, large chunks of land remain in the hands of a few land speculators who are patiently waiting for a return on their investment.
John Mycek, a Brigantine native, bought three beachfront lots on Hygeia Avenue in 2007 for $197,000, which now sit in the shadow of the $2.4 billion Ocean Resort Casino.
In a bid to attract developers, Mycek recently replaced an old, chipping sign with a new one that sells the land as the "Most sought after beachfront property in the world!"
His marketing strategy hasn't worked.
Despite being a stone's throw from the ocean, Mycek said he "doesn't get many offers" on the land.
"I'm just holding onto it and waiting. … I might be dead before I sell it," Mycek said. "I thought that area was going to be built up by now."
Officials try to keep the city clean by warning and then citing owners who have lots covered in brush, tall grass or weeds with a $2,000 violation. If property owners take no action, city workers cut the grass and send a $100 administrative fee to the owner. It's a similar process for excessive litter.
About four years ago, Mycek said he received a warning about overgrown grass on his property. That was the last time he heard from them, he said, but others are frequent offenders.
The number of "cut and cleans" in Atlantic City has increased over the past three years. In 2016, code enforcement trimmed 109 lots, Finch said. That number jumped to 174 in 2018.
A lack of marked boundaries between lots makes it difficult to determine who owns which empty parcels in the South Inlet, he said, and sometimes the city or CRDA fixes properties they aren't responsible for.
"My lots are well kept," Mycek says, "but a lot of these people that own land here don't care."