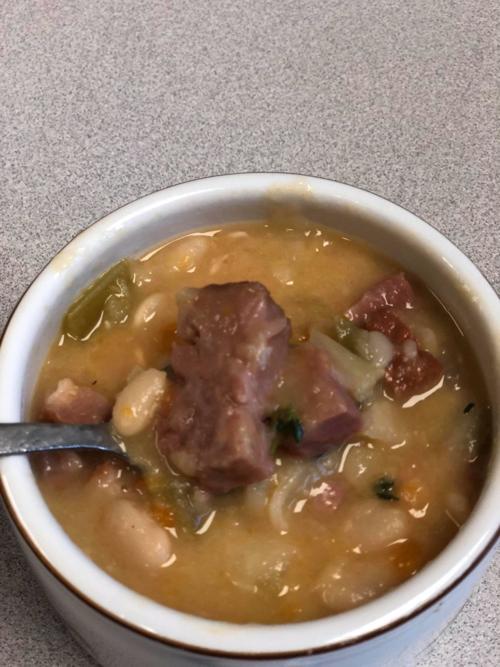 If there is one thing you can count on when you head over to Essl's Dugout in West Atlantic City, it's that they will provide you with some of the best, old-school American comfort food around. Burgers, club sandwiches and, of course, their famous "Messl" breakfast sandwich have made this spot a South Jersey favorite for close to 50 years, and Carey Hettmannsperger is the woman who currently runs the show there.
When the coronavirus began to spread across the country last month, one of the first industr…
A.C. Weekly: As a chef, what kinds of dishes do you gravitate toward when you are just cooking at home?
Carey Hettmannsperger: Soups, stews, casseroles and pastas … in other words, comfort food.
ACW: How has business been at Essl's during the current coronavirus situation? What kind of things are people buying a lot of?
CH: Business has been good considering what is going on with the pandemic. We are seeing a lot of local workers, as usual, and they are very happy to be able to get breakfast and lunch to go. My husband Bob and I also are using our local purveyors to help supply our customers with (grocery items such as) meats, produce, prepared meals and other items that have been hard to find at the stores these days.
ACW: What are the most important rules to follow in order to create a great home-cooked meal?
CH: Find a meal that will satisfy you, I like to balance most of my meals with a protein, vegetables and a starch — something that you can make extra of and enjoy the next day. Soup for me is my favorite because I can eat it anytime and make a snack or a meal out of it.
In this edition of Cronick's Couch, I discover Louis C.K. is back, give a family film recomm…
Carey Hettmannsperger's Ham and Bean Soup
As you might expect, someone this skilled at whipping up comfort food at work also likes to do so at home. This week she teaches us how to prepare one of her favorite at-home meals, ham and bean soup.
"I picked this recipe because it is easy to make and a hearty meal," Hettmannsperger says. "I used my Instant Pot pressure cooker for this recipe to help those who bought one and either haven't used it yet or don't have any recipes."
1 pound White Northern beans (dry)
1 pound baby lima beans (dry)
2 pounds of ham, diced large
2 cups celery diced large
1 cup of onion diced medium
2 cups carrots diced large
Soak beans the night before. In the Instant Pot, sauté the vegetables in butter. Add ham, thyme and soaked beans. Change the Instant Pot setting to cook beans. Put the lid on and set timer for 12 minutes. When soup is done it will beep. Let pressure out with valve, open the lid and season to taste.
Be the first to know
Get local news delivered to your inbox!