If Congressman Jeff Van Drew, D-2nd, switches parties and runs for re-election as a Republican backed by President Donald Trump, he will not have a clear GOP field, according to others who intend to run.
Avalon's David Richter, Ocean City's Bob Patterson and Egg Harbor Township's Brian Fitzherbert have all said they will stay in the primary and seek the Republican nomination.
Van Drew has not responded to requests for comment on the rumors of party switch. National media reported Saturday that he had met with Trump on Friday and that the two would soon announce his joining the GOP.
Republican political consultant and strategist Carl Golden predicted Van Drew may face a tough Republican primary battle, but will win and go on to be re-elected as a Republican.
He called the Democratic state and county leadership shortsighted for forcing a war with Van Drew over his opposition to impeaching Trump, in effect handing the district to the GOP.
"In my judgment ... it was a mistake," said Golden, who worked for moderate Republicans Gov. Tom Kean and Gov. Christie Whitman. "They could have criticized his vote instead of making a litmus test for membership in the party. You start imposing ideology and a litmus test on your own people — no good can ever come of that."
Van Drew's position on impeachment is reflective of his 2nd Congressional district, Golden said, one of the few conservative leaning districts remaining in New Jersey. A progressive Democrat won't win there, he said.
Especially since Van Drew's vote is not needed for impeachment to pass, "why turn this into the equivalent of a land war in South Jersey?"
Primary candidate Richter called Van Drew an "absolute weasel," and said he'd be amazed if any Republicans support him, after voting against him for decades as Van Drew ran for state office. But he acknowledged that, in a presidential election year with Trump at the top of the ticket, party leadership "is going to do whatever the president directs or suggests they do."
Van Drew, one of only two Democrats to vote against proceeding with the impeachment inquiry, has repeatedly said he will vote "no" on impeaching Trump. He has said it would be too divisive for the country, and voters should decide Trump's fate in the election next year.
He has faced the likelihood of a Democratic primary fight because of his impeachment vote, and prominent Democrats such as state Senate President Steve Sweeney have declined to support him for re-election until they see how he votes next week.
"Congressman Van Drew has long voted against core Democratic values," Gov. Phil Murphy said in a Tweet on Saturday, also predicting a new Democrat will win the 2nd in 2020. "Betraying our party by siding with Donald Trump is the final straw, as grassroots activists, local party leaders in his district, and I have made clear in recent weeks."
"At the end of the day Jeff Van Drew is a coward with a capital 'C'," said Atlantic County Democratic Chairman Michael Suleiman, who last week sent Van Drew a letter warning he would lose party backing if he didn't vote for impeachment.
"He wanted to screw us and if he resigned because of my letter, he wasn't tough enough to be a Democrat in the first place," Suleiman said.  
He said he expects those considering a run for the Democratic nod will do their due diligence, making sure they have enough backing — financial and political — to mount a campaign.
"We'll have a good convention in March, and other counties will do the same thing," Suleiman said.
But if he couldn't vote as his base wanted, Suleiman said, "instead of just voting no and facing the music with our party, he switches parties."
Suleiman said he has heard rumors Van Drew and Trump will do an event together, perhaps even in Cape May County.
"Trump is going to have a field day with this," Suleiman said.
The president tweeted about Van Drew in the early hours of Sunday morning.
"Thank you for your honesty Jeff. All of the Democrats know you are right, but unlike you, they don't have the 'guts' to say so!," Trump wrote. He has sent out Tweets in support of Van Drew in the past, angering the Democratic base.
Some Cape May County Republican leaders signaled their support. Freeholder Director Gerald Thornton put out a statement with Vice Director Leonard Desiderio, Freeholder Jeffrey Pierson, County Clerk Rita Marie Fulginiti and Cape May County Sheriff Bob Nolan welcoming Van Drew to the Republican Party.
That doesn't mean there will be enthusiasm for Van Drew among the GOP, other Republicans said.
"How stupid does Desperate Jeff Van Drew think South Jersey Republicans are?" said primary candidate Fitzherbert in a Saturday media statement. "In his brief time in Washington, he's voted with Nancy Pelosi over 91% of the time, Adam Schiff 88% and Alexandria Ocasio-Cortez 84%. How can South Jersey Republicans trust Jeff Van Drew to represent our party?"
Primary candidate Patterson said South Jersey needs a true conservative, not a career politician out to protect himself.
"Congressman Van Drew's switcheroo is a sad reflection of his desperation and lack of principles," Patterson said. "It's clear that Van Drew will say and do anything to hold onto political power."
Richter said Van Drew reminded him of Pennsylvania U.S. Sen. Arlen Specter, who was a Democrat from 1951 to 1965, then a Republican until 2009, when he switched back to the Democratic Party.
After 30 years as a Senator, he lost in the 2010 Democratic primary.
"He had the full support of the Democratic Party," Richter said. President Barack Obama and Gov. Ed Rendell encouraged him to switch. "But voters weren't fooled and he lost the primary to a real Democrat. I'm expecting on June 2, Jeff Van Drew will lose the primary to me, a real Republican."
PLAYGROUND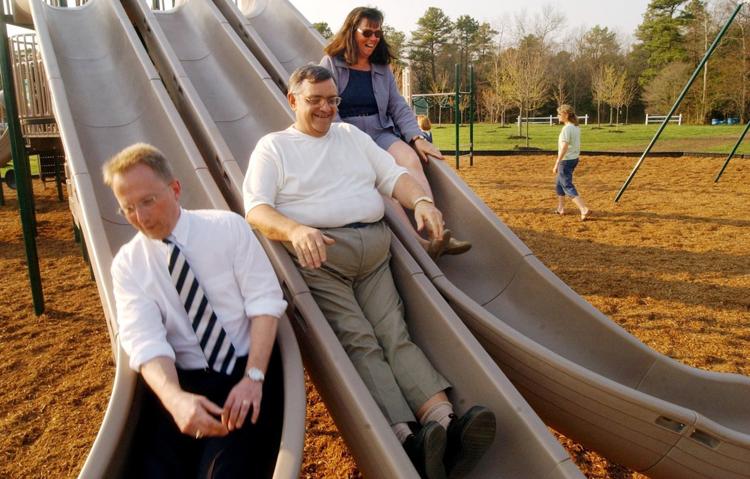 -- HIDE VERTICAL GALLERY ASSET TITLES --
PARTMAYOR_VAN_DREW.50948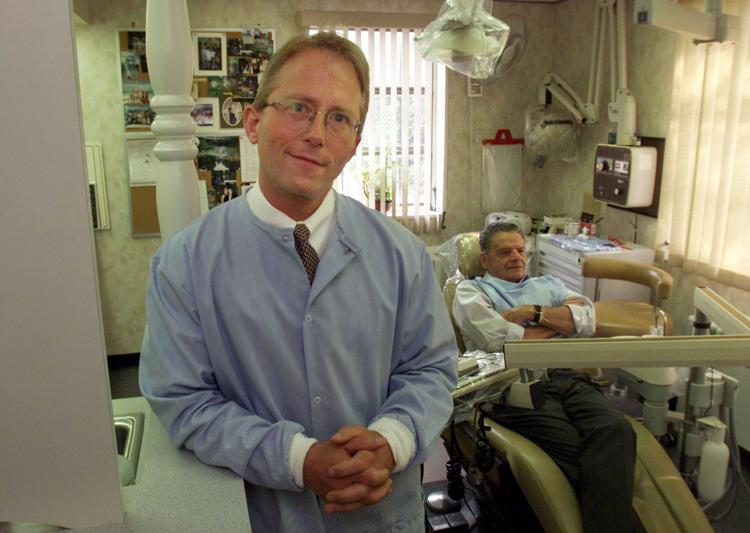 VANDREW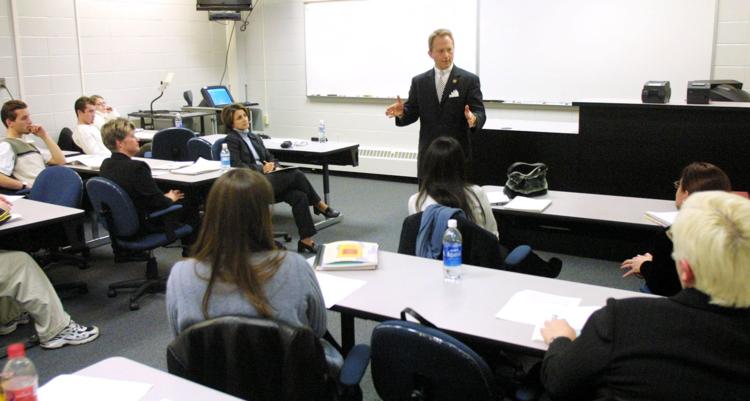 VANDREW.65161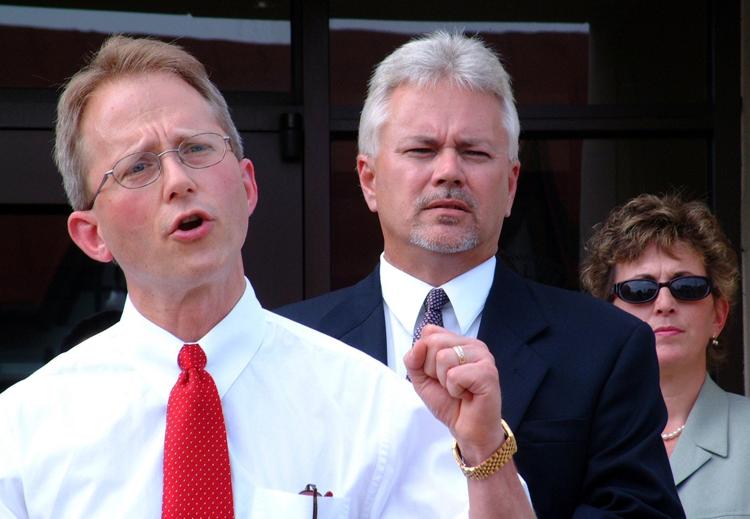 VANDREW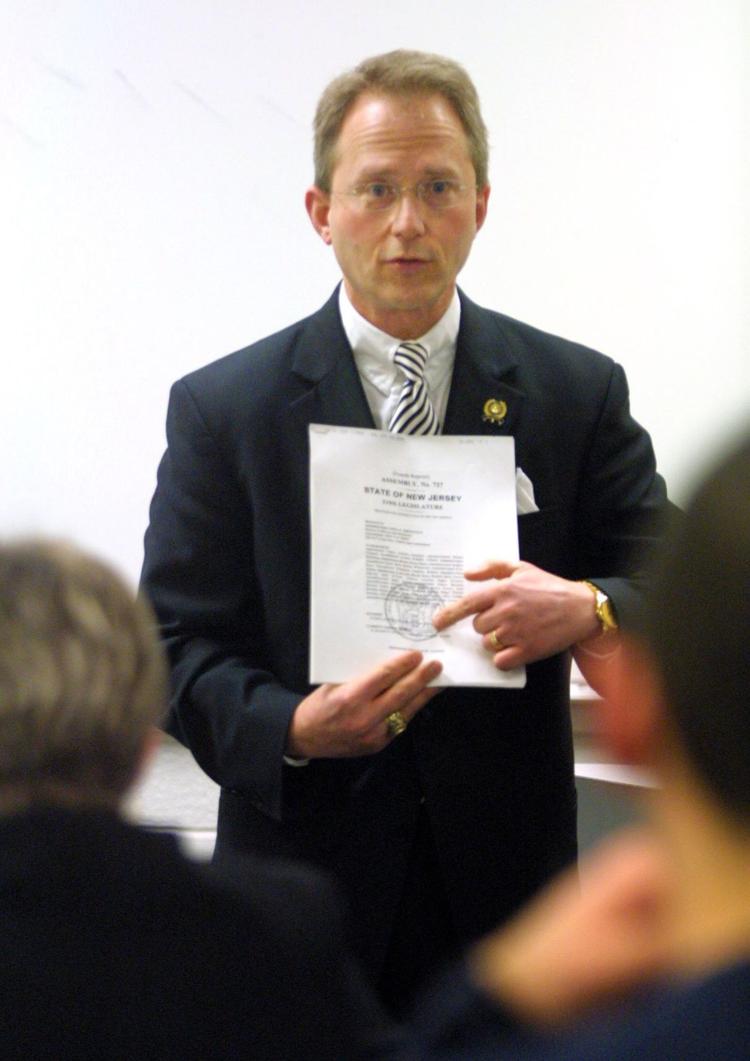 TWOPARTY.22000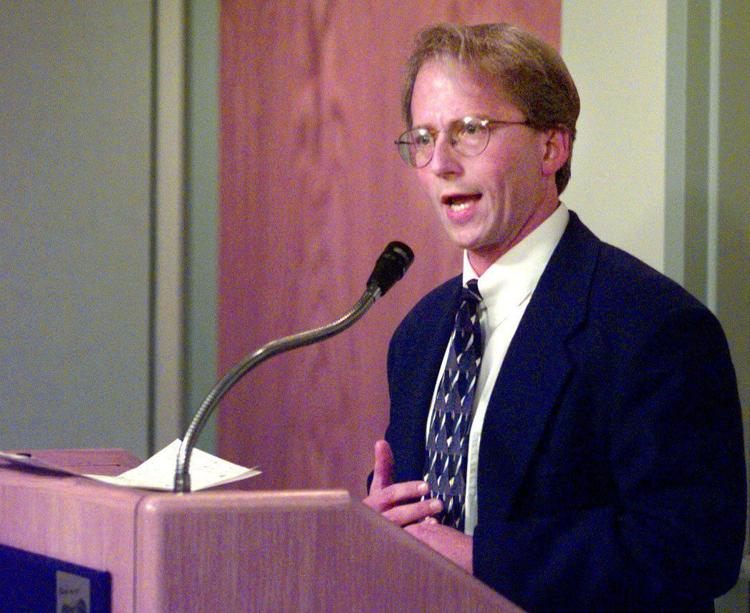 MV-PROTEST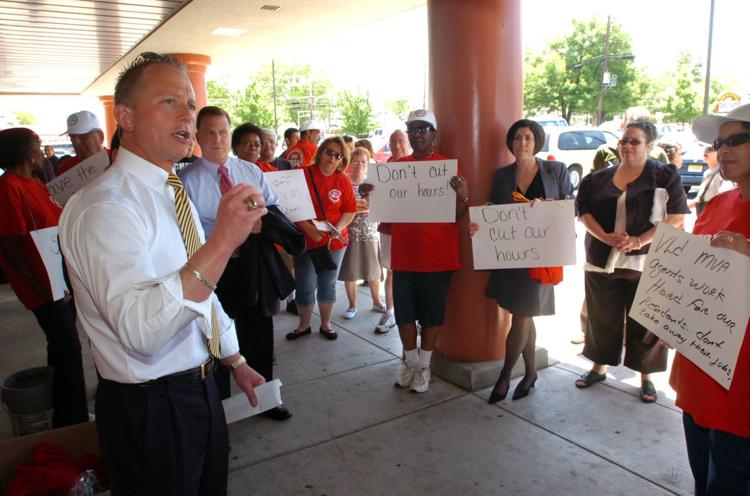 VANDREW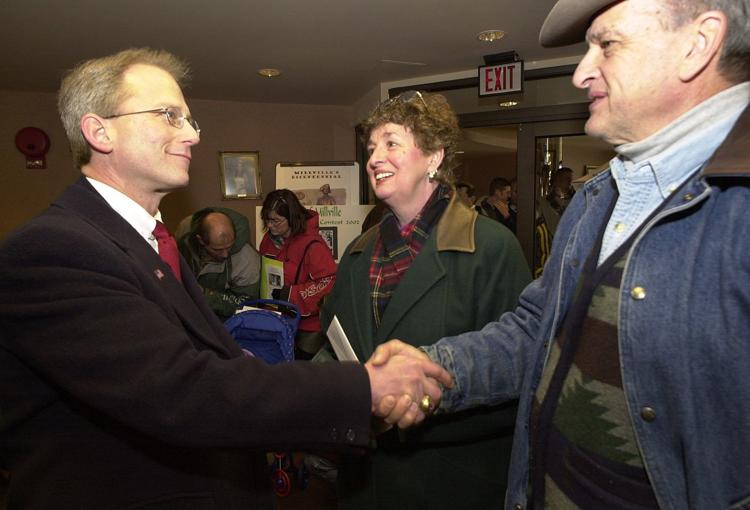 INAUGURAL.71713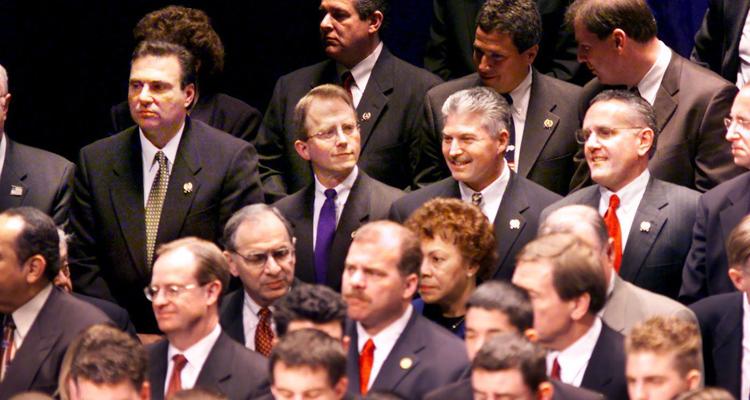 VANDREW.74938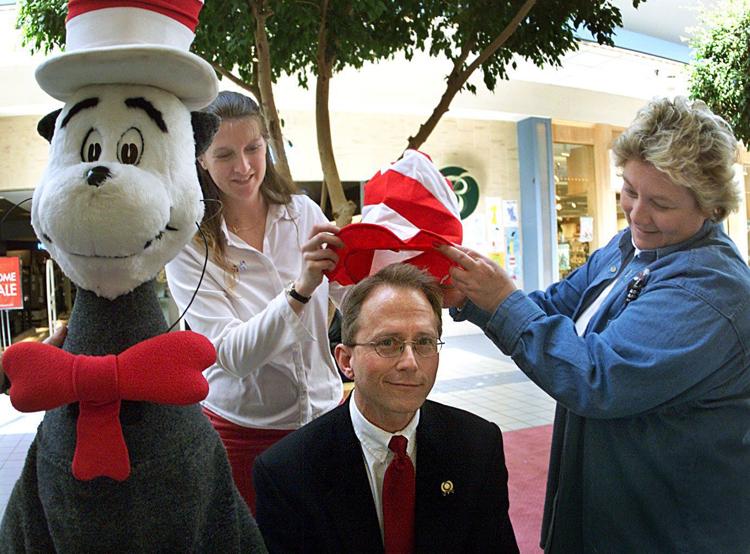 AIRPORT.81689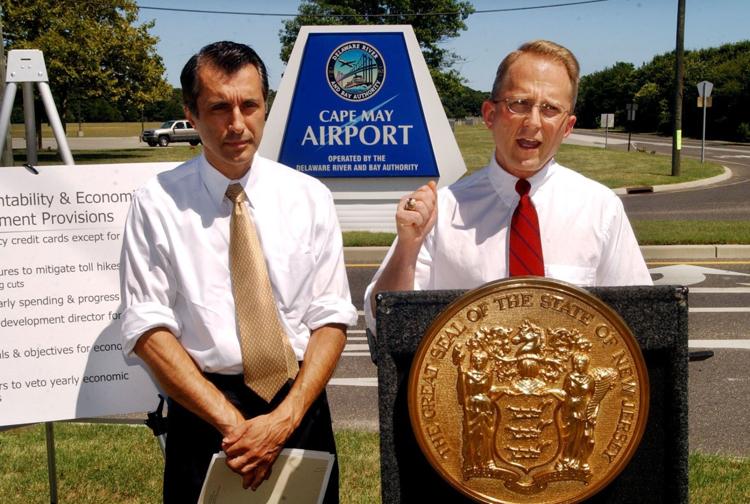 MARINA.76442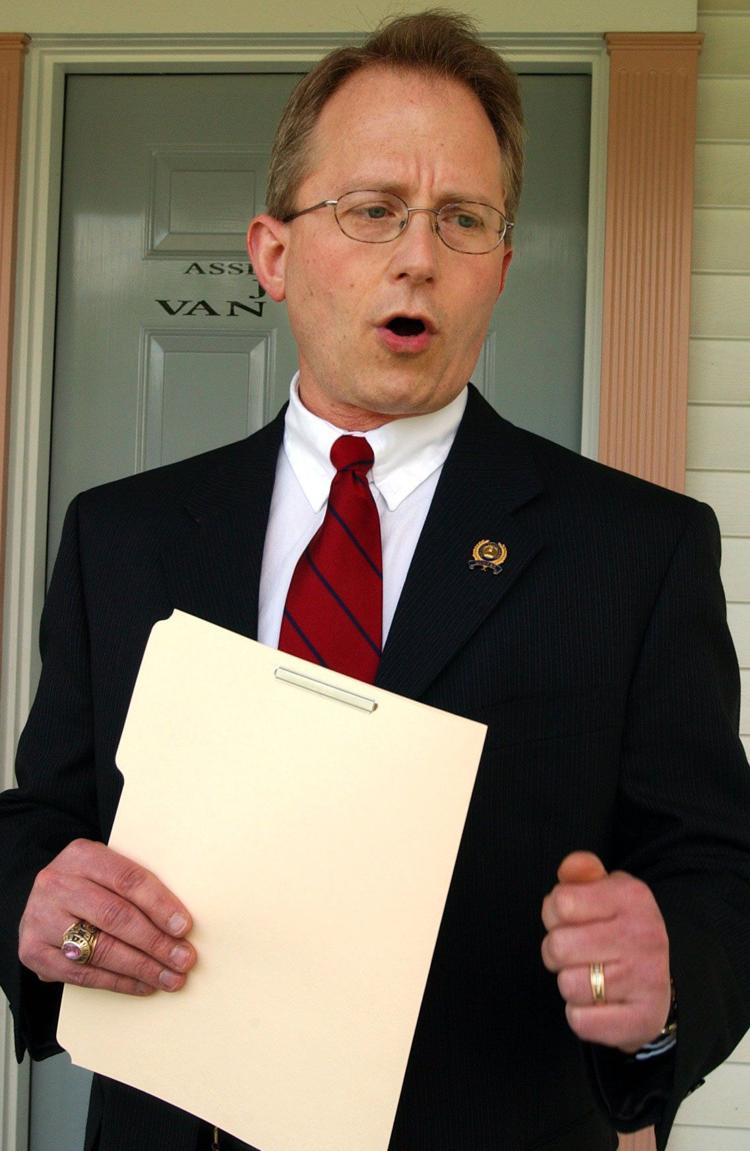 1STDISTRICT.68606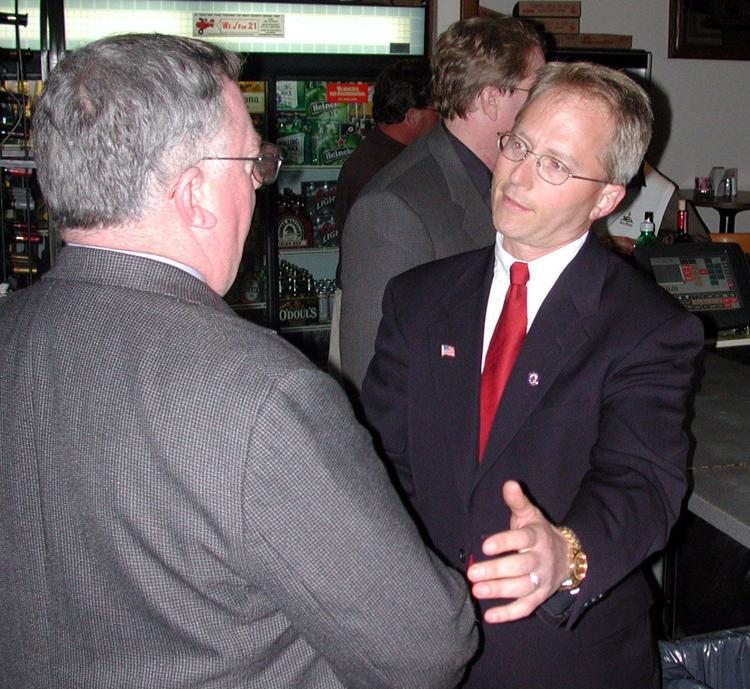 BABBOTT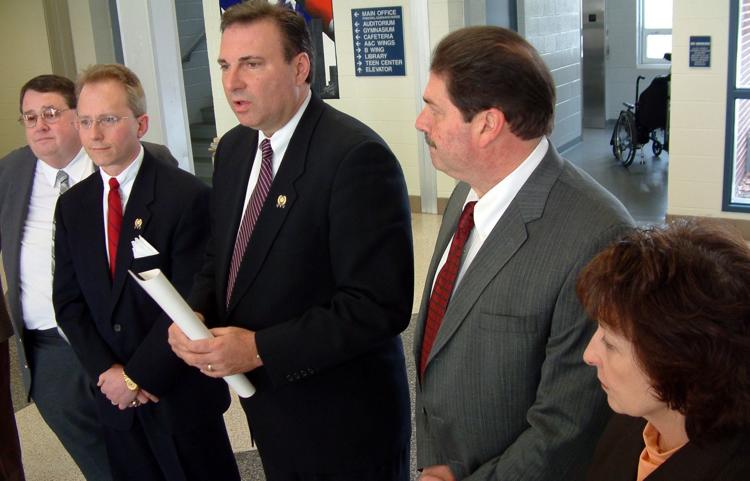 WWGRANTS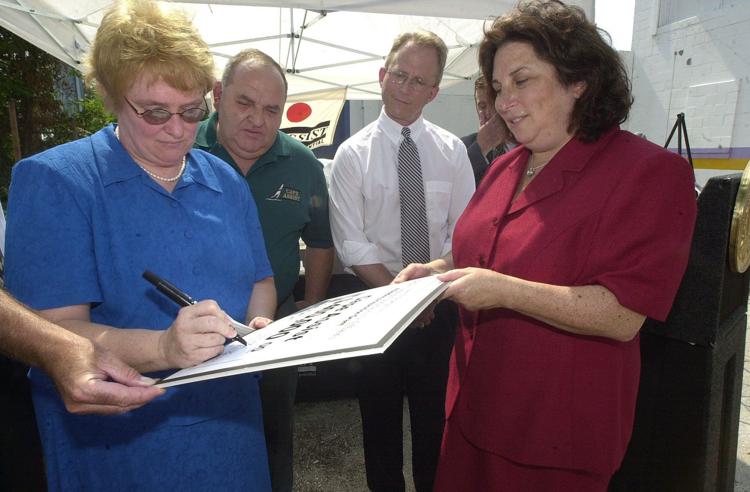 LEVOY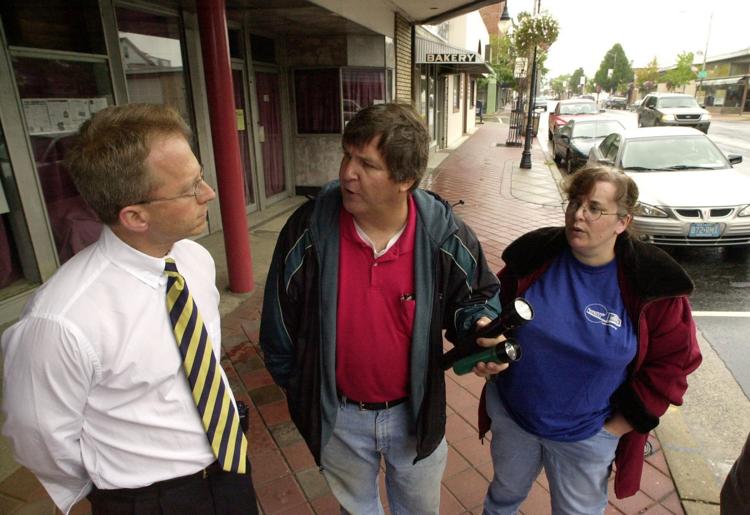 WWGRANTS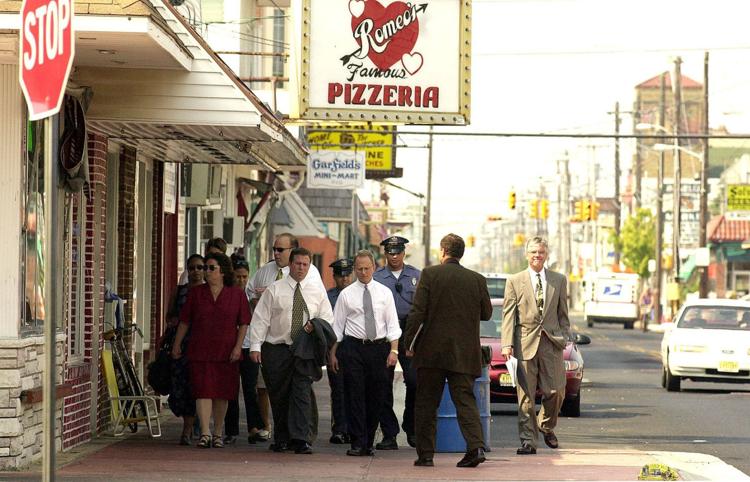 SUBWAYCARS.76454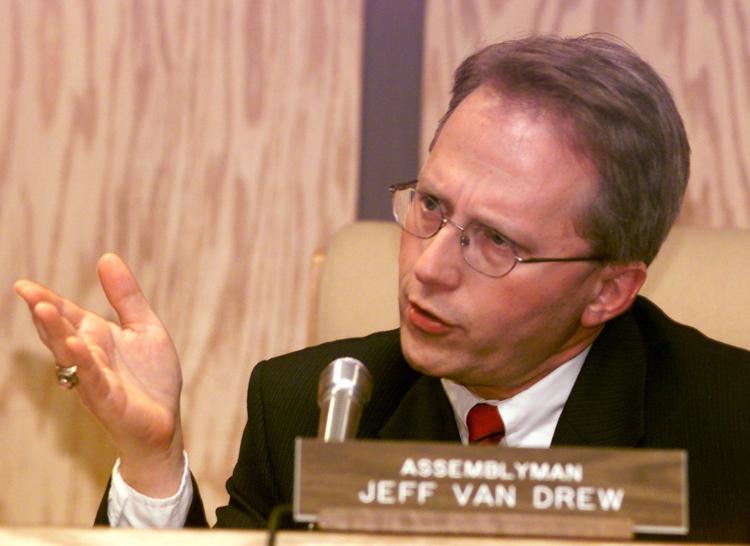 WWGRANTS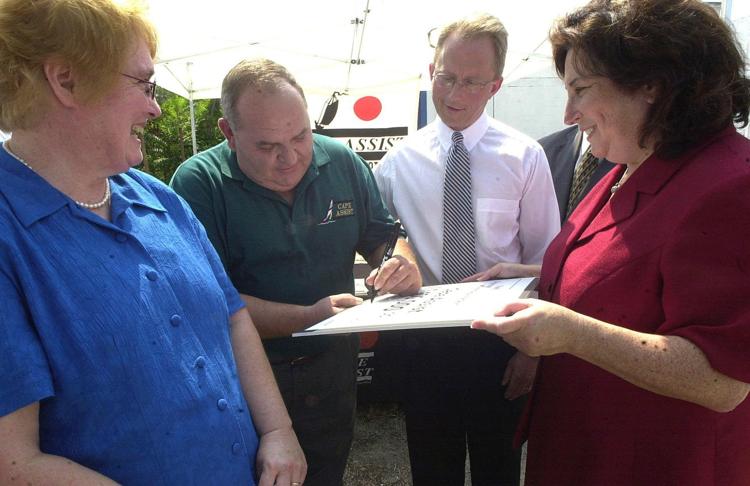 TAXPROTEST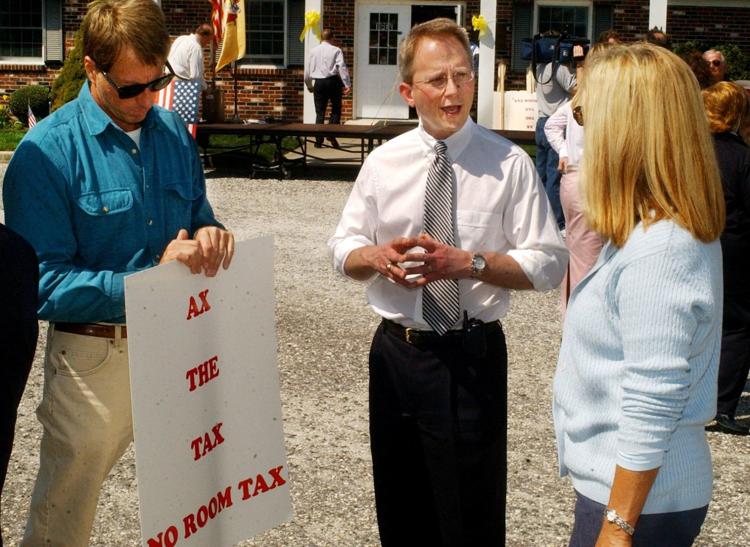 AIRPORT.81684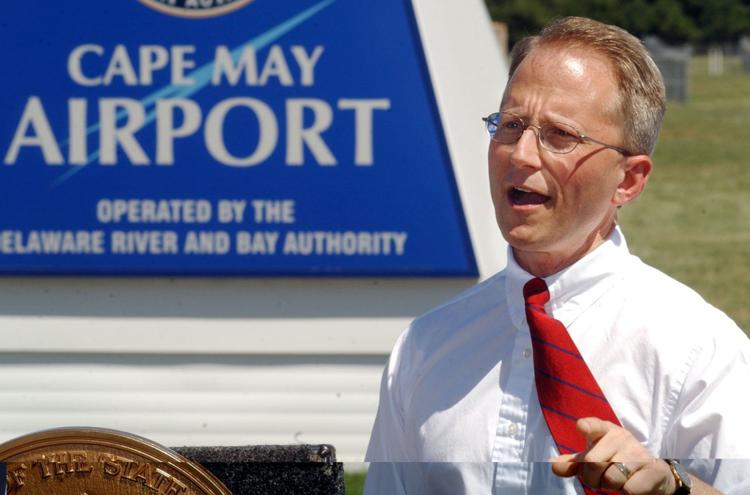 FARMS.82454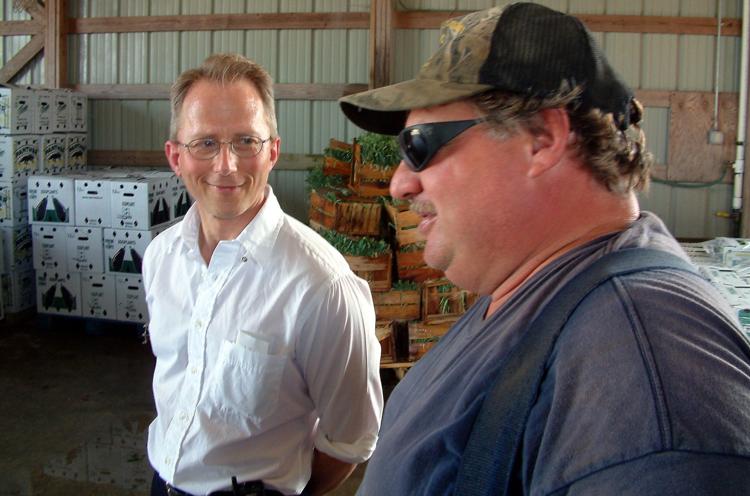 Fisheries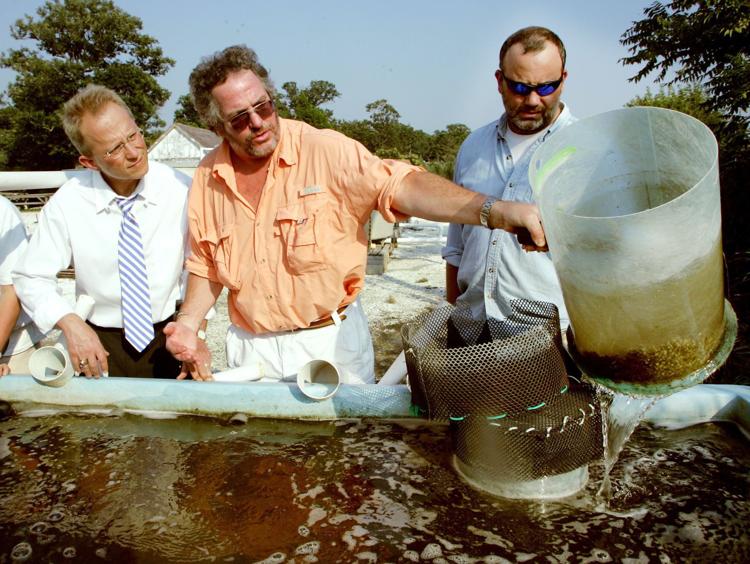 WELCOME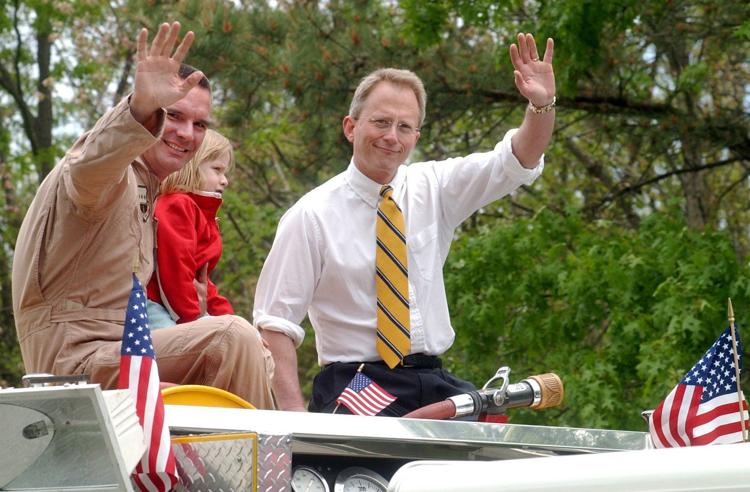 VANDREW.65164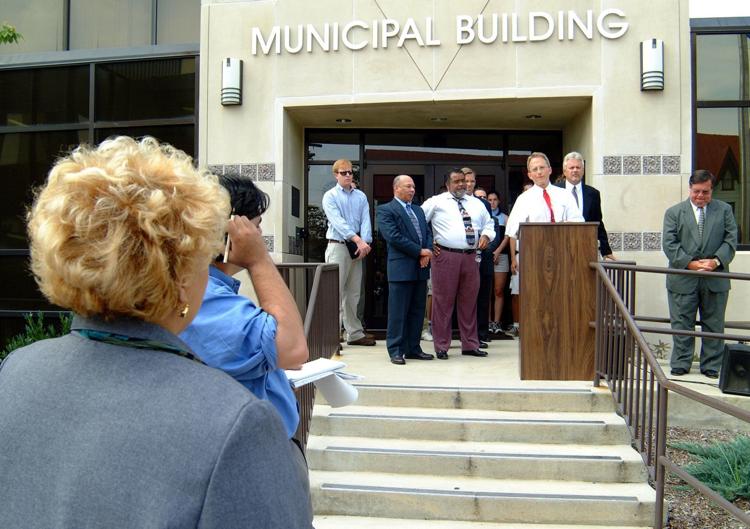 FREESWEAR.54159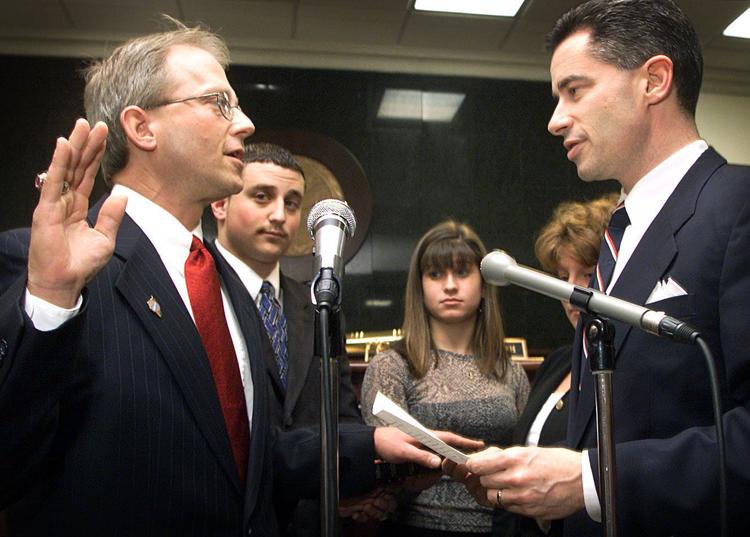 South Jersey Indian Association donated to Community FoodBank
121118_nws_repollet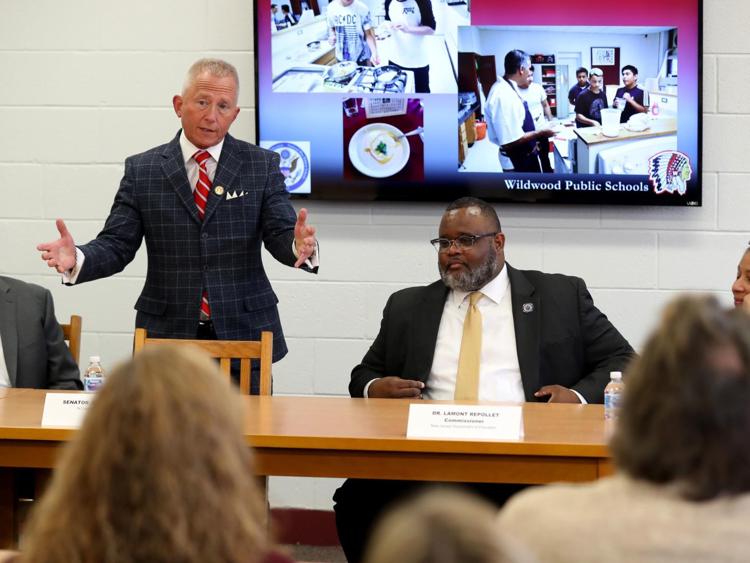 Democratic Party Election Night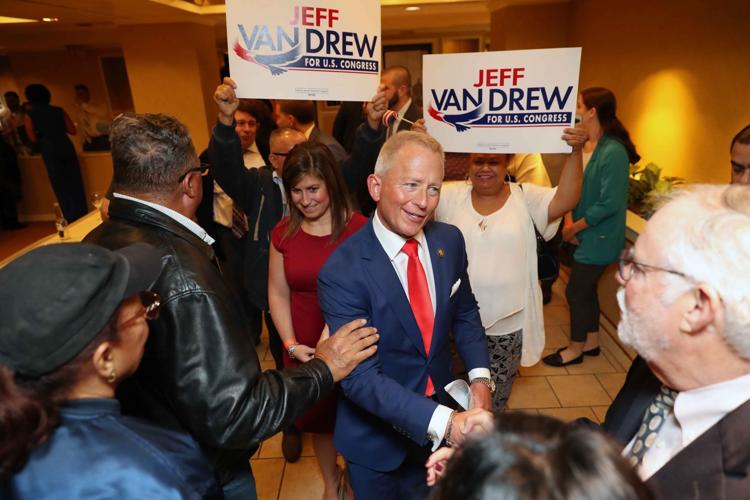 Trump Impeachment