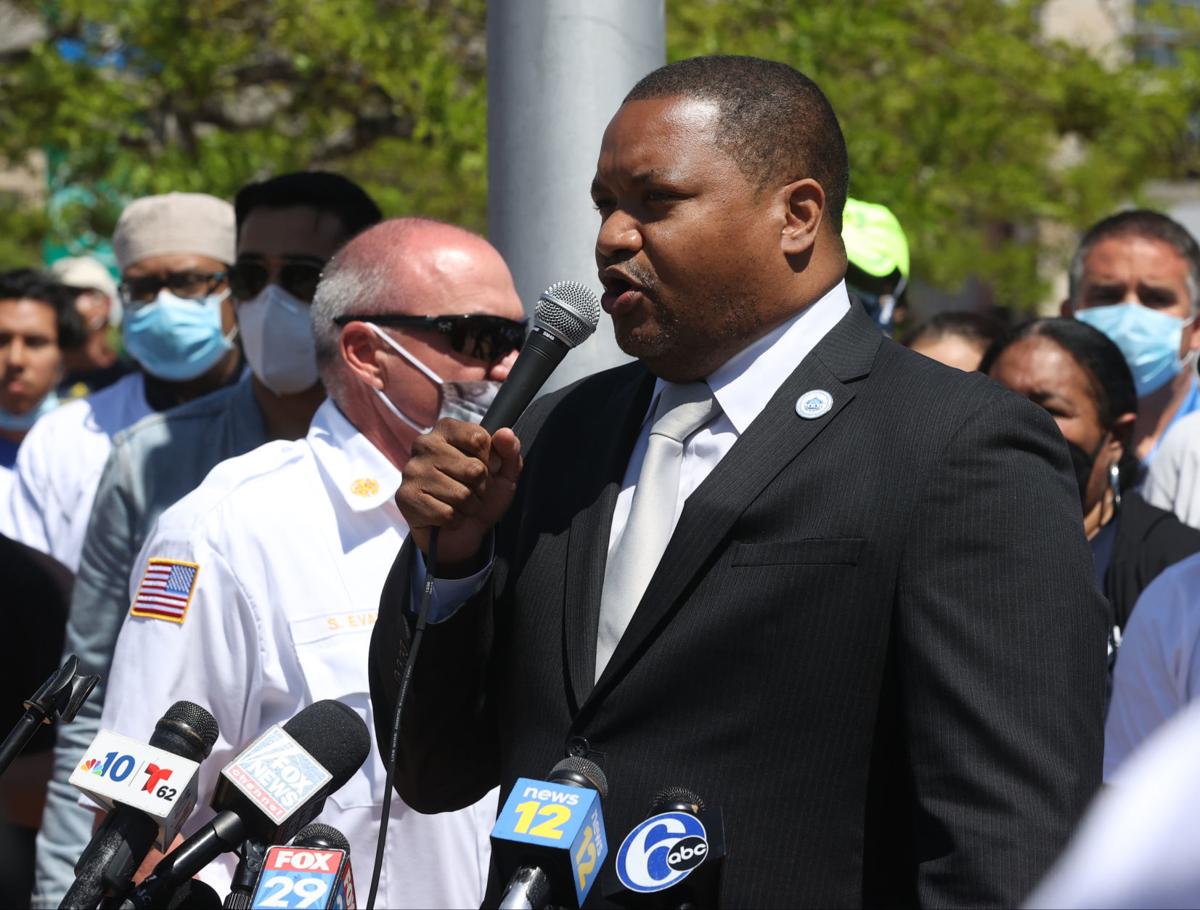 ATLANTIC CITY — Former Mayor Lorenzo Langford is throwing his support behind a one-time rival in the upcoming mayoral election.
Langford, who served as mayor of the city twice over a 12-year period, announced his endorsement of Mayor Marty Small Sr. on Monday.
Three candidates — Small, Pamela Thomas-Fields and James Whitehead — are vying for the Democratic nomination July 7. Langford said Small is the "better choice" from among the three candidates, who are each seeking to serve a one-year unexpired term.
ATLANTIC CITY — Vowing to be the voice of change for residents and businesses in a post-COVI…
"Over the years, Marty has been a tireless worker in this community for our youth," Langford said in a statement. "He has worked his way up the ladder having first served in other elected positions; on the school board and City Council. Unlike the other candidates, Marty has paid his dues and earned his stripes."
Langford served as mayor from 2002 to 2006 and again from late 2008 to 2014. He defeated Small in the 2009 Democratic primary.
Small expressed gratitude for Langford's support and said the former mayor's endorsement was "meaningful."
Following the resignation of Mayor Frank Gilliam Jr. on Oct. 3, Small — who was serving as council president — immediately filled the vacant seat. The Atlantic City Democratic Committee later nominated Small, Thomas-Fields and Chairwoman Gwendolyn Callaway-Lewis for City Council's consideration to serve as mayor until Dec. 31, 2020. The city's governing body unanimously voted in favor of Small.
ATLANTIC CITY — The municipal Democratic Committee wants the county committee to rescind its…
Earlier this year, the city Democratic Committee voted to endorse Thomas-Fields over Small for the remaining year left on Gilliam's vacated term. The Atlantic County Democratic Committee opted to award the party line to Small on the basis that he and his successor, 2nd Ward Councilwoman LaToya Dunston, were incumbents.
Republican Thomas Forkin is running unopposed for the GOP nomination and will face the winner of the Democratic primary in November.
This year's primary election will be entirely vote by mail due to the coronavirus pandemic. The deadline for voter registration is June 16.
Contact: 609-272-7222
Twitter @ACPressDanzis
Be the first to know
Get local news delivered to your inbox!