Republicans believe they have a good shot at unseating U.S. Rep. Jeff Van Drew, D-2nd, next year, after defeating Democratic state Senate and Assembly incumbents in the 1st Legislative District and almost defeating incumbents in the 2nd District.
"I think results in South Jersey were terrific from a Republican perspective," said David Richter, who moved this year to Avalon from Princeton, one of three Republicans who have announced their candidacies to challenge Van Drew. "Certainly Mike Testa and his team winning in LD1 ... is a very good sign for what's coming up in 2020."
But Van Drew said next year's election, with the U.S. president at the top of the ticket, will be a much different animal than the low-turnout Nov. 5 election, when state offices were at the top of the ticket. Many more independents will vote next year, he predicted. And they have tended to support the moderate Democrat in the past.
Editor's note: This story has been updated to clarify that the Republican candidates for Ass…
This year's election favored the Republicans in the 1st District, Van Drew said, since many independents stayed home. That left mainly the two parties' bases voting. Registered Republicans outnumber registered Democrats in the district, Van Drew said.
"As much as it's of course disappointing, it was not completely surprising," Van Drew said of the loss by state Sen. Bob Andrzejczak and Assemblymen Bruce Land and Matt Milam, all D-Cape May, Cumberland, Atlantic, who ran as Team Van Drew.
"Our closest elections have always been during those years" when the Assembly was at the top of the ticket, Van Drew said.
The winners were Vineland attorney Mike Testa, who will fill Van Drew's state Senate term given up when he became a congressman; Ocean City councilman Antwan McClellan, the first African American to represent the district; and Lower Township Mayor Erik Simonsen.
The Cook Political Report House Analysis puts Van Drew and Rep. Andy Kim, D-3rd, in the Democratic Toss Up column. That means their districts are held by Democrats, but either party has about an equal chance of winning.
Both are freshman Democrats elected in 2018 to replace Republicans, and history has shown incumbents are most vulnerable to losing the first time they run for re-election.
The odds are reflected in how the state races went this year.
New Jersey's 2nd Congressional District, in which Van Drew and his opponents will compete, includes all or most of the state's 1st, 2nd, 3rd, 5th, 8th and 9th legislative districts. In the Nov. 5 election, half went Republican for Assembly seats (1st, 8th and 9th) and half went Democratic (2nd, 3rd and 5th).
Ocean City Councilman Antwan McClellan will be the first African American to represent the s…
In Kim's 3rd Congressional District, results were similar. But overall the Republicans have more of an edge in the 3rd District, analysts say.
While they didn't win in the 2nd Legislative District, which covers much of Atlantic County, Republicans exceeded expectations there, Richter said. The team of former longtime Brigantine Mayor Phil Guenther and Atlantic County Freeholder John Risley won at the ballot box, but lost after mail-in ballots were counted.
"Atlantic County is certainly more purple than the rest of South Jersey," Richter said. Democrats outnumber Republicans there 53,185 to 37,330.
Van Drew does, however, worry the impeachment process against President Donald J. Trump could hurt him next year if it continues in Congress.
He was one of only two Democrats to vote against rules to proceed with impeachment, angering some of the Democratic base. He has said there should not be an impeachment so close to an election, when the people can decide. He has also said nothing he has seen so far about allegations against Trump rises to the level of impeachable offenses.
The 1st legislative district lived up to its reputation as a hard-fought battleground distri…
"The more that it goes on, the more vocal and the more enthusiastic and angered Republicans are going to be," Van Drew said. "The bottom line is this could really energize their base and push them into working even harder. There might be a backlash."
He predicted the House will vote to impeach and Trump will be exonerated in the Senate.
"We will have the same president, the same candidate, but the electorate will be even angrier," Van Drew said. "That's not what drove me to (vote against the impeachment process), but besides everything else, people may not get the result they think they are going to get."
The 1st Legislative District, where there is a tight Assembly race and the state's only stat…
A confluence of state and national issues worked against Democrats in the 1st Legislative District, said John Froonjian, interim executive director of the William J. Hughes Center for Public Policy at Stockton University.
The Democrats' vote on proceeding with the impeachment process came right before the Nov. 5 election, as did Democratic Gov. Phil Murphy's push to keep Cape May County from continuing its 287(g) agreement with U.S. Immigration and Customs Enforcement. Both actions were unpopular among 1st District Republicans, and energized them to vote.
Even though Van Drew, who entered Congress Jan. 1, voted no on impeachment, "he's still in the middle of a political maelstrom that was riling up the Republican base," Froonjian said.
It's difficult to tell whether Van Drew's no vote may have caused some Democrats to stay home Nov. 5, Froonjian said.
"But it clearly demonstrates the incumbents did not get their people out," he said. "When you have a really low voter turnout, anything can affect things easily."
Richter said Van Drew has a tough road ahead, with the Democratic base on one side pushing for impeachment and the overall conservative nature of South Jersey.
"Now he's got the liberal Democratic base furious with him, and they are going to do one of two things: Either put up a primary opponent, which is likely at this point. He could very well lose. Or they could stay home next November," Richter said. "Politics in general has been all about Trump."
PLAYGROUND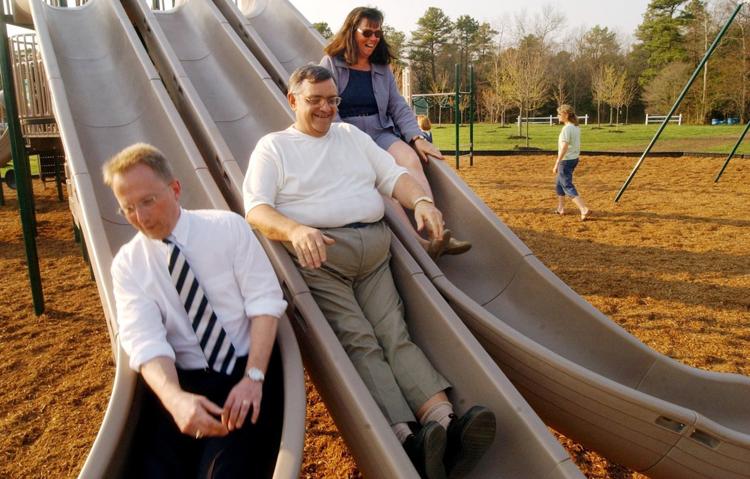 -- HIDE VERTICAL GALLERY ASSET TITLES --
PARTMAYOR_VAN_DREW.50948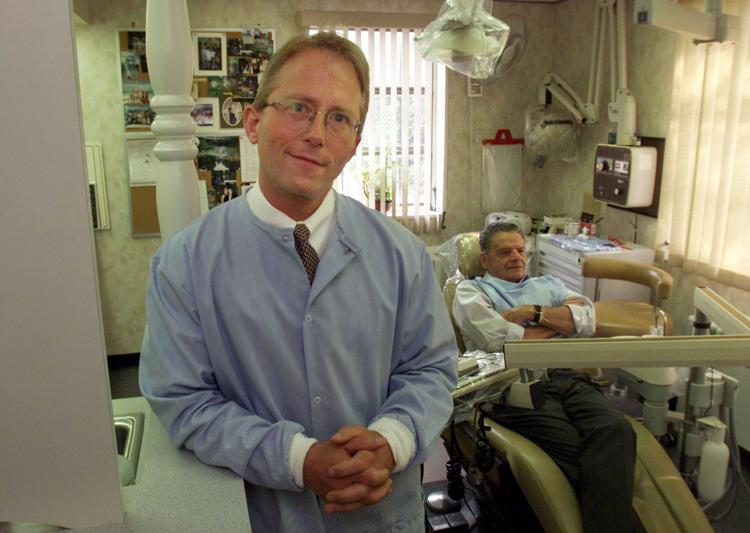 VANDREW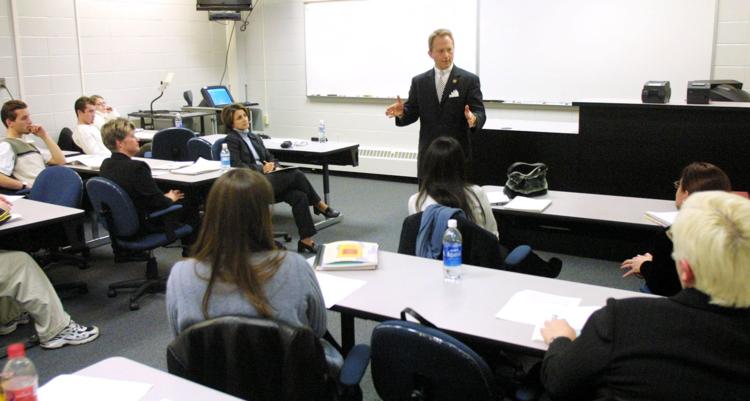 VANDREW.65161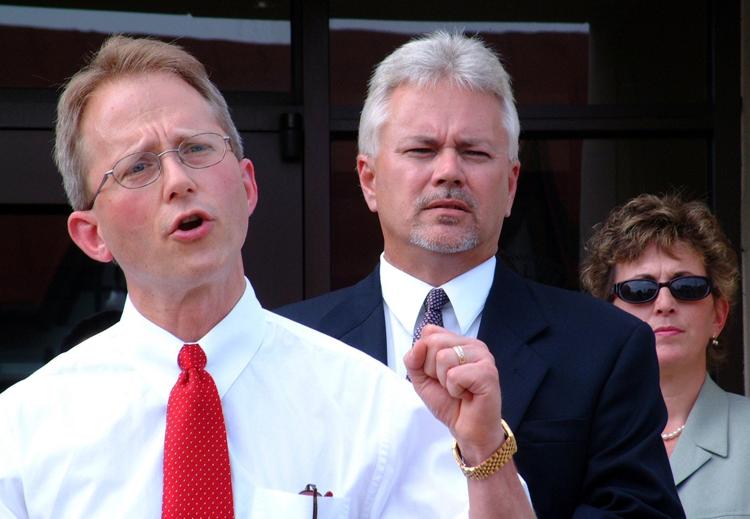 VANDREW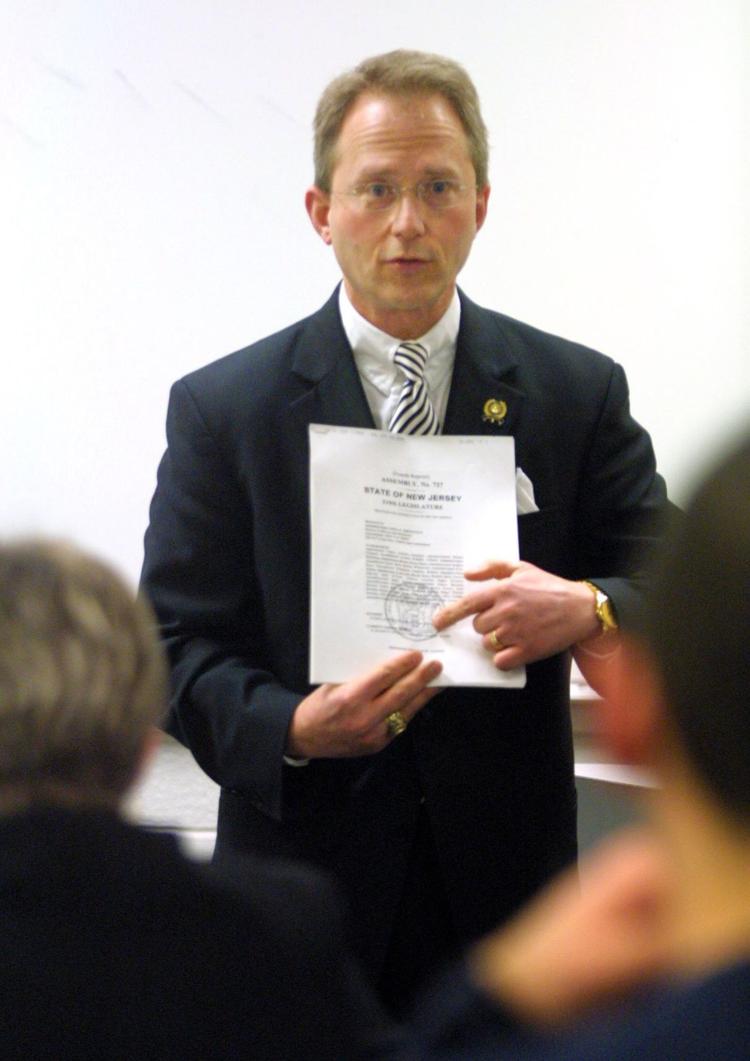 TWOPARTY.22000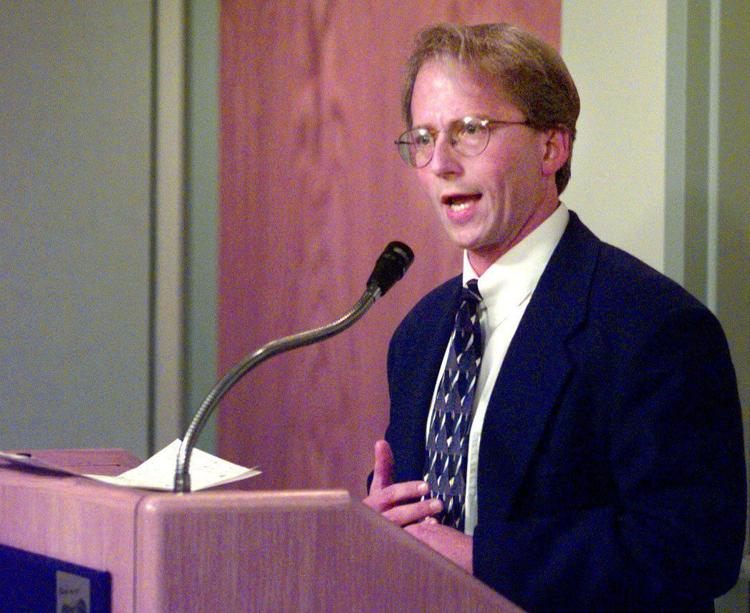 MV-PROTEST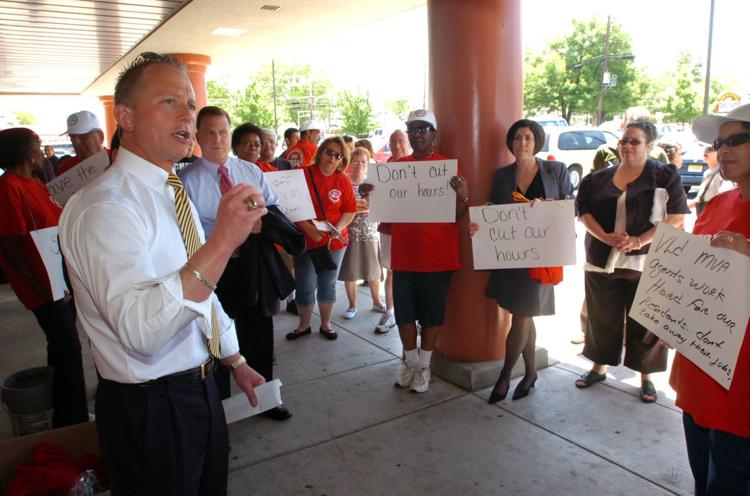 VANDREW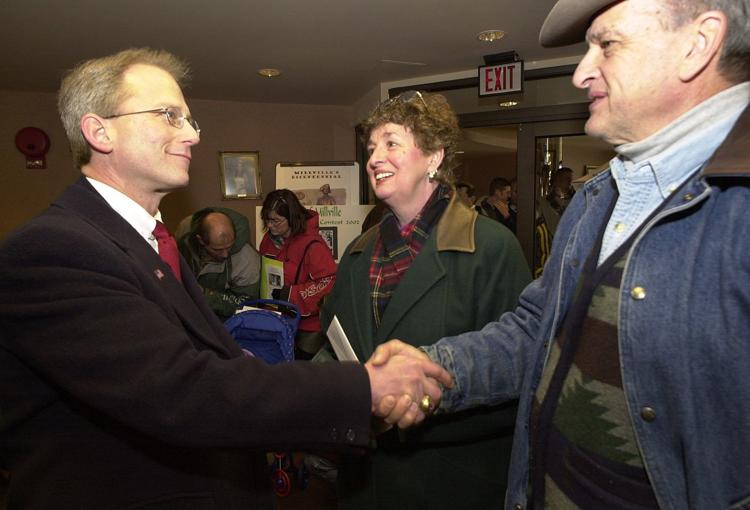 INAUGURAL.71713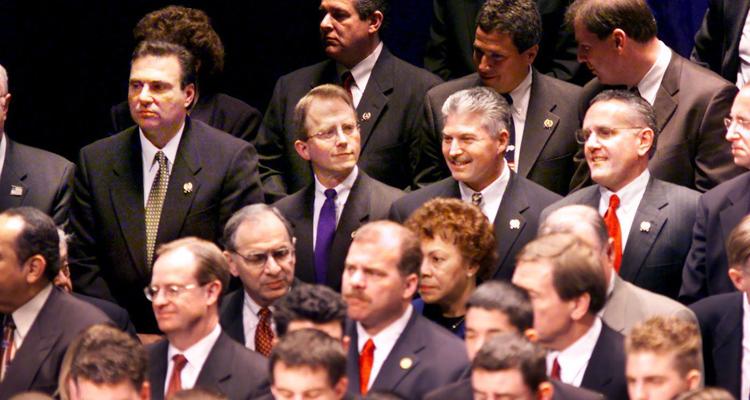 VANDREW.74938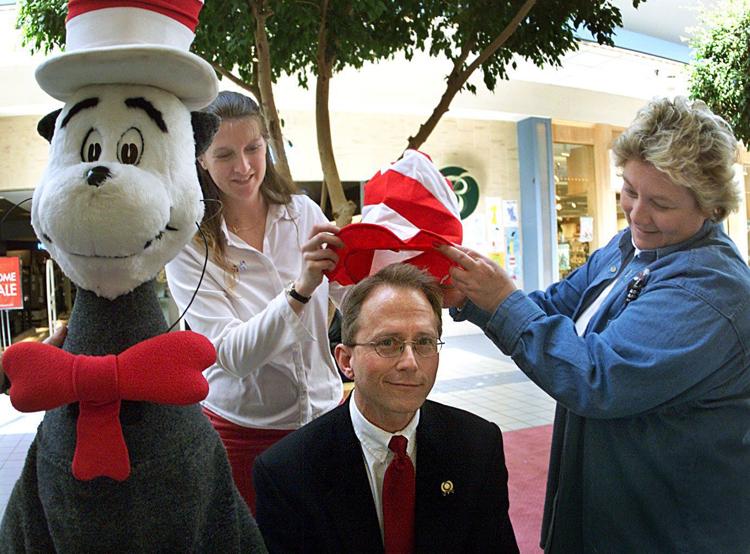 AIRPORT.81689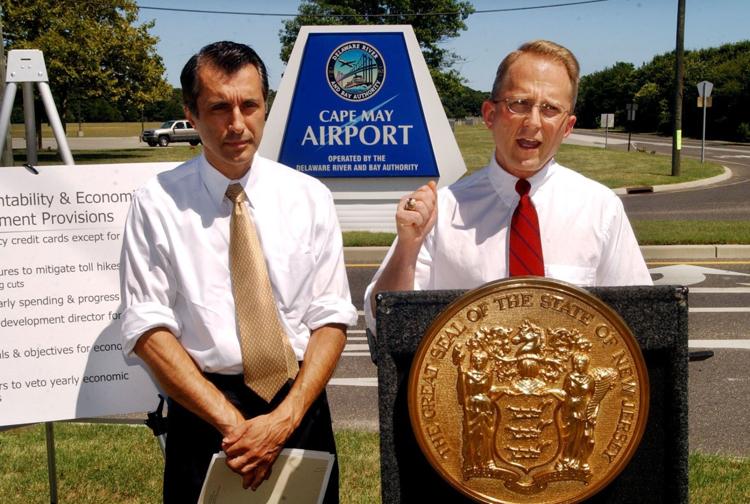 MARINA.76442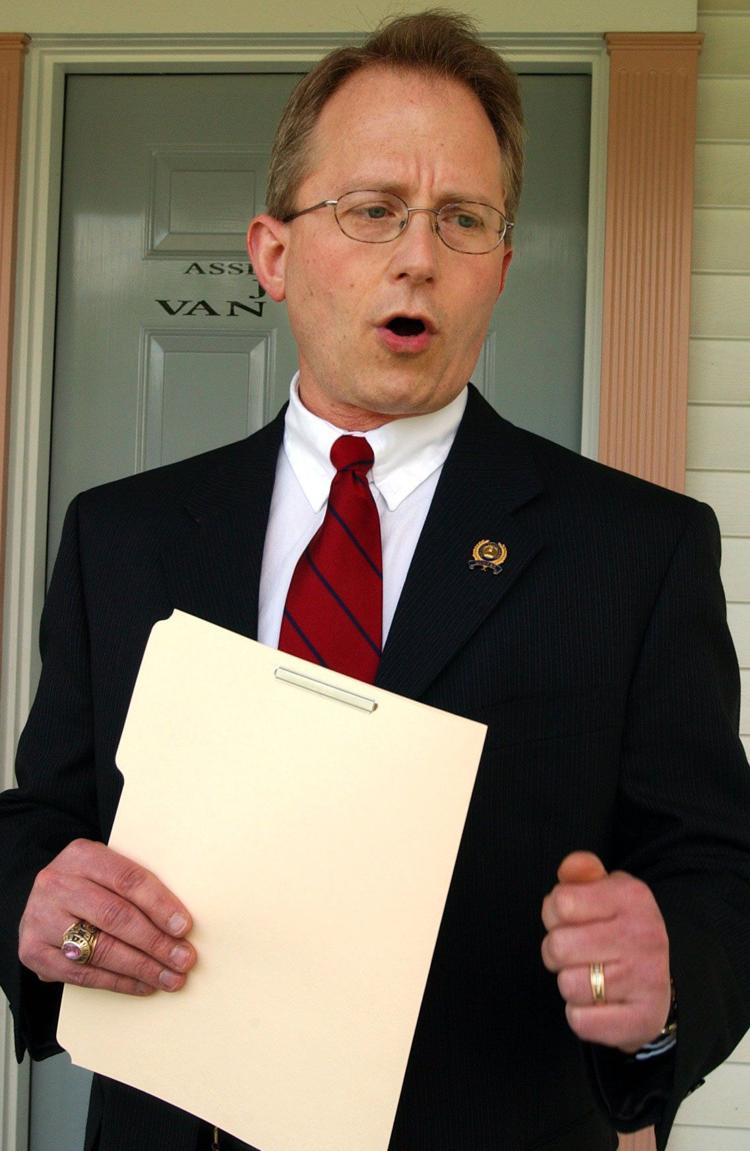 1STDISTRICT.68606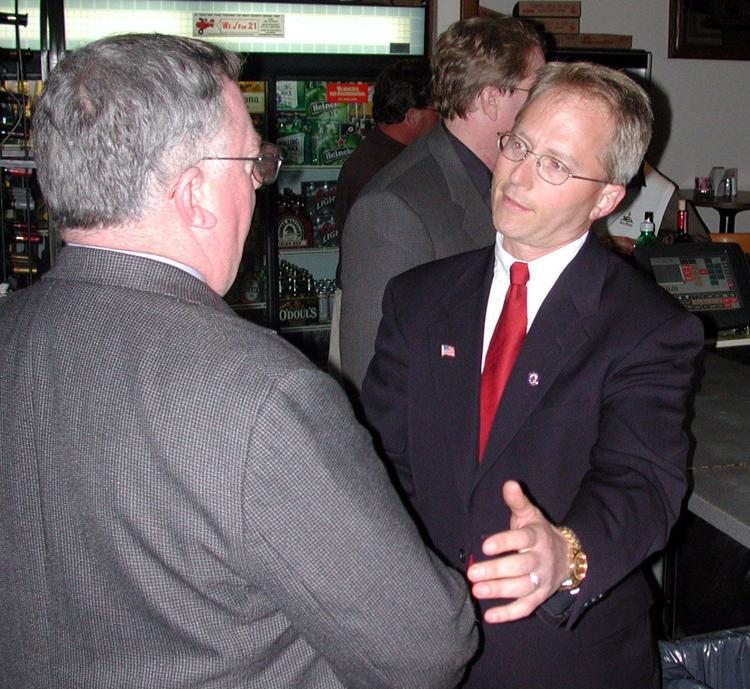 BABBOTT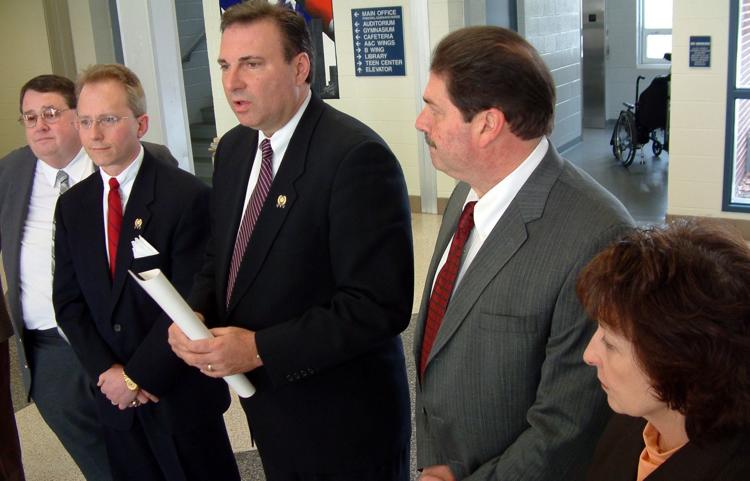 WWGRANTS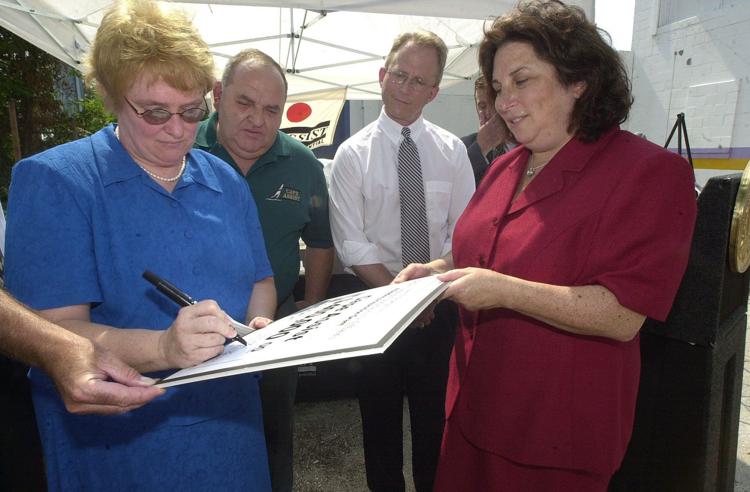 LEVOY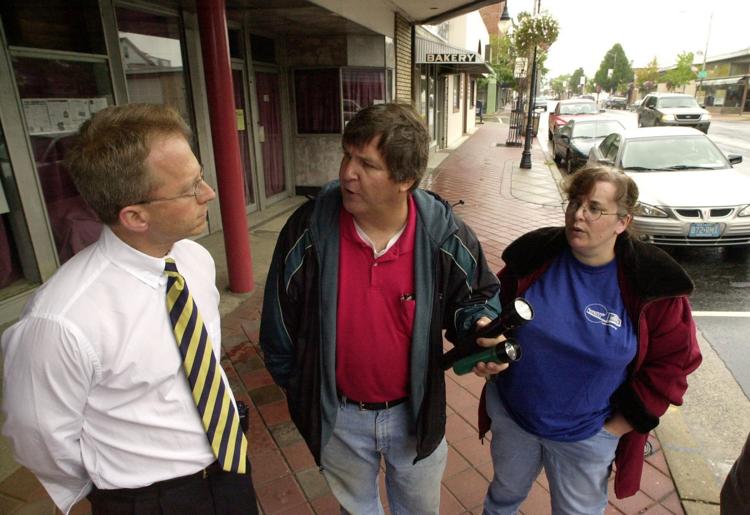 WWGRANTS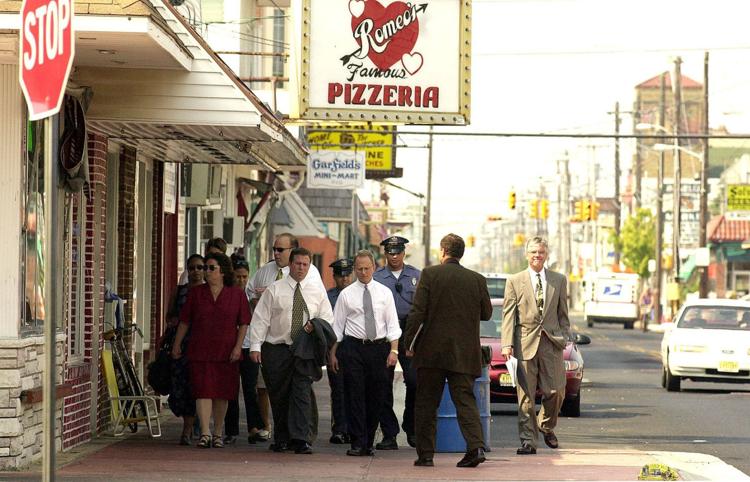 SUBWAYCARS.76454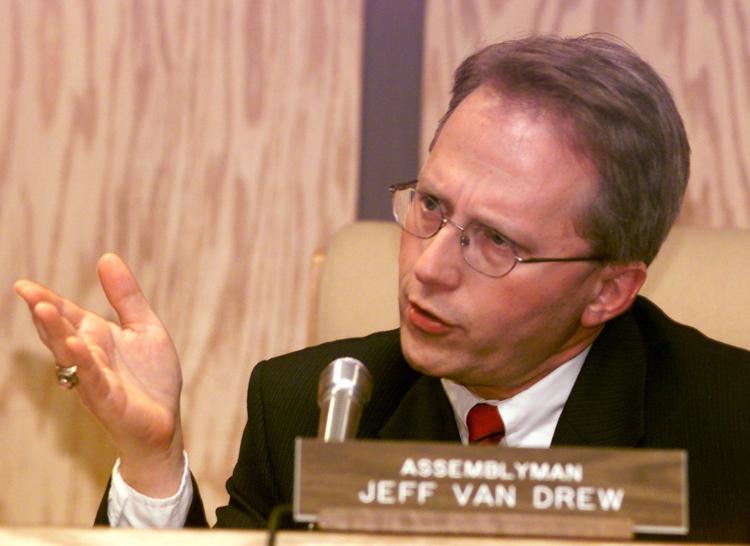 WWGRANTS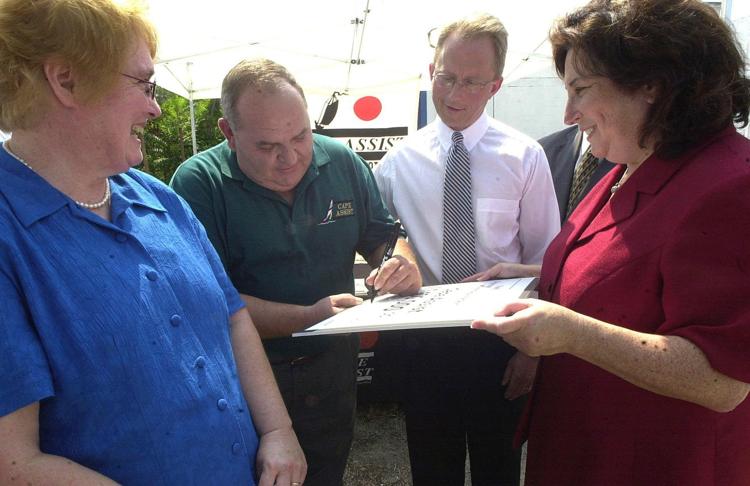 TAXPROTEST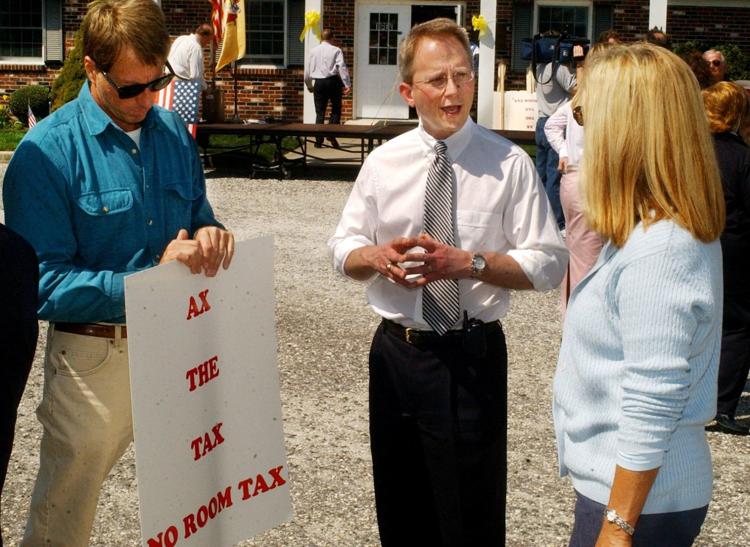 AIRPORT.81684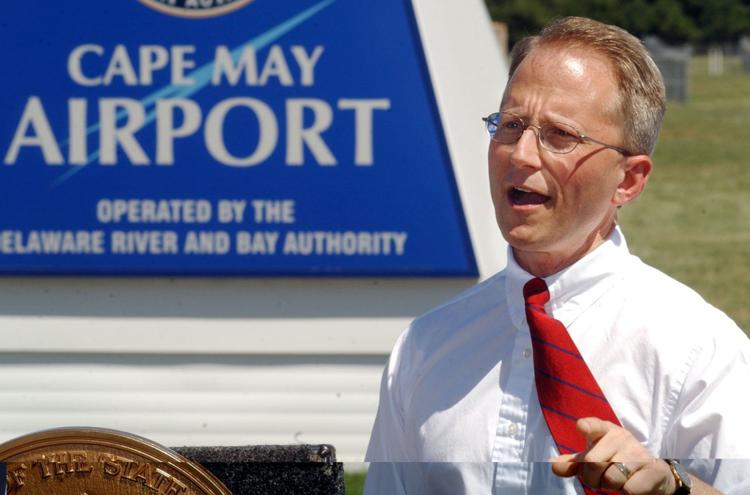 FARMS.82454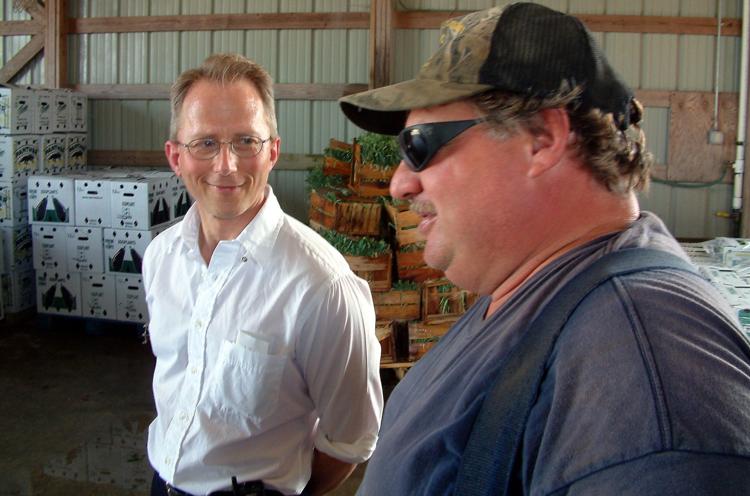 Fisheries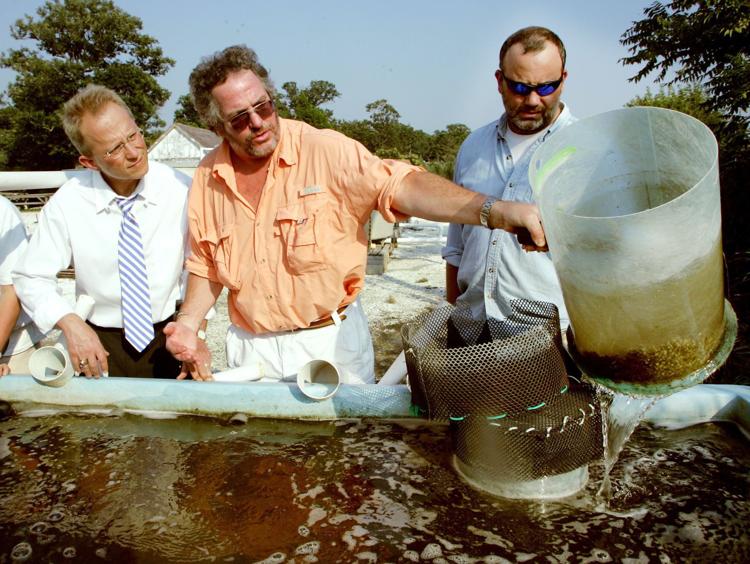 WELCOME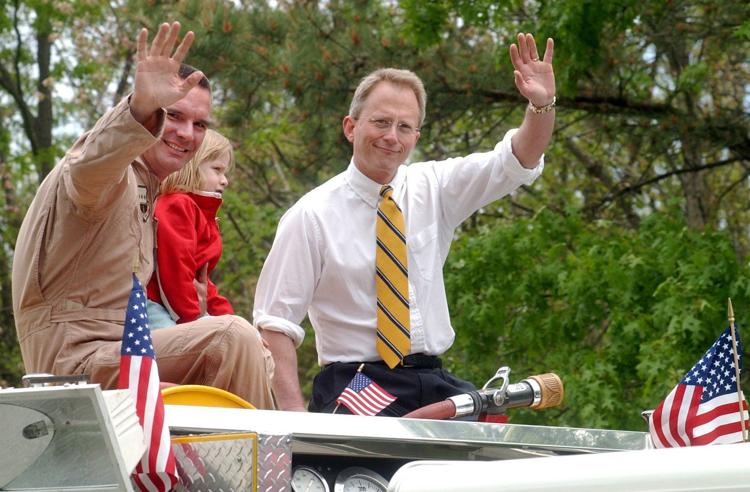 VANDREW.65164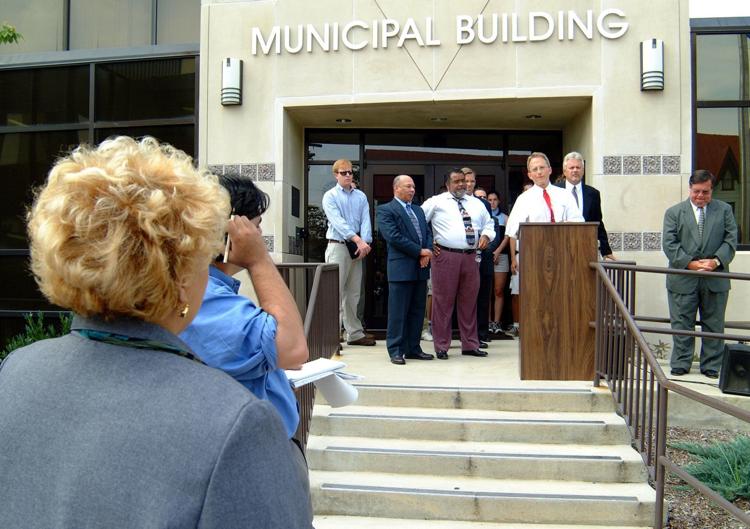 FREESWEAR.54159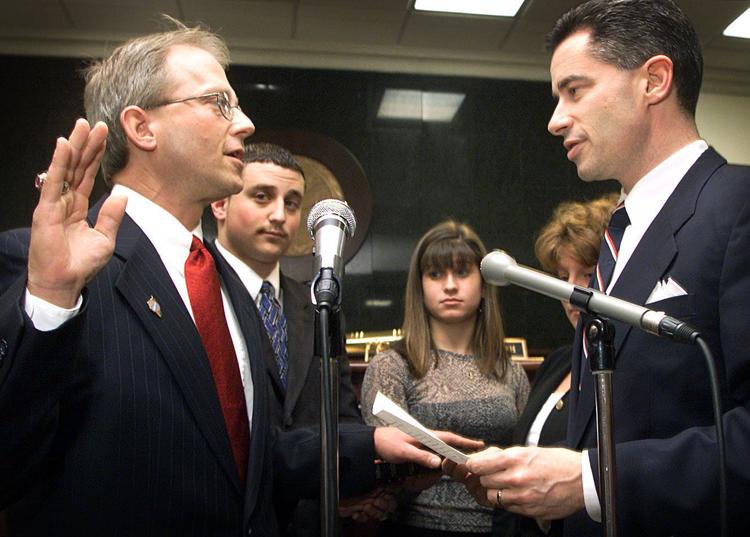 South Jersey Indian Association donated to Community FoodBank
121118_nws_repollet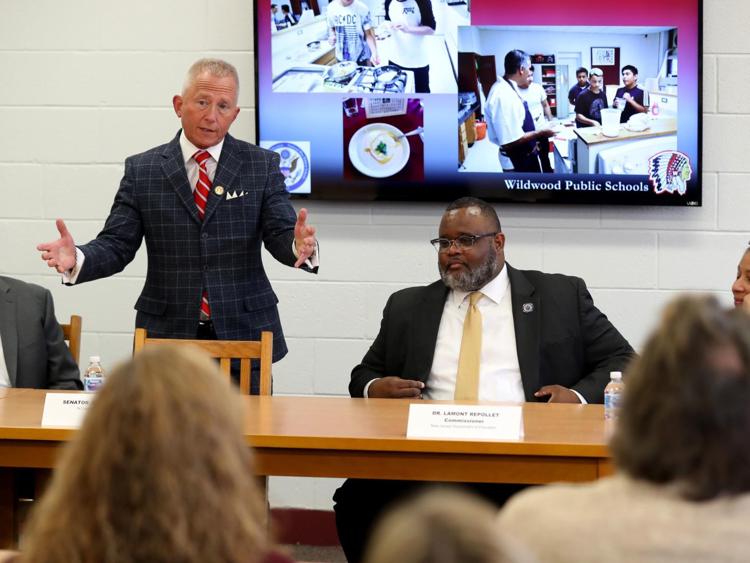 Democratic Party Election Night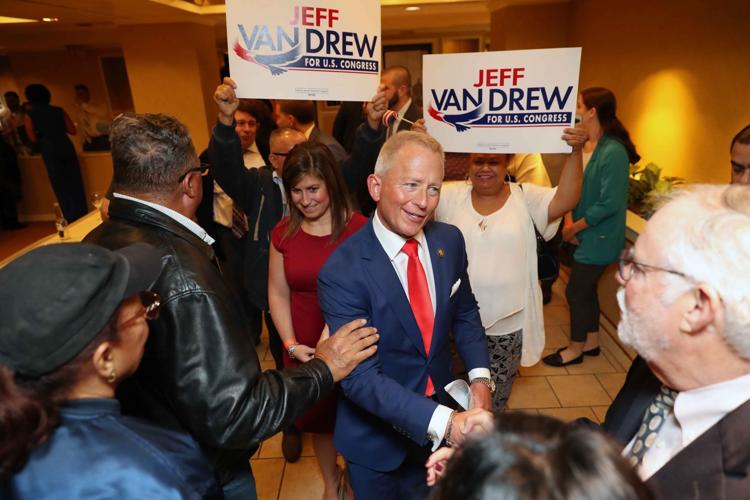 Trump Impeachment