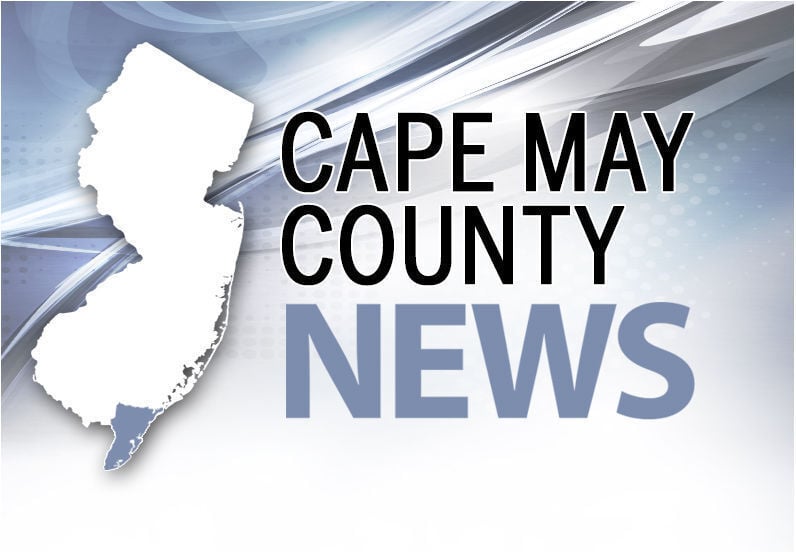 CAPE MAY COURT HOUSE — A battle of mayors is shaping up in Middle Township, as former West Cape May Mayor Bob Jackson challenges incumbent Middle Township Mayor Tim Donohue.
In fact, in Upper, Middle and Lower townships, Republican incumbents face Democratic challengers in this hotly contested election year.
Republican Curtis Corson, a longtime member of the Upper Township Committee, faces a challenge from John Amenhauser, while in Lower Township, Christopher South is running against Republican incumbent Mayor Frank Sippel, and resident Chris Marlowe has the Democratic nomination to challenge incumbent Township Councilman David Perry.
In each township, the municipal government is entirely Republican, a fact the Democratic challengers hope to change this year. Lower Township Council and Upper Township Committee have been GOP strongholds for years, while Middle Township had a Democratic majority far more recently.
Donohue helped change that. His election in 2012, when he joined Dan Lockwood on the three-person body, tipped the balance to the GOP after decades of Democratic majorities. That balance changed back briefly. Last year, with the election of James Norris over former Mayor Michael Clark, the board was entirely Republican for the first time in memory.
CAPE MAY — While the nation closely watches the race for president, in Cape May, the Novembe…
This year, Donohue is after a fourth term on committee, and the chance to keep it entirely Republican.
"The world has changed a lot in the last few months since I announced I was going to run again," Donohue said. "In the short term, we hope to make sure that everything is stable financially in the township. There are a lot of unanswered questions when it comes to the governor's budget."
His challenger, Jackson, grew up in West Cape May, where he served as mayor from 2001 to 2005.
Jackson cited his experience in West Cape May as part of his reason for running for office this year.
"I've just been so dismayed by what I've seen since leaving office. I believe I can do this, the way I did it then; with integrity, following the law. You don't get advantage because you know Bob Jackson," he said.
Efforts to legalize marijuana in New Jersey are in the air.
Jackson has run unsuccessfully for county freeholder, and formerly served on the state Pinelands Commission. He said he wants to address homelessness in Middle Township and ensure that various communities in the township are represented in local government.
Donohue cited the impact of COVID-19 and the economic downturn that came with it.
"The important thing is that we were in good financial shape and had built a strong ship before this storm. That's given us the ability to weather the storm," he said. Donohue praised township employees' ability to continue to deliver municipal services.
"At the same time, you have to have the ability to walk and chew gum, right? We want to make sure that some projects that we have on the drawing board continue to move forward," he said, citing the final phase of a township-spanning bike path that could see work start this fall, the opening of a renovated park in Rio Grande, and road and drainage projects.
"We all sort of circled the wagons for a while, and we did a good job in that, but now we're moving forward into a different world, I guess," he said.
CAPE MAY COURT HOUSE — The new Whitesboro Post Office was officially welcomed Saturday with …
The coronavirus is having a big impact on the campaign, especially for races that depend on personal connections, in which door-to-door campaigning and storefront conversations play an important part.
"The person-to-person, kissing babies stuff is definitely out the window for this year," Donohue said. Instead of knocking on doors, he plans to distribute literature with contact information.
It is a method Sippel in Lower Township will also employ.
"We're campaigning. We're having no contact, but a lot of advertisements," Sippel said. He is an Army veteran, including service during Operation Desert Storm, retiring as a sergeant major in 2015. He recently stepped down as an undersheriff in the county Sheriff's Office.
South, his challenger, suggests one-party rule is a problem for Cape May County and argues it is time for new approaches in local government.
"I'm running because otherwise, voters would not have any choice on the ballot," South said.
A new state law allows Boards of Election to start counting vote-by-mail ballots 10 days bef…
This year, voting will primarily be done by mail, with ballots expected to be out to registered voters by Oct. 10, another novelty in a strange election year.
Democrats expect an exceptionally high voter turnout this year, driven by a contentious presidential race. More locally, U.S. Rep. Jeff Van Drew, whose defection to the Republicans last year made national headlines and helped land him a spot at the Republican National Convention, faces a challenge from Democrat Amy Kennedy.
"We just have to encourage people to vote all the way down the ballot and not miss the local races," said Amenhauser, the Democrat running in Upper.
Brendan Sciarra, Cape May County's Democratic leader, said offering a slate of candidates is part of building a party in the county, where registered Republicans outnumber Democrats. He also is fighting for a seat on an all-GOP body, joining attorney Liz Casey to challenge Freeholders Will Morey and Jeffrey Pierson.
But several seats remain unchallenged, including the reelection campaigns of Sheriff Robert Nolan and County Clerk Rita Fulginiti. In Lower, Kevin Coombs has no opposition to keep his seat on council, to fill out the remaining two years of the term. Coombs was appointed to the 2nd Ward seat when David Perry was named deputy mayor, after Sippel was appointed mayor this year. Sippel stepped up to the post when former Mayor Erik Simonsen resigned after being elected to the state Assembly in 2019.
Linwood's Hirsh Singh, a Republican candidate for the U.S. Senate in the July 7 primary elec…
In North Wildwood, Stone Harbor and in Woodbine, Republicans face no opposition on the ballot this year, with no petition filed by Democrats for seven seats, including for mayor in Stone Harbor, where Judith Davies-Dunhour has a clear path to reelection.
There also is a race in Cape May, which holds nonpartisan elections. Councilman Zack Mullock is challenging Mayor Clarence Lear, with a race for a council seat as well.