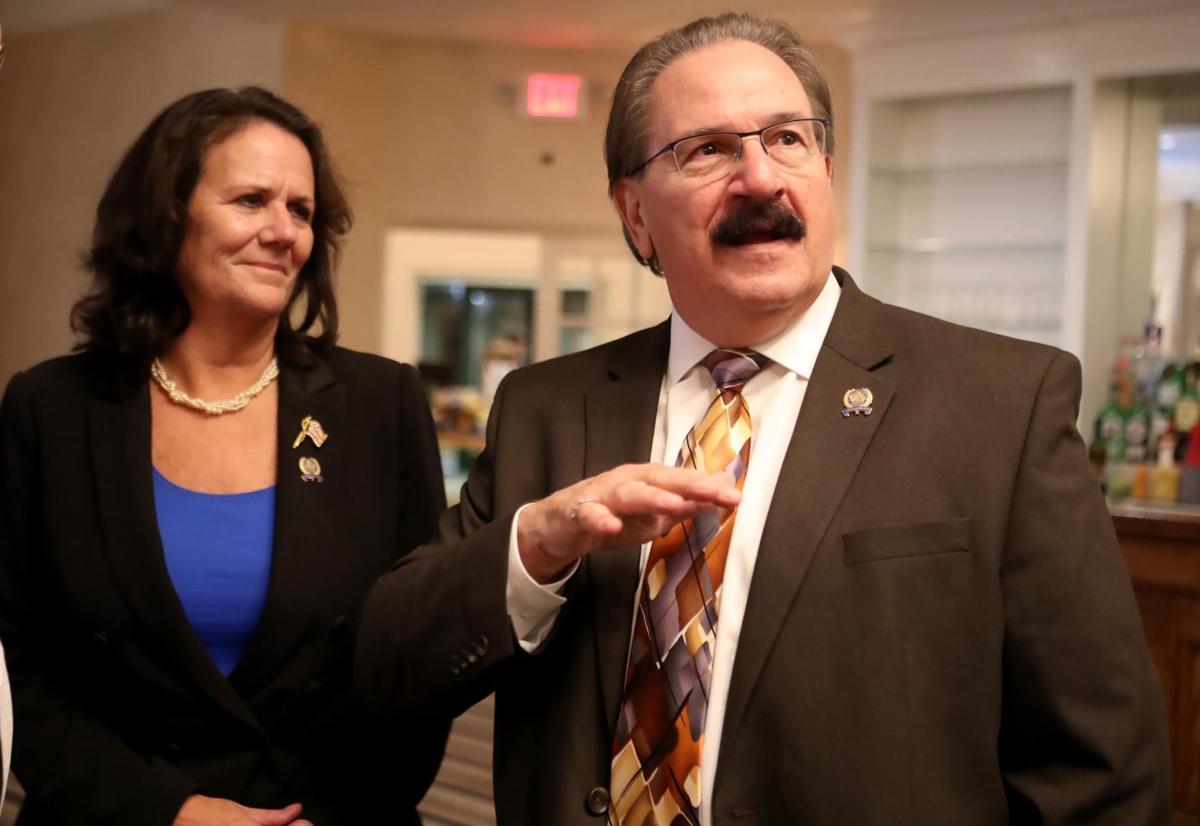 Atlantic County Freeholder Chairman Frank Formica resigned from the board Friday, effective immediately, citing concerns about work conflicts in his new job for a consulting firm.
"We've been meeting with some good success," Formica, a Republican whose seat is up for re-election in 2021, said of his work with Salmon Ventures in Millville. "I've been working with clients on different issues, and it just became patently apparent there would be multiple conflicts ethically as an elected official, especially with any company that does business with Atlantic County."
Formica said he had to think of his family and career, so it was time to focus on his job.
"I wish him well. He was a good chairman," said Democratic Freeholder Ernest Coursey, of Atlantic City. "Maureen (Kern) is vice chair. If she is interested in being chair, I'm going to support her."
Kern, a Republican, said Formica has been a great supporter of Atlantic County and "probably had a lot of stress over this decision."
Atlantic County Freeholder Chairman Frank Formica has joined Salmon Ventures as an associate…
She said she would consider accepting the chairmanship, if the board chooses her.
"Everyone needs to know we're together and will support whoever is going to take over the reins," Kern said, especially during the COVID-19 pandemic, when there is an increased need for social services provided by the county.
She said the board will get information from its attorney about what the process will be to replace Formica. Its next meeting is Tuesday.
On its website, Salmon Ventures, run by former Assemblyman Ed Salmon, is described as providing "national consulting services to utilities, government agencies, school districts, higher education institutions, health care providers, trade organizations and businesses."
Formica owned and operated his family's Formica Bros. Bakery from 1987 to 2019 and before that was executive administrator at Resorts International from 1979 to 1987, Salmon said.
Taxpayers may be on the hook for more than $2 million in loans made through state economic d…
In 2019, Formica filed for Chapter 7 bankruptcy as the bakery was about to turn 100, citing the effects of the 2008 recession, followed by Superstorm Sandy in 2012 and the contraction in the casino market from 2014 onward.
Contact: 609-272-7219
Twitter @MichelleBPost