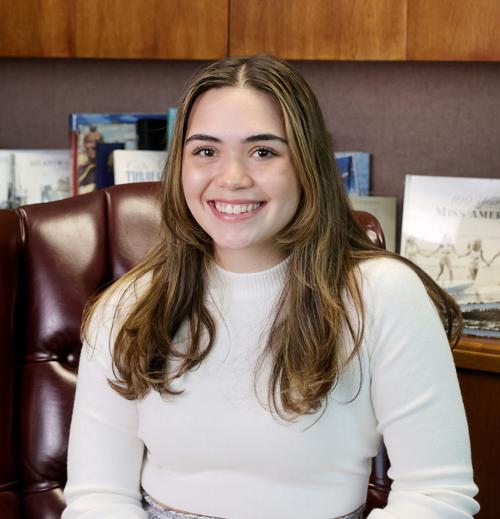 High School: Oakcrest High School
Parent: Nicole Mlynarczyk
Community/school activities Captain of Oakcrest field hockey team; member of school's Student Council; president of school's Media Club; creator of Hamilton Township's Rainbow Page, a Facebook group that spreads cheer and socially distanced community engagement
Post-high school plans Attend a four-year college to study media and business, and eventually get a master's degree.
Career goals Work in a media business, such as marketing or a studio, and work her way up to CEO.
What inspired you to create the community Facebook group Rainbow Page and what was it like navigating that experience? Rainbow Page is a Facebook group I created right after COVID hit. I saw other communities doing this across the world, and I wanted to bring it to my community. You create rainbows and put them in your window or on your door and then post the picture to the Facebook group so people can go find them. It was a way to spread positivity and cheer. It was especially cool to see the younger kids enjoy it because it was almost like an Easter egg hunt, in a way. The hardest part was getting it off (the ground). The first day there were only five people, but then by the second week there was 300.
How will your community service activities and leadership roles help you achieve your goals? It's given me a base to work on, now I know I can do it. I can go bigger and bigger, and nothing can stop me.
Why is it important that young people become leaders in their community?
It's almost rewarding, in a sense. I like helping people and I like that feeling I get from helping people. It's important that we start doing this young because it leads into your future.