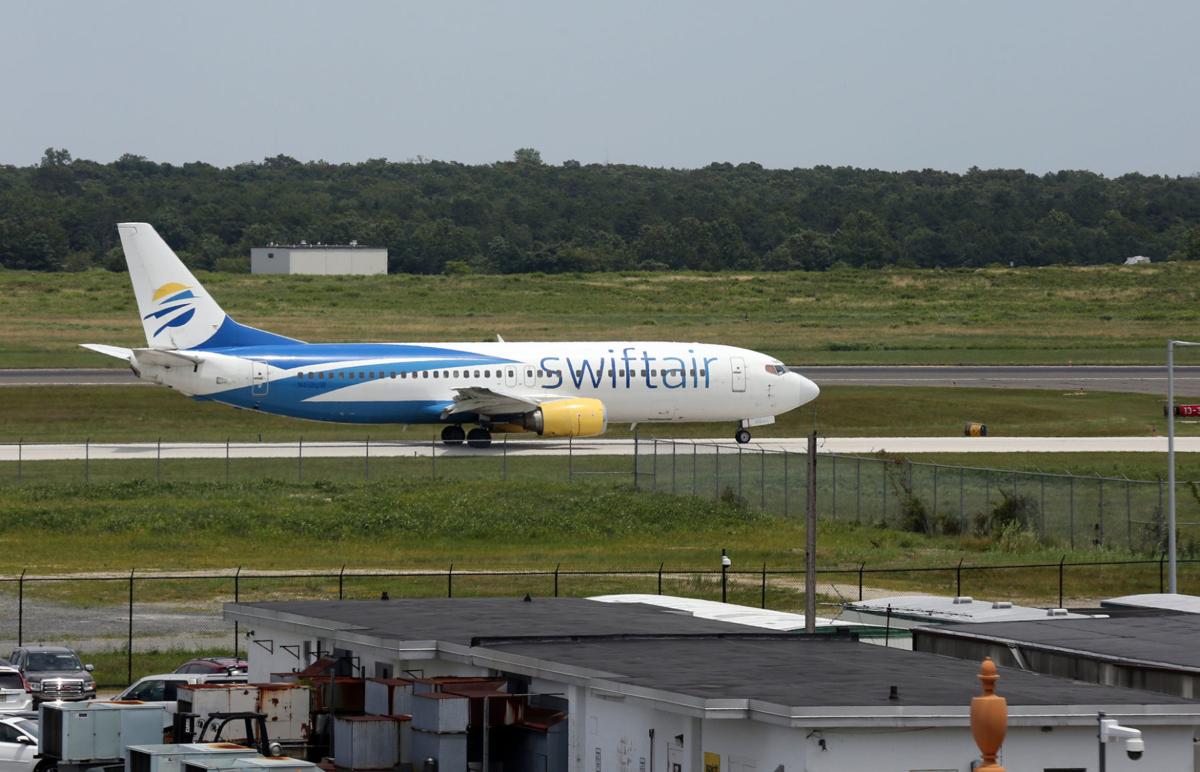 A Miami-based start-up charter airline has signed a deal to operate out of Atlantic City International Airport, just as the COVID-19 pandemic has pulled the rug out from under the airline industry.
Global Crossing Airlines (GlobalX) is a newly formed charter airline seeking Federal Aviation Administration and U.S. Department of Transportation certification, according to the South Jersey Transportation Authority.
On its website, company executives, in a presentation to investors, explain they are taking advantage of the slowdown among major airlines to lease Airbus A320s that are now sitting idle in the southwestern United States.
They also hope to be able to employ experienced pilots sidelined by the business slowdown.
"ACY is ideally located as a northern charter base of operations for GlobalX, near the major metropolitan centers of the northeastern U.S.," the company said in its recent press release.
The company also said it intends to operate scheduled charters into ACY from Toronto, Montreal and cities of the United States, "to support the hotel and casino businesses in Atlantic City, beginning by summer 2021."
SJTA, which owns and operates the airport, passed a resolution at its June meeting to allow SJTA Executive Director Stephen Dougherty to negotiate and enter into an airline use and lease agreement with GlobalX.
"This service will not begin until all required certifications are in place for Global Crossing Airlines," according to the resolution.
Lauren H. Moore, executive director of the Atlantic County Economic Development Alliance, said Monday that his organization helped facilitate the deal, which could also eventually include GlobalX leasing 53,000 square feet of airport land to build a 24,000-square-foot maintenance hangar.
The maintenance operation would bring about 75 good-paying jobs to the region, Moore said.
"We are thrilled GlobalX has chosen ACY," said Dougherty, in the company press release. "We look forward to working with GlobalX on developing a presence at the airport, within Atlantic County, and throughout the South Jersey region."
An SJTA spokesman said Monday that all airlines who utilize ACY are required to pay airport use charges.
"There are no subsidies; however, if an air service incentive program is in place when Global X operates, and if they qualify for those incentives, than they would be entitled to receive incentives," said SJTA spokesman Mark Amorosi.
"I am impressed by their business plan, but remain skeptical until I see the airline ... produce something," said transportation analyst Anthony Marino, a former deputy director for the New Jersey Expressway Authority, the precursor to the SJTA.
The land for the hangar is the same property once considered for a similar deal with Elevate Jet, Moore said. That deal fell through due to the COVID-19 pandemic, he said.
"The difference in this project is ... GlobalX has the ability to finance the hangar themselves," Moore said.
Had the Elevate Jet deal gone through, the Atlantic County Improvement Authority would have built the hangar at an estimated cost of $5.75 million, then leased it to the company. County taxpayers would have backed the bonds to build it.
SJTA will hold its July meeting Wednesday at 9 a.m.
To listen and/or comment call 800-346-7359 with a public access code of 492851.
Contact: 609-272-7219
Twitter @MichelleBPost