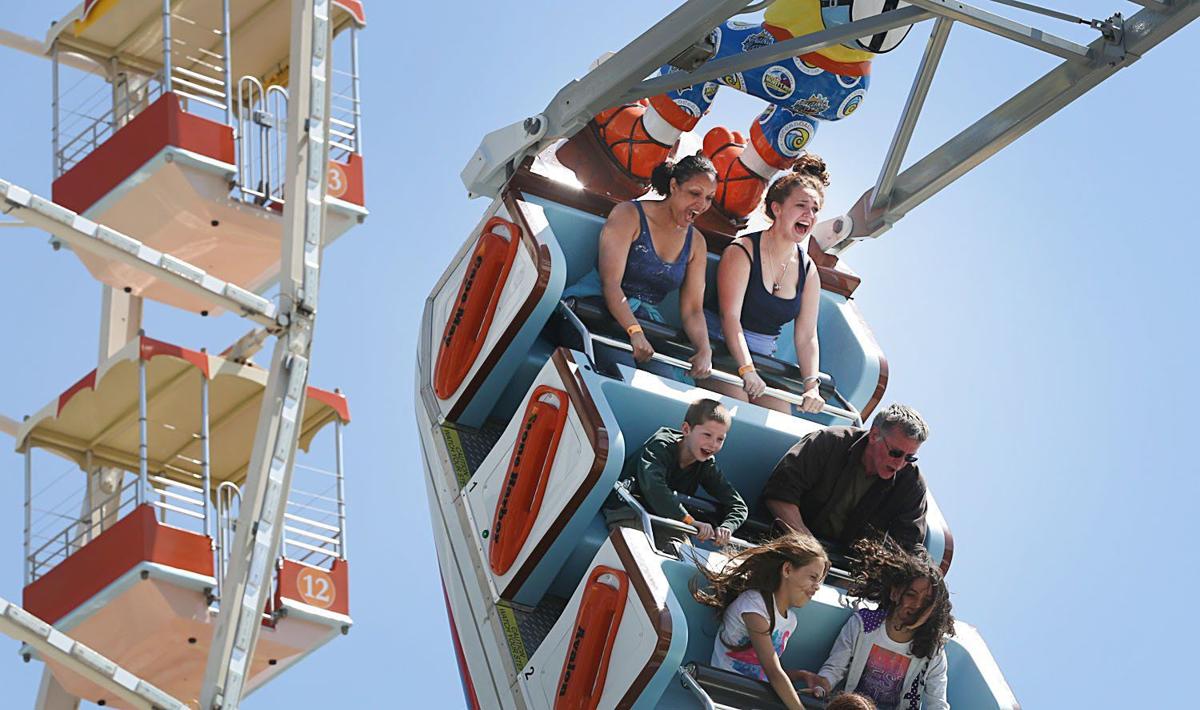 Boardwalk rides, water and amusement parks will be allowed to reopen just in time for the busy Fourth of July weekend.
The parks will be allowed to reopen July 2, Gov. Phil Murphy said during his daily news conference Tuesday.
The announcement came one day after the governor announced casinos would be allowed to open on the same date.
"With next week's July Fourth holiday weekend rapidly approaching and with families rightfully looking for ways to enjoy their time off together, we wanted to make it known that, yes, the rides will be in operation," Murphy said. "But, moreover, we want everyone to enjoy their time together responsibly."
While guidance for operations will be forthcoming, Murphy said employees and customers should anticipate that park capacity will be kept at 50% and face coverings will be required, as well as social distancing and heightened hygiene.
"We are working hard to redefine family fun this summer and are further expanding our commitment to safety and cleanliness starting with our Safe Play Promise," said Will and Jack Morey, partners of Morey's Piers and Water Parks in Wildwood in a prepared statement. "Upon reviewing operating guidance from the State of New Jersey, we will be releasing additional information pertaining to our Safe Play Promise, hours of operation, and operating procedures. ... We will be operating under new "normal for now" guidelines and standards, therefore, a visit to the piers will be different this summer."
When employees enter Steel Pier they will have their temperature taken and hand sanitizing stations will be located around the pier, said Anthony Catanoso, president and owner.
"The learning curve is going to come, when we open the gates. They said it's the new normal, I say it's the new abnormal," Catanoso said. "It's going to be a whole new dynamic, a whole different dynamic. We're excited."
The reopening of amusement parks falls under the State 2 of the state's reopening plan.
"Our member amusement parks — and all merchants on the Boardwalk — are prepared to open safely with hygiene and social distancing protocols in place. We urge all visitors to follow all local, state and CDC guidelines when visiting Boardwalk shops, restaurants and amusement facilities. That includes wearing a mask, maintaining 6 feet from people not in your family and frequently washing your hands," said Wes Kazmarck, president of the Ocean City Boardwalk Merchants Association in a prepared statement.
Playgrounds will also be allowed to reopen July 2, Murphy said, adding officials plan to give a timeline of the reopening of indoor recreation Wednesday.
"The only reason we are comfortable making these announcements this week is because social distancing and everything else you're doing, folks, is actually working," Murphy said. "Social distancing is the only thing that has allowed us to crush the curve — I would add face coverings to that — over the past three months and what has allowed us to catch up with a virus that has no vaccine and no proven therapeutic."
GALLERY: Look back at the Ocean City Boardwalk
GALLERY: Look back at the Ocean City Boardwalk
-- HIDE VERTICAL GALLERY ASSET TITLES --
Tourism Memorial Day Weekend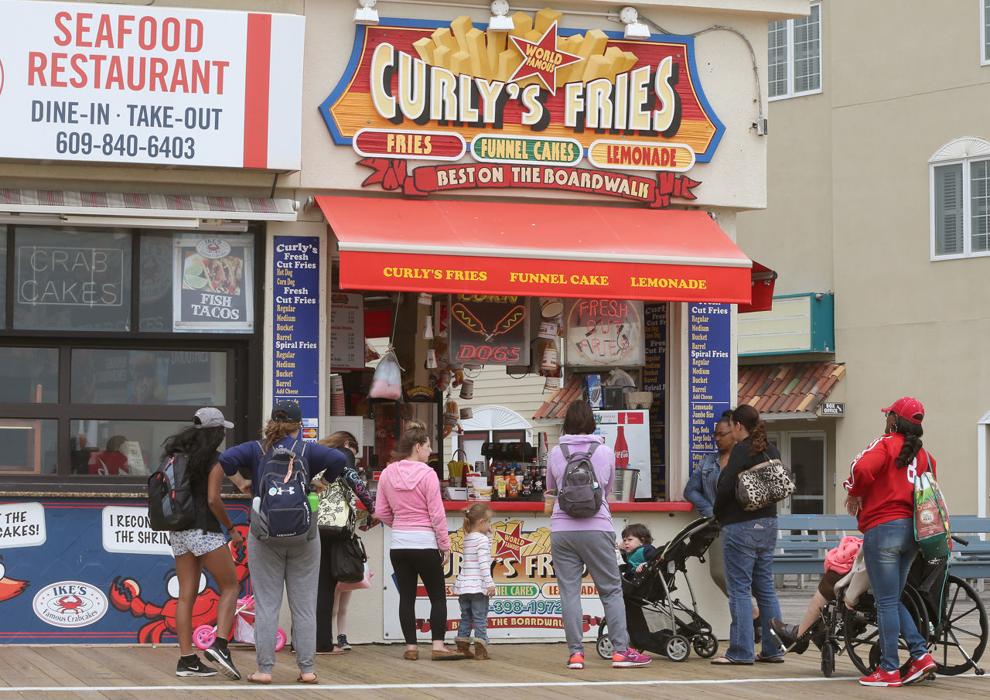 Ocean City Boardwalk Work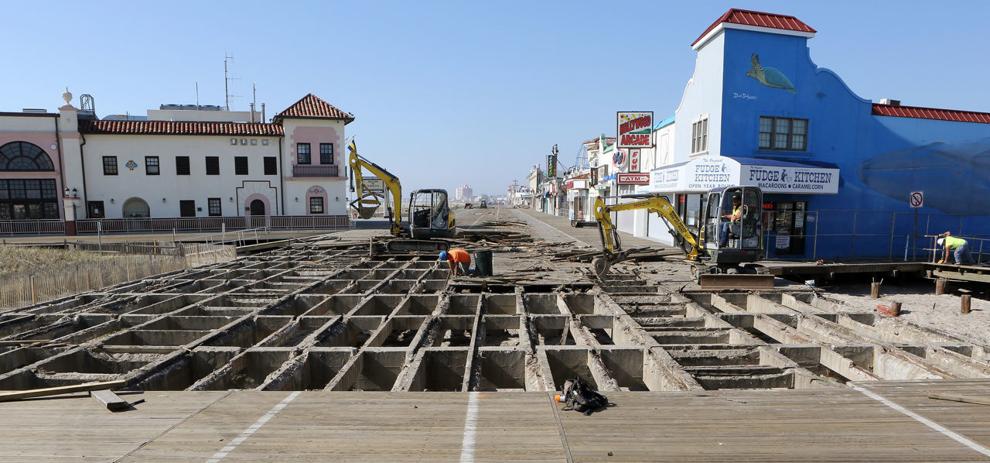 Weird Weather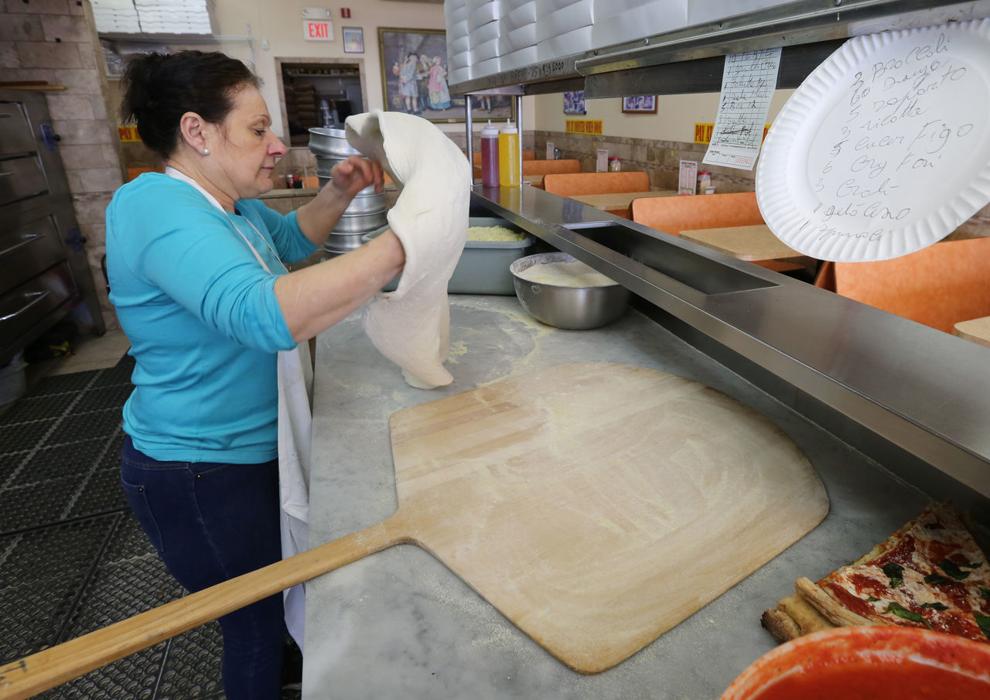 Drones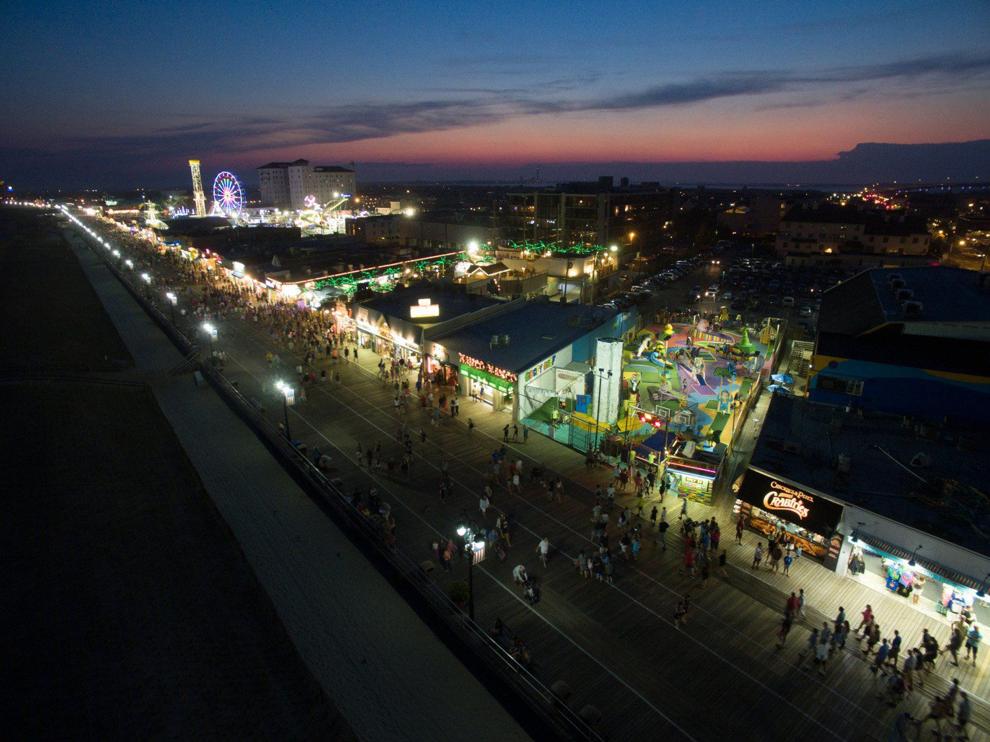 Shriver's Taffy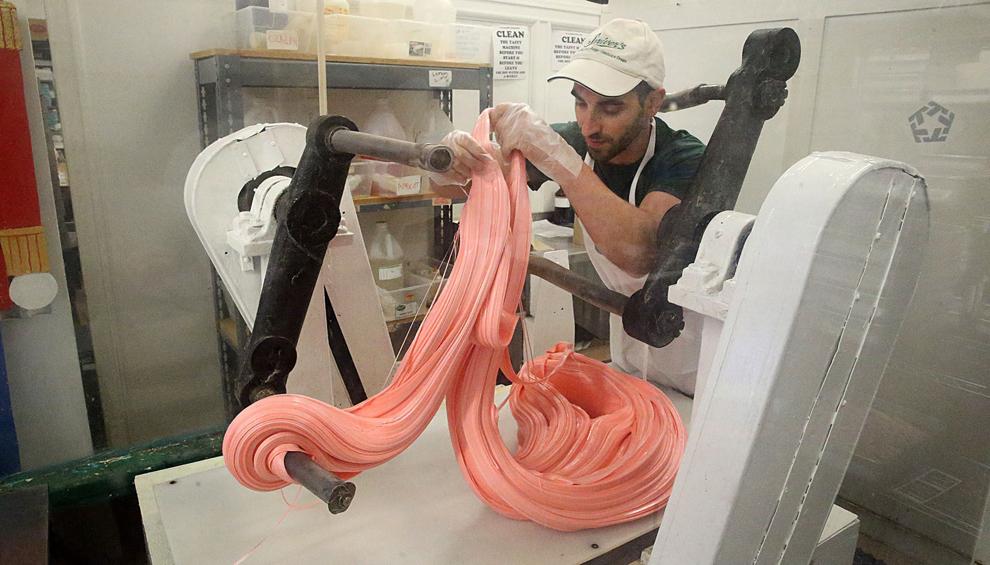 Shriver's Taffy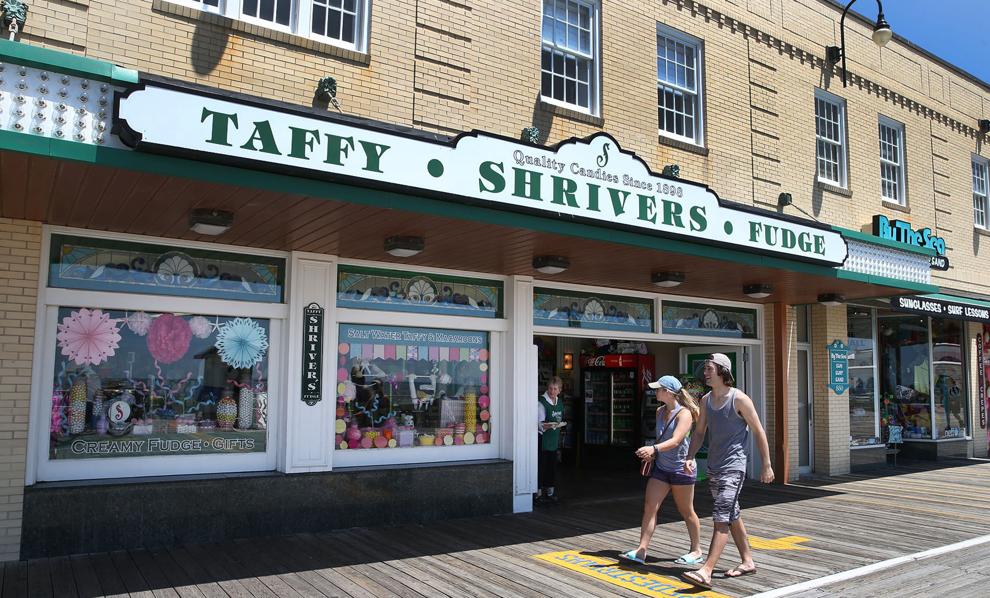 ucmc s24 corvette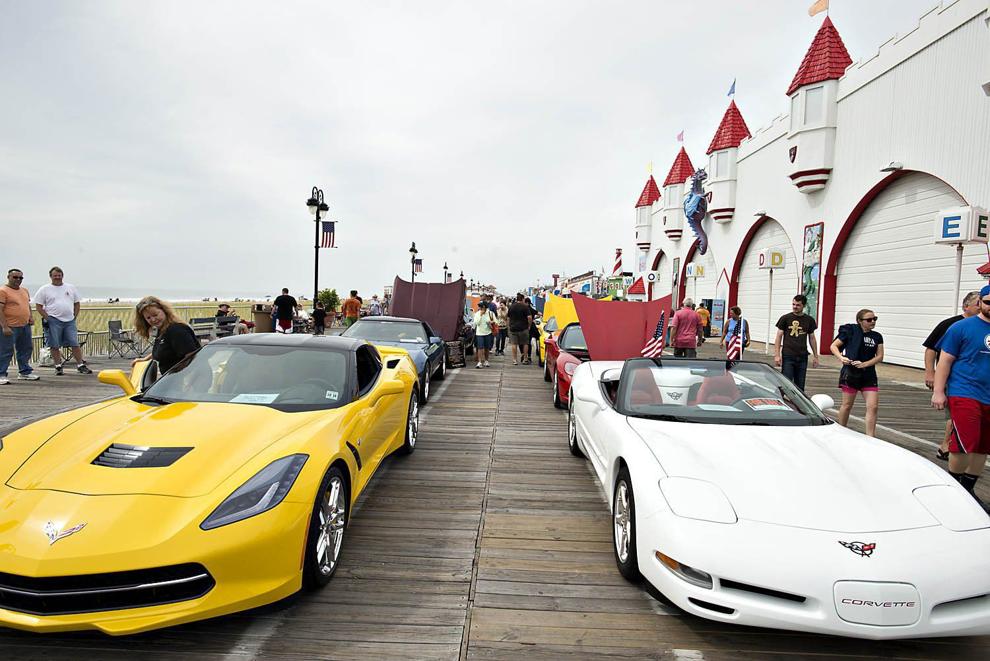 Boardwalk Open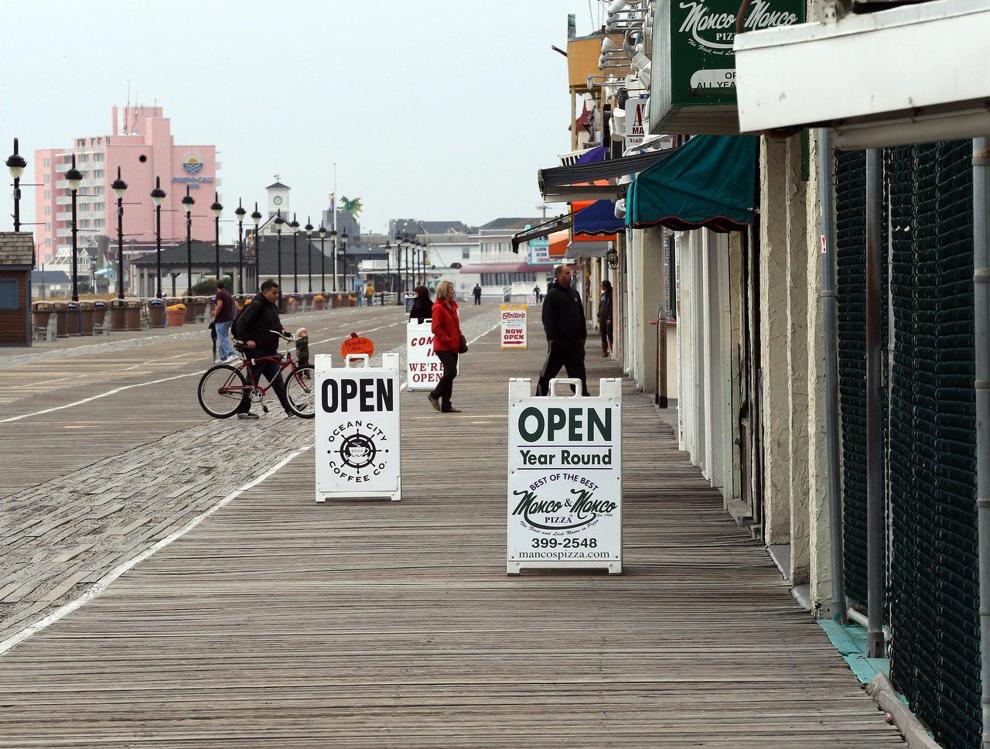 Whats New Boardwalk OC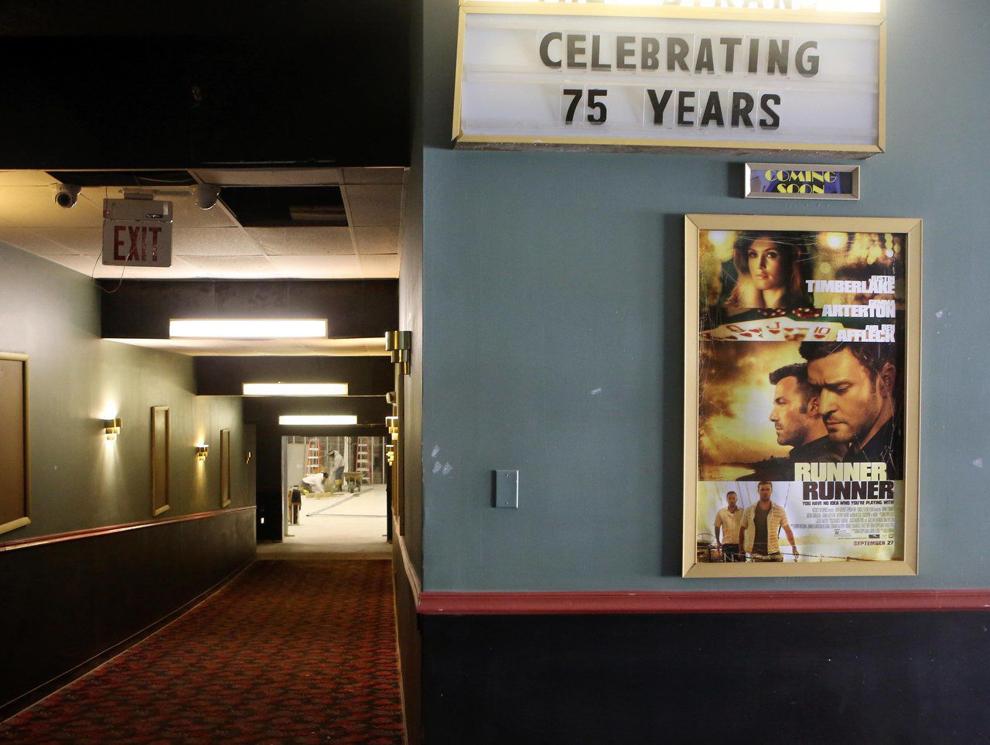 WE ARE OPEN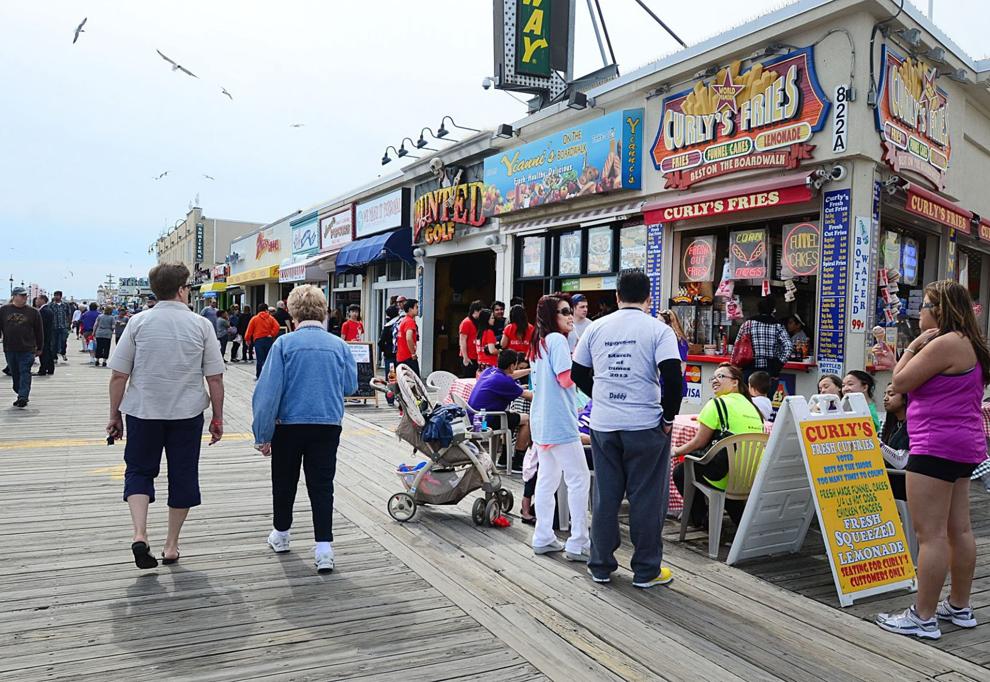 ats dog shack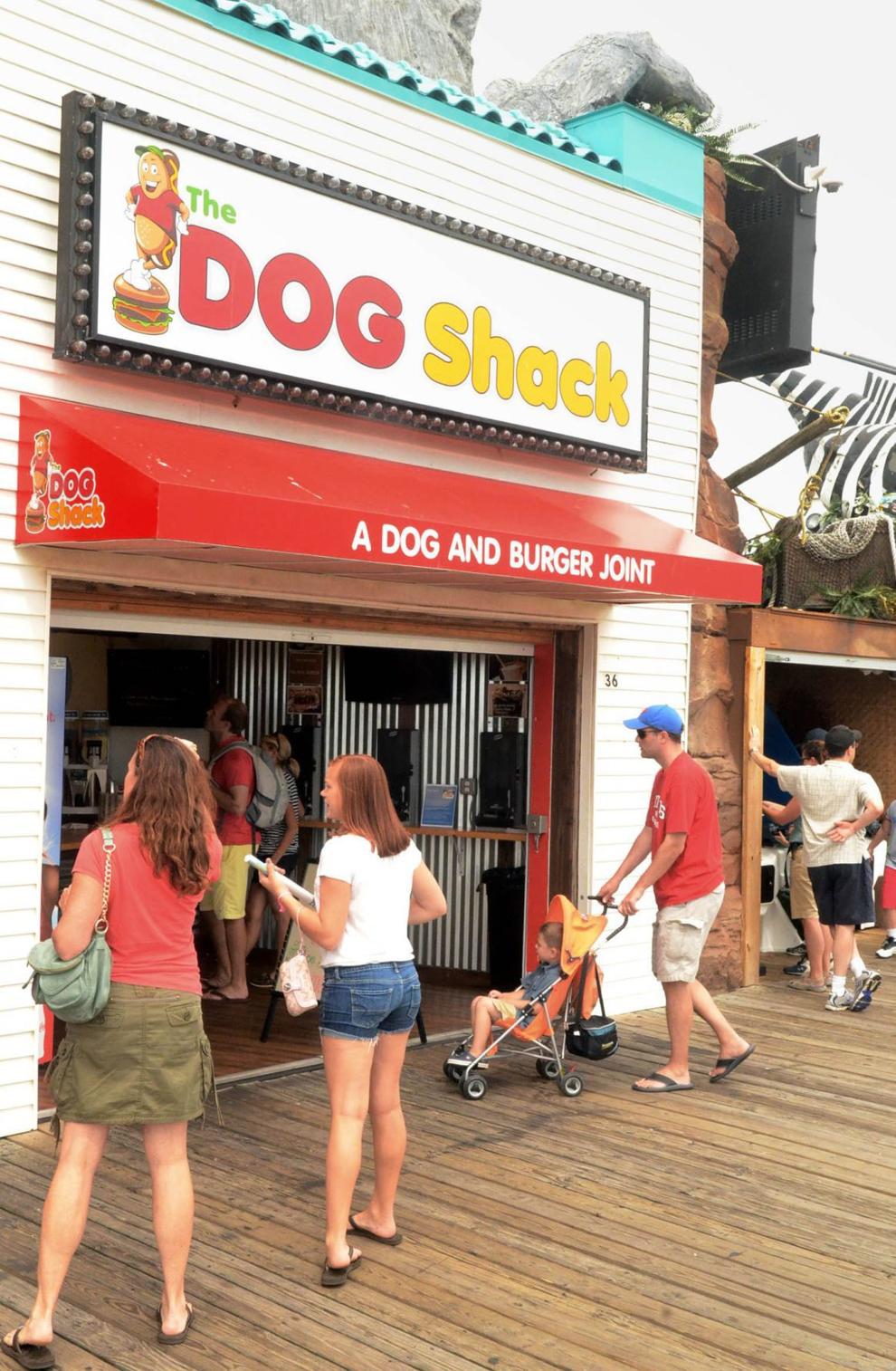 BETTER BOARDWALKS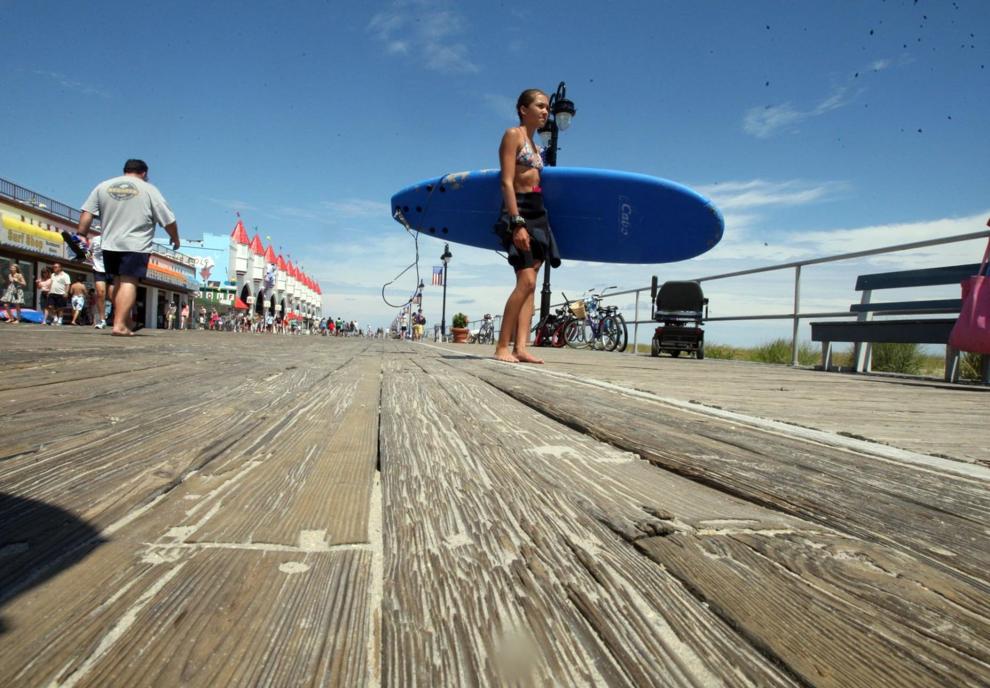 OC Boards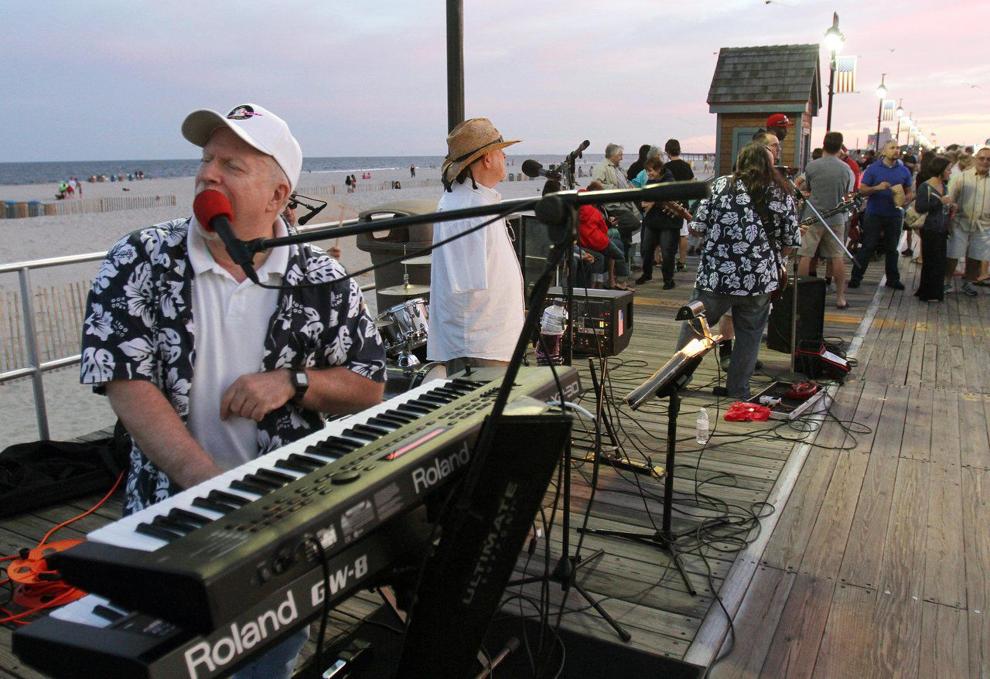 ats dog shack
WE ARE OPEN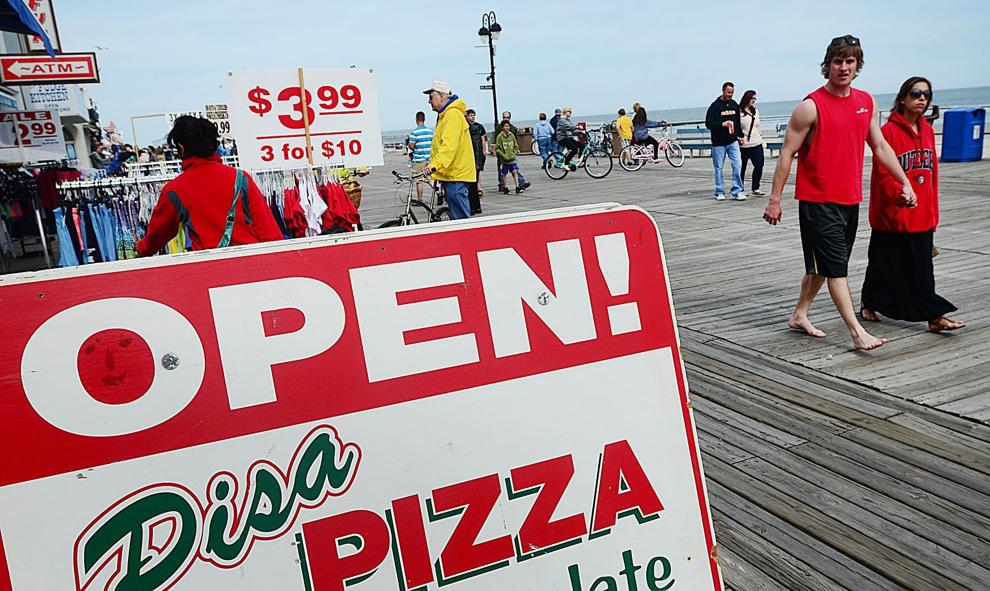 Mack&Manco
OC Boards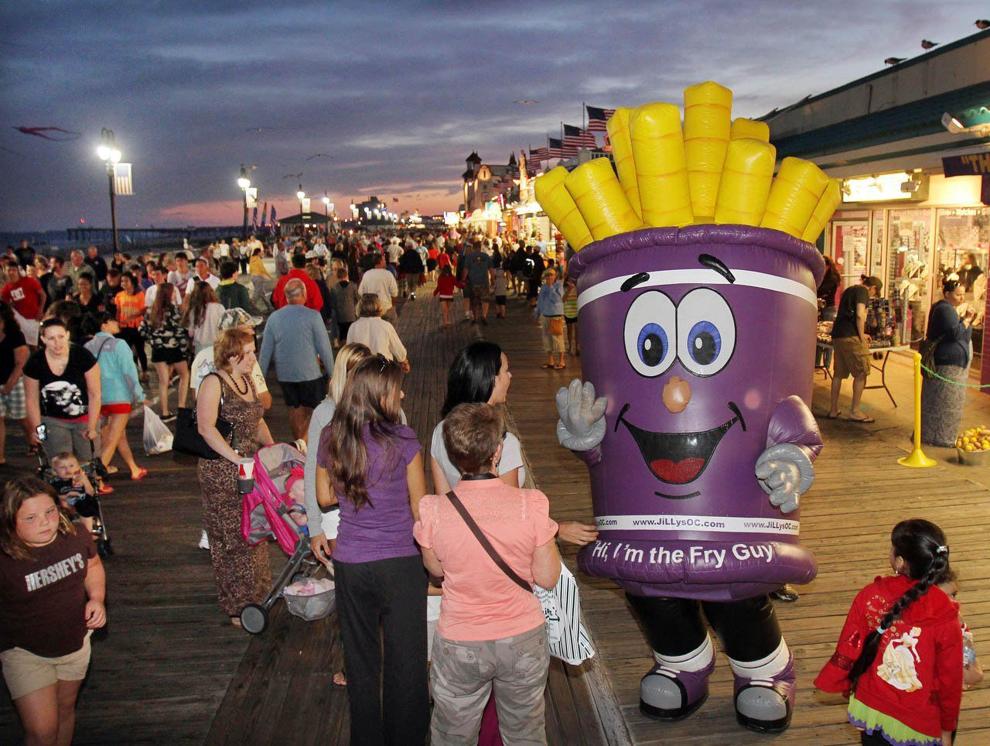 BOARDWALK NEW YEARS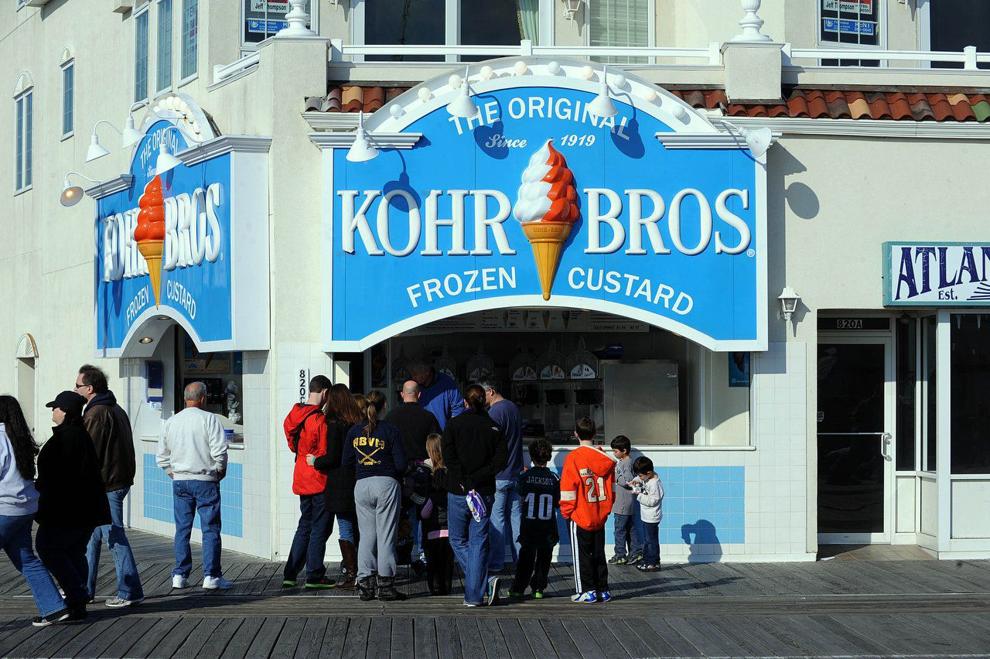 character night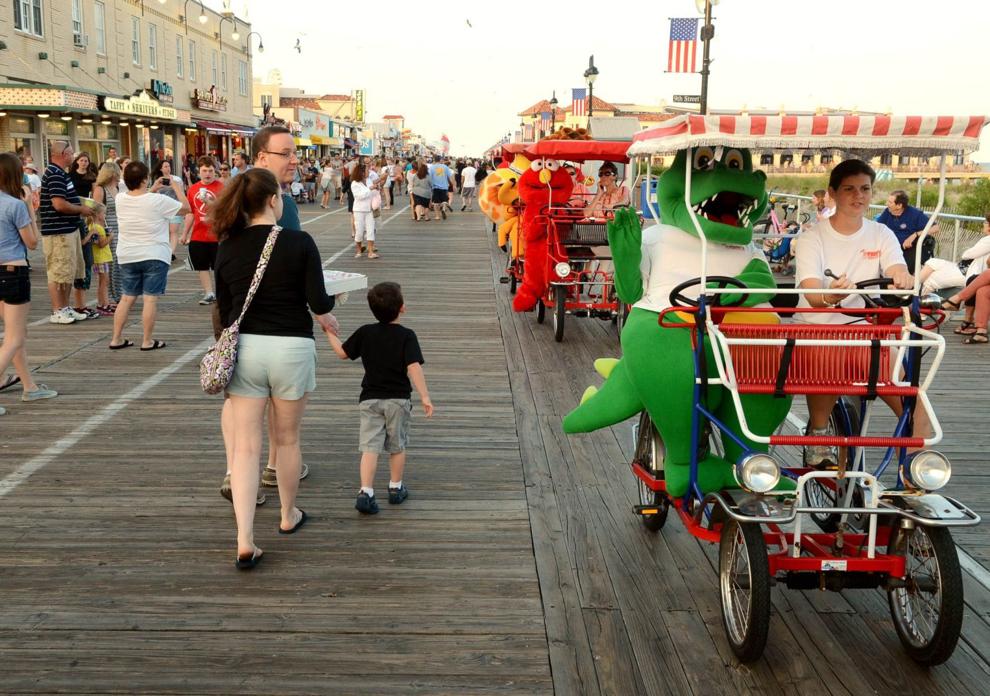 OC Indian Summer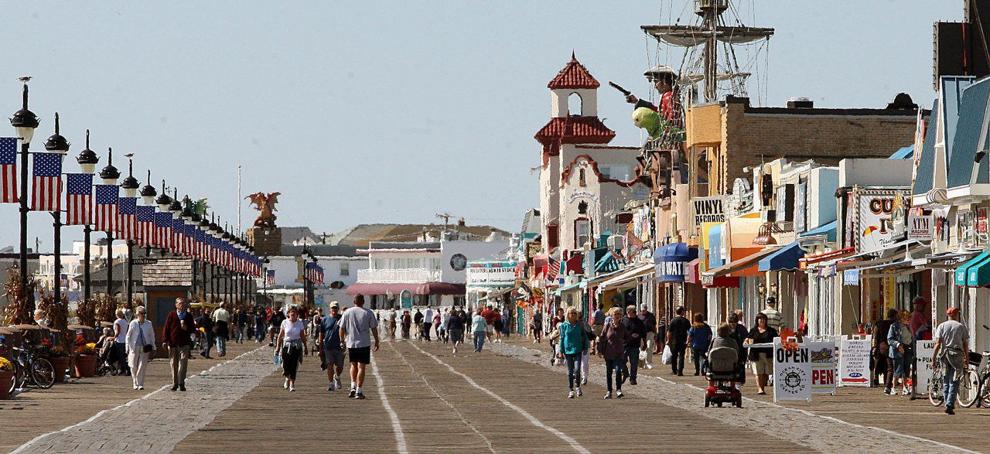 Memorial Day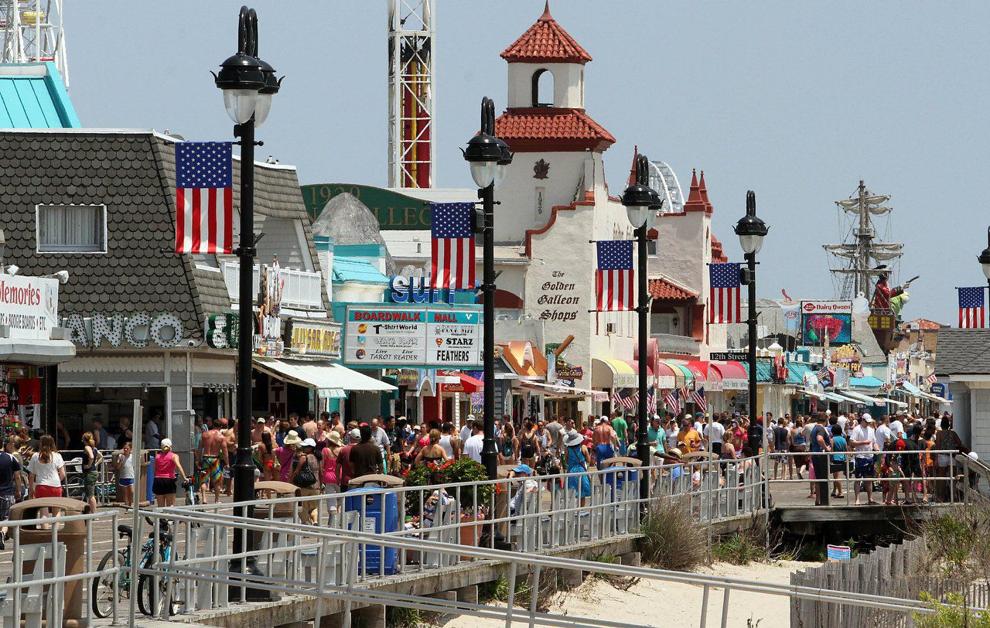 100111_www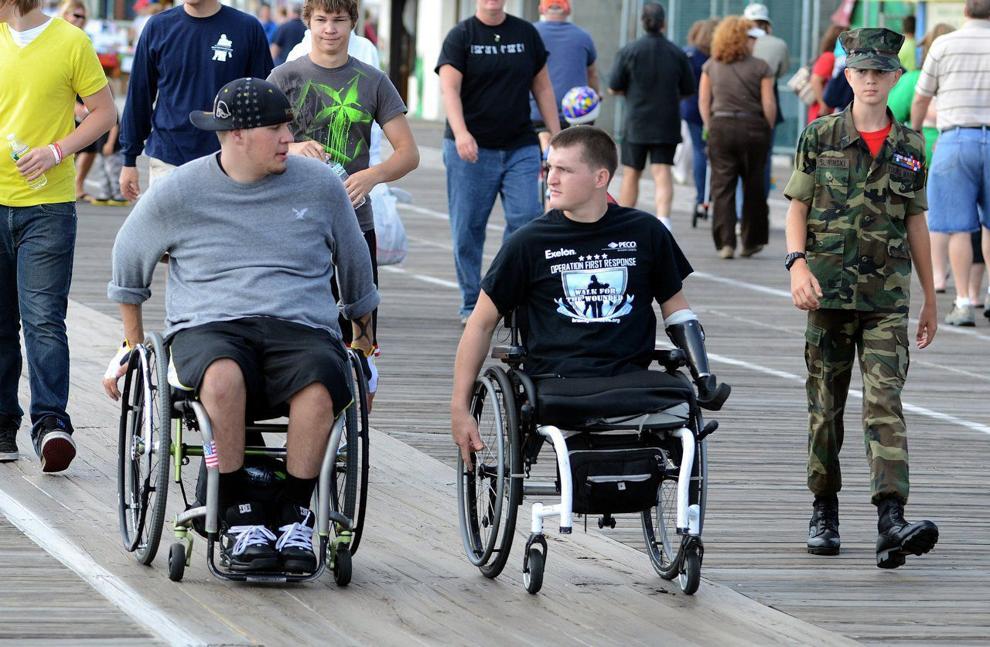 Shrivers Candy
Contact: 609-272-7241
Twitter @ACPressMollyB
Contact: 609-272-7241
Twitter @ACPressMollyB