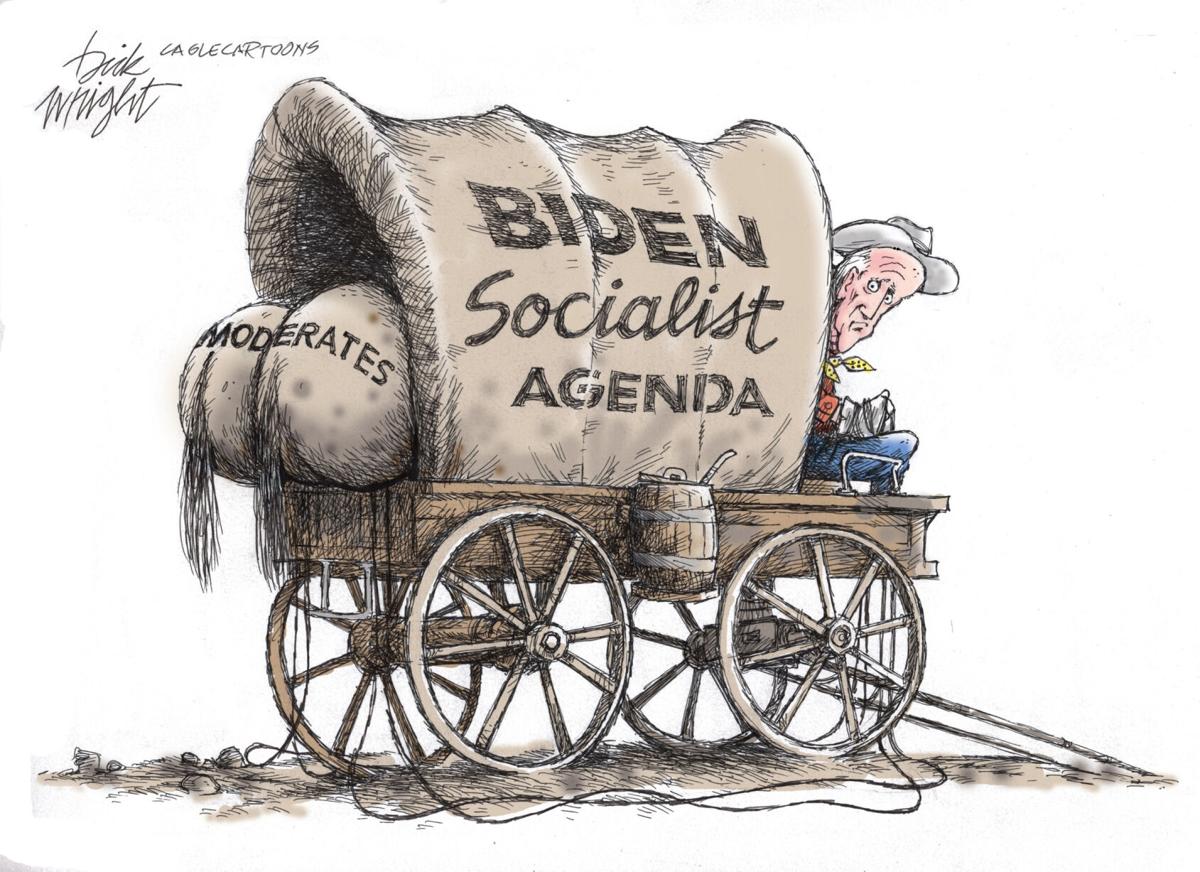 Pike paving unneeded
I live in Galloway and they recently repaved the White Horse Pike in Absecon and Galloway. Why?
The road was fine. In fact the old surface is just as smooth as the new. And why now, right before the winter season where it can be subjected to snow plows and pot holes? Another waste of taxpayer money.
Socialism, voting concerns
Many people believe America will never vote for socialism. This was reinforced in the last two presidential elections. 2016 saw many lifelong Democrats and independents favor a brash capitalist over a big government liberal. 2020 saw the Democratic Party choose what was considered to be one of the least woke and progressive of all their candidates to run for president. Even with much progressive support, voters chose someone billed as the moderate.
On Jan. 20 he canceled the Keystone pipeline. So much for the moderate. Since then every decision he has made has been applauded by Sen. Bernie Sanders. The party knew Sanders would never be president so they cloned him.
As long as Americans continue to be the sole providers for themselves and their families, they will never vote for socialism. So how could they end up voting for socialism? Are there ways to control the results of the vote? Can winning that way be justified? Maybe if enough people are supplied with free money, they will show their compliance. Or if poor people from all over the world are invited live here on welfare.
Some may find their way into a voting booth. Millions of mail-in ballots could be sent out, trusting in honesty to the point nobody matches signatures. These are just a few concerns on the subject, but my all-time favorite is allowing registration and voting without showing proof of citizenship.
Views of history vary
There are the two sides of an agenda.
Consider President Lyndon B. Johnson, in office from 1963-1969. Johnson previously served as vice president under John F Kennedy, who was assassinated Nov. 22, 1963, in Parkland, Texas.
Historians recall Johnson taking the oath of office with Kennedy's widow Jacqueline in attendance.
He was applauded for passing the Civil Rights Act of 1964, landmark legislation outlawing discrimination based on race, color, religion, sex or national origin, later including sexual orientation and gender identity.
Yet, Johnson was a known racist and used the N-word frequently.
He was applauded by many and questioned by the rest for his dual personality traits. Indeed, this could be considered hypocrisy. However, depends on which side of the political agenda one stands to evaluate Johnson's presidency.
A group of historians applauded his presidency, while others disagreed. Although the Vietnam War started during Kennedy's presidency, some conclude Johnson did little to bring a needed end. Many felt the United States did not belong in Vietnam, a useless war.
However, the good of the Civil Rights Act did not always ensure peace and non-violence as witnessed in the past few years. Philadelphia, the City of Brotherly Love, is beset by extreme violence.
History should not be changed in order to please the present, as acknowledged by the late Golda Meir, who served as the fourth prime minister of Israel.
Yet, day after day, former historical reminders are being destroyed.
Why? Are we experiencing a double standard?