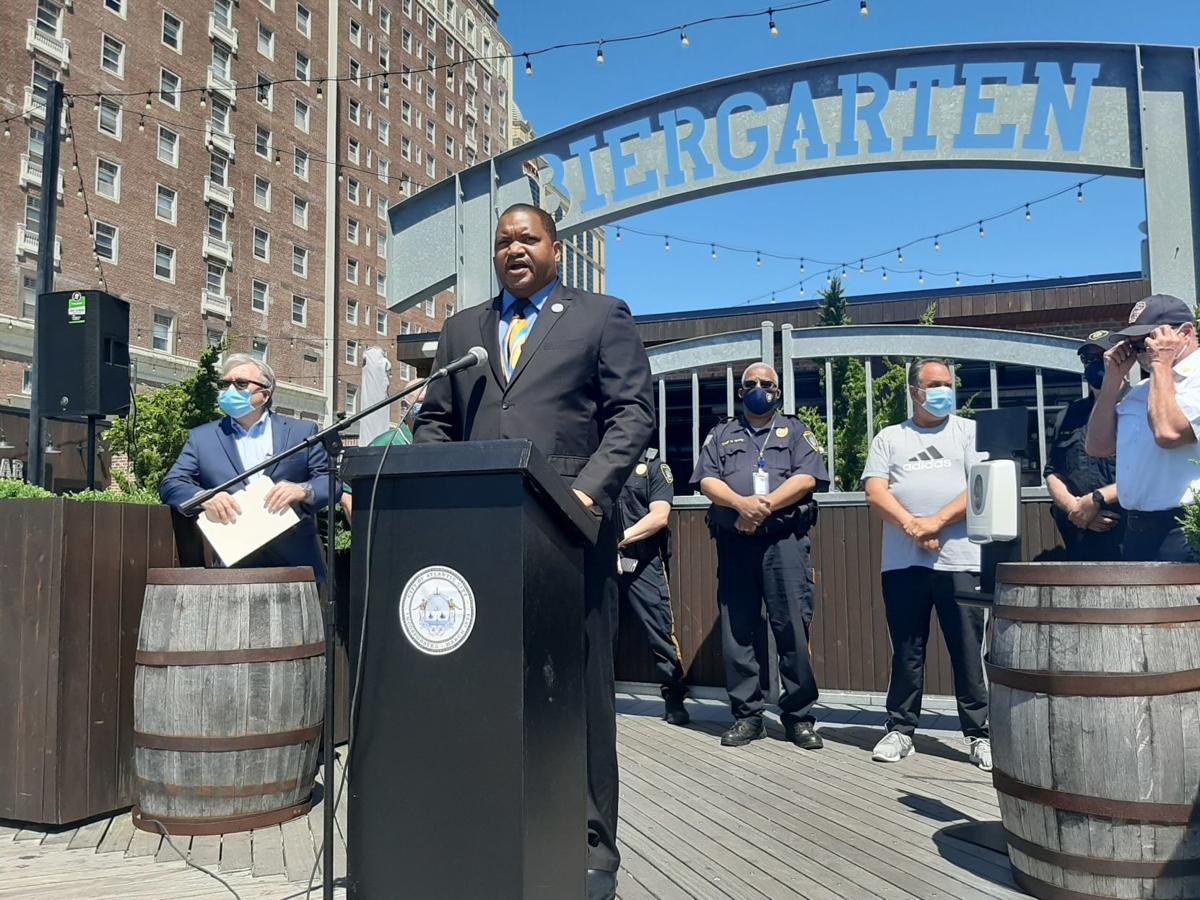 The global pandemic has become a daily test of our ability to adapt, improvise and solve problems in the face of adversity.
Reimagining how our institutions must change, and what they will look like in the future, is now a pastime.
You see this in the impromptu groups that form around neighborhoods, takeout food options and entertainment. Recently, in Atlantic City, you've seen a reimagining of the Boardwalk. Visitors in Atlantic City can now stroll the boards with a "go cup" of an alcoholic beverage, sold to them by a local establishment. A small thing, until you consider a debate has raged for years over whether to allow visitors to drink outside. But for many reasons, it never happened.
But all that red tape was swept away during the pandemic and lockdown. First, Gov. Phil Murphy gave struggling restaurants and bars the right to sell takeout booze during the pandemic. The businesses ran with the idea, and a restless and thirsty public did the rest.
The images of the imbibing tourist class enjoying the new privileges — in contrast to the shuttered casinos — appeared in a recent edition of The Press. A day later, Atlantic City's mayor gave the activity a formal blessing with his own order.
A new activity was born — a positive step, we'd say. Letting folks drink and walk responsibly around a tourist area puts the resort in line with spots such as Key West, Florida, or New Orleans. Other communities may want to follow the lead of Atlantic City.
What struck us is the speed at which these changes are being made. Until recently, it was rare to see businesses, government and people align so quickly for change. But the pandemic is creating an opportunity for us to more actively — and quickly — reshape our public spaces and buildings.
Other cities, large and small, are already seizing the moment and making improvements based on the needs of their residents.
In Oakland, California, officials have restricted car traffic along 74 miles of streets. Cars are either prohibited or must travel at slow speeds. Residents can now walk, ride and play on ground once off limits.
Other cities, like St. Paul, Minnesota, and Seattle, have taken similar steps. In Boston, the city is extending sidewalks into areas once reserved for parked cars to create a public "front porch" for residents.
All these efforts to satisfy the public's newfound desire to spend more time outside are beneficial. They also demonstrate how good planning can improve quality of life.
This is what city planning should be: making life enjoyable for its people.
It has also created a new class of amateur planners. We now have newfound time and desire to explore our neighborhoods and parks. We're looking at our communities with renewed interest. We're learning that what we've built can be reshaped into something else, something more useful.
Streets can become sidewalks. Sidewalks can become parks. And parks can become the community places they were intended to be.
It's a good thing to know, and something we should remember as life slowly returns to "normal."