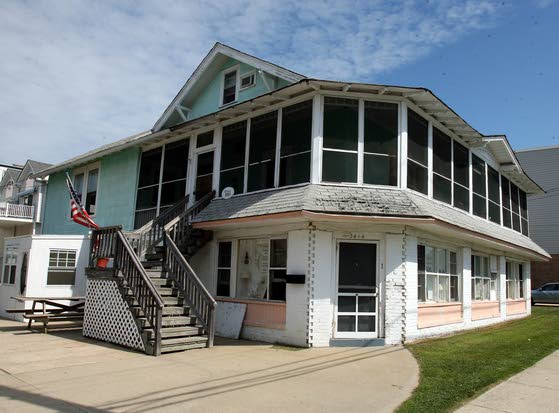 See that photo? That's the former Ludlam Beach Lighthouse in Sea Isle City.
"Former" being the operative word.
The building has no light and does not look like a lighthouse. It was built by the federal government in 1885 and decommissioned in 1924, when it became a private residence. It is now a six-unit summer rental, and not a particularly attractive one.
The owner plans to tear it down. The Friends of the Ludlam Beach Lighthouse want to save it. City Council in Sea Isle is saying not on our dime - or rather, not on the taxpayers' dime. This week council refused to allocate $100,000 to move the structure.
With all due apologies to the Friends of the Ludlam Beach Lighthouse - people who want to save their town's historic structures are acting out of love - City Council made the right call. Not every historic structure can or should be saved - not with taxpayer money anyway.
And when a structure is as far removed from its historic past as this building is, the decision is even easier. If the friends of the lighthouse can raise enough private money to save the lighthouse, great. But we suspect most Sea Isle taxpayers will have no problem seeing this "lighthouse" go.