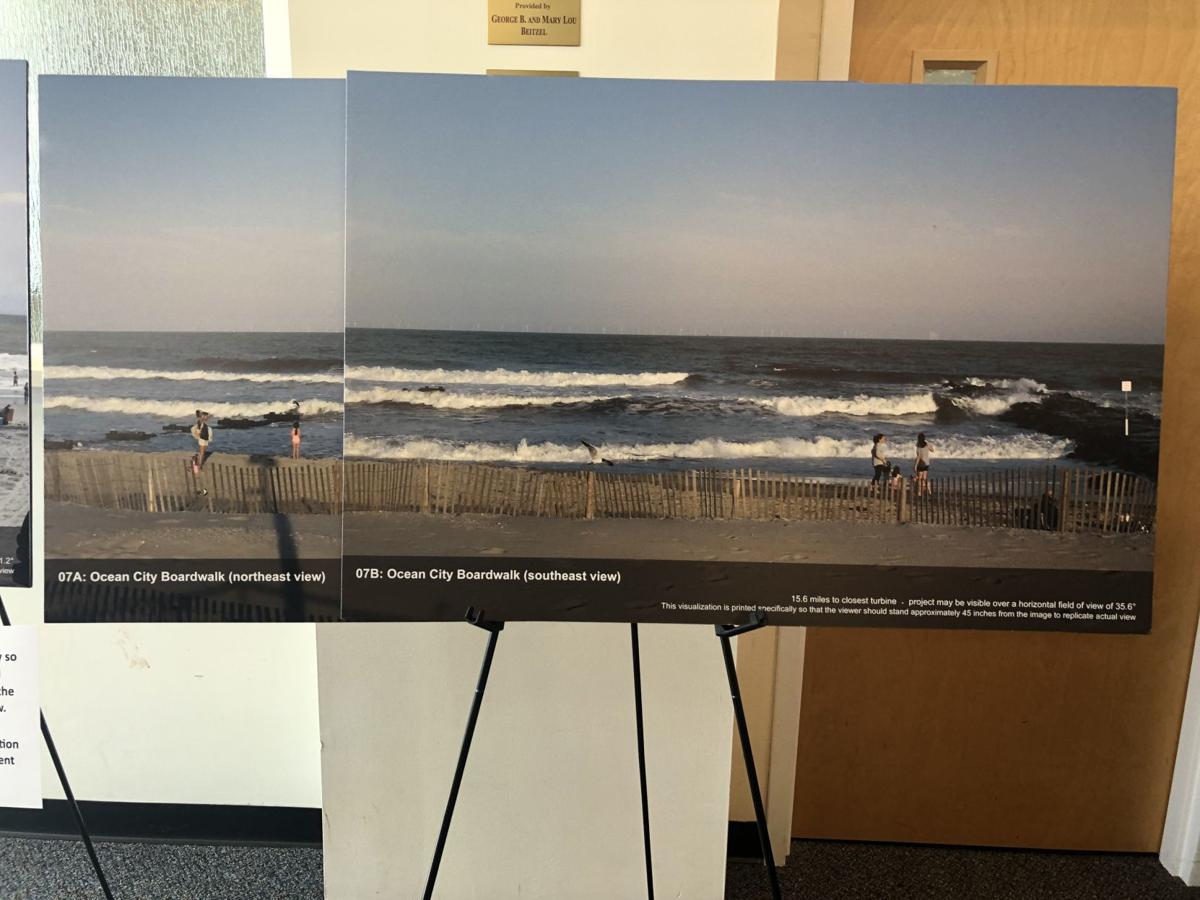 Back in February we urged Ocean City officials to embrace the exceedingly tiny part their town will play in New Jersey's development of its best renewable energy resource, the strong winds nearby in the ocean.
Instead, they contemplated blocking a buried cable from bringing the power ashore. They said the possibility that wind turbines might be barely visible some days from shore was a threat to the city's thriving tourism industry.
Well, apparently state officials in Trenton still read the newspapers. The Legislature has passed a bill making clear that the state and its utility regulator, the Board of Public Utilities, have the power to ensure land is available for underground cables to bring ocean wind power ashore — by easements or eminent domain if need be.
This is a long established principle in law to ensure that extensive projects of great benefit to the general public aren't thwarted by locals with narrow interests. Just last week it was New Jersey's turn to be the peevish local overruled for the common good, when the U.S. Supreme Court ruled that the state can't block the PennEast natural gas pipeline from crossing properties where it has an interest.
The development of the region's first offshore wind project is the beginning of a multi-billion-dollar commitment crucial to Gov. Phil Murphy's goal of 100% clean energy for New Jersey by midcentury. Ørsted North America will develop what will be the nation's largest wind energy field 15 miles off Atlantic City. Last week it was chosen as the developer of another large wind energy project nearby.
To say there is overwhelming support for tapping this energy source available to New Jersey and other coastal states is an understatement. The U.S. government, the N.J. government, every major environmental group and we suspect the vast majority of state residents enthusiastically support these climate-friendly offshore wind energy projects. Ørsted's first 1,100 megawatt project, enough to power half a million homes, will create thousands of jobs, many in South Jersey.
This is far too important to be vetoed by a handful of wrong-headed Ocean City officials. Some were incensed by the state effort, claiming the state took away their democracy. We thought democracy meant following the clear will of the vast majority whenever it made sense. If city officials would like a taste of actual democracy, they should try asking the voters in their own city whether or not they support offshore clean energy development to fight climate change.
Ocean City Councilman Keith Hartzell hit the nail on the head when he said the state's elected leaders "decided that they know better than us." They do, and they're accountable to the broad New Jersey electorate, which is why they must make the decisions about such important things.
"We are not going to let Ocean City stop offshore wind," said Senate President Stephen Sweeney. "It's crystal clear what they are trying to do."
He didn't elaborate, but perhaps city officials didn't intend to block the project indefinitely, just long enough to extract more benefits and concessions from the state and Ørsted than they deserve.
The irony is that Ocean City residents, second-home owners and visitors are among the most at risk from the rising seas that come with global warming. Such flooding threatens the families of Ocean City as much as anyone.
Murphy should sign the bill. Offshore wind power is the best approach available to New Jersey to address the cause of the flood risk to coastal areas such as the city. That's favor enough for apparently ungrateful Ocean City officials. The bill also might help stop them from damaging their hard-earned reputation as America's greatest family resort.