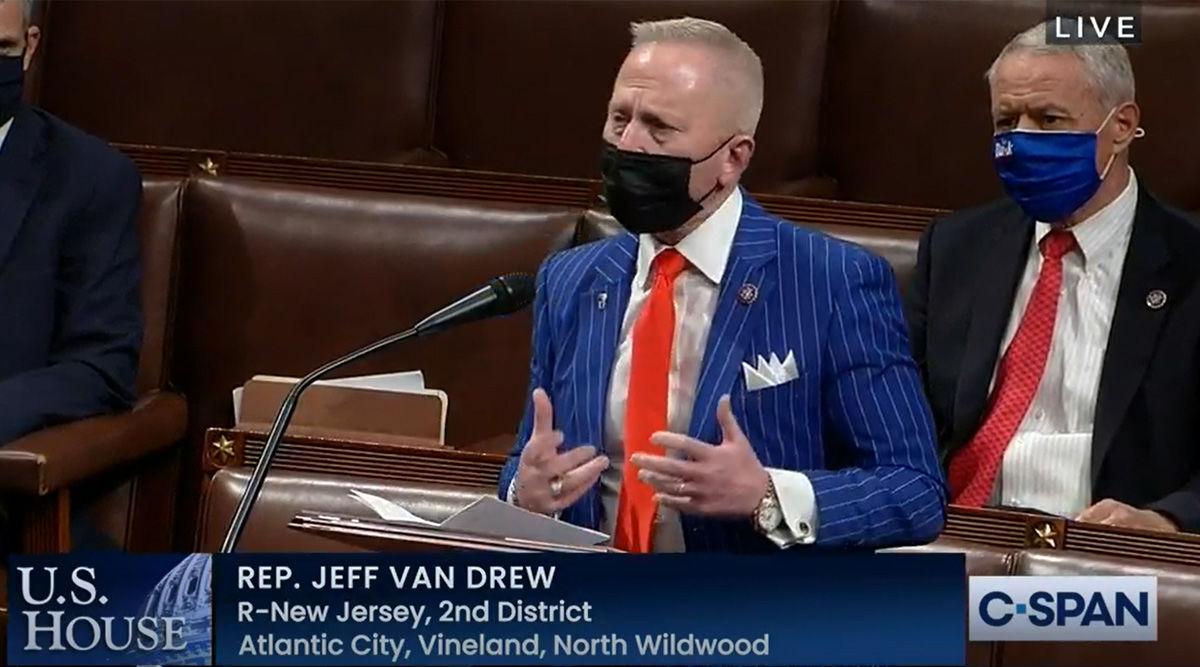 U.S. Rep. Jeff Van Drew, R-2nd, has a challenge going forward — a bigger challenge possibly than any he has faced in his multiple runs for office.
He needs to make a concerted effort to help South Jersey (and the nation) heal, which will require a few actions.
He can begin by listening — really listening — to his constituents as they express anger, fear, sadness and angst about the future. This means ALL of his constituents, not simply those who voted for him and supported President Donald J. Trump.
A few dozen demonstrators protested outside Van Drew's Mays Landing office Jan. 9, upset that their congressman on Jan. 6 was the only member of the New Jersey delegation to vote against certifying all Electoral College votes for President-elect Joe Biden. What added to their anger was that he chose to move forward with his stand only hours after a violent invasion and mere steps away from where blood was spilled in our sacred Capitol.
Saturday's Mays Landing demonstration, titled "Peaceful Protest Against American Traitor Jeff Van Drew," lasted about 90 minutes without incident. Many there called him complicit in the insurrection and demanded his resignation.
Van Drew said afterward, "I guess I would classify them (the comments) as silly and mean-spirited. Obviously, I've never in my entire career as an elected official, which spans some time over multiple offices, called for violence of any kind. I've always called for the reduction of violence."
Van Drew condemned the actions at the Capitol. He also has said he was not trying to overturn the election that night, but rather bring attention to ways in which the Constitution was ignored.
He has articulated arguments for rejecting the Electoral College results. Regardless of how he framed them, they still seem an attempt to sow doubt that not all votes were legal. And he's missing the point.
People are angry because we've just lived through one of the darkest days in American history. A violent mob, stirred up by rhetoric and a president who falsely claims to have won an election he lost, stormed the Capitol, destroyed property, terrorized lawmakers and used pipes, hockey sticks and even the American flag as weapons. Five people died, including Capitol Police Officer Brian Sicknick — a New Jersey son.
Our democracy tottered briefly because of these actions and the unwillingness to accept a result that courts and our Electoral College have upheld as legitimate.
"Let's link arms with one another and begin to heal. Let's stop this impeachment," Van Drew said before Wednesday's impeachment vote, contending he believes nothing Trump said that day rose to impeachable behavior.
There must be healing, but there also must be accountability.
Congressman Van Drew, while these people may not have voted for you, your job now is to represent all constituents in your South Jersey district and understand their anger and frustration. Stop sowing doubt. Biden won the election.