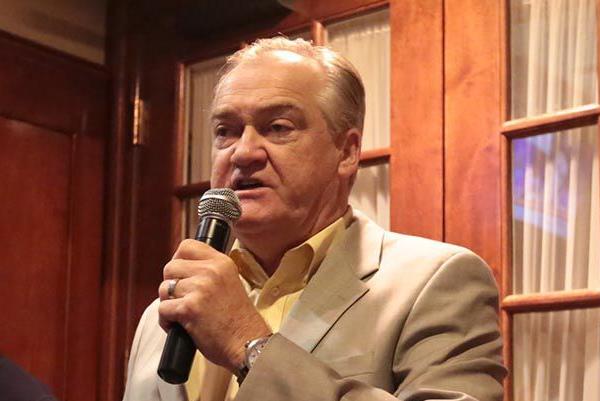 An egregious mistake by the office of Atlantic County Clerk Ed McGettigan has compelled a Superior Court judge to order a special election to rerun the irredeemably tainted vote that resulted.
McGettigan's office sent out 554 ballots to voters in Hamilton Township with the wrong county commissioner candidates for their district. By Election Day, when the county Board of Elections discovered the error by the clerk's office, about 200 of the incorrect ballots had been filled out, received by the board and removed from their envelopes — making it impossible to even identify those who had voted on an invalid ballot.
At an emergency online hearing that day before Superior Court Judge Julio Mendez, an assistant to McGettigan was left to explain what went wrong in the clerk's office and hear the judge's exasperated, caustic comments on the situation that resulted. McGettigan was nowhere to be seen and made his assistant also handle the subsequent questions from the media.
"This is a horrendous situation," Mendez said. "It does not reflect well on the clerk of Atlantic County."
No, it doesn't. A close competition for a commissioner seat has been compromised, and the special election that is the only path forward will cost taxpayers tens of thousands of dollars.
Republican Atlantic County Executive Dennis Levinson said Wednesday the costs of a new elect…
This problem in an election that everyone knew required attentiveness on the part of officials — and McGettigan's shameful subsequent evasion of responsibility — would be enough to question whether he should continue in the important job of county clerk. There's no question that if an executive in the business world disappeared after his operation made a major public mistake, he would quickly be dismissed.
But this election mistake is just the latest — the sixth that we know of — during the unfortunate term of County Clerk McGettigan.
2010: McGettigan's office leaves the name of an independent council candidate off mail-in ballots in Northfield. His assistant apologizes for the error.
2015: McGettigan's office fails to deliver provisional ballots to municipalities, so they weren't available to county voters who needed them at the polls. McGettigan blames new employees unfamiliar with the process.
2016: The office of Democrat McGettigan, in an election where he is a candidate, sends out a ballot already filled out for several Democrats — which is received by an Atlantic City Republican councilman. McGettigan's assistant submits a five-page affidavit explaining how this could have happened.
The District 3 Atlantic County commissioner position is likely to remain vacant for several …
2019: McGettigan's office prints and distributes mail-in ballots to Buena Vista Township voters without any "bubbles" to fill in to cast a vote.
2019: Half of the mail-in ballots for the general election that McGettigan's office has printed have misprinted bar codes, making it impossible for Board of Elections machines to read them.
In the November election, McGettigan's assistant said the state computer system generated the incorrect Hamilton ballots for the clerk's office to review, but it didn't review enough to discover any of the 554 botched ballots.
When he finally talked to the media two days after the court hearing and the election, McGettigan said, "Elections involve humans and technology, and there is always room for error."
Actually, it is exactly McGettigan's job to ensure there aren't errors in the crucial parts of the election process handled by the county clerk. And that's what other county clerks do.
A Superior Court judge on Monday revoked the election of Democrat Thelma Witherspoon as Dist…
Mendez said he understood it was a mistake, but "ultimately the buck has to stop somewhere. That's how I see it, and that's how upset I am."
Last week, Superior Court Judge Joseph Marczyk revoked the November results and ordered a new election to determine what is now the county commissioner in District 3.
McGettigan isn't competent or responsible enough for the vital job of ensuring the records and elections of Atlantic County are handled securely and dependably.
He should be replaced now, before his embarrassing mistakes and absence of leadership cause greater damage to public faith in Atlantic County elections and its government.