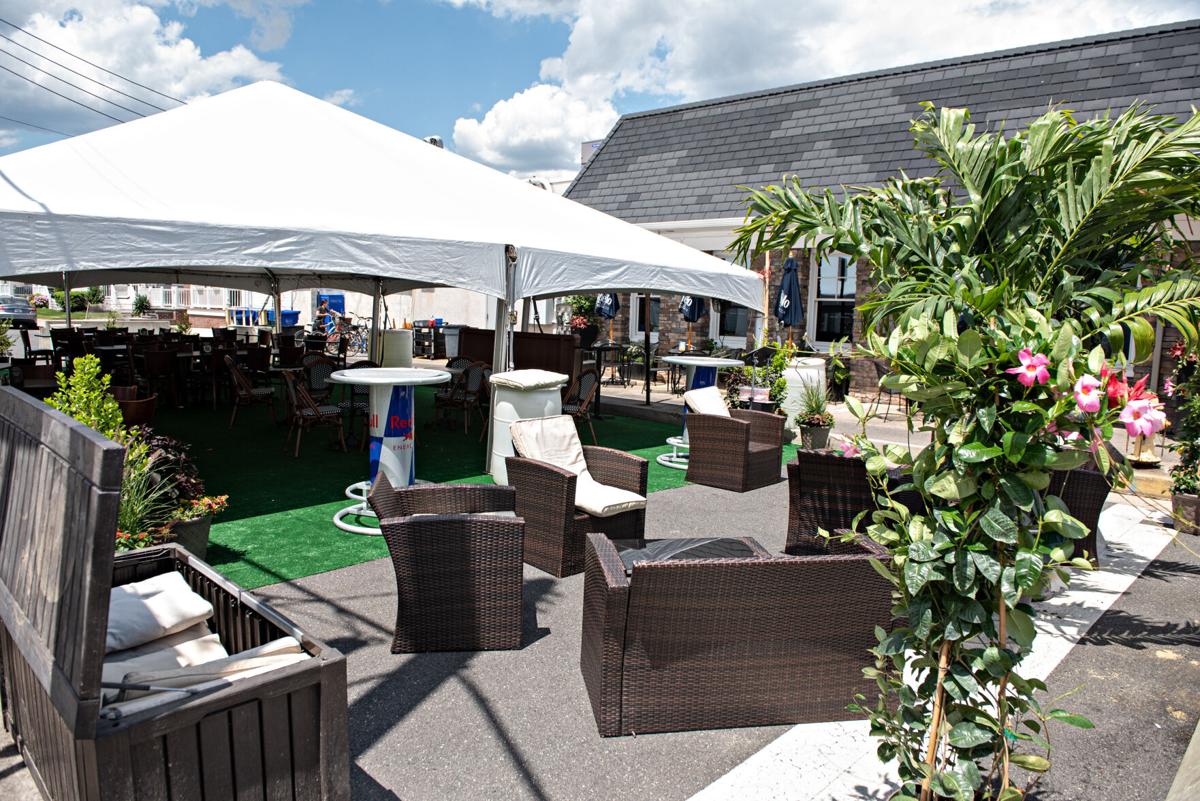 The residents and summer visitors of Margate have been admirably tolerant of a city action that is inconvenient at best.
City Mayor Michael Becker and his two fellow commissioners chose last year to give one of the city's restaurants a substantial and unique bit of help. For the Bocca Coal Fired Bistro on Ventnor Avenue, they closed a block of North Essex Avenue so the restaurant could create a large outdoor dining area.
Once the street was closed to traffic, the restaurant took over the portion adjoining it, setting up a big tent and putting out quite a lot of furniture and decorations beyond it.
To the operation of the restaurant in the public street, Bocca added live music for a party atmosphere each night until 10 p.m.
Last year, when Gov. Phil Murphy's lockdown first shut restaurants and then restricted them to serving outdoors, the public in general was sympathetic with their plight and grateful when the governor at least allowed a way for restaurants to serve them a meal.
Residents and visitors in the neighborhood around Bocca shared this attitude. As attorney Joel Garber said recently, he didn't have a problem with this extraordinary special help from the city because of the pandemic. "I was understanding."
Another local merely expressed whether the closed street would interfere with access by fire and health emergency vehicles.
Becker said he heard no complaints about the closure of the street. So, this year they closed it again for Bocca, to help it make up for the weaker business it did last year, they said. Besides hosting the live music venue, the street space adds 16 tables to the 60 inside the restaurant.
The restaurant has heard complaints and reacted by ending the music earlier, at 8 p.m. Residents reportedly are circulating a petition to stop the outdoor music altogether.
Visitors returning this summer have expressed disappointment that the street is still blocked and their prior patience has been abused.
Garber said the city didn't notify him the street would be closed again, so he had no opportunity to object. He asked some good questions, such as why a private business would be given a public space, and whether other restaurants (also recovering from last year) were getting streets closed for them.
Mayor Becker offered unsatisfying answers to such questions. He said that Bocca is unique because it doesn't have parking space or another area that can be used for outdoor dining. And he said that no other restaurant had asked for closure and free use of an adjoining street.
Bocca is not unique. All businesses must decide how much parking to provide as part of their decision on where to locate. Other restaurants surely have made decisions that turned out to be less than advantageous. Just because Becker and his fellow commissioners see a particular weakness in Bocca doesn't mean other restaurants don't have needs that officials could satisfy with government resources.
Becker seemed to suggest that all Margate restaurants may have streets closed for their free use if they ask. That would create chaos, so maybe the limiting factor would be who asked first, or who knows the commissioners, or … must we note the possibilities for corruption that arise?
Since government officials created much of the problem for restaurants last year, seeing other government officials mitigate that threat to a local business is rather satisfying — even though the way it was done seems improper.
But that was last year. Now it is business as usual for Bocca and other Margate restaurants, except exceptionally good business as the public celebrates its release from pandemic restrictions.
Time for business as usual in local government, too. No sweetheart deals for one company. No blatant favoritism of one private business. And especially nothing even resembling that without public hearings and all interested parties weighing in.
Margate visitors, residents and other businesses have been remarkably restrained in their reactions to the improper gifting by the commissioners. The commissioners should honor that by reopening North Essex Avenue now.