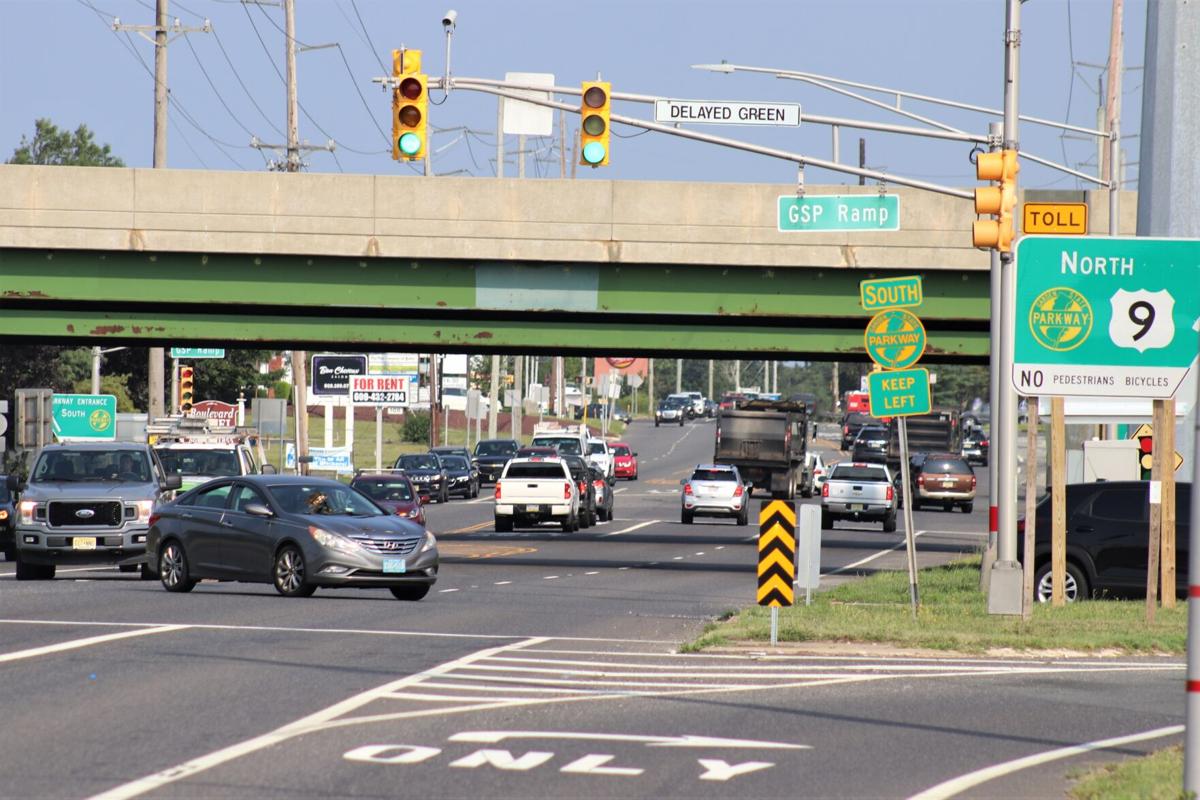 The work of a highway engineer must be very satisfying. They deal with variables that are well-defined and understood. Roads and intersections are gotten right so routinely that the path to successfully configuring them must be fairly clear. And they can see the difference their good work makes.
But then there's the human factor. Drivers and others behave in less predictable and sensible ways, finding the road to mayhem despite efforts to guide them to confident, comfortable travel interactions. We wouldn't be surprised if traffic engineers view ordinary people much the way IT staff do.
People like to think about how their roadways could be better. Views on roads and traffic are a staple of letters to the editor and online comments. We enjoy them and sometimes join the discussion.
We can't resist joining the already popular review of the intersection of Roosevelt Boulevard and the Garden State Parkway in Upper Township. A township committeeman kicked it off in January, urging improvements in response to accidents there. A couple of months later, the Cape May County commissioners asked the N.J. Turnpike Authority to look into it. The county's engineer has provided professional considerations and recommendations. And two of the nine candidates for three seats on Township Council called for a meeting of county and state officials to discuss the intersection. (Of course they did.)
The Turnpike Authority quickly put things in perspective, saying there hasn't been an excessive number of severe accidents at the intersection. The State Police added that accidents reported to them are in line with those at other parkway interchanges.
So perhaps the problem is that lesser vehicle-damaging crashes are too common. A pedestrian was struck by a car there in July, but this intersection is no man's land for pedestrians and there must be very few of them. (They're allowed to walk at the side of the road, but if they do so they should be on the highest alert at this complex crossroads.)
Local drivers may compare this parkway interchange in Marmora with one in Galloway Township at Jimmie Leeds Road. That one is spacious and modern, thanks to its rebuilding to create the full interchange needed by nearby Stockton University and hospitals. This could be done in Marmora, but it would involve the huge expense of building a wider parkway overpass, so smaller improvements may be adequate and preferable.
County engineer Robert Church has several good suggestions. Add yield stripes and rumble strips to the parkway north ramp for drivers exiting Ocean City, since they too often fail to yield and run into drivers from the west who have a green turn arrow. Possibly make that turn arrow last a little longer than 4 seconds, since the short light prompts some drivers to run the changed light as opposing traffic restarts. The county plans to add dashed lines guiding those turning left into the southbound parkway entrance.
The councilman, Curtis Corson, suggested turning the Route 50-parkway connection in Seaville into a full interchange, which would reduce the traffic load at the Marmora access. That's another major project, but a good one that might need to be done eventually anyway.
We have a modest suggestion. Drivers out of Ocean City heading into the northbound parkway ramp should be stopped by an added traffic signal when the green arrow is telling those entering the same ramp from the west to proceed. This may be a case where visitors whose minds might be elsewhere need something more than the encouragement of road markings and rumble strips.
Another improvement may require no effort at all. The traffic along the whole Jersey Shore has seemed unusually increased and intensified this summer by the release from COVID restrictions. As that effect eases as it inevitably must, so probably will the impatient collisions at the parkway in Marmora.