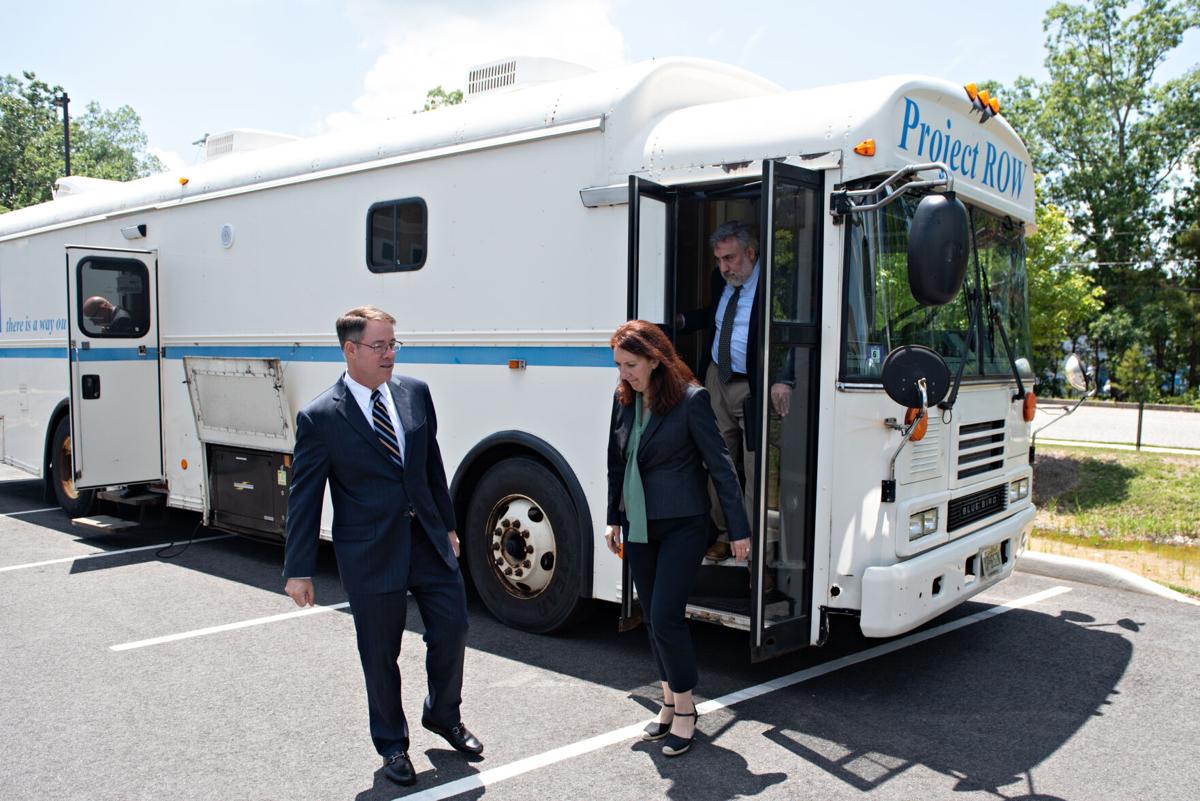 The longstanding goal of getting the needle exchange for drug addicts out of the Atlantic City Tourism District is now in sight. Many years after the late Sen. Jim Whelan launched the movement to relocate social services from the center of the region's tourism economy, City Council last month held firm and overwhelmingly voted to end its support for the service there.
There was never a question whether clean syringes would continue to be available to intravenous drug addicts in the city, helping them avoid diseases transmitted with reused needles. Not only are they available from pharmacies, but Gov. Phil Murphy and the state are committed to seeing needle exchanges continue indefinitely in the seven cities where the "pilot" program began more than a decade ago.
The best solution for providing this and other addict services in Atlantic City and in the surrounding area is to start a mobile harm reduction program. That could provide regular and reliable services to addicts in the city, and could reach underserved addict populations elsewhere.
According to Avert, an international HIV and sexual health nonprofit, the vans or buses of mobile programs operate along regular routes at fixed times, often at night when sex workers are working and when drug users are more likely to be on the streets. Large mobile programs can act like fixed sites, offering testing and other services as well. Avert says such programs can be more accessible than fixed sites and often face less opposition.
To see how this works, look no further than the mobile needle exchange in Camden, another of the seven state-supported providers.
The Camden Area Health Education Center's mobile van offers syringe exchange, screenings for HIV and hepatitis, screenings and treatment for sexually transmitted diseases, and referrals to social services including methadone drug treatment. The van also offers popular vaccines, wound care and condom distribution. Services are offered at Broadway and Fairview Avenue on Tuesdays and Thursdays.
The advantages of mobile services to addicts were highlighted recently by a visit from the White House Office of National Drug Control Policy. Regina LaBelle, acting director of the office, toured the mobile methadone clinic of the John Brooks Recovery Center in Mays Landing and met with state and local officials. She called attention to a change in federal policy that allows methadone providers to easily add a mobile clinic to their services.
"We want people to know about this new DEA mobile methadone rule," LaBelle said. "Our goal is to expand access to treatment for everyone who has an opioid use disorder and specifically at-risk populations."
Tom Coderre, the acting assistant secretary of the Substance Abuse and Mental Health Services Administration who accompanied her, said, "We are hoping that we can expand these mobile units all around the country and we're looking to New Jersey as one of the leaders in that to show the rest of us how to do it."