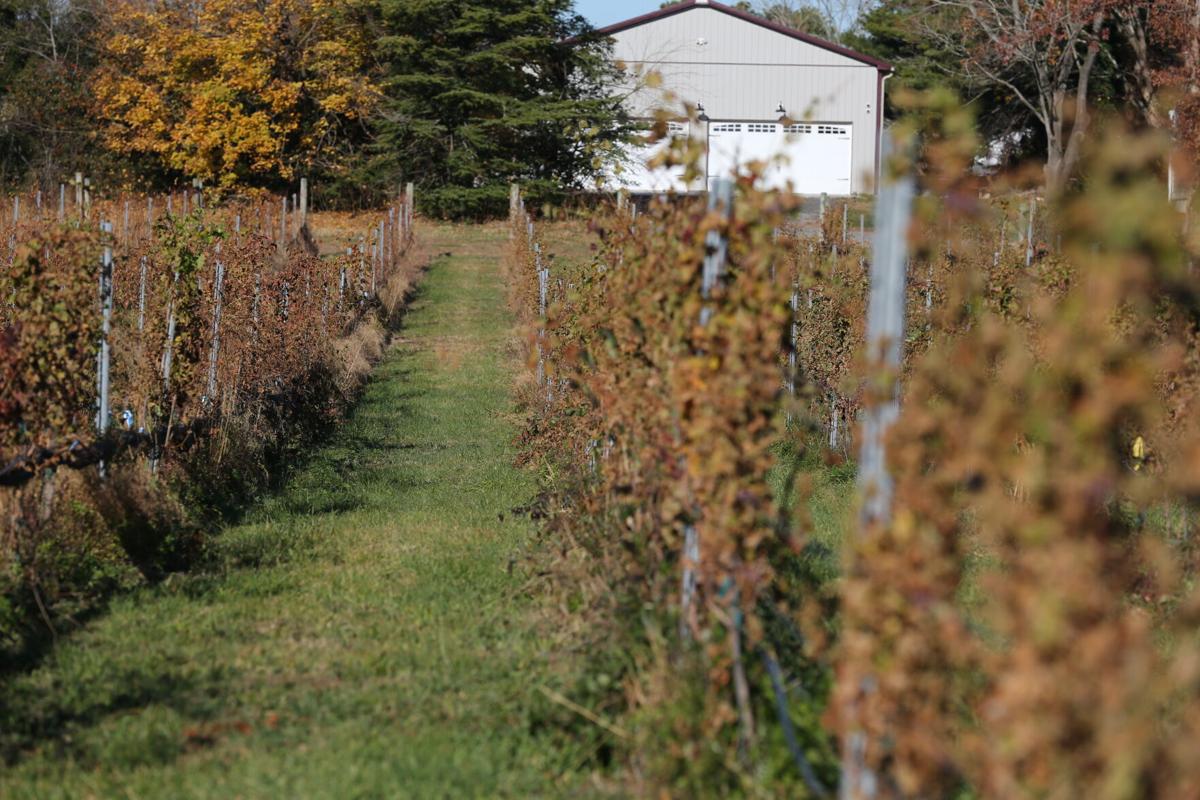 Wineries have uncorked many additional revenue streams such as hosting weddings, dinners, parties and meetings. Since enactment of a 2015 law, even those on publicly preserved farmland may do so under the oversight of county agricultural development boards.
This relatively new area of land-use law has seen some interesting cases. West Cape May, for example, once wanted to ban political fundraisers at wineries in the municipality.
Now an Upper Township preserved-land vineyard's proposed business expansion is posing another set of questions and perspectives.
What would become the Ocean City Winery, if allowed, would like to build and operate an 80-seat tasting center with 28 parking spaces on the site — the norm for full-sized wineries. But in this case the whole property is just 5 acres, and the cultivated part a mere 3 acres.
That's a tiny fraction of the average New Jersey winery's 97 acres, and tinier still of the 130 acre average of a more rural southern county such as Salem.
The property used to be a Christmas tree farm, a longtime favorite of landowners seeking to meet the minimal requirements for the state's lower agricultural land taxes.
Neighbors of the vineyard have protested the plan to township and county bodies and officials. They say the area is residential and quiet, and shouldn't be subject to the traffic and noise of a commercial winery.
The township Planning Board just before Christmas put off considering the proposal, apparently seeking clarity on which governing bodies have a say in the matter and how much.
The lawyer for the vineyard, former state legislative candidate Colin Bell, said the plans may not need planning board approval. He said state Right to Farm legislation gives power of approval to the county agricultural board, and that already has ruled the site is a working farm.
Cape May County bought the development rights to the property so it would remain protected farmland. But perhaps a restaurant-sized facility to serve beverages and snacks to visitors doesn't count as development no matter how small the farmland next to it. Just how much wine would be produced from 3 acres of grapes? And is a commercial winery a conforming use for the land-use zone of it and its neighbors?
Bell said the vineyard owner has agreed not to host outdoor music, food trucks, weddings or parties, and to limit hours of operation. Residents expressed concern about traffic on cul-de-sac Bayaire Road, but the vineyard is proposing to make a new entrance directly on Route 9.
A lawyer for the neighbors said the winery plan would be "a very large expansion of an already nonconforming use," one that should be open to more public comment.
The 2015 law that extended the entertainment options for wineries to those on preserved farmland also stipulated some limits. Income from events must remain less than half of total winery income; special occasion events can only be held weekends and holidays (unless approved by the state or local agricultural board); events must meet state noise standards, and must not "knowingly result in a significant and direct negative impact to any property adjacent to the winery."
That seems to indicate the neighbors are entitled to some consideration, if they can figure out who is responsible for taking them into account.
Then there is always the hope that the parties will come to an agreement acceptable to all. They might need guidance from some part of government to do that. And the state should consider returning to its expansive exemption for winery development to see if it's really serving land preservation or profit-seeking end runs around the ordinary regulation businesses must face in New Jersey.