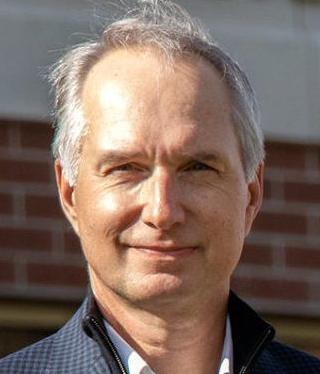 "Water is the best of things," wrote the Greek poet Pindar, and surely he was right.
I grew up on water. Just a stone's throw from the Ottertail River, I would spend my summer days fishing for panfish and pike in the morning, and swimming all afternoon. By mid-July my skin was so dark, visitors to our little Scandinavian community would ask my mother if I was adopted.
"No," she would reply, "but he is half fish, just like his grandpa."
Grandpa Ralph was the one most responsible for my early love of water. Each year, as summer approached, he would take me downtown and tell the barber to shave my head. "That much," he would say, indicting ¼ inch with his thumb and forefinger. Then he would turn to me and wink, "You will swim like a feather and dive like a stone."
That sounded good to me, and I would spend the rest of the summer trying to do just that. As the years went by, I would spend my days fishing, hunting, swimming and water skiing on just about every one of the dozens of lakes within a few miles of my home in northern Minnesota, lakes with names like Eagle, Wolf, Acorn, Pine, Tamarac, Grey's, Rose and Height of Land.
Even at that time, however, the quality of the lakes was diminishing. Houses and cabins occupied much of the shoreline, and old-timers like my grandpa would reminisce about how good the fishing used to be. When it came time for a family vacation, we would inevitably head further north, to camp on lakes whose shores had not been developed, with water so cold and clear you could drink it straight off your canoe paddle.
Today I live by the Mississippi River, and while I enjoy fishing the river and the numerous streams that flow into it, I remain in love with the deep, cold, clear northern lakes that, since my youth, represented what Sigurd Olson called "the intangibles," things like freedom, wildness, beauty and wholeness — things we value but don't know how to protect.
But as more people seek those very same things, the places where they can be found are diminishing. Many of those places are being slowly, inexorably destroyed by the people who love them most.
For the past 22 summers, my brother and I have travelled north to one lake in particular to camp and fish. The lake in question sits just below the Canadian border. It is a large lake, over 150 feet deep, with numerous islands and rocky reefs. At night, lying in a tent on one of the islands, you can hear the loons' tremolo echoing against the pines, and later, as the moon rises, packs of wolves howl to one another across the dark face of the water.
When we first started going there the fishing was easy, and the water clarity exceptional. We would fish in the morning, catching our limit for supper that evening. In the afternoon we would go snorkeling along the reefs, observing fish where we had been catching them earlier in the day, looking down at walleyes feeding on leeches and crayfish in the crevices between rocks a dozen feet below.
About 10 years ago we started noticing changes. One of the old family-run resorts was sold, and several large houses built with lawns running down to the shoreline. Phosphorous from fertilizer was contributing to algae growth, and water clarity had diminished to less than 6 feet. More boaters with larger outboards were showing up at the landing. The water was warmer in mid-June than it had been a few years earlier, and every year we caught fewer walleyes. In 2016, the Minnesota Department of Natural Resources added the lake to their list of impaired waters.
Today, the lake still looks pretty much the same to the casual observer. One still sees mostly rocky shores lined with pines. Loons still call to their mates in the evening. The wolves still howl. But below the surface everything has changed.
What is happening to that lake was described by Garrett Hardin in an article in Science magazine in 1968 as the "tragedy of the commons." It is when a common good, like a lake or stream or forest or meadow, is loved too much. Too many people use it for their own short-term interests, and nobody pays attention to the long-term effects on the whole. It is in this way that we often destroy the things we love.
Sometimes I think about finding another lake, further north, one that has not been contaminated by gasoline and phosphorous, by mercury and plastics. But then I recall the words of Henry David Thoreau: "It is in vain to dream of a wildness distant from ourselves. There is none such. It is the bog in our brain and bowels, the primitive vigor of Nature in us, that inspires that dream."
Then I come to my senses and remember that my responsibility is not to escape the world but to preserve the best of it.
Water is the best of things. It nourishes and sustains, it cleanses and purifies, it restores our bodies and our minds, it draws us together and receives us. When we take care of our waters, we take care of ourselves.