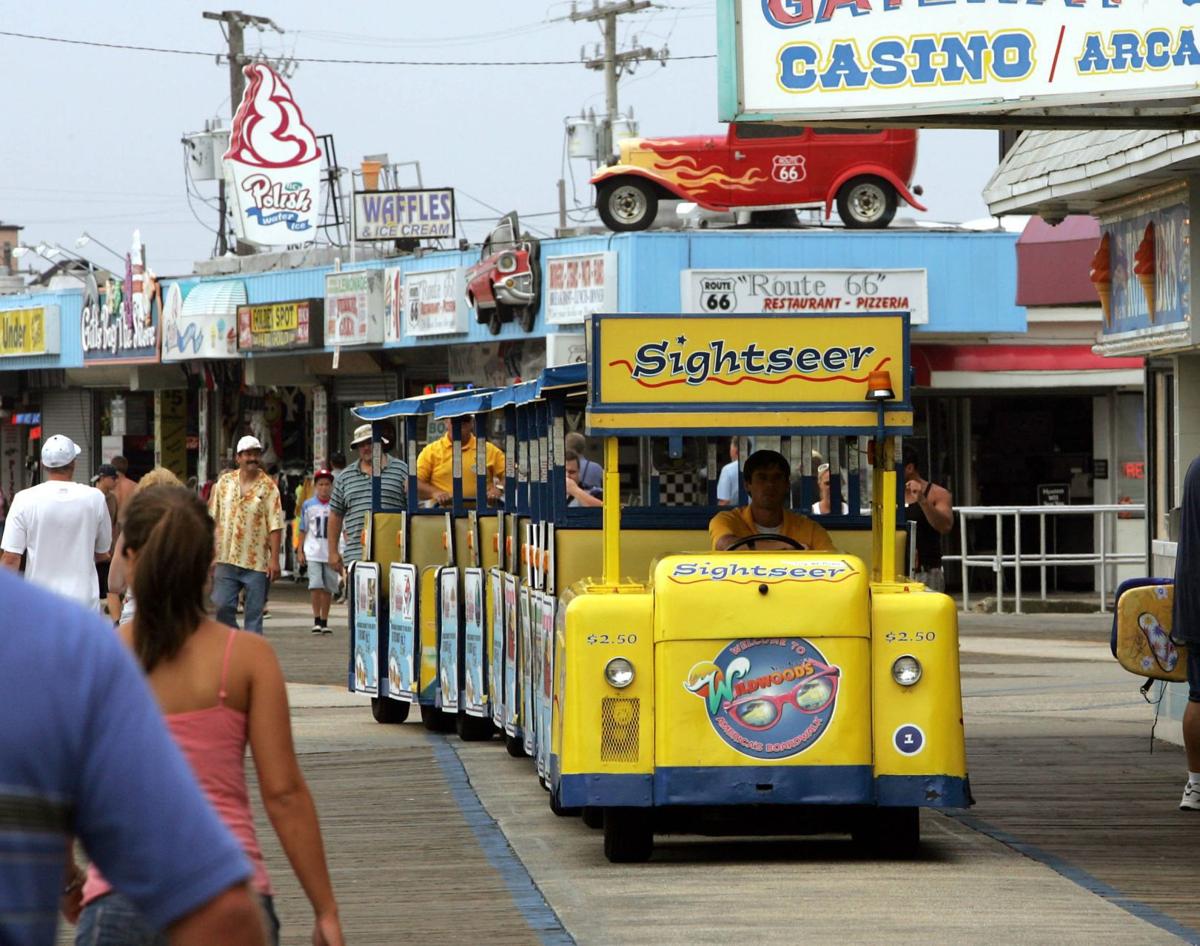 WILDWOOD — The iconic tram car on the Boardwalk is officially entering its 70th year of service.
To celebrate, residents and visitors in Wildwood will get the opportunity to ride the tram for 10 cents Monday, the same price it was when it was brought to the Boardwalk in 1949.
A Look back at Wildwood Tram Cars
"They mean everything to the Boardwalk," said Steve Frame, a Wildwood resident who does maintenance on the tram cars. "I don't think the Wildwood Boardwalk would be the same if we never had them."
The original tram cars were built by the Greyhound Bus Co. and brought to Wildwood after they were purchased from the New York World's Fair by local business owner S.B. Ramagosa. The trams carried people around the World's Fair in Flushing, New York, then debuted on the Wildwood Boardwalk on June 11, 1949.
Marty Shapiro, owner of Gateway 26 arcade, said the trams are not just iconic, but important because the Boardwalk is so long.
"This is almost a 3-mile Boardwalk, so the tram cars give people, especially senior citizens, an opportunity to see the whole thing," he said. "It's also very symbolic because of the slogan. You can't go anywhere without someone knowing what it is."
Indeed, the famous "Watch the Tram Car, Please" slogan has become a staple of New Jersey. Former governors and celebrities have ridden the trams, and last year rock legend Bruce Springsteen was spotted catching a ride.
The tram cars travel about 4 to 5 mph, Frame said, and run on battery.
Every night around 2 a.m. when the Boardwalk closes, Frame is responsible for parking the tram cars in a warehouse near 26th Street on the Boardwalk.
"It's pretty cool and I love doing it — until there is a problem," Frame joked. "We get a lot of flat tires because of the nails on the Boardwalk, but overall I would say they hold up pretty well."