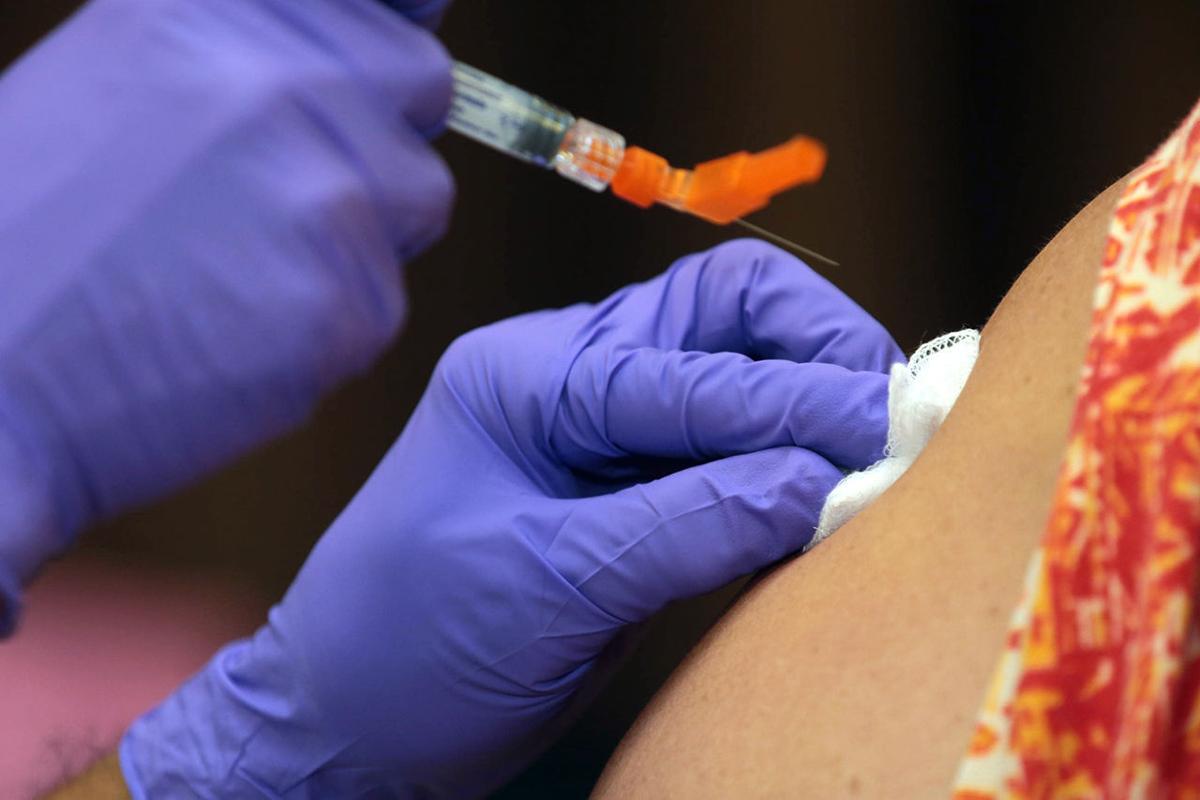 The rates of children getting flu shots are the lowest in four years, a trend that troubles experts as more cases of the flu are being reported in South Jersey
Flu cases have reached high levels in all New Jersey counties for the first time this year, but only about two of every five people in the U.S. have been vaccinated.
Experts say it is dangerous when the majority of people are not protected against the flu, particularly children.
"A lot of these people get very complacent, and they're not aware of how serious the flu can be," said Dr. Ricardo Barzaga, infectious disease consultant at Southern Ocean Medical Center in Stafford Township.
Barzaga said the so-called mild and late flu season of last year may have deterred people from getting a flu shot ahead of this season. Other health experts said families may wait until the weather gets cold and friends, family, neighbors and coworkers start to fall ill.
"The sicker people get, the more people actually start worrying about it," said Megan Sheppard, health officer at the Cumberland County Department of Health.
Sheppard said the department is still seeing children brought in for flu vaccines, and more adults are starting to come in as they notice the flu making its way through their community.
"We always tell people that it's never too late to get the flu vaccine," she said.
A runny nose, coughing, headaches, fatigue and fever can all be signs that someone has the flu, which is often treated with rest, hydration and over-the-counter medication. But children, the elderly and pregnant women can suffer more severe complications. They include pneumonia, bronchitis, sinus infections, ear infections and sometimes hospitalization. The flu can also exacerbate existing chronic health conditions. Death is rare, but New Jersey reported one death of a child last season.
Although the high-risk groups are more in danger of these consequences, data from the Centers for Disease Control and Prevention indicate vaccination rates among children are the lowest they have been in the past four flu seasons.
Although last year's flu cases overall were not as severe as in previous years, Barzaga said he believes the state is getting hit harder now than at this time last year.
A Jan. 9, 2016, report from the state Department of Health showed flu levels were mild in most counties, and there were 162 flu-positive cases. This week's report shows every county is experiencing high levels, and there are nine times as many flu-positive laboratory cases.
Atlantic and Ocean counties reported 60 and 148 positive cases, respectively, this season. Cape May County reported a single case of influenza A, and Cumberland reported three cases, also influenza A.
Linda Gilmore, Atlantic County spokeswoman, said the county has provided 1,122 vaccines this season. That is down from total vaccines given last year, but Gilmore said the county will be providing vaccines for the next several months.
Gilmore said one reason the county may be recording fewer vaccinations is people can now choose from more places to get their flu shots, including pharmacies, hospitals, private health providers, schools and workplaces.
More than half of all adults and about 38 percent of children got their early-season flu vaccines at doctor's offices, according to the CDC, but about one in four adults gets them at a pharmacy.
In addition to more flu cases being identified now compared with this time last year, Sheppard said, health officials have noticed more early outbreaks of norovirus, or stomach bug, in schools this season.
That, combined with the flu appearing in South Jersey and low flu vaccination rates, could spell trouble for families in the coming weeks and months.
"There still needs to be more education out there, more dissemination of news on these complicated side effects, because people simply don't know," Barzaga said.