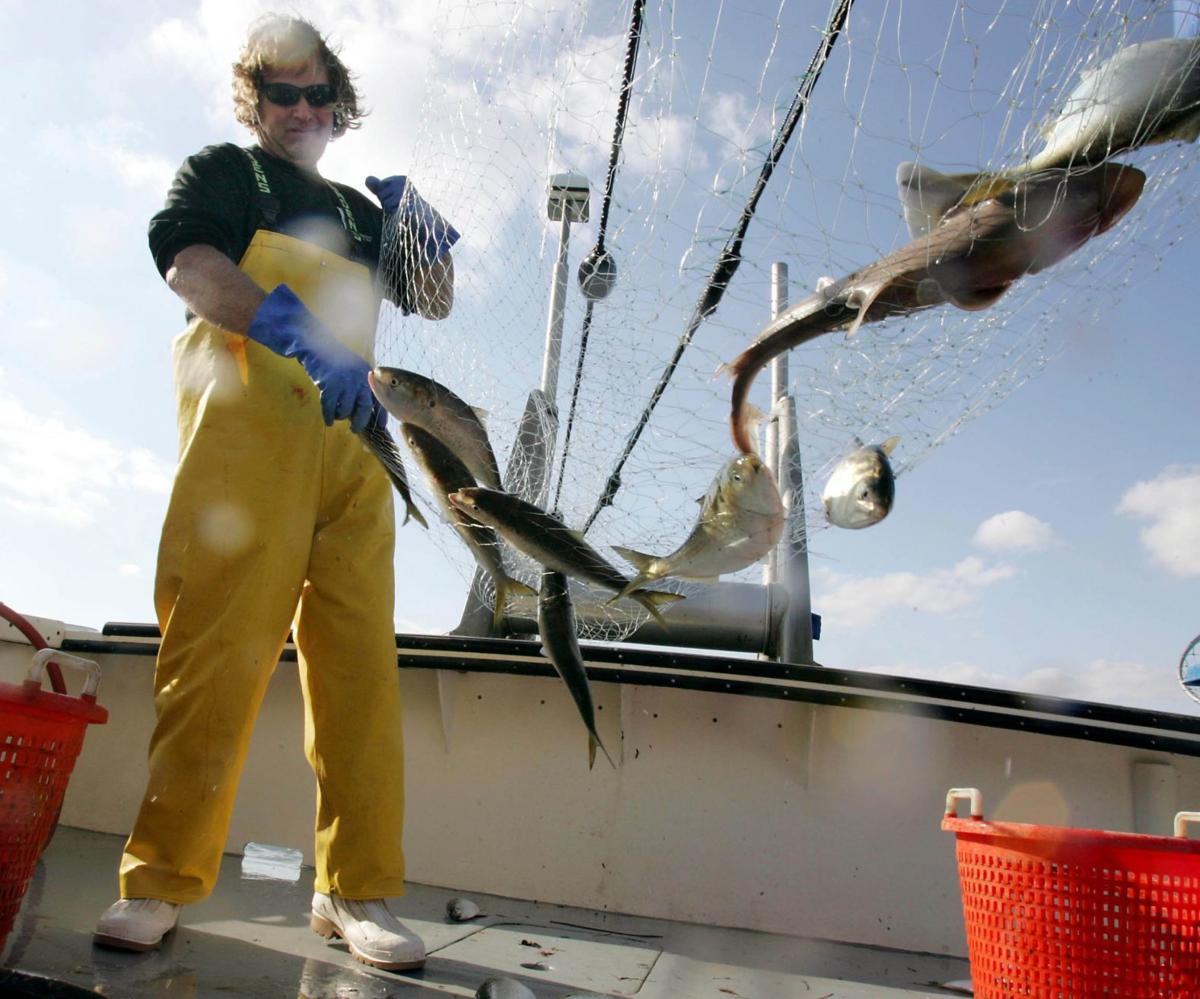 Commercial anglers who catch monkfish off the Jersey Shore are among those who may be impacted most by warming seas.
That's one finding from a Rutgers University study released last week, which looked at how climate change will likely affect fishing opportunities in 85 towns from Maine to North Carolina. As the Earth gradually warms, so too do ocean temperatures, and fish that need cooler habitats will swim farther north.
The report found that waters off five New Jersey communities will be less suitable for monkfish by 2050: Cape May, Long Beach, Barnegat, Waretown and Point Pleasant. Of those, Long Beach is expected to see the most drastic change.
"Monkfish, their habitat is moving," said co-author Kevin St. Martin, an associate professor in Rutgers' Department of Geology.
Those who use gillnets will also have fewer fishing opportunities, according to the study. A gillnet is a wall of mesh thrown into the water to trap fish.
Gillnetters target monkfish and other species that are expected to swim north, St. Martin said. But small and large trawlers in New Jersey likely won't see a change in fishing opportunities, the report states.
The findings, published in Nature Climate Change, were based on 13 global climate models projecting how ocean temperatures are likely to change.
Commercial fishing is a multibillion-dollar industry in the Garden State, and warming waters may force some to adapt to shifts in fisheries.
"Some communities relying on monkfish may switch to another fish," St. Martin said.
Captain Kevin Wark, a gillnetter who fishes off Barnegat Light, said about 50% of his yearly income comes from monkfish.
Currently, he said, the population seems stable off New Jersey, but he's keeping a close eye on trends. Lately, he's been seeing some fish off Barnegat Light that are traditionally found further south. Global warming, changing regulations and other environmental factors can all affect the distribution of fish in the Atlantic.
He said using gillnets adds another layer of complexity because, with species like bluefish, the gear becomes less effective the farther one travels into the water.
"There's a lot going on with climate change," Wark said. "Right now, (monkfish are) stable. But that might change."
In general, the researchers said the Mid-Atlantic Bight, the region New Jersey falls in, will fare worse than the Gulf of Maine and Scotian Shelf in the northern U.S.
The bight's habitat will become far less suitable for a number of species, including ocean pout and yellowtail flounder, the report found. But temperatures will be more fitting for longfin inshore squid, summer flounder and black sea bass.
"Some communities like Portland, Maine, are on track to lose out, while others like Mattituck, New York, or Sandwich, Massachusetts, may do better as waters warm," said senior author Malin Pinsky, an associate professor in the Department of Ecology, Evolution and Natural Resources at Rutgers University-New Brunswick.
The goal of the study was to pinpoint areas where strategies for adapting to climate change will be needed.
St. Martin and Pinsky both said some boaters will choose to travel farther for fish, if they have the resources. Others may switch to different species.
"Adapting to climate change for many communities will require fundamentally new approaches to fishing," Pinsky said. "Change has become the new normal."