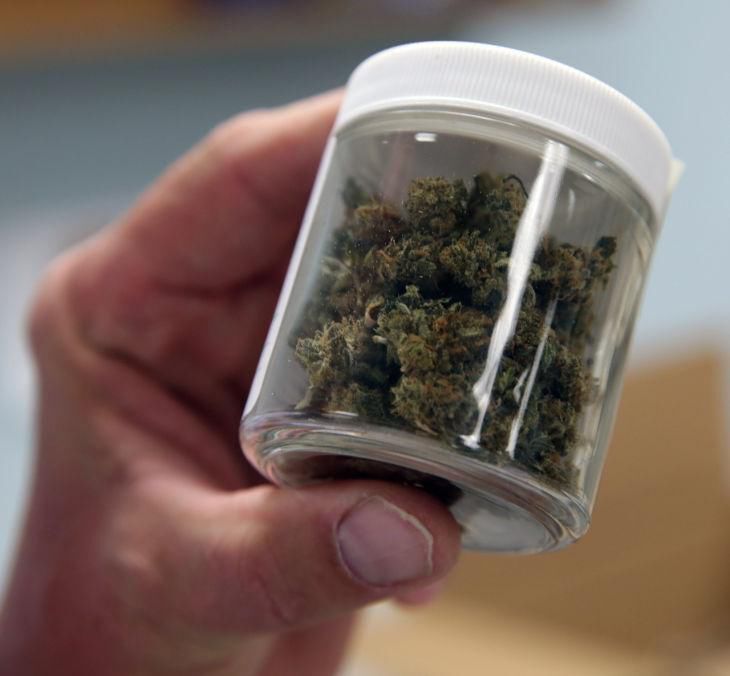 Atlantic City and Vineland have been selected as sites for new medical marijuana dispensaries in South Jersey, state officials said.
The New Jersey Department of Health announced Monday that MPX New Jersey and Columbia Care New Jersey are among six businesses and organizations awarded new licenses to cultivate and dispense medical marijuana.
MPX New Jersey will cultivate the marijuana in Galloway Township and dispense in Atlantic City, and Columbia Care New Jersey will hold both operations in Vineland.
"Six very strong applicants were selected, including minority-owned and women-owned businesses," Health Commissioner Dr. Shereef Elnahal said in a statement.
"We will meet with them early next year to refine their timetable for growing product and opening their doors," he said. "We are committed to an equitable expansion of supply to meet growing patient demand, and these new locations will reach patients that currently have to travel longer distances to obtain the therapy."
The two applicants are linked to larger parent companies.
MPX Bioceutical Corp. operates medical and recreational marijuana businesses in the United States and Canada, according to its website.
"We are pleased to announce that New Jersey Department of Health has approved MPX New Jersey LLC's application to proceed with the permitting process toward the goal of operating a vertically integrated Alternative Treatment Center in the Southern Region of New Jersey," Beth Stavola, chief operating officer at MPX Bioceutical, said in a statement. "As a woman-owned business, MPX New Jersey is proud to have the highest composite score out of all 146 applications submitted in this round, and we are excited to expand access to the state's medical marijuana program to the patients who need it."
Columbia Care is a medical marijuana health care company with locations throughout the United States and Puerto Rico.
"Being given the opportunity to strengthen the health and economic vitality of the Vineland community, while addressing unmet medical needs of patients throughout New Jersey, is part and parcel with the mission and purpose of our organization and reaffirms our position as the dominant national medical cannabis operator in highly selective, highly regulated jurisdictions," Nicholas Vita, chief executive officer of Columbia Care, said in a statement.
The businesses join an existing six dispensaries, including Compassionate Care Foundation in Egg Harbor Township, that serve more than 38,000 patients throughout the state.
VINELAND — Voters in Tuesday's midterm election approved a public question that would allow …
Two license applicants were awarded for each region of the state — north, central and south. The other four successful applicants:
North Jersey — NETA NJ LLC in Phillipsburg, Warren County, and GTI New Jersey LLC in Paterson, Passaic County
Central Jersey — Verano NJ LLC in Elizabeth (dispensing) and Rahway (cultivation), Union County, and Justice Grown in Ewing, Mercer County
A six-person committee within the state departments of Health, Agriculture and Treasury reviewed 146 applications from 106 organizations that applied by Aug. 31 to build and operate alternative treatment centers.
EGG HARBOR TOWNSHIP — Inside the warehouse of Compassionate Care Foundation near Delilah Roa…
The chosen applicants have to pass background checks, provide evidence of their dispensary locations and municipal approvals, and comply with all regulations under the state Division of Medical Marijuana before getting approval to start growing medical marijuana, state officials said.
Known South Jersey investors and companies that had applied for the licenses included:
• Relevant 1 LLC, a cannabis company formed by Dr. Ira Trocki, owner of Egg Harbor City Boat Co. and Northfield-based plastic surgeon, and Dr. Jon Regis, CEO and president of Reliance Medical Center
• Superior Grow Lab and partners James DiNatale, owner of RGC3 LLC, and George Miller, an Atlantic City-based attorney
• Cresco Atlantic, an Atlantic City-based team formed by members of Calvi Electric and Longview Strategic LLC
"Cresco Atlantic submitted a detailed and thorough application with significant community support, and we look forward to reviewing the scoring to understand the evaluation process," said Ellie Siegel, CEO of Cresco Atlantic LLC. "We haven't received any information on the scoring breakdown or how certain Atlantic City applications compared to others, but we congratulate those that were successful in the process and know the patients of New Jersey will benefit the most by having more access to getting relief for their medical symptoms or conditions."
The state Department of Health announced that all 146 applications will be made public on its website in 2019, including the winning applications.
"They went with the larger companies," said Dr. Jon Regis, president of Relevant and president and CEO of Reliance Medical Group. "(Marijuana) can be a controversial issue, and to go with people who have never done it before, under a lot of scrutiny, it makes a lot of sense. I understand and agree really, but a lot of people here got excited that there would be more of a local play."
"It's pretty much what I expected, but I think in the next wave (of licenses) someone local will get one," he said. "I'm in it for the long haul."
ATLANTIC CITY — The Tourism District could soon be home to a medical marijuana dispensary an…