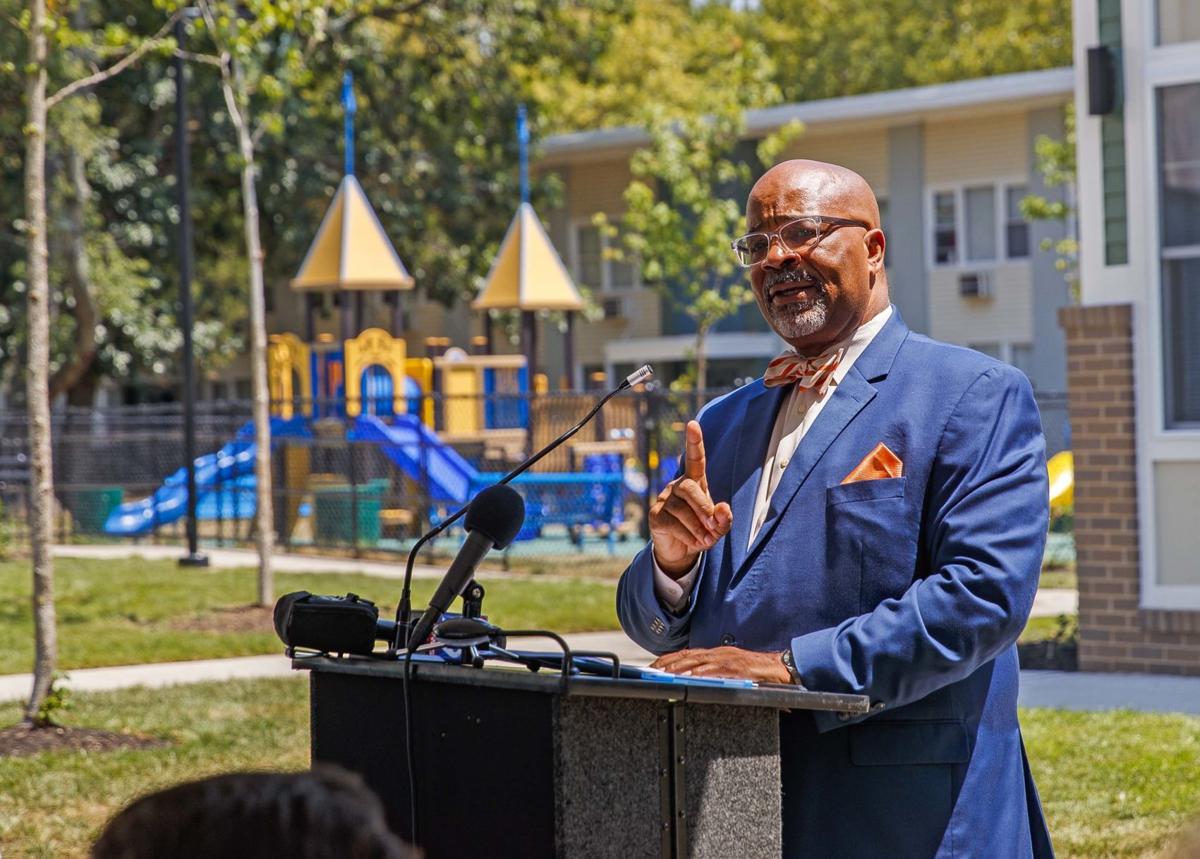 Financial losses from the COVID-19 pandemic have hit municipalities that rely on construction, parking and other fees hardest so far, but mayors from small towns to big cities anticipate losses will deepen for everyone in the coming months.
"We lost $3 million in total revenue during the pandemic (March 16 to reopening in late May) — $1 million in parking utility alone," said Bloomfield, Essex County, Mayor Mike Venezia during a New Jersey State League of Municipalities online presentation Tuesday. "What concerns me most (going forward) is the ability of residents to pay property taxes."
Towns are bracing for revenue losses when third- and fourth-quarter property taxes are due Aug. 1 and Nov. 1, respectively.
More than 1.2 million New Jerseyans have filed for unemployment benefits during the pandemic, and it remains unclear how many of them will be able to return to work this year as businesses reopen under limited capacity rules.
Casinos and indoor dining, for example, can reopen July 2 but must do so at just 25% capacity, Gov. Phil Murphy ordered Monday.
"The third quarter is really what we are looking at (as a potential problem)," said Bridgeton Mayor Al Kelly. Second-quarter tax payments, due May 1 and extended to June in many places, came in stronger than anticipated for Bridgeton and for most towns.
Escrow payments had been made to cover second-quarter payments before the shutdown put people out of work, said Clinton Township, Hunterdon County, Mayor Janice Kovach, who is NJLM 1st vice president. As time goes on, those escrows will be depleted and people who lost jobs during the crisis may not be able to make payments to replenish them, she said.
That's why municipalities need financial help from the federal and state governments to make up current and future revenue losses from the COVID-19 epidemic, the mayors stressed.
"The governor is hoping to bond $5 billion (with the help of the federal government), with an additional $9 billion from the federal government as a loan, for a total of $14 billion," said NJLM President James J. Perry Sr., a committeeman in Hardwick, Warren County.
Of that, $4 billion would be given to municipalities that need assistance, Perry said.
Without help, municipalities may be forced into higher debt, the officials warned.
State law requires municipalities to collect not only municipal taxes, but also school and county taxes. Towns must pay the school districts and counties on time, regardless of whether there is a drop in property tax payments, Perry said.
"One of the things the league has been asking for in the past is some kind of bill to take that away from us so we're only collecting for municipalities. ... for schools to collect their own taxes so we're not on the hook for school taxes," Perry said. "If we don't get income coming in, we don't have money to pay school taxes ... we have to bond to pay school taxes."
"In Bloomfield that's 63% of what we collect," Venezia said of the percentage of property taxes that must be passed along to other entities. That's about average for the state.
"The collection rate dropped to 95% (from the typical 98%), and that was a loss of $800,000 last quarter," Venezia said.
"We will have to look at layoffs or furloughs, lay off 5% of the workforce," Venezia said. "This is a dramatic loss beyond anyone's control and must be addressed."
Kelly said poorer cities like Bridgeton need special help as their residents simply cannot pay more in property taxes.
"The federal government has to step in and help towns in New Jersey, especially towns such as mine that are financially challenged," Kelly said. "We do not have the revenue and tax base to make up for deficits."
Panelists said most towns are already running a bare-bones workforce and cannot cut further.
"The largest part of our budget is police and fire," Kelly said, adding the city is looking at every position to see what is and isn't required. "There is no opportunity for us to cut back there. They are needed now more than ever."
NJLM Assistant Executive Director Mike Cerra said the 2008 recession, Superstorm Sandy, interest arbitration caps and budget caps have pushed municipalities to cut costs.
"Municipal governments are lean and efficient already," Cerra said. "There hasn't been regrowth from all those cuts."
Kelly said shared service agreements, of which Bridgeton has 30, are important to containing costs, and the mayors all agreed they will become even more important going into the future.
Contact: 609-272-7219
Twitter @MichelleBPost