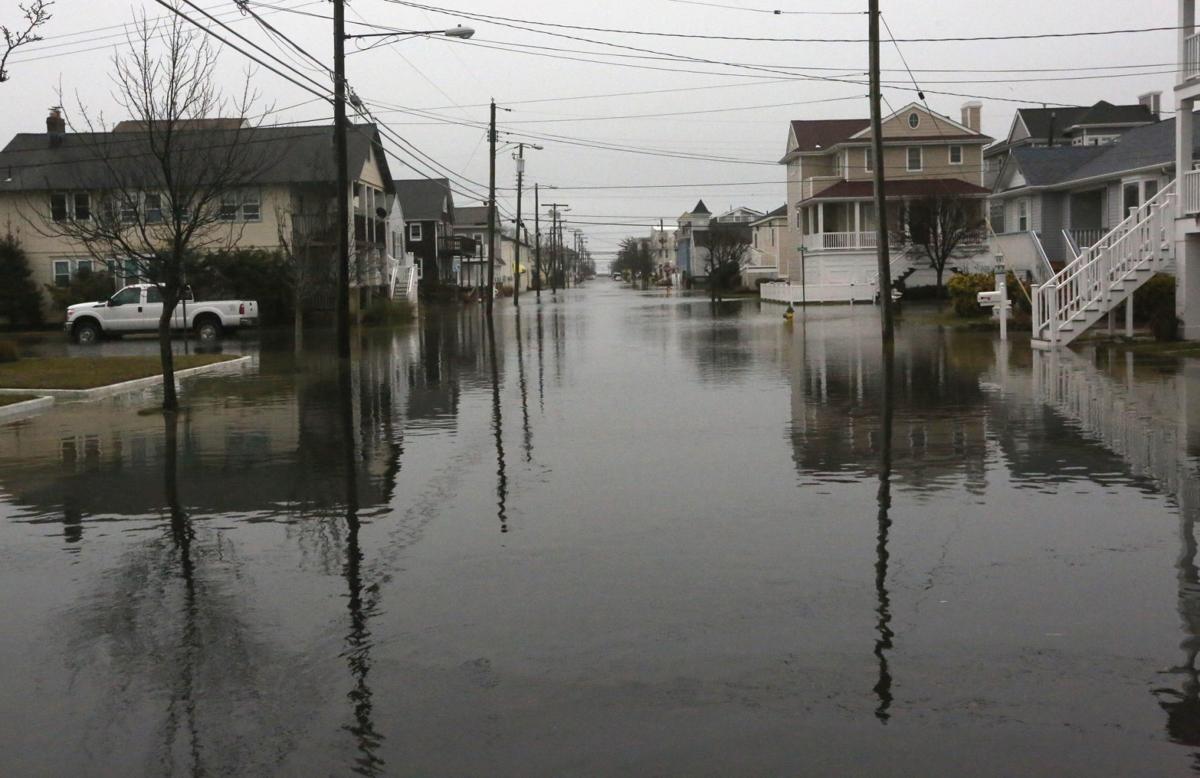 New Jersey has lost $4.5 billion in appreciation of home values since 2005 because of flooding related to sea-level rise, and Ocean City has lost more than any other municipality in eight coastal states, according to a new study by the nonprofit First Street Foundation.
Bayside homes are most affected, and oceanfront properties relatively unscathed, said Jeremy R. Porter, a Columbia University professor and foundation statistical consultant who worked on the study.
But Ocean City spokesman Doug Bergen said the study claims to quantify a loss of historical appreciation in real estate, not a loss in actual value. He called the study's conclusions "implausible."
"Ocean City has lost no real estate value. The assessed value of all real estate in Ocean City is about $11.7 billion," Bergen said. "That ratable base has risen substantially since 2005 and represents the third highest for any municipality in New Jersey."
Average sale prices for Ocean City homes held relatively steady through the 2008 recession and have steadily increased since then, Bergen said.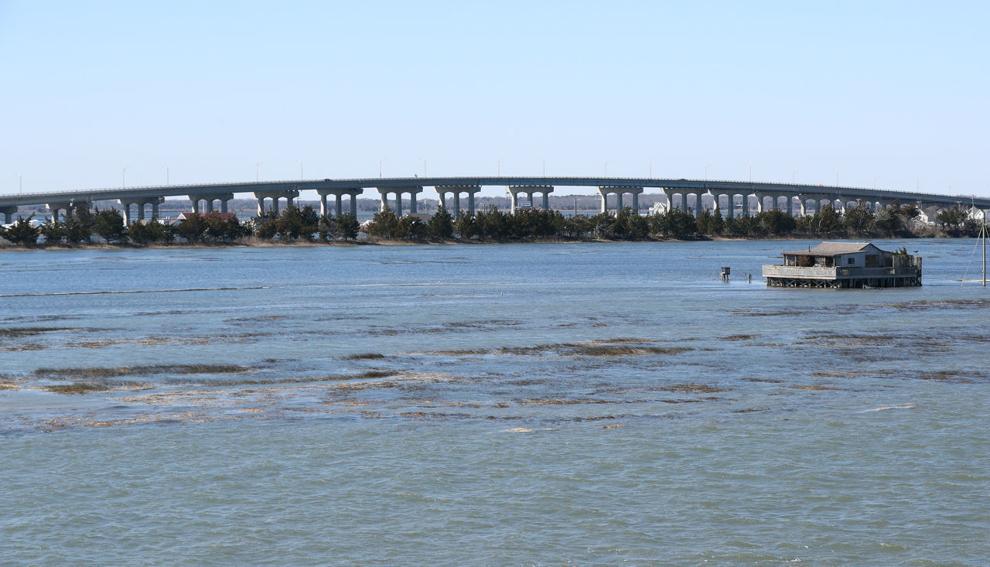 First Street Executive Director Matthew Eby said the study compared like-to-like properties and found properties in flood-prone neighborhoods have not appreciated as much as similar properties in neighborhoods without street or lot flooding.
The findings are available at Flood iQ, a flood risk map and tool that allows people to search specific addresses for information, as well as property-loss data by municipality.
It's more bad news for Ocean City. In June, the Union of Concerned Scientists released a study showing the family resort has more properties at risk of chronic high-tide flooding by 2045 than any other community in the state, potentially undermining real estate values and tax ratables.
"I'm not surprised. It's something the Ocean City Flooding committee has known for years," Suzanne Leary Hornick said of Ocean City's big property losses in the First Street study. She administers the Ocean City NJ Flooding Facebook page, lives at 30th Street and West Avenue and regularly posts photos of flooding around her home.
Leary Hornick said the group is working with the state Department of Environmental Protection on a Citizen Science Data Monitoring Program, using 21 volunteers to collect photos and data every time it floods. She has asked the city to join the effort, she said, but hasn't gotten a response.
"This isn't a Mother Nature problem. It's a City of Ocean City problem," Leary Hornick said. "It's overdevelopment and ... impervious surfaces."
But Gary Jessel, broker owner of Fox Real Estate in Ocean City, said the market is strong. Property values are increasing for condominiums and single homes in the city because the number of properties for sale is low.
He also said Hurricane Sandy had a distorting effect on market figures.
"They are comparing 2005 — the height of the crazy sales market — to (in some cases) homes sold for land value alone to developers who built new construction," Jessel said.
The current city administration has been installing pumping stations and making other improvements that have moved flood waters out from lower-lying neighborhoods more quickly, Jessel said.
The study analyzed housing in New York, New Jersey and Connecticut and found $6.7 billion has been lost in home value appreciation from 2005 to 2017 due to sea-level rise flooding. First Street had previously released a study showing an additional $7.4 billion had been lost across five southeastern states, for a total of $14.1 billion from Florida to Connecticut.
"New Jersey is particularly sensitive to tidal flooding risk because of Sandy, and so much value is concentrated on barrier islands," said Steven A. McAlpine, head of data science at First Street, who also worked on the study. "There is so much exposure on the bay in New Jersey. That is what stood out."
The research is the first to find that direct, property-lot flooding isn't the only thing affecting values, according to First Street. Nearby road flooding also has a major impact, the study found.
Raising a home adds value, "but if it is attached to a neighborhood that floods, it will appreciate less," Porter said.
ATLANTIC CITY — The resort can thank its great-great-grandparents for installing a major flo…
Earlier this year, Porter and McAlpine released a peer-reviewed academic publication in the journal Population Research and Policy Review showing $465 million was lost in Miami-Dade County's real estate market from 2005 to 2016 due to sea-level rise flooding.
Their analysis has been expanded to cover the eight Atlantic coastal states from Florida to Connecticut. It used 9.2 million real estate transactions, then extrapolated results to 20 million coastal properties, Eby said.
A flood insurance program heavily subsidized by taxpayers and $25 billion in debt will end J…
It also took into account housing characteristics such as square footage, proximity to amenities and other factors, and accounted for economic trends such as the 2008 housing recession. The scientists said they were able to isolate the impact that increased frequent tidal flooding, caused by sea-level rise, has had on home value.
"This is the first market indicator that rising seas and related flooding have depressed home values," McAlpine said. "This is not just a Florida issue, but an issue the entire coastal United States needs to address."