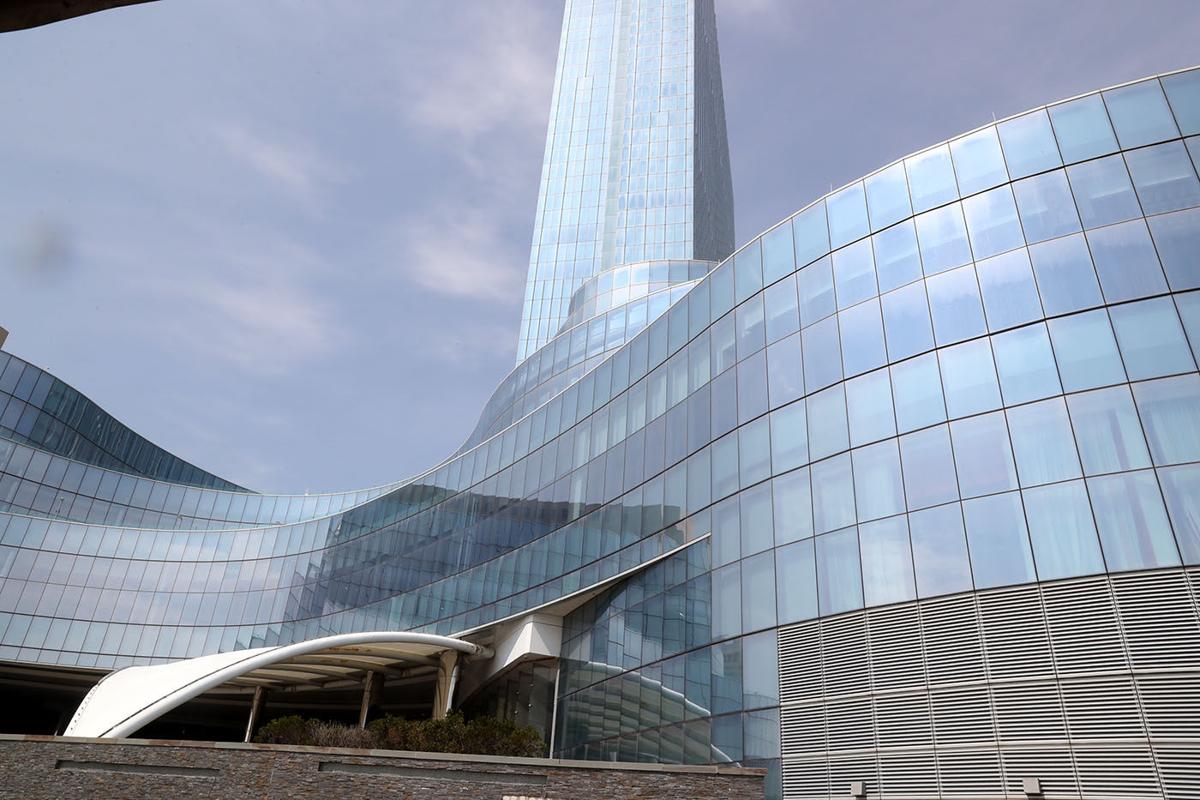 ATLANTIC CITY — Keating & Associates LLC, a New York-based private investment firm, has offered $225 million for the shuttered Revel, according to their representatives.
Earlier this year, the firm offered $220 million for the Boardwalk property. The reported offer comes as crews have worked on maintenance outside the casino, which has been closed since September 2014.
"We feel that the Revel is a magnificent property that was never positioned the way that it should have been within the marketplace," Jeffery Keating, co-chairman of Keating and Associates, said in a statement. "We see it as a brand with global potential and Atlantic City to be an incredible launching point."
Glenn Straub, owner of Revel, angrily denied an offer had been made.
"I haven't heard of any offer," Straub said Thursday. "It's costing me a million dollars a month to keep this place."
Keating & Associates is a privately held investment and holding company that strives to create value by investing in hospitality, gaming and food and beverage, according to the company's website. The firm has retained Brian Callaghan, of Callaghan Thompson & Thompson of Atlantic City, as counsel for the acquisition of the Revel property, in addition to other strategic projects within Atlantic City.
"Our plan is to develop one of the world's top experiential destinations and to allow someone to truly Revel in their experience; to enjoy life with passion and exuberance," Keating said. "We are excited for the coming future and the Partners, Brands and opportunities we will bring to this property and Atlantic City as a whole."
Straub bought the $2.4 billion Revel for $82 million in bankruptcy court in August 2015. Since then, he has repeatedly talked about reopening the property and has set several deadlines for doing so, but it remains closed.
"One day we counted all of the offers that we have received, and we counted 105," Straub said. "The problem is that people make offers and no one puts a dollar down."
Straub said he is still committed to opening the property.
State gaming officials have told Straub he is required to get some type of gaming license if there is going to be a casino on the property, but he maintains he shouldn't be required to apply for one since he's leasing the casino area to a third-party vendor. Straub previously talked about opening the facility as a resort without a casino.
Keating said the city is on the verge of a renaissance.
"There are a lot of exciting things happening inside of the city limits that we hope to be a part of beyond the campus of the Revel," Keating said. "We have never seen Atlantic City as anything other than a jewel that deserves the right setting."