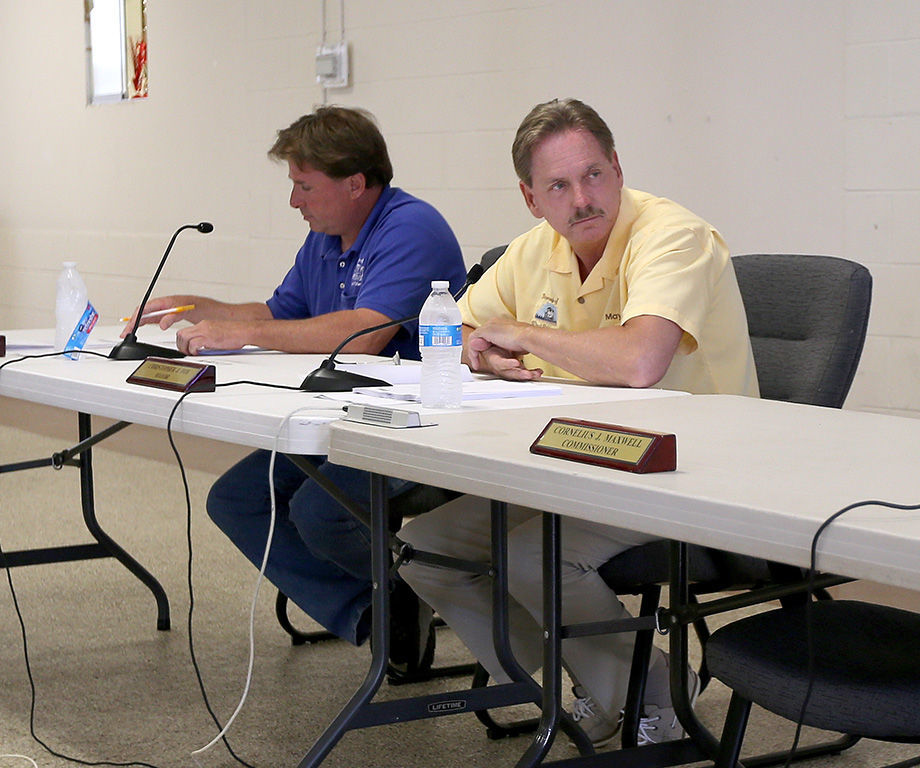 WEST WILDWOOD — The nonpartisan commission form of government used here, where the mayor is under a cloud of state ethics charges, gives more power to elected officials than other types of municipal organization, according to local government experts.
"The commission form places the elected officials as department heads," said Marc Pfeiffer of Rutgers University's Bloustein Local Government Research Center.
In other forms of government, like the mayor-council form, elected officials serve as local legislators and at most committee chairs, he said.
The commission form also requires a different process for replacing officials who resign, as Commissioner Cornelius Maxwell recently did after Mayor Christopher Fox's ethics fines became public and Fox lost his job as Wildwood business administrator.
Since it's a nonpartisan form of government, no political parties are involved. So rather than taking nominations from a party's county committee, the remaining commission members may appoint a replacement, said Cape May County Clerk Rita Marie Fulginiti.
Fox was fined a state record $24,900 by the state Department of Community Affairs' Local Finance Board for among other things, allegedly voting on Police Department matters such as promotions and raises that benefited Police Chief Jacqueline Ferentz — the woman with whom he lives.
The board said Fox violated state ethics laws when he voted in favor of designating himself director of public safety, with oversight of the Police Department, 10 days before the borough reinstated Ferentz as a police officer and about a month before she was named chief.
He has appealed the fines, he said Wednesday. But the Local Finance Board spokesperson said Friday it had received no appeal or payment from Fox.
Ferentz also won a $1.7 million judgment against the borough, which its insurance company won't pay, saying the municipality didn't adequately defend itself in the lawsuit. So taxpayers are paying her $5,000 a month for 200 months, and her attorney almost $18,000 a month for 42 months.
"The commission form, in particular, has developed over time on Wildwood island, where there is an active role as commissioners in running the day-to-day activities," Pfeiffer said.
Fulginiti said Friday she is meeting soon with West Wildwood Municipal Clerk Donna Frederick to talk about planning for the November election to fill Maxwell's one-year unexpired term.
"They otherwise wouldn't have had one," said Fulginiti, since the next scheduled election wasn't until November 2020.
Under the rules for commissions, all three municipal representatives are elected every four years.
The traditional election month for commissions is May, but West Wildwood had chosen to move its election to November along with partisan towns.
"My focus as county clerk is on the election side of it," Fulginiti said.
Appointing a temporary replacement for Maxwell is the focus of the governing body.
She said the two remaining commissioners can choose to appoint a temporary replacement, but are not required to do so.
Residents attending last week's commission meeting in West Wildwood asked what would happen if the commission had to vote on a police department matter in which Fox would have to abstain, leaving only Commissioner Scott Golden able to vote.
One vote isn't enough to pass anything, officials acknowledged.
But Pfeiffer said there is an emergency provision under the law for elected officials to vote on issues about which they have a conflict of interest, if there is no time to wait for another member.
"Those circumstances are very rare," said Pfeiffer.
Pfeiffer also happens to have a connection to the Wildwoods. He was the city of Wildwood's first business administrator for 18 months in the mid-1980s, when the city briefly changed from a commission to a mayor-council form of government, he said.
It's not unusual for commission governments to hire an administrator, Pfeiffer said. But it is more unusual for a municipality the size of West Wildwood to have both a municipal clerk and administrator, as it does, along with a deputy municipal clerk.
The .3-square-mile borough had a 2018 population of 558 according to the U.S. Census Bureau.
"Given the size of West Wildwood, arguably it would justify having a single clerk/administrator," Pfeiffer said.