Since the year 1900, there havetten tropical storms or hurricanes that have made a direct landfall in South Jersey. One has been a hurricane, while nine have been tropical storms.
Cape May County has the most number of land-falling systems, with four (one hurricane). Cumberland County then comes in second place, with three storms crossing the Delaware Bay (all as tropical storms). Two have hit Ocean County as a tropical storm, while Tropical Storm Irene skirted Atlantic County. 
Note that Sandy is not on the list, as it made landfall as a "post tropical cyclone", even though winds were above hurricane strength. On average, the entire Jersey Shore goes 18-20 years with a hurricane passing within 50 nautical miles (58 statue miles, which is normally used).  
2020 - Tropical Storm Fay
Tropical Storm Fay brought significant rainfall flooding to the Cape May and Atlantic shores, spotty beach erosion and gusty winds. However, it sparred the region from coastal flooding, damaging winds and a long duration event.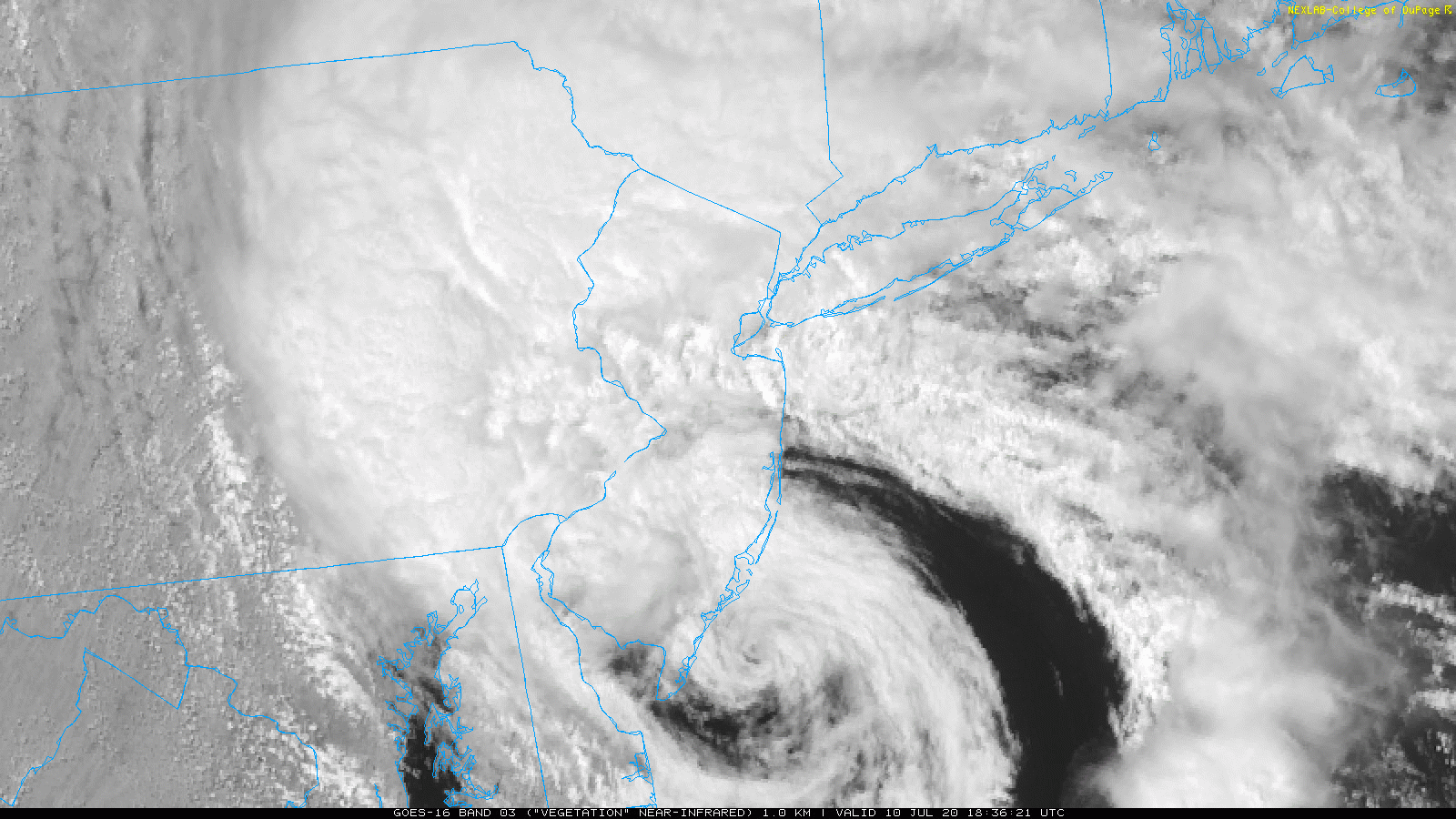 2020's Fay was the earliest sixth tropical storm or hurricane ("F" name) on record in the Atlantic Hurricane basin, with records going back to 1851. It is the second earliest tropical system to make landfall in New Jersey.
2011 - Tropical Storm Irene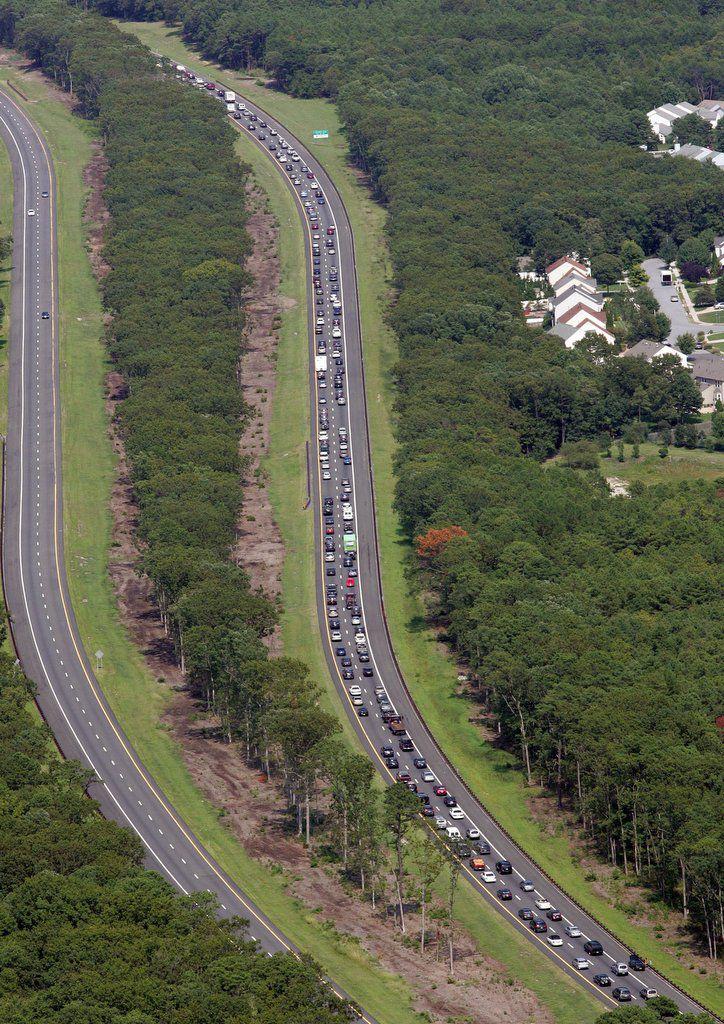 2008 - Tropical Storm Hannah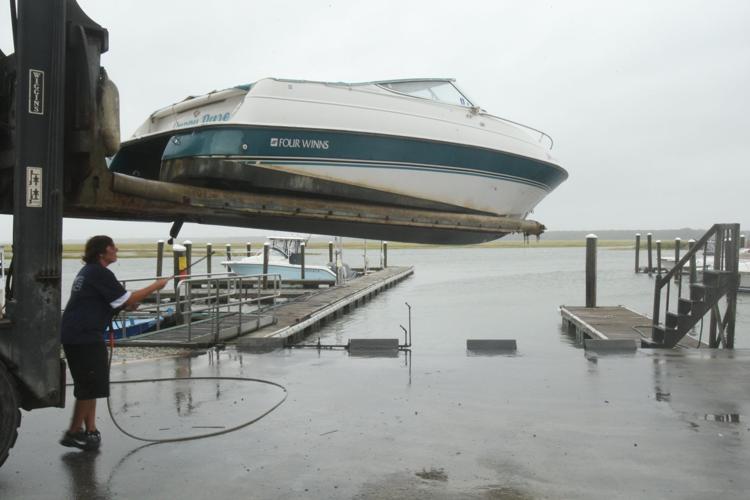 1999 - Tropical Storm Floyd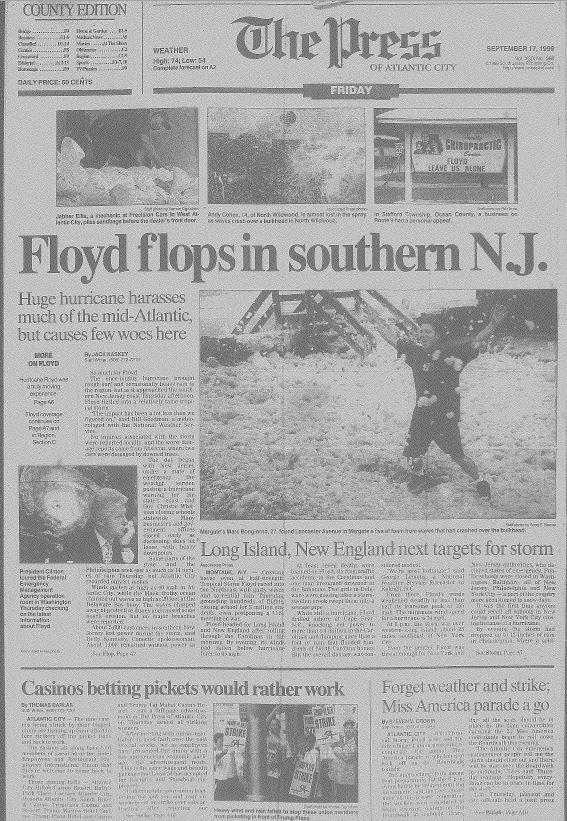 1996 - Bertha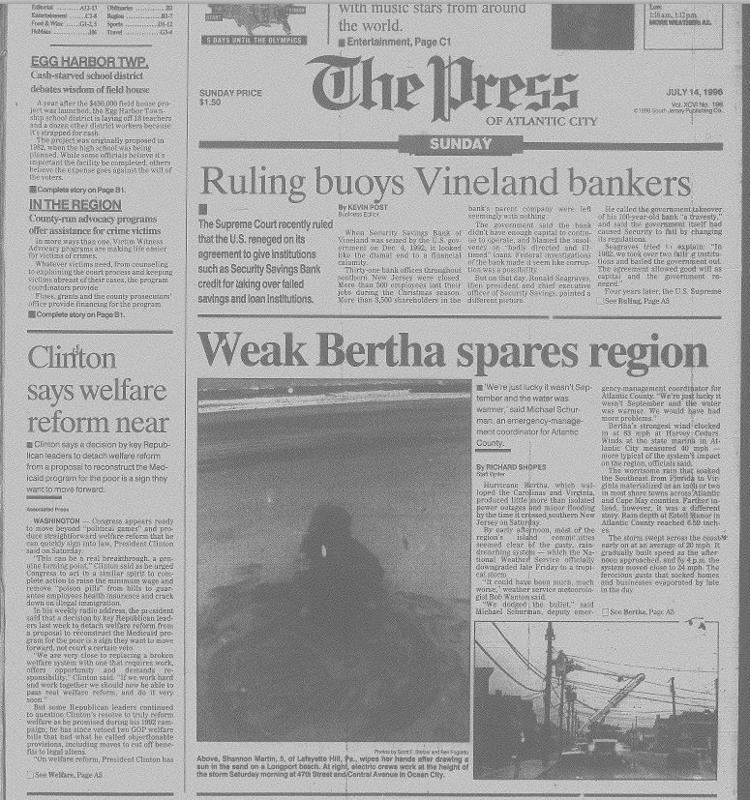 1971 - Doria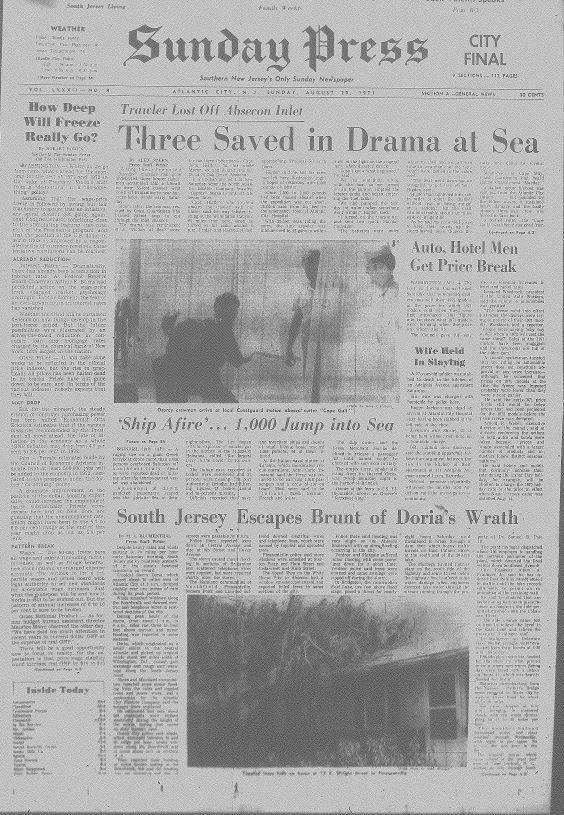 1961 - Unnamed Tropical Storm 6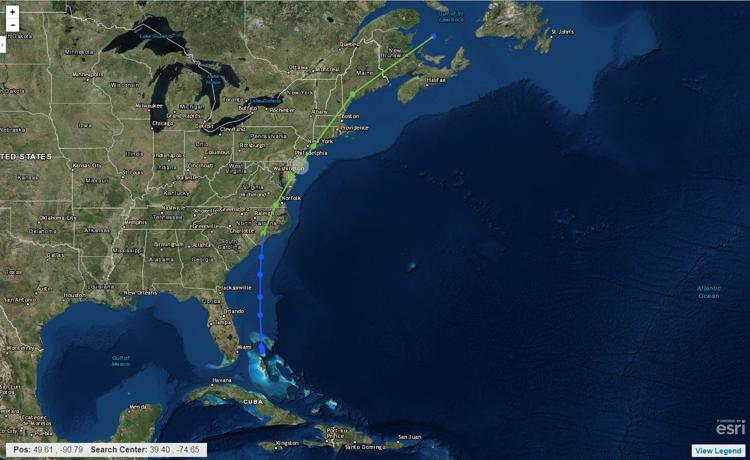 1960 - Tropical Storm Brenda
1944 - Unnamed Tropical Storm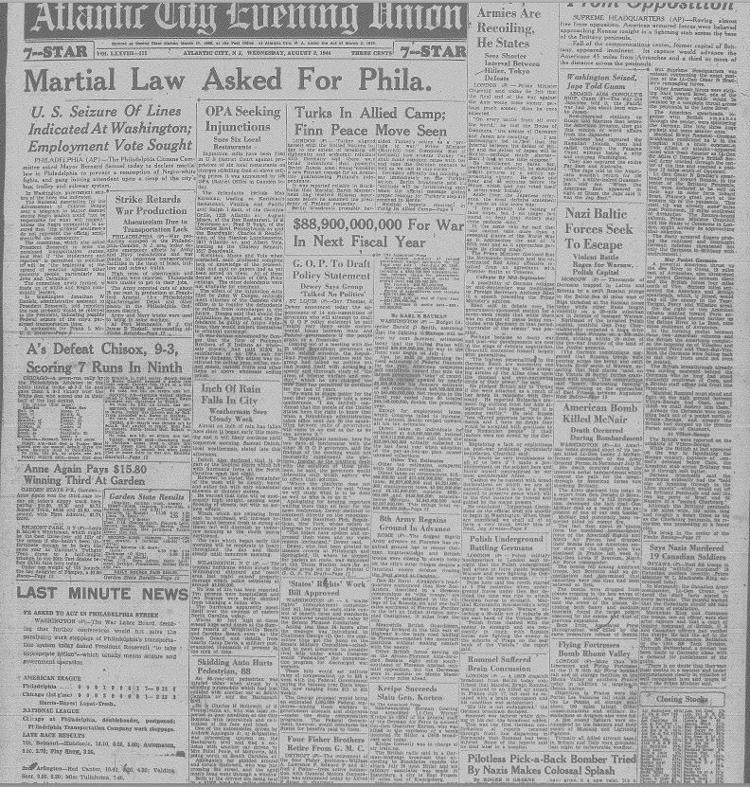 1903 - "Vagabond" Hurricane
No Press archives were found on this storm. However, believe it or not, this was the most recent hurricane to not just make landfall in South Jersey, but the state as a whole. 
According to a 2011 story,  
"A storm — named Hurricane "Vagabond" by the Atlantic City Press — comes ashore near Ocean City. Roofs are ripped off Atlantic City hotels, and dozens of boats at harbors along the East Coast are smashed before it heads north of Philadelphia and dies out. Winds are clocked at 75 mph. Published reports say the storm killed 30 people. Five people from the city were killed when they ventured out into the storm aboard the fishing boat 'Red Dragon.'"
Notable storms that didn't make landfall
Some of the storms on the list may not be the most memorable storms. Other storms have brought major damage to South Jersey, but either did not directly make landfall, or did so as a "post-tropical cyclone".
Here are a few examples. 
1985 - Gloria
Hurricane Gloria was a category 2 storm when it made its closest pass to the Jersey Shore on the morning of September 27, 1985 about 50 miles east of Long Beach Island. 
Preparations for the storm including closing the 11 casinos in Atlantic City. 
Ocean City reported a 81 mph sustained wind, with a gust of 101 mph. In addition, an F-0 tornado occurred, damaging a house. Heavy beach erosion and damage to boardwalks were also seen. 
Rain at the Atlantic City Weather Service Office measured 1.83 inches. 
2012 - Sandy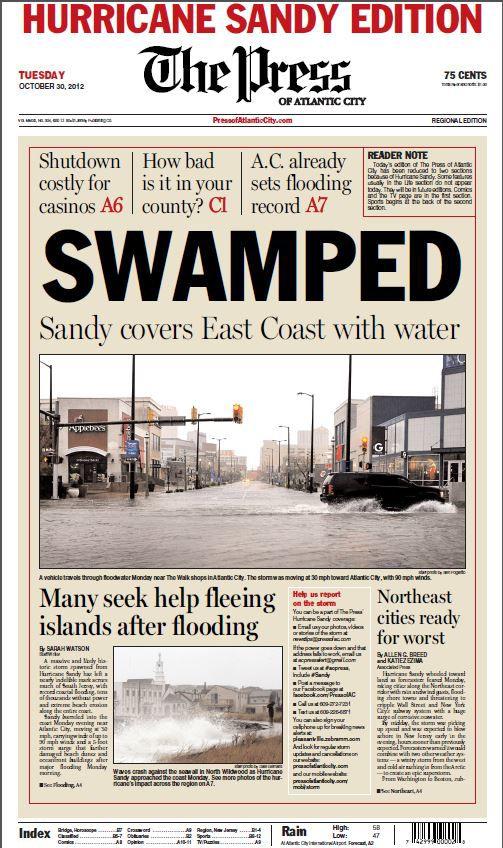 How hurricane messaging has improved since Sandy
ATLANTIC CITY — The National Weather Service has taken steps to ensure the public is not left with a false sense of security, as may have happened during Hurricane Sandy.
Hurricane season is still months away, but there are already names for the potential storms …
David Wally, lead meteorologist for the NWS office in Upton, New York, presented the changes already taken and what could come at the annual New Jersey Emergency Preparedness Association Conference at Tropicana Casino and Resort on Thursday.
"Was the messaging effective? There's mixed opinions on that," Wally said.
Sandy made landfall near Brigantine as a "post-tropical cyclone." It was not forecasted to be tropical either.
The 11 a.m. advisory on Friday, Oct. 26, 2012, three days before it made landfall, has it projected crashing ashore as such. Therefore, "no tropical hazards were put into effect because it was deemed extra-tropical (post tropical)," Wally said.
While coastal flooding warnings, high wind warnings and other, nontropical hazards were in effect, not having a tropical watch or warning in effect may have had a false sense of security that Sandy would not be as destructive.
"It was one of the best forecasted storms in the history of forecasts. ... The messaging that didn't get through with Sandy is that to stop worrying about the labels and focus on the impacts," said Gary Szatkowski, the former meteorologist in charge of the National Weather Service in Mount Holly.
Szatkowski achieved fame for his personal plea to shore residents to evacuate.
He invoked memories of the 1962 storm, and even offered his phone number for people to "yell at me all you want" if people thought the forecast was over-hyped. It has since been known for one of the most effective messages in local forecast history.
Since then, Wally points to specific changes that have been made to help convey impacts.
"There was a time when we were more deterministic. ... There's a lot of uncertainty in tropical forecasting, but we've gotten better," Wally said.
Part of that improvement means turning to probabilistic forecasting, when conveys the range of impacts.
The National Hurricane Center now shows the earliest reasonable time when tropical storm force winds (above 39 mph) will hit, or a 1-in-10 risk.
Wally said 1-in-10 may not sound significant, but if you were compared that to a car accident or plane crash, the percentage does not seem all that low.
"Sandy was a high-impact, low-probability event," Wally said.
In 2015, maps were introduced, showing the potential for storm surge flooding.
"My main message post-Sandy is that we need inundation maps for storm surge," Szatkowski said.
In 2017, storm surge watches and warnings were then introduced in 2017, which indicated the danger of life threatening inundation from rising water moving inland, generally within 36 hours.
In addition, the way the National Weather Service and other government entities interact has been more timely and comprehensive.
Wally said that after Hurricane Andrew struck Florida in 1992, the national response to the storm took four days. Now, the NWS is connected as every government level, including the local level.
They provide consistent messaging of forecast and impacts for all pattern decisions and "all hands on deck" to support field operations before, during and after a storm.
If a Sandy storm were to strike again, the NHC can now continue to issue tropical storm and hurricane watches plus warnings, even after it becomes post-tropical.
"I think if we had to do it again, there would be tropical products all up and down the coast, regardless of if it was tropical or post-tropical," Wally said.