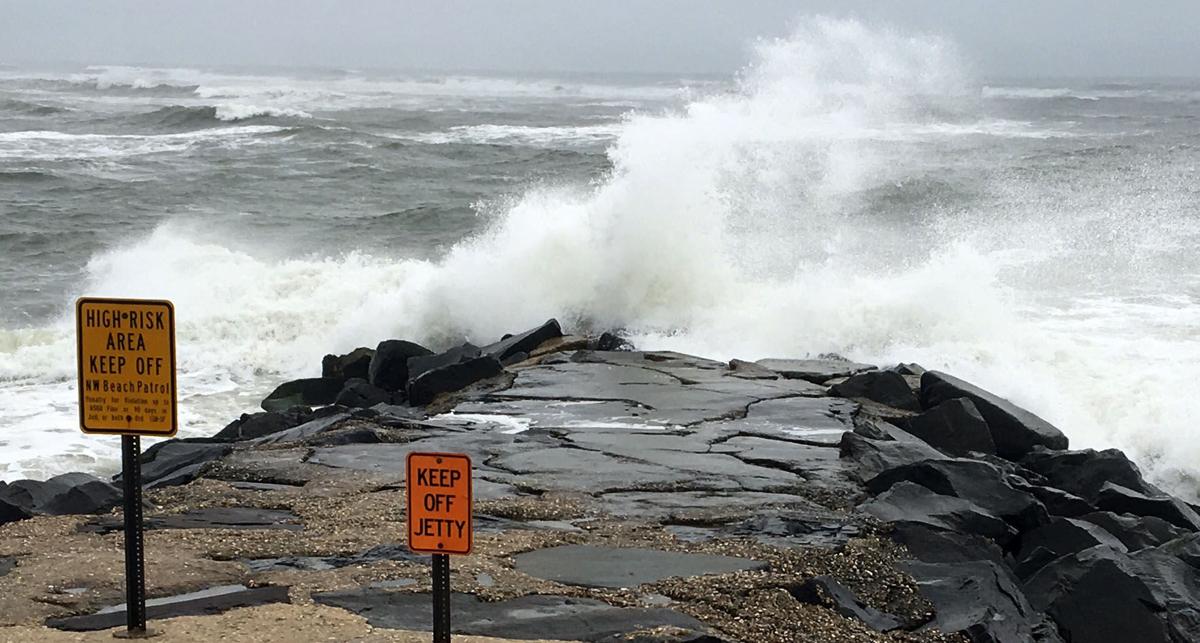 In a landscape as sensitive to coastal flooding as South Jersey, residents can mark a once a year phenomenon on their calendars for likely tidal flooding.
The "king tide" or the highest tide of the year, will occur Sunday for the tidal stations in Atlantic City and Cape May. For many locations along the Atlantic coasts, they happen over the weekend. The king tide almost always happens during September or october.
To have a king tide, there are four factors at play, involving a combination of factors. 
In South Jersey, Atlantic Ocean high tides are within a half hour of each other. However, ba…
King tides occur when the moon near full or new moon phase. Due to the gravitational pull between the earth and moon, the tides are highest at these times. The new moon is Oct. 16 in 2020.
The moon also has to be especially close to the earth, which is known as "perigee". The moon orbits not in the circle but in an elliptical pattern, so the moon can be closer to the earth at different times than others. These two factors alone are called a "perigean spring tide". The Ash Wednesday storm of 1962 was during this time. This kind of tide happens six to times a year, on average. 
Taking it a step further, the king tide has the earth closer to both the moon and the sun. The earth also revolves around the sun is a slightly non circular fashion. At its closest, it's called "perihelion", which is typically in January. This happens twice annually - during the spring, and within the fall. Both tides are considered king tides. However, the one in the fall is slightly higher than the spring one, making it the ultimate king tide. 
The reason being is that water temperatures during the fall are warmer than during the spring. Just as warm air expands so, too, does warm water. Therefore, the weekend tide is actually the highest naturally occurring tide of the year.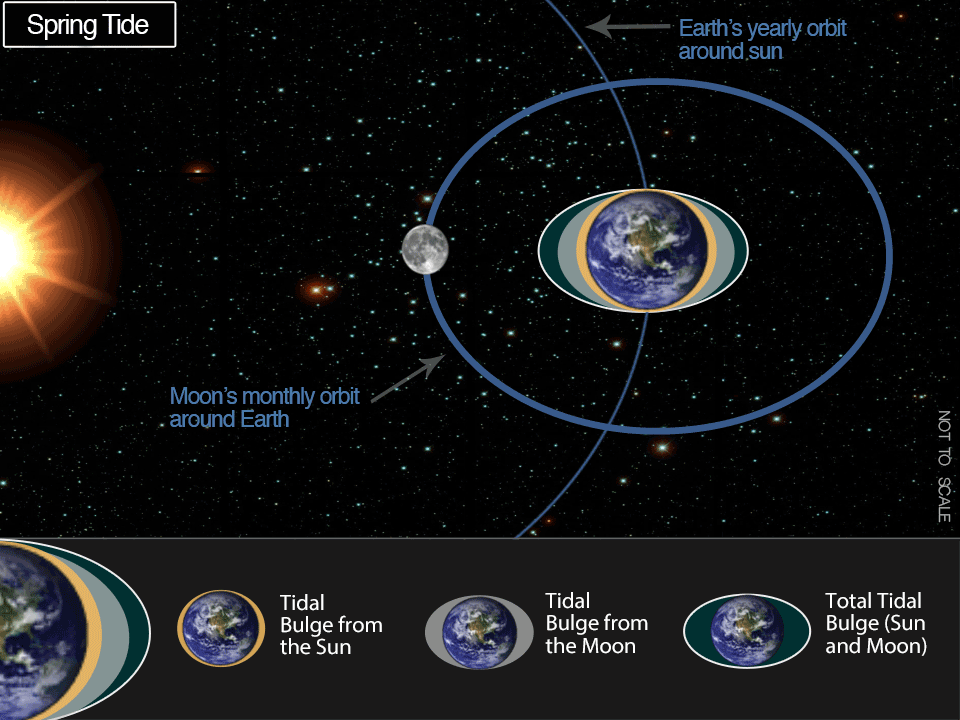 King tides are a good indicator of what future tides levels will be due to climate change. 
ClimateCentral, a non-profit organization in Princeton, New Jersey, took a look at coastal flooding in an average year at 30 United States wide locations. The number of cumulative flood days have risen from only about a hundred in the 1980s, to a couple hundred in the 2010s. By the 2070s, about 9,000 cumulative flood days will be expected in an average year. 
Coastal flooding will always be a concern, and that concern has steadily increased in recent…
Be the first to know
Get local news delivered to your inbox!