Ernest Coursey powered up the PA system in Atlantic City's Surf Stadium and used his best announcer voice to wake up the echoes of the city's lost baseball team.
"Ladies and gentlemen, put your hands together for the Atlantic City Surf!" Coursey yelled, his voice blaring through the five rooftop speakers that still work, out of seven total.
Coursey, who represents Atlantic City on the Atlantic County Board of Chosen Freeholders, voluntarily oversees the day-to-day operations of the stadium that Atlantic City opened in 1998 for $15 million.
LIGHTS.13481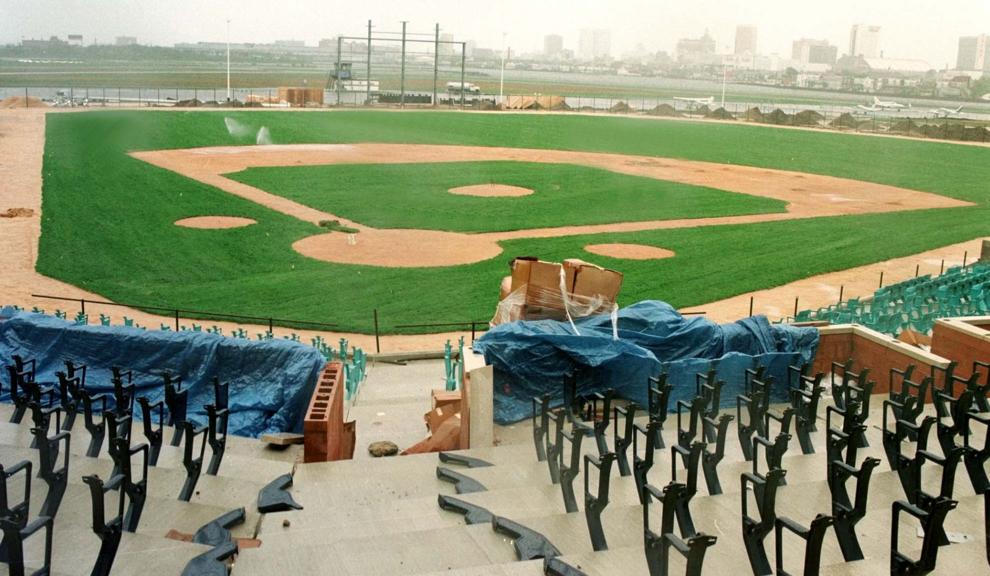 -- HIDE VERTICAL GALLERY ASSET TITLES --
STADIUM.9972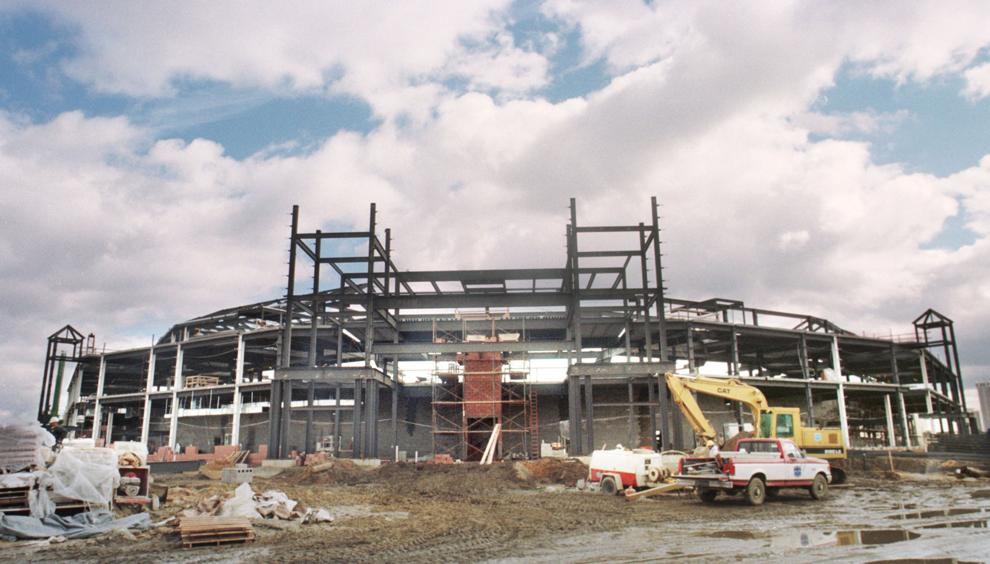 wilborn zook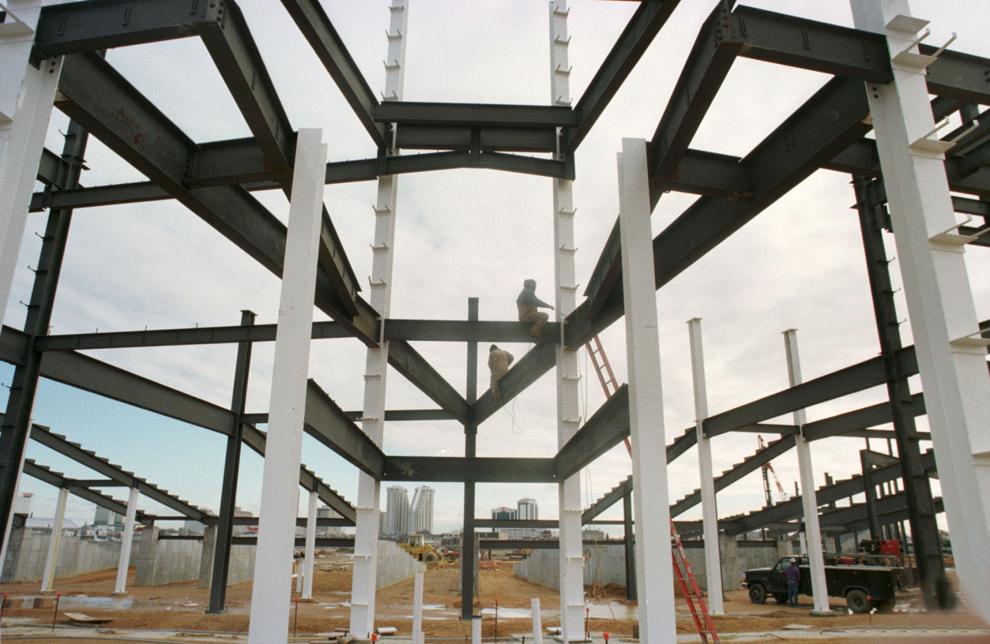 SANDCASTLE.7541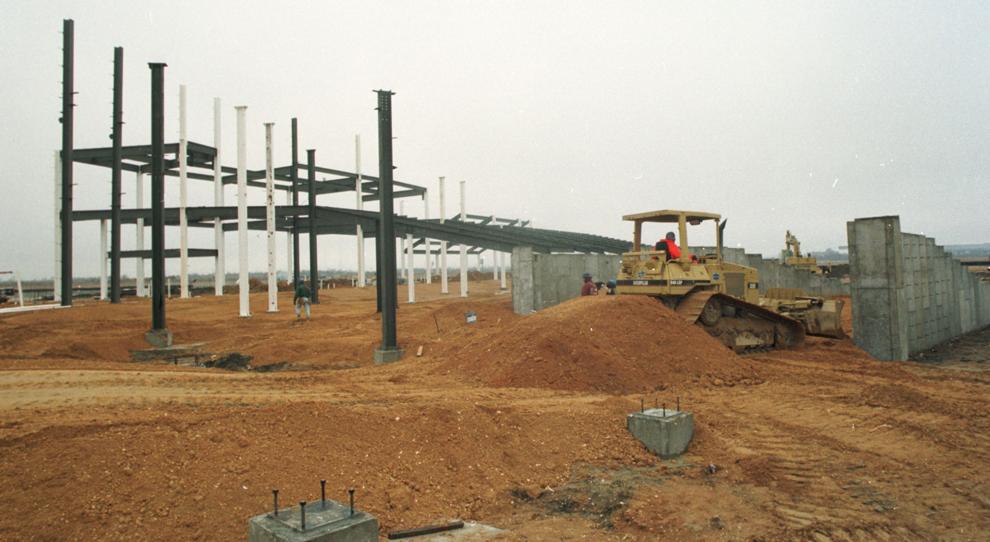 SANDCASTLE.12817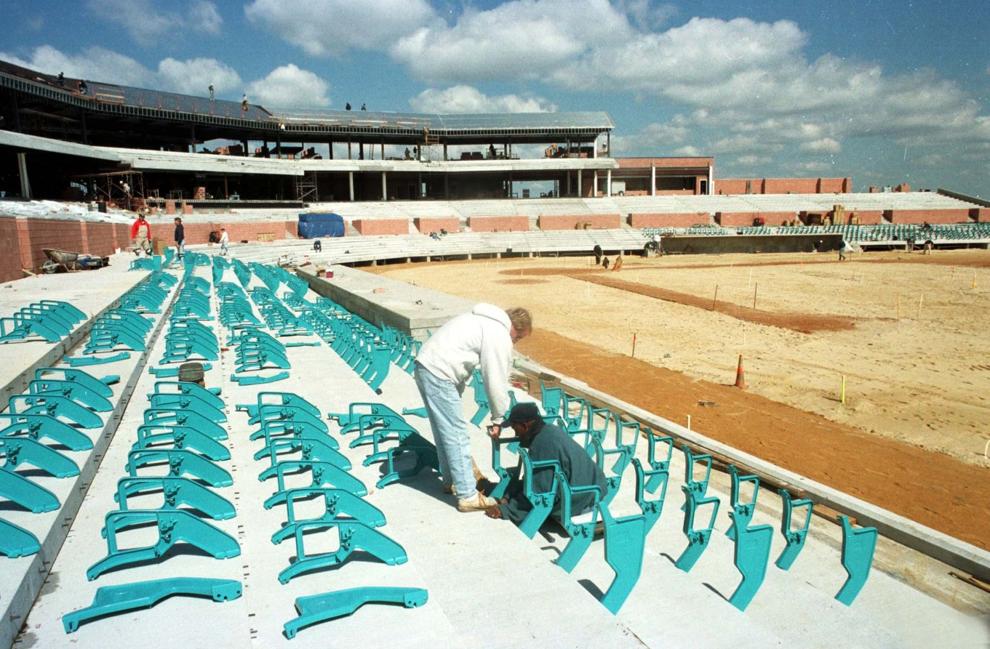 LIGHTS.13479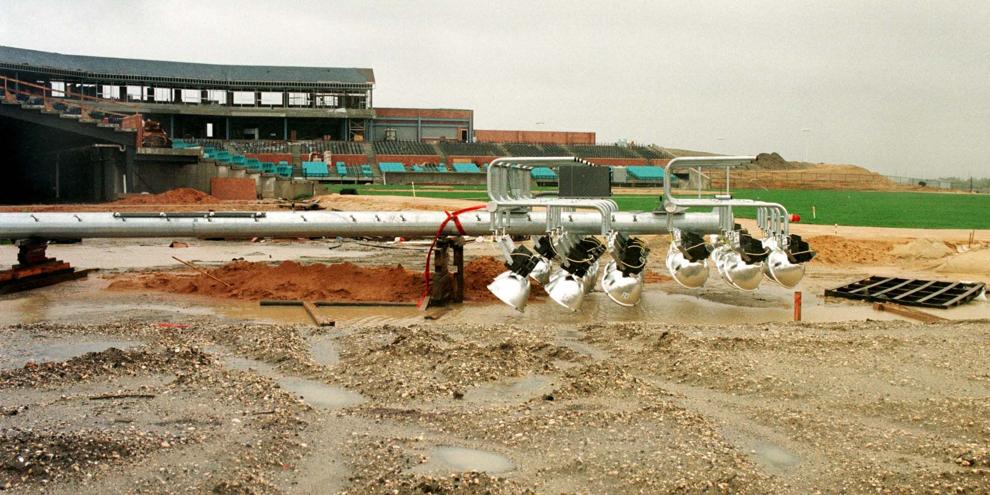 SANDCASTLE.7540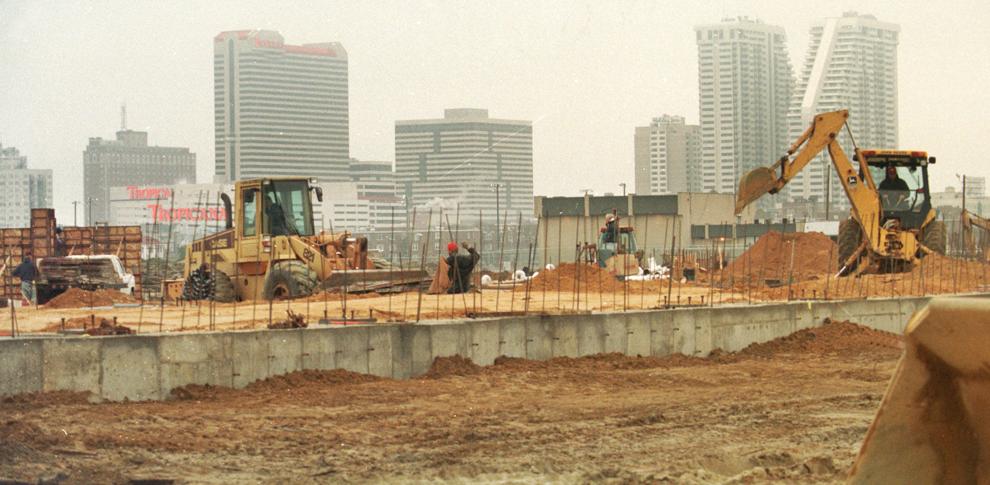 BASEBALL STADIUM.JPG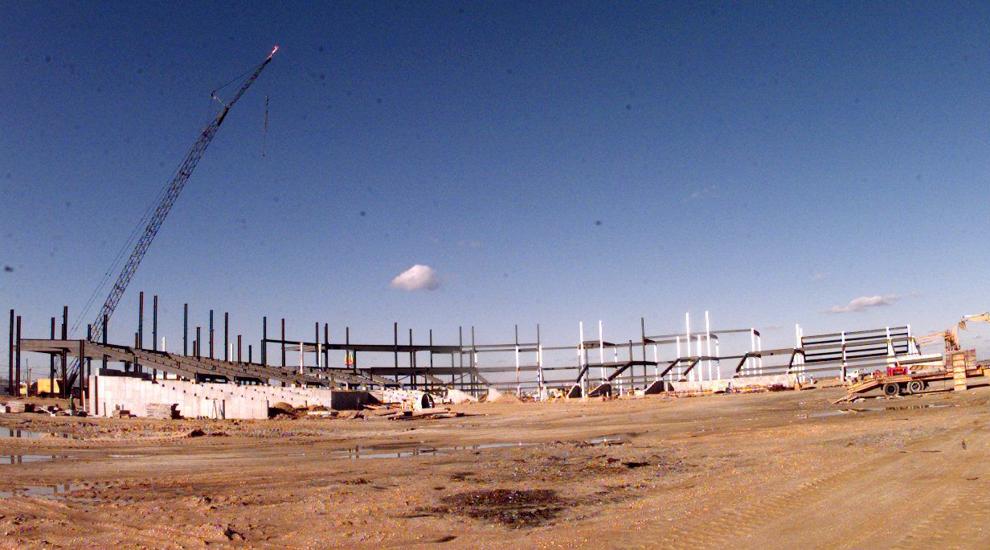 SANDCASTLE.11768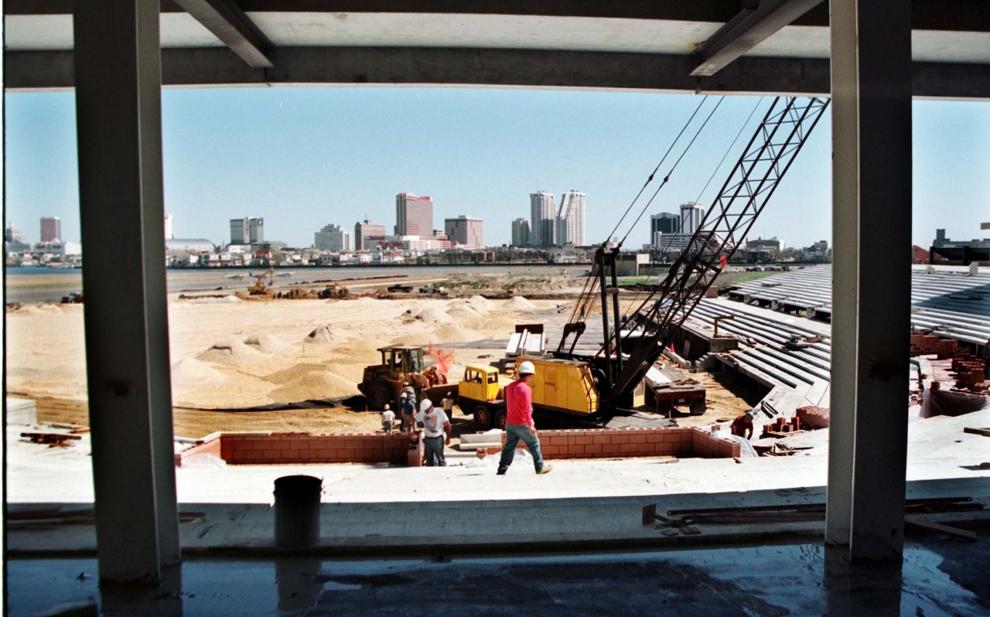 sandcastle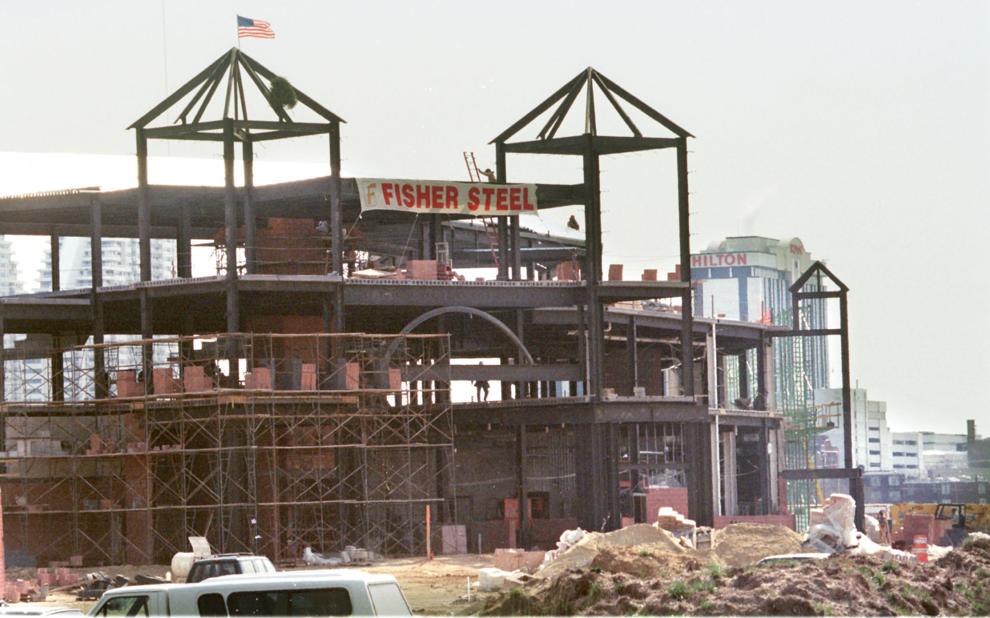 SURF.8801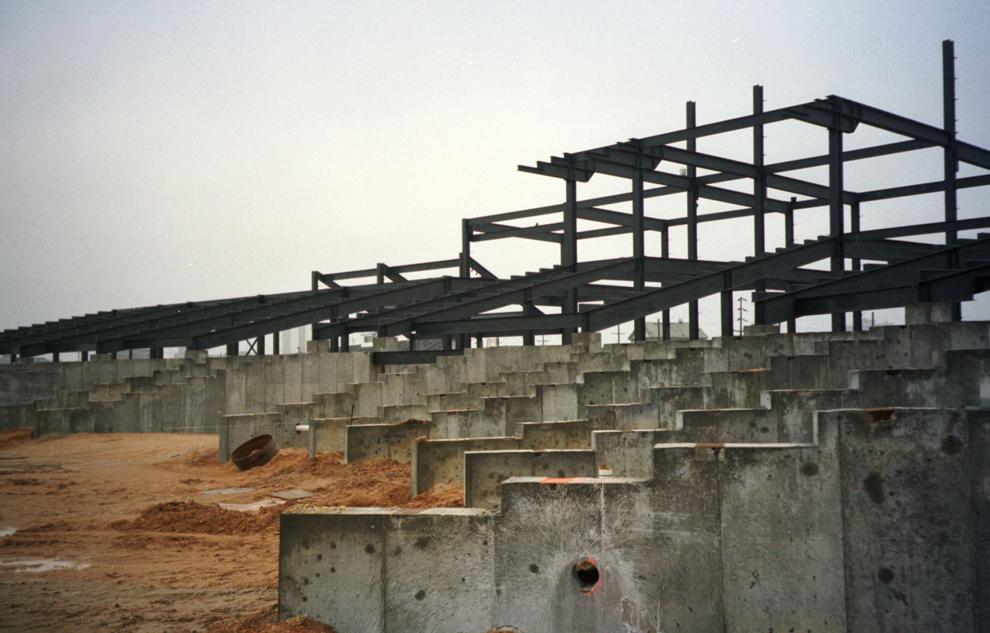 MERLOCK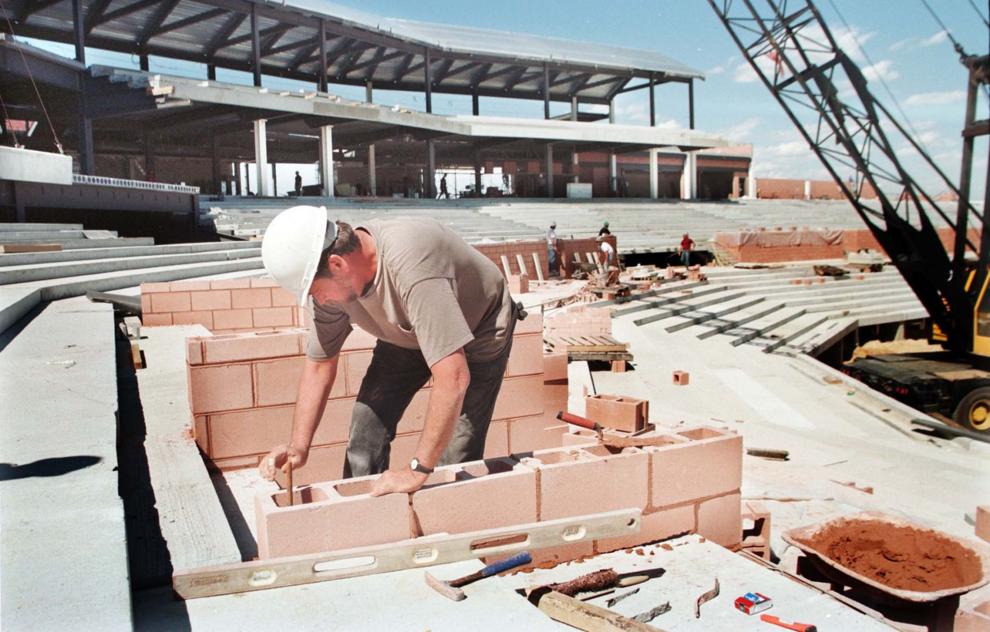 ACsurf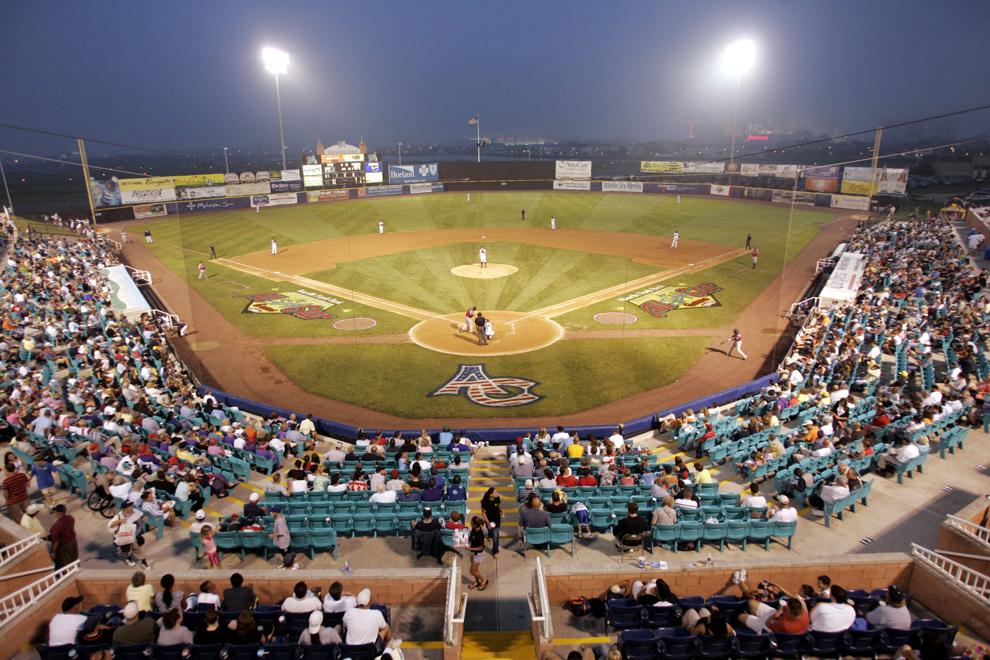 911CEREMONY.83619.JPG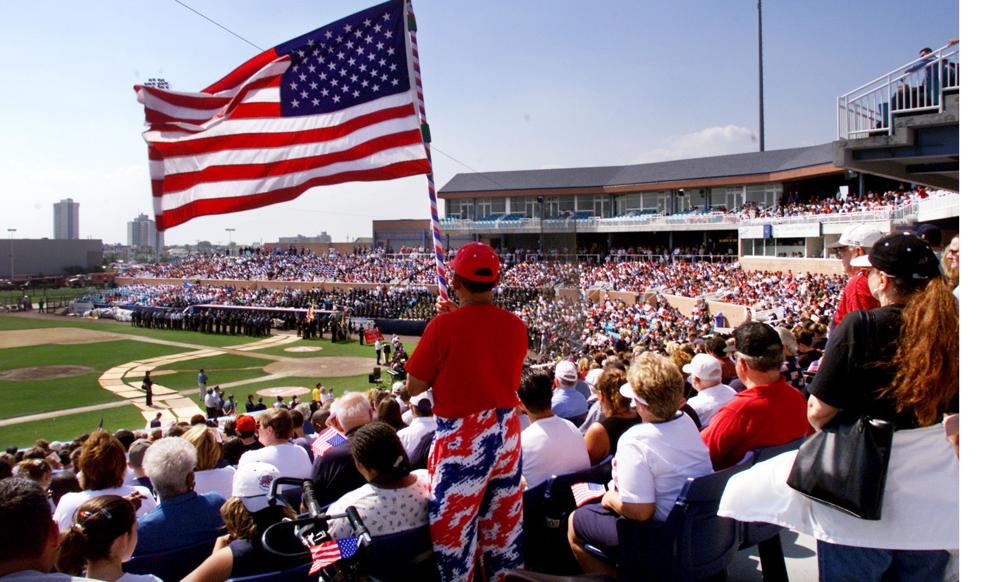 MISSA03.83650.JPG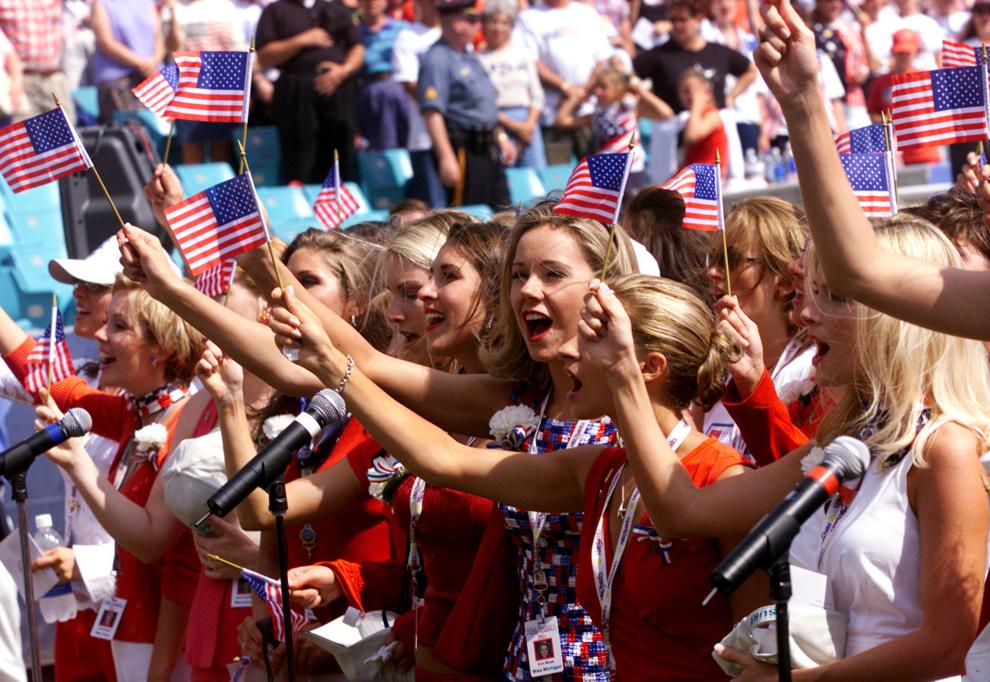 911CEREMONY.83663.JPG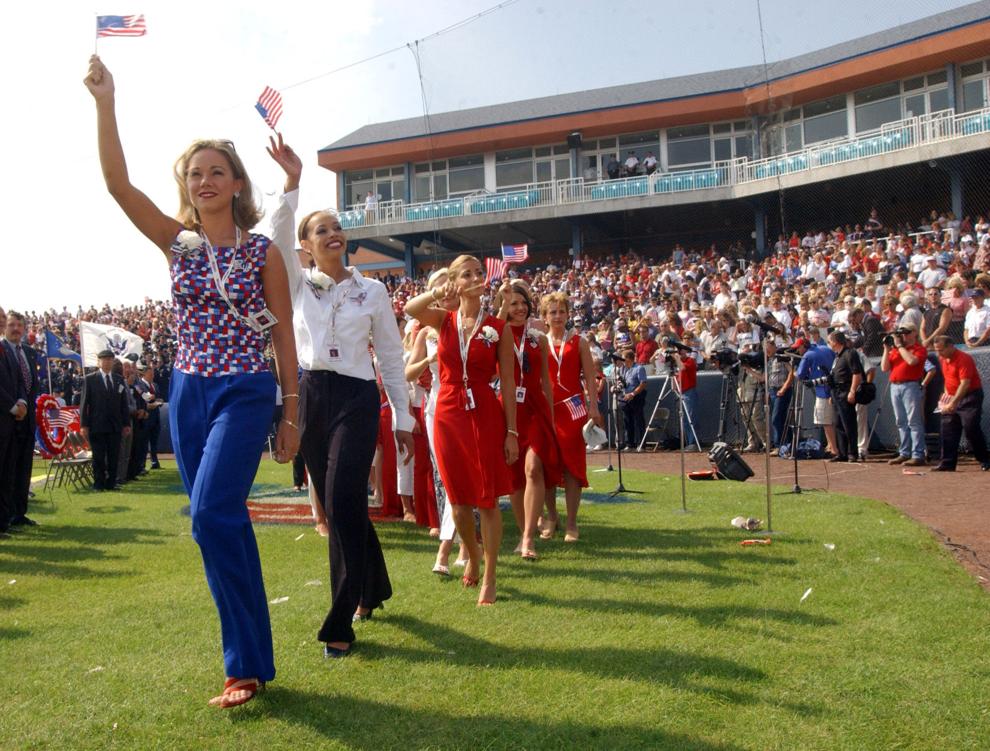 acsurf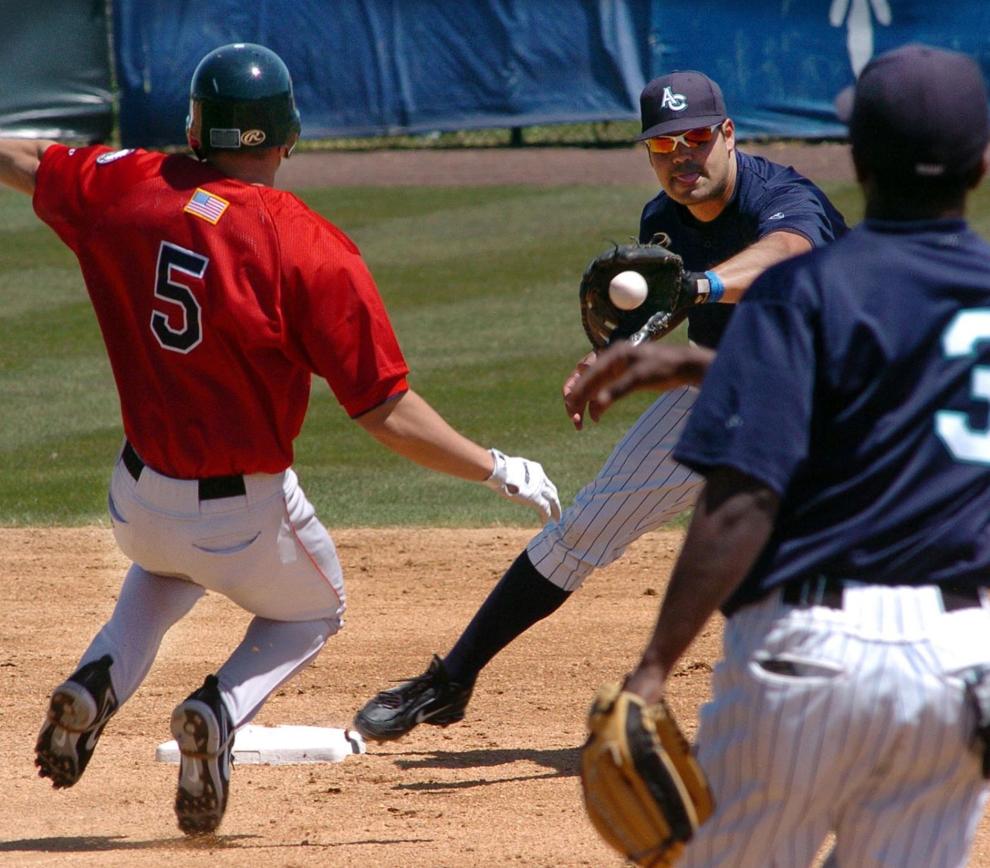 AC surf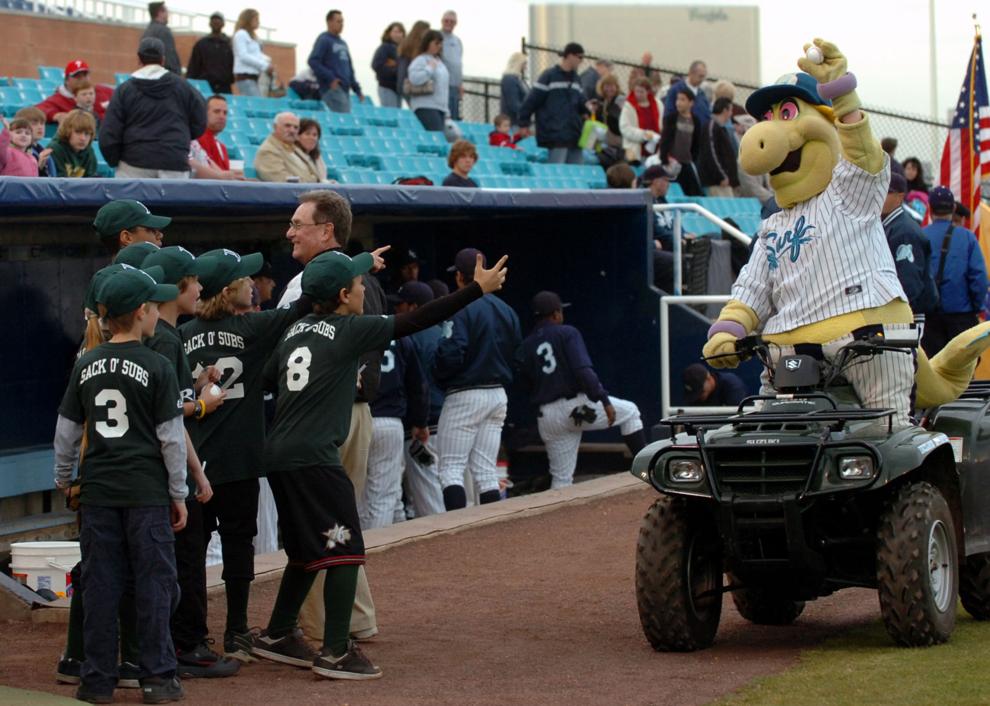 AC surf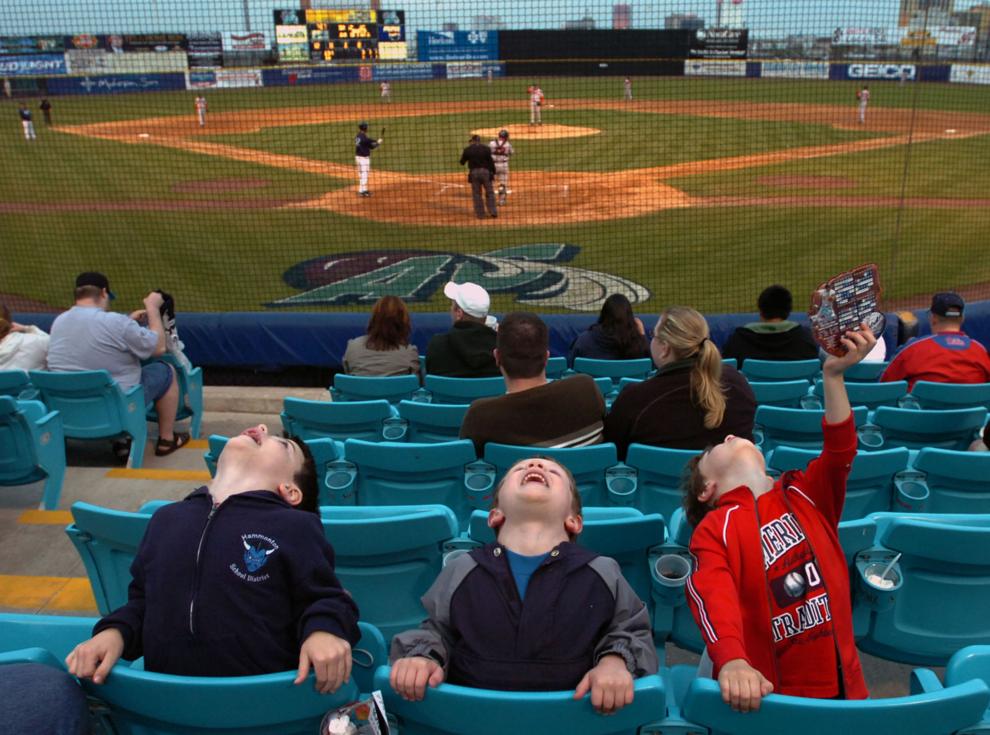 AcSurf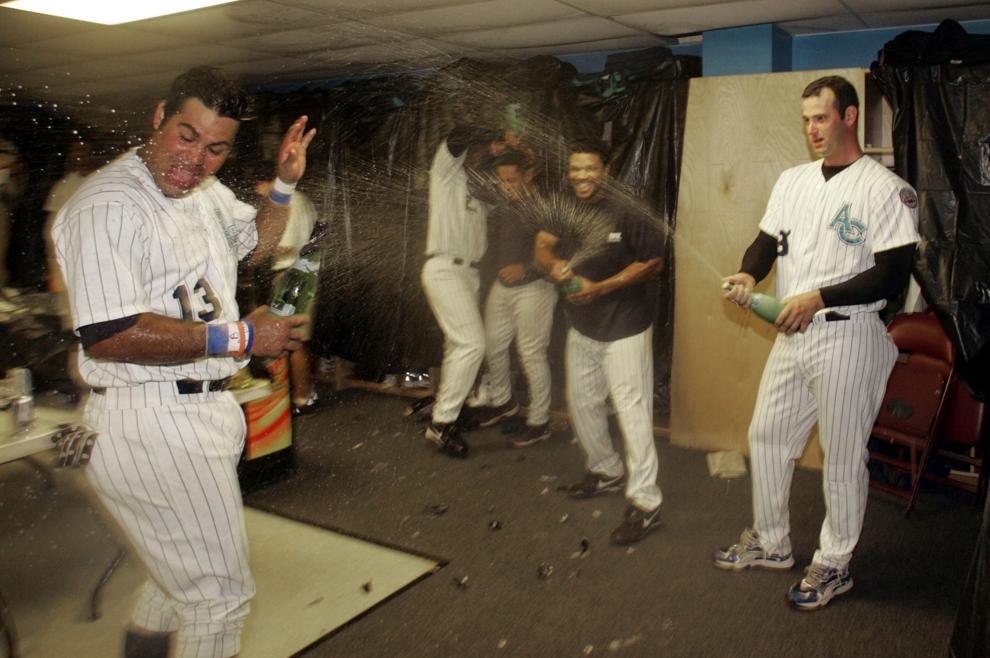 AcSurf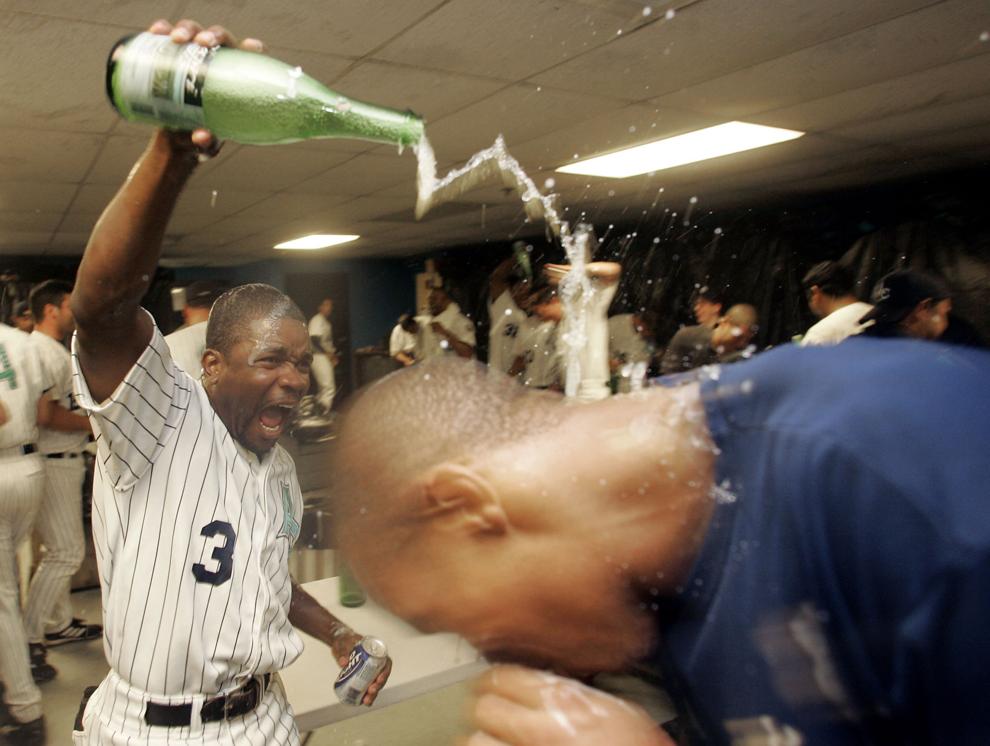 surf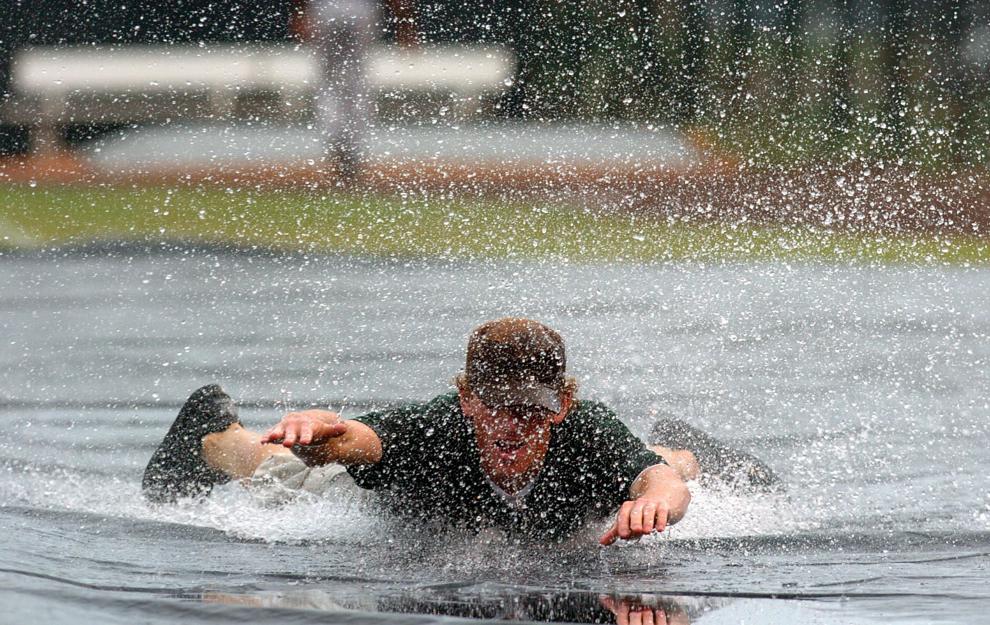 ACsurf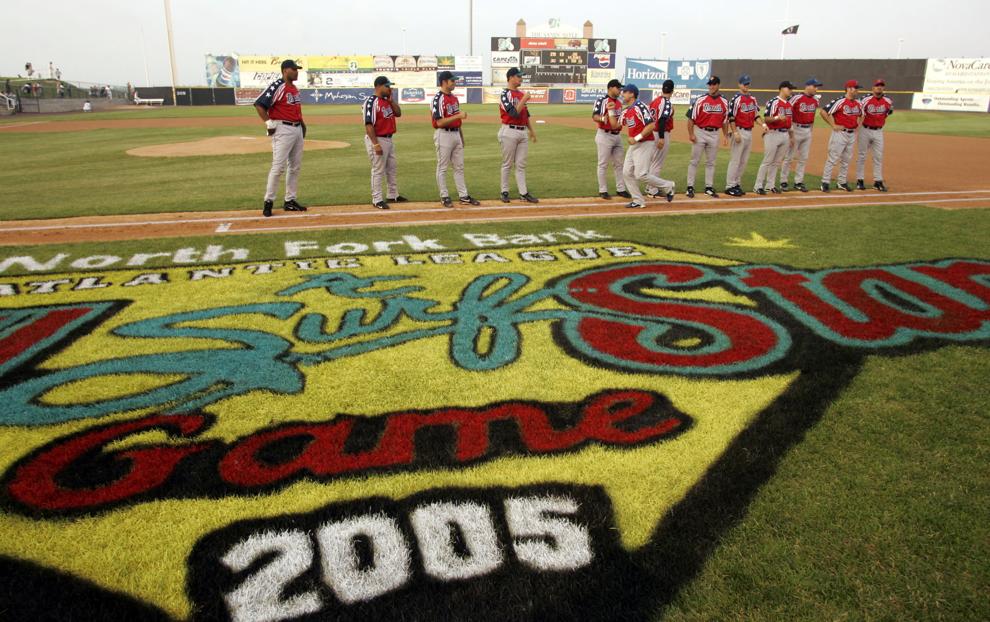 acsurf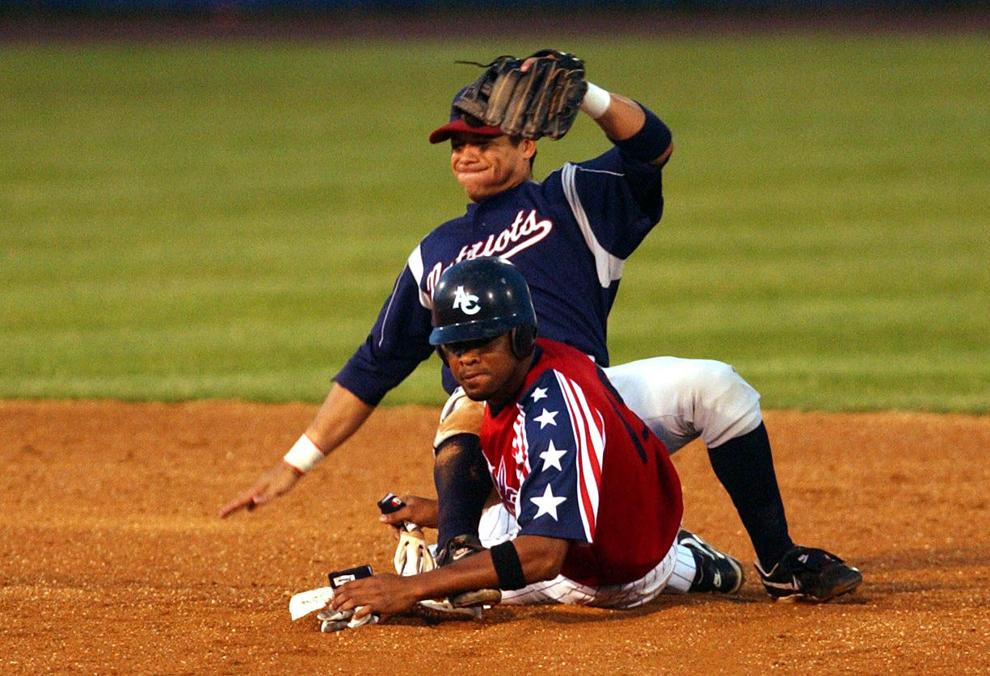 ACsurf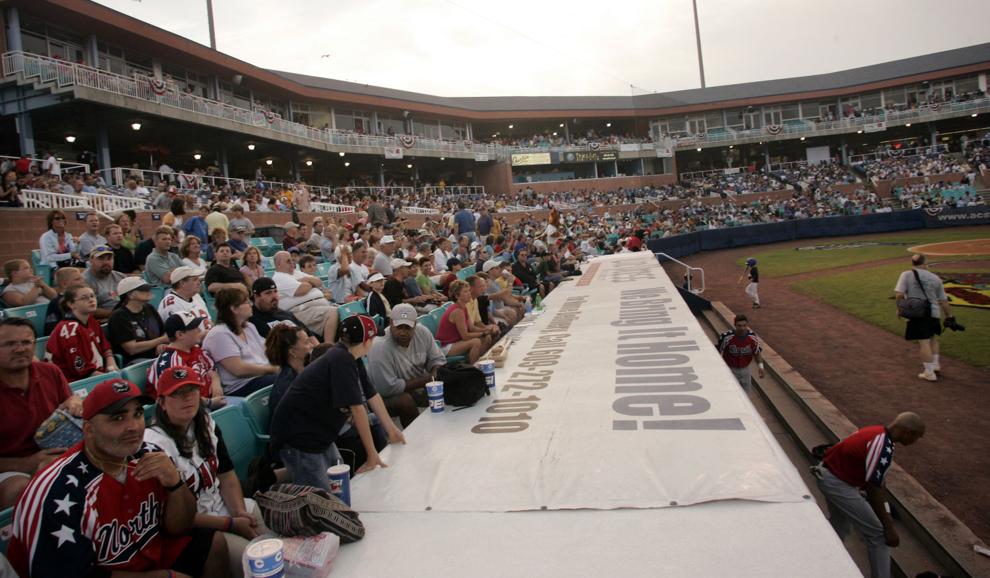 acsurfnaming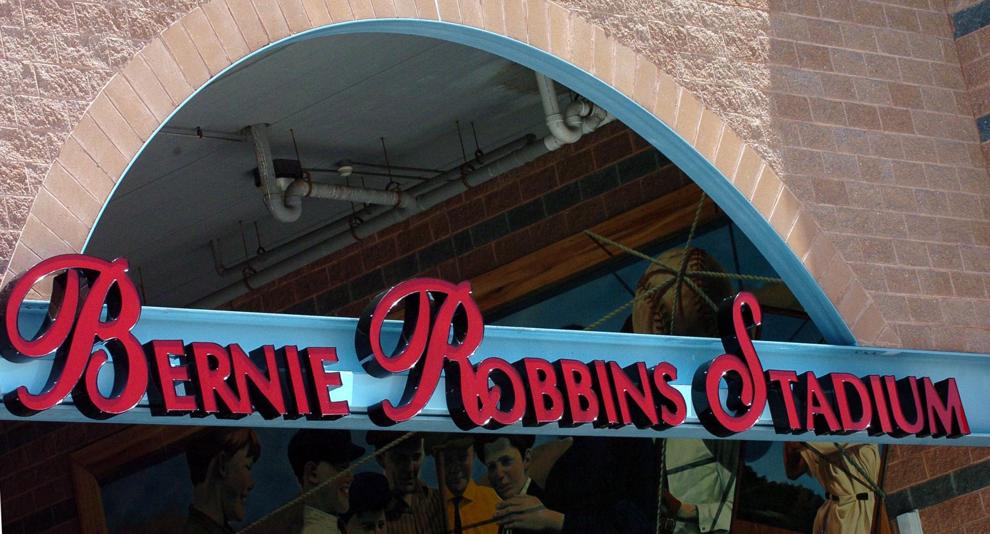 acsurfnaming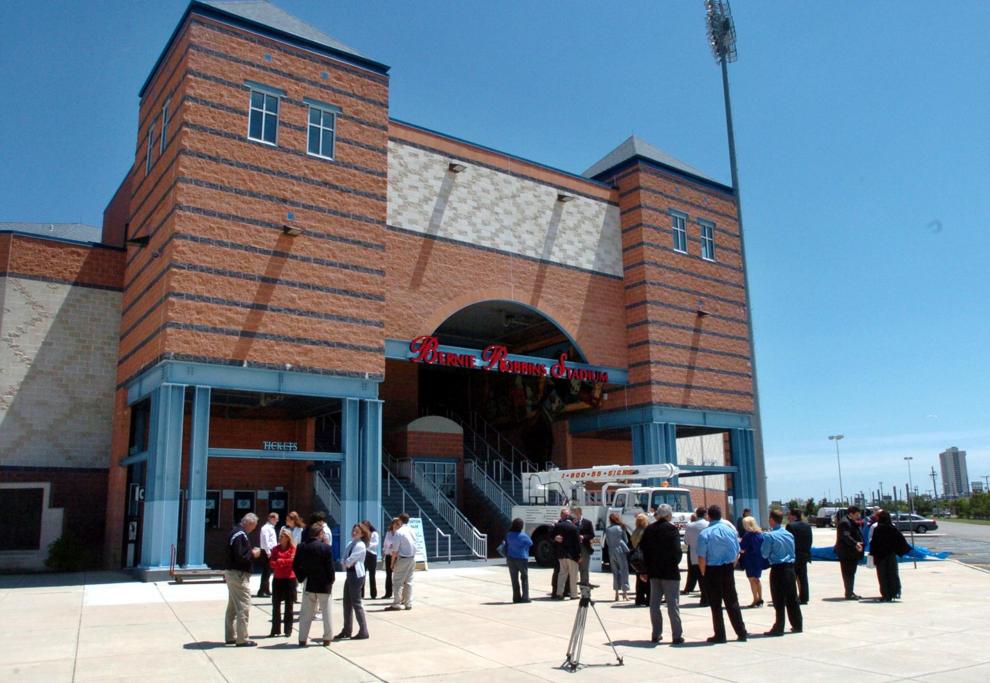 aerials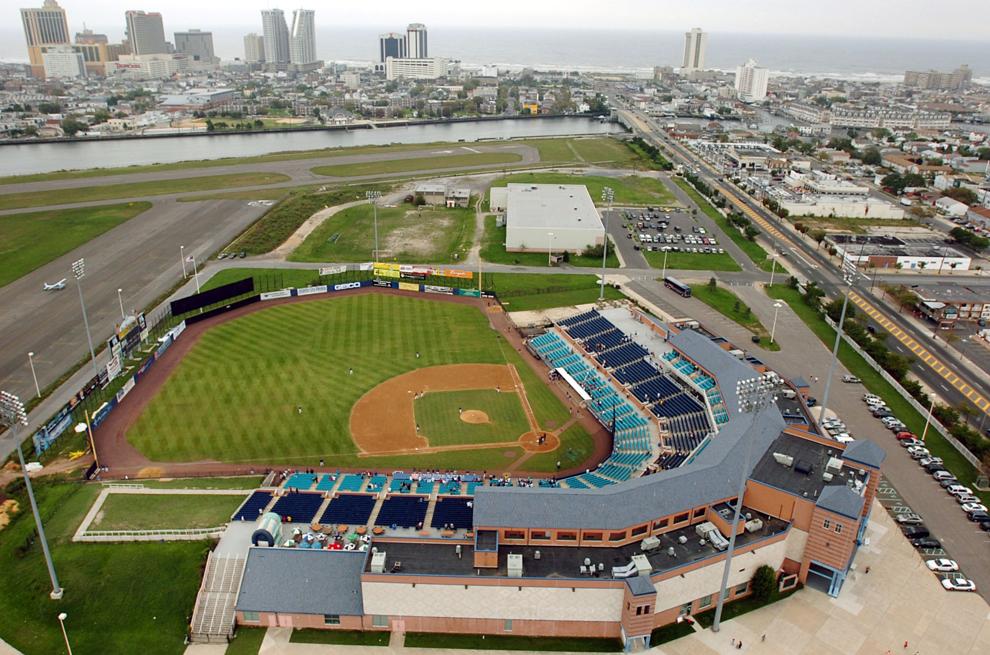 aerials
Williams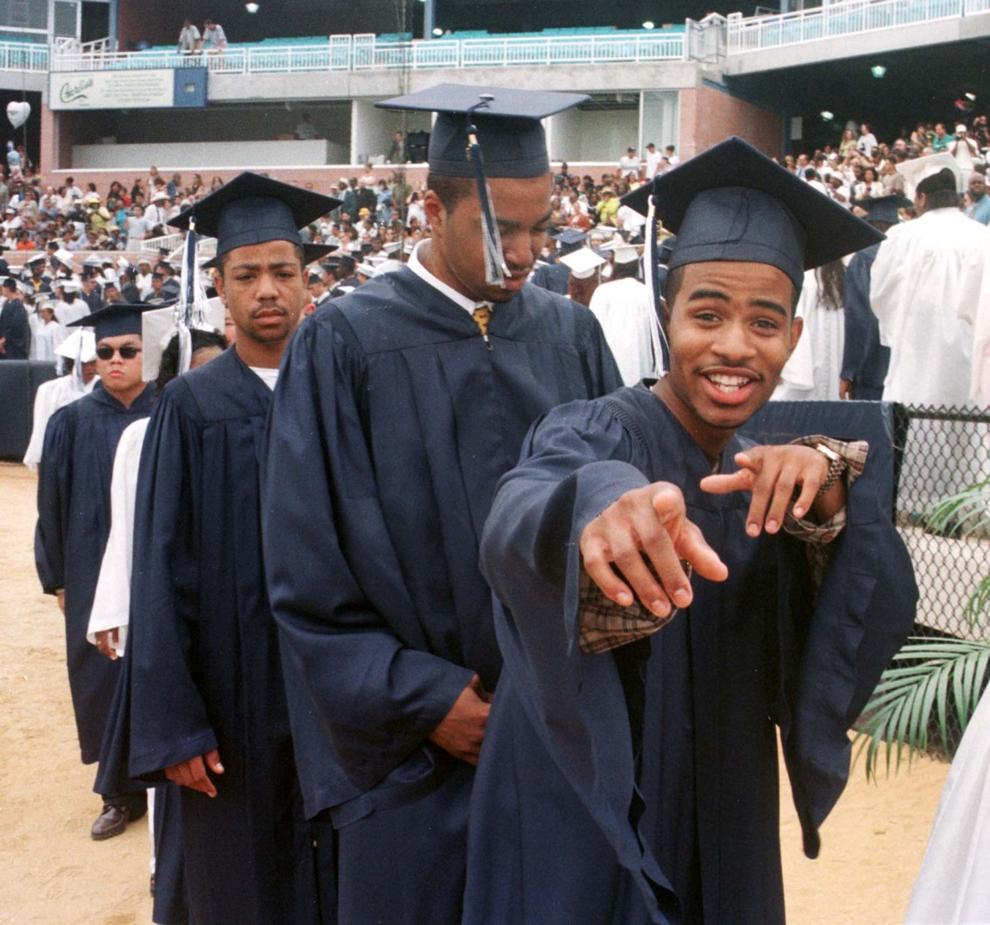 ats cover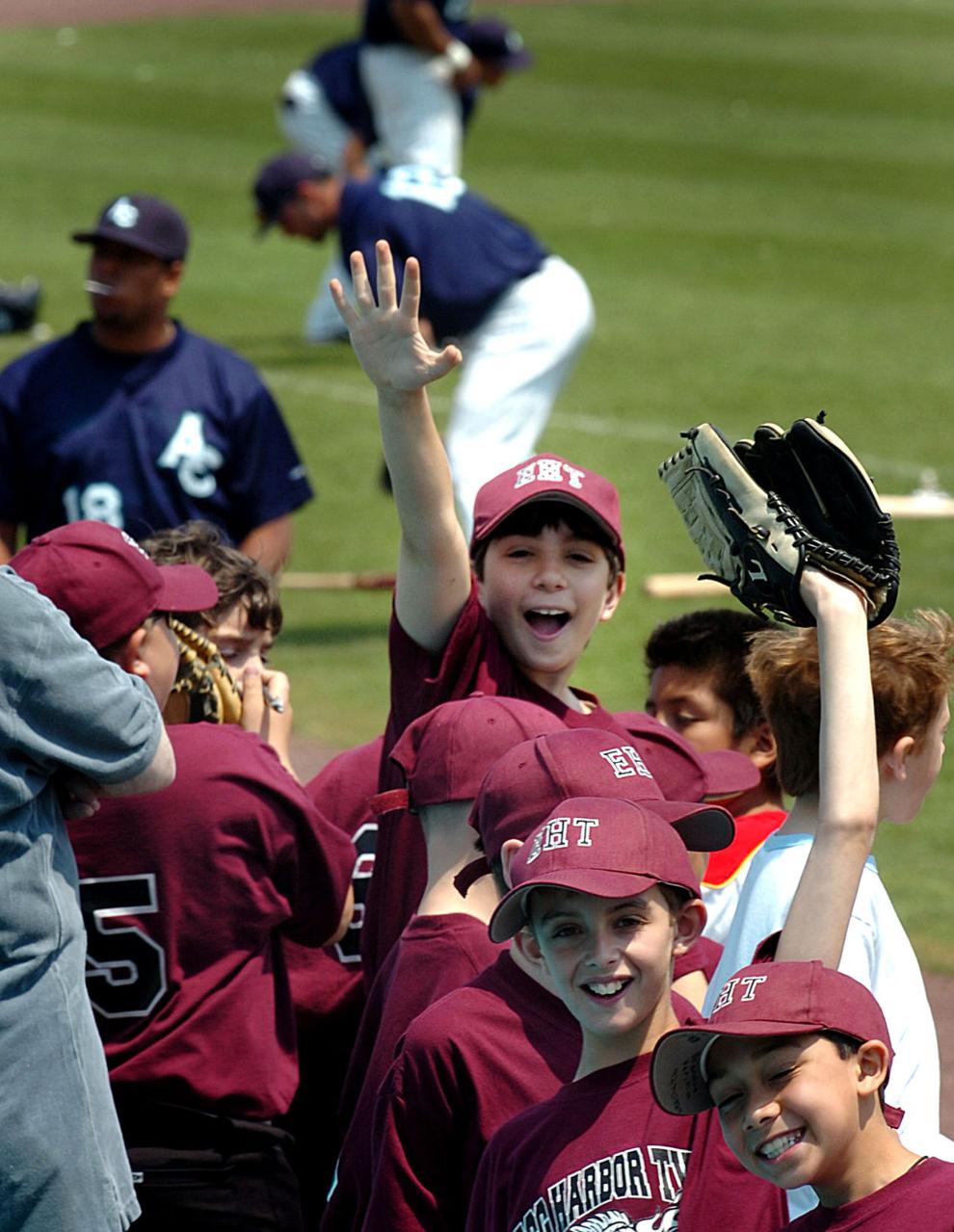 AC surf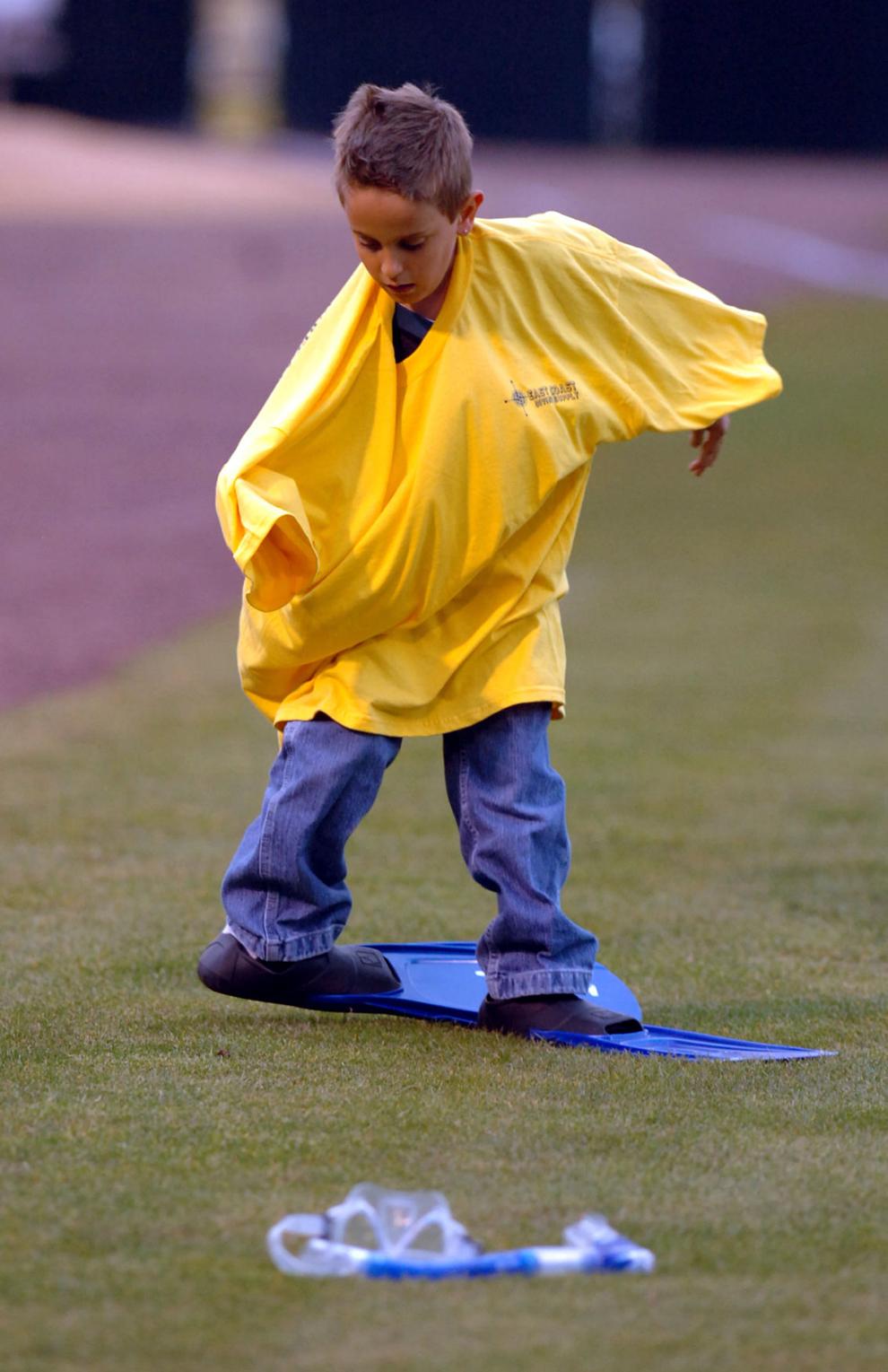 AC surf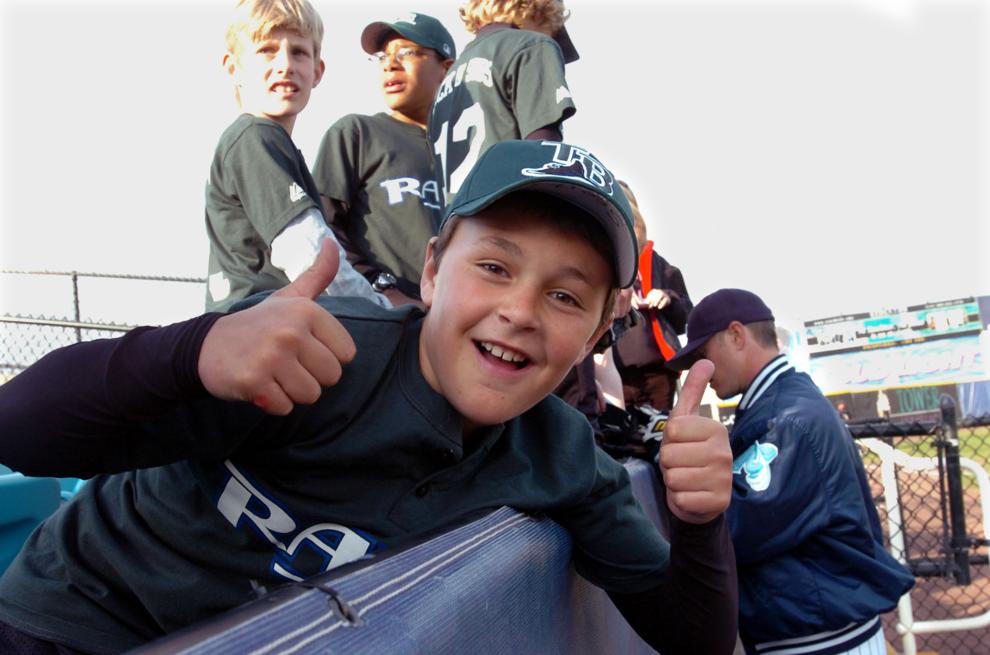 AC surf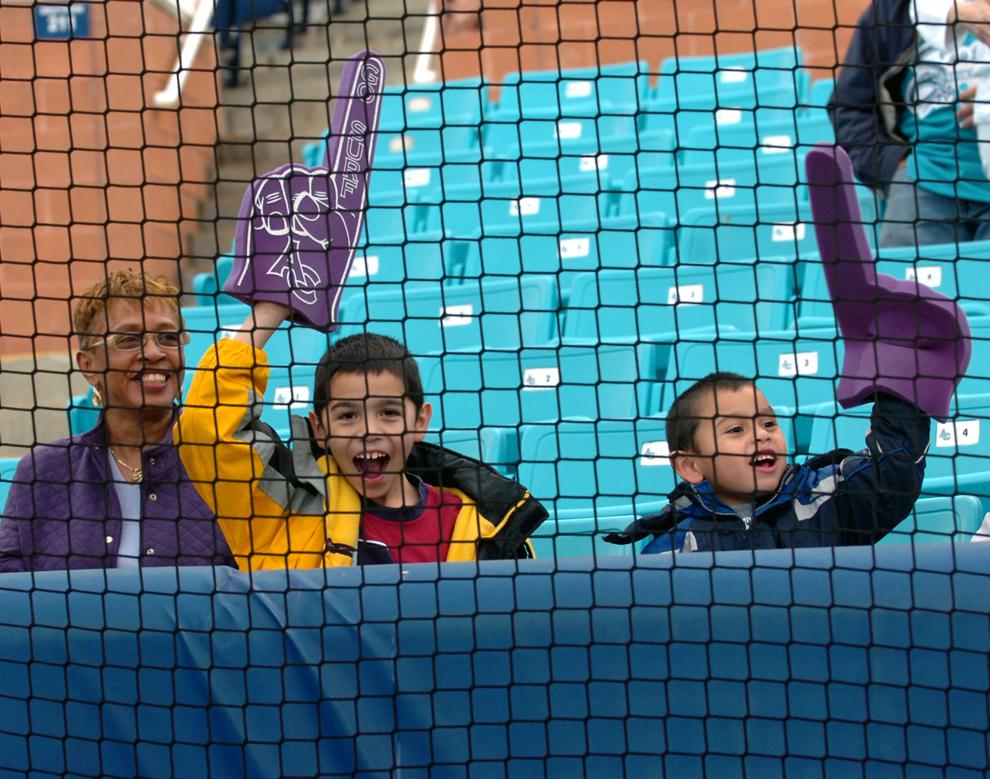 atssurf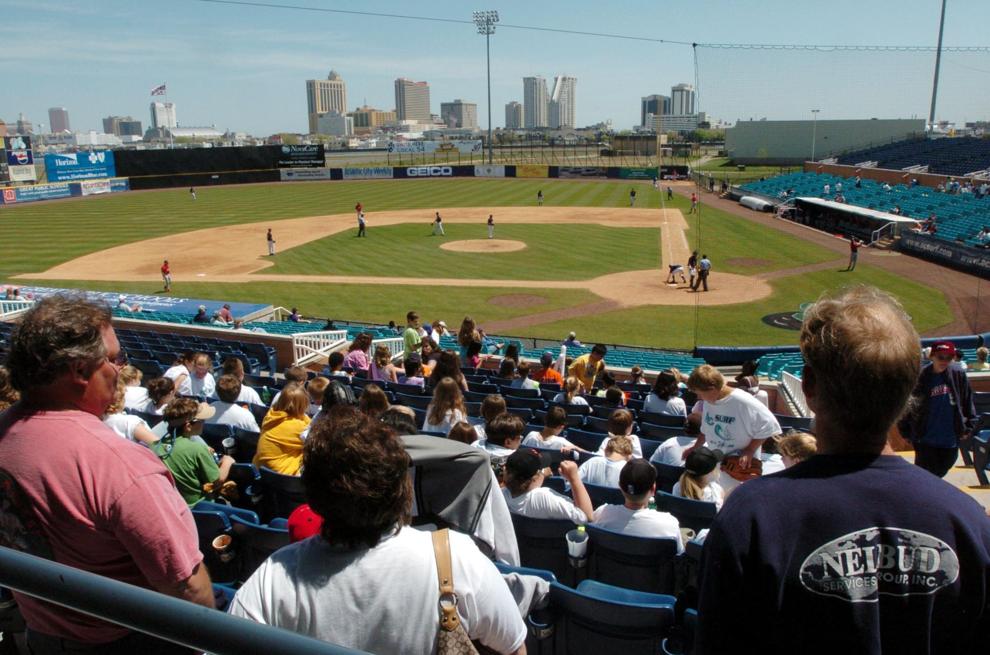 atssurf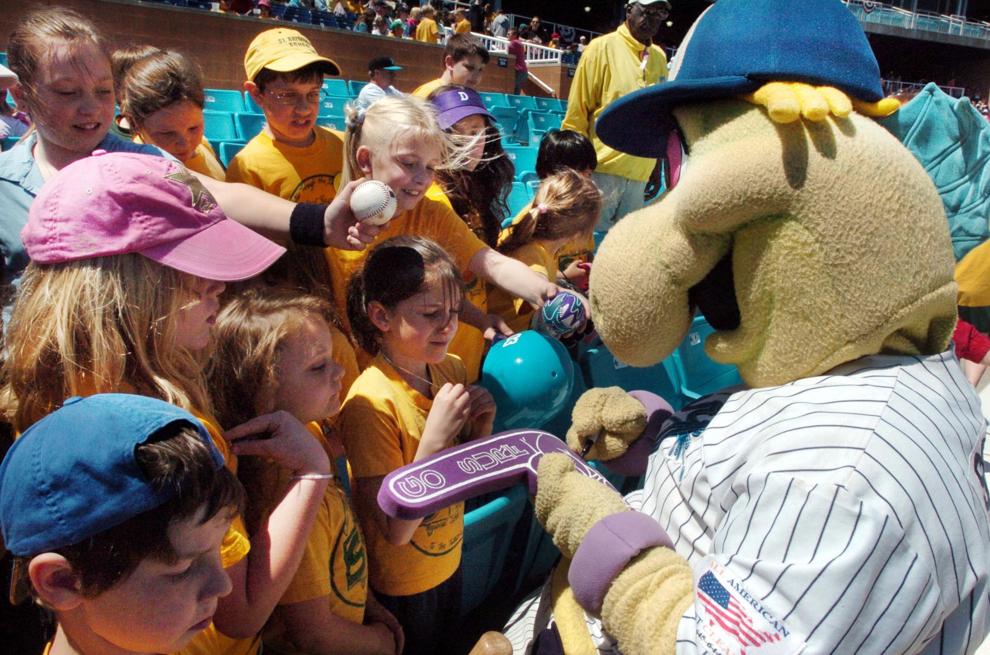 SURF.77033.JPG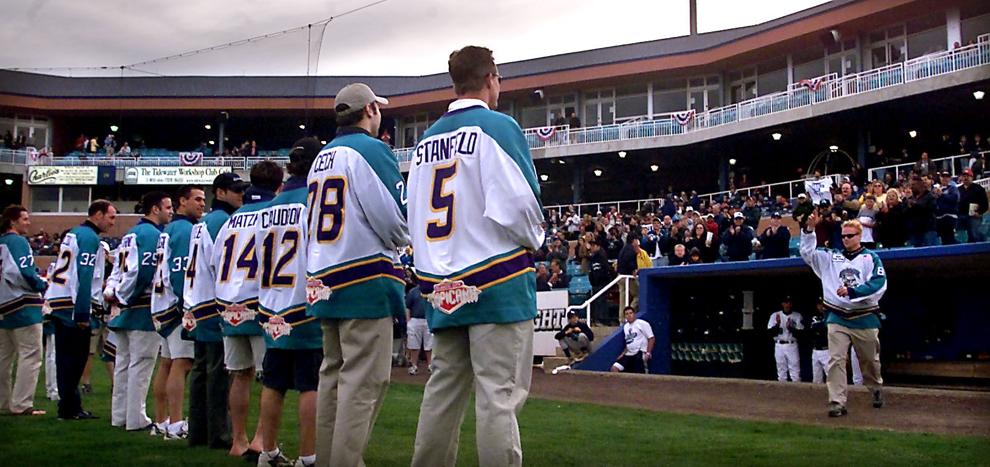 DIG.78038.JPG
SURF_DOGS.63388.JPG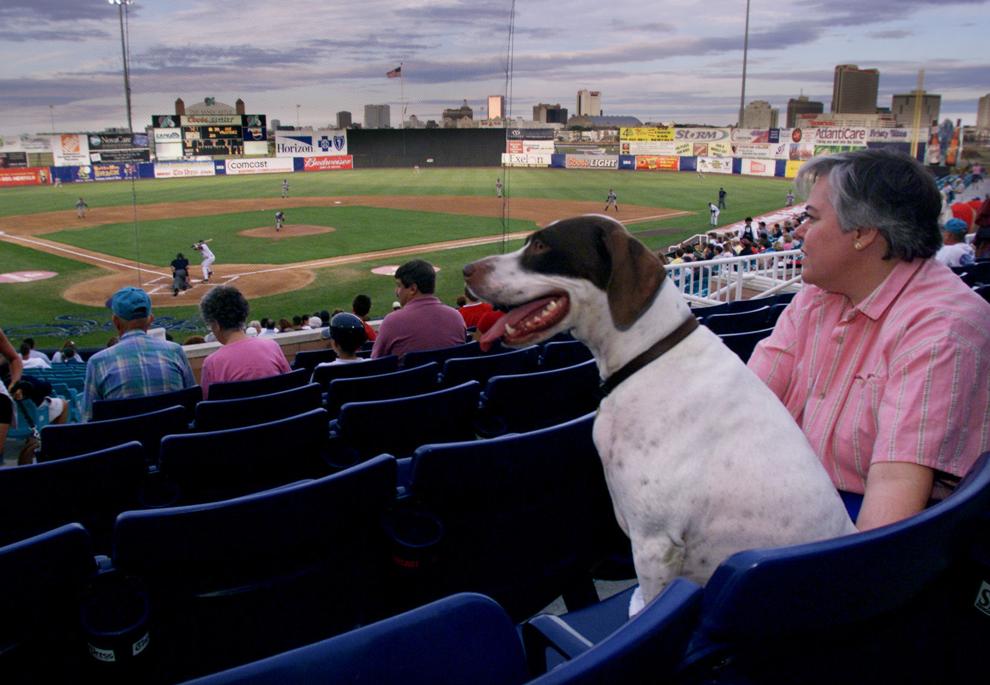 SURF.60581.JPG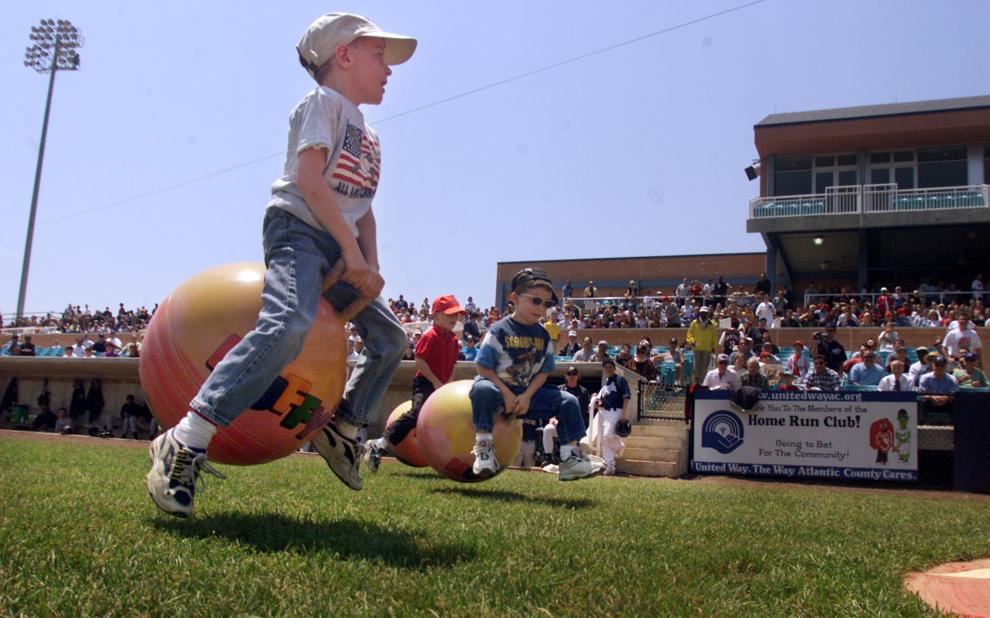 FIREWORKS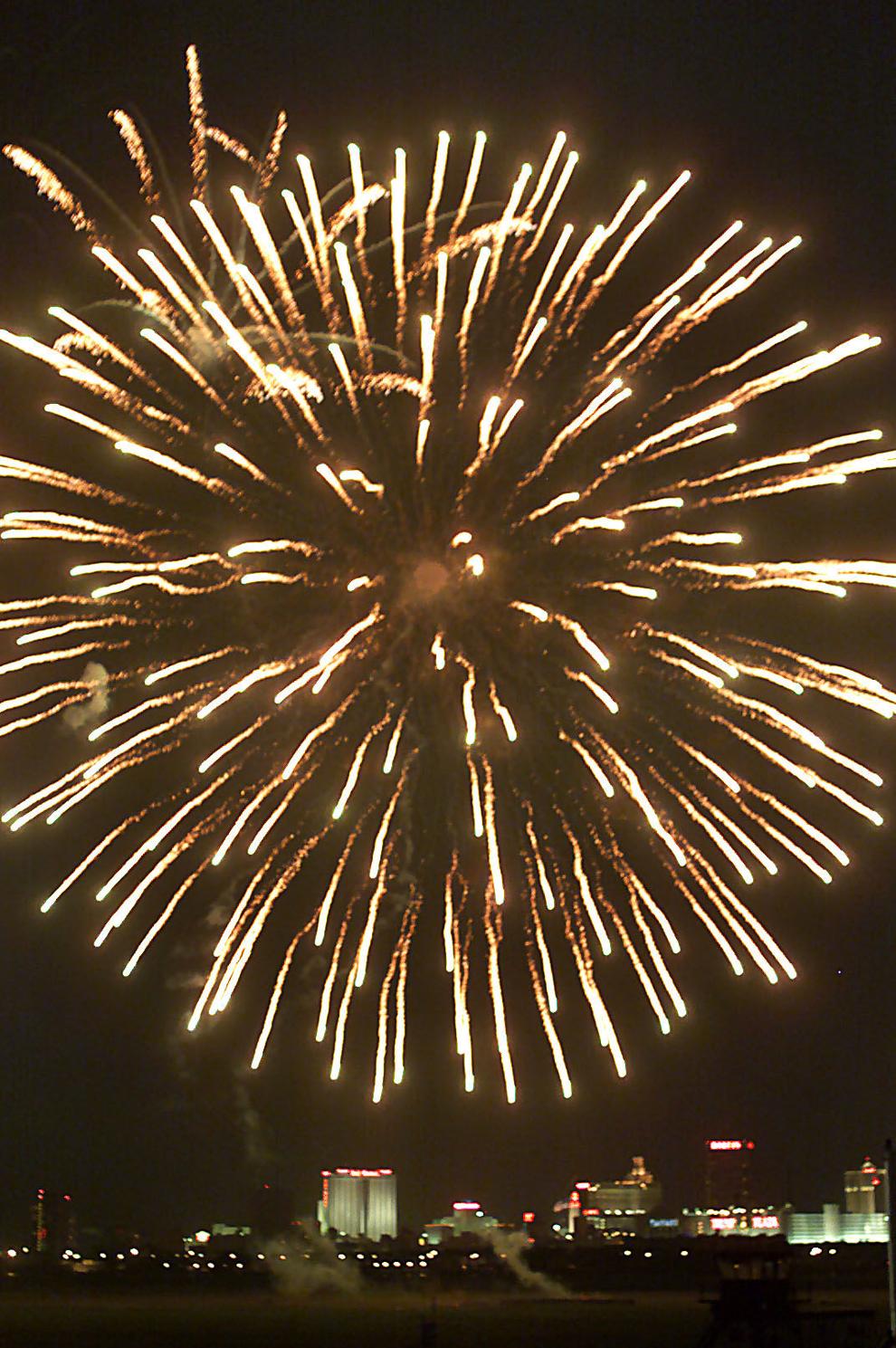 FLEAMARKET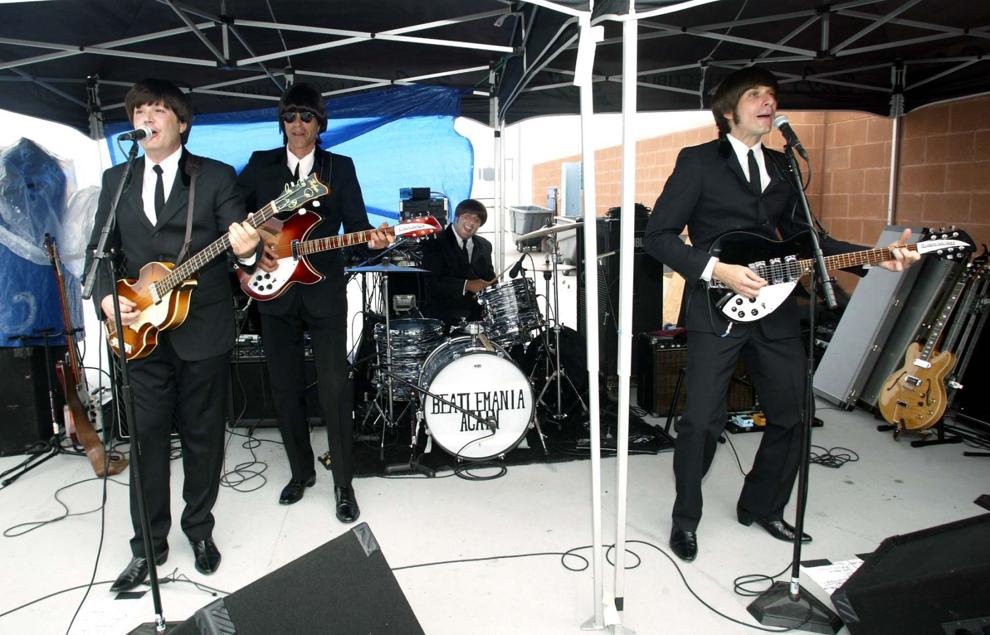 S5.94873.JPG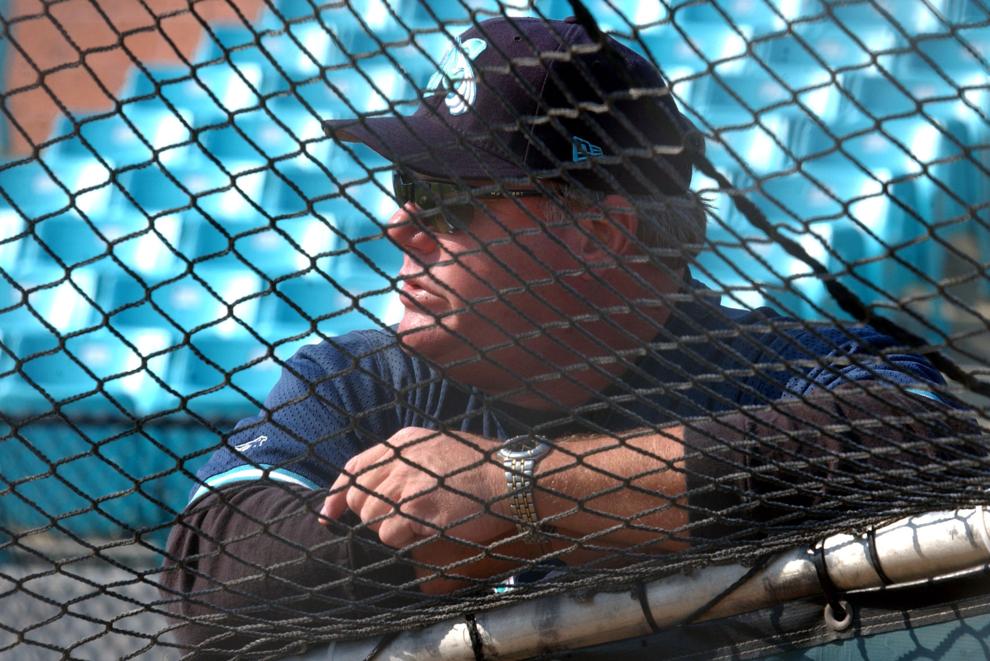 HALLPARADE.38800.JPG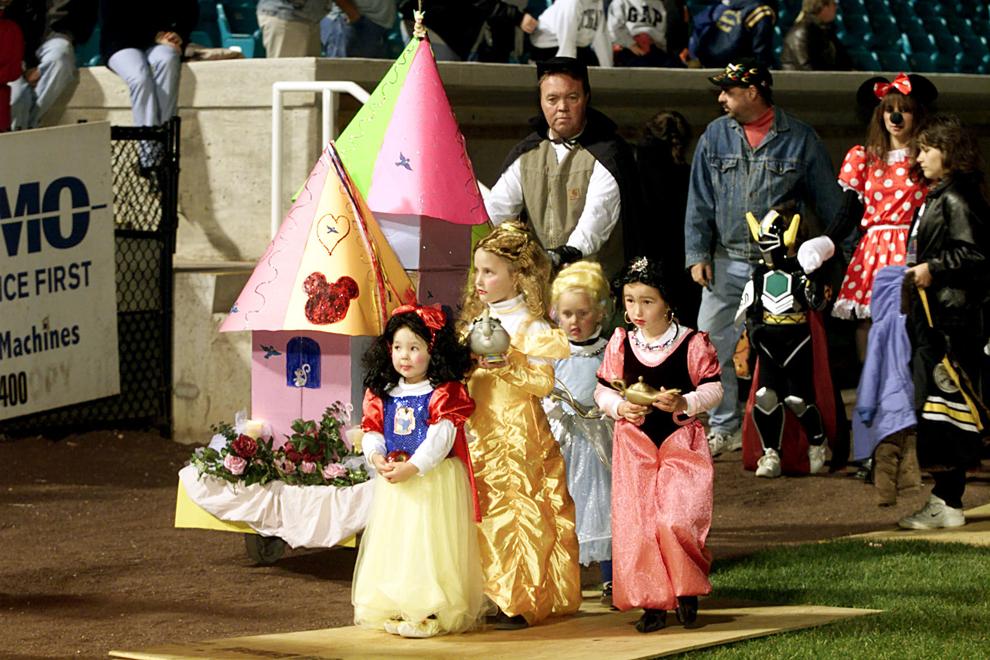 Monell Rocha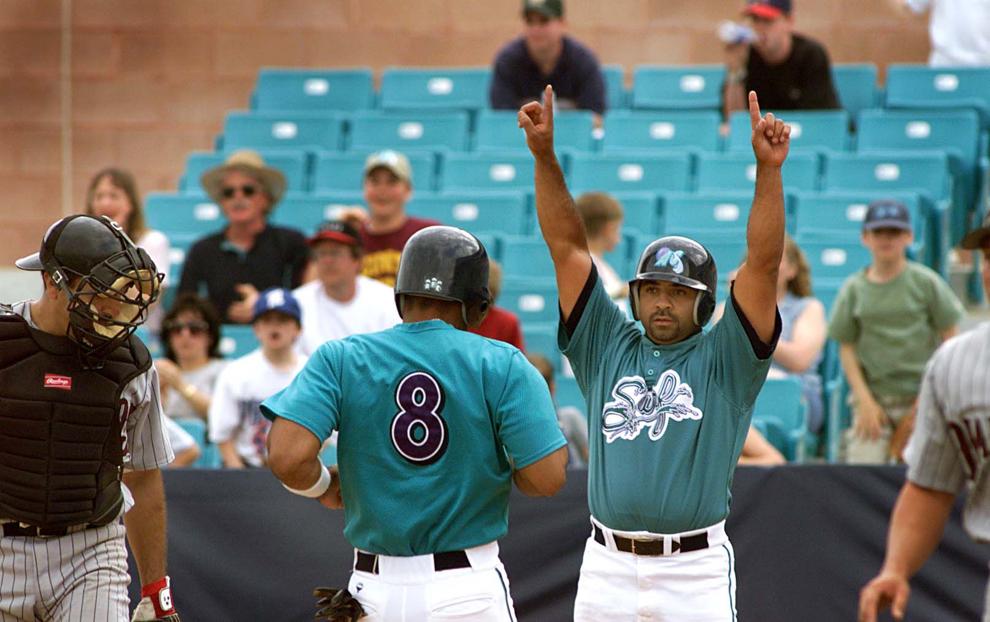 SURF.45395.JPG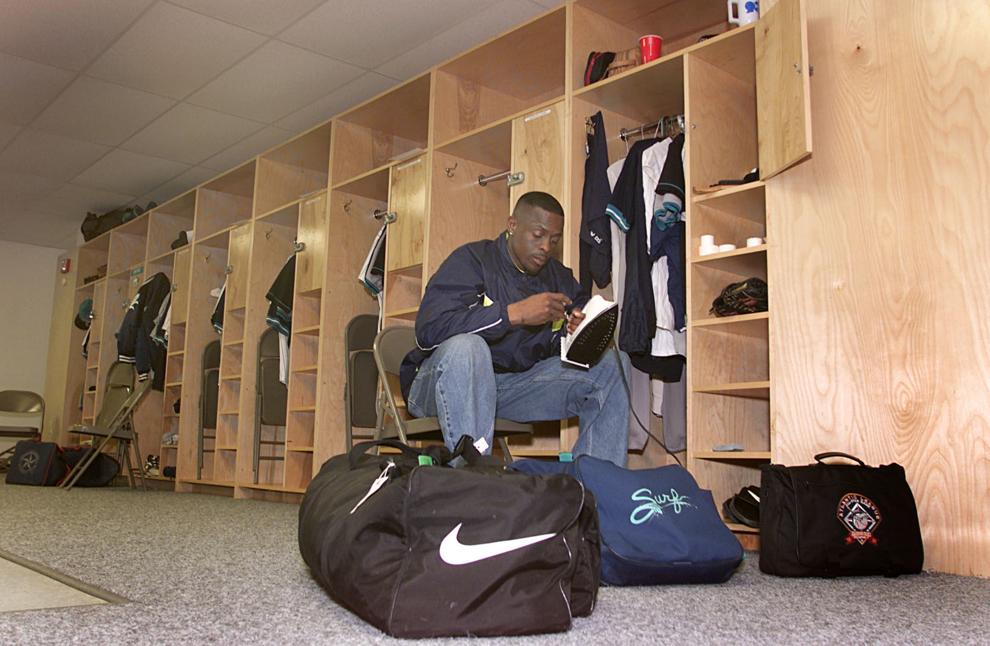 SURFTRYOUT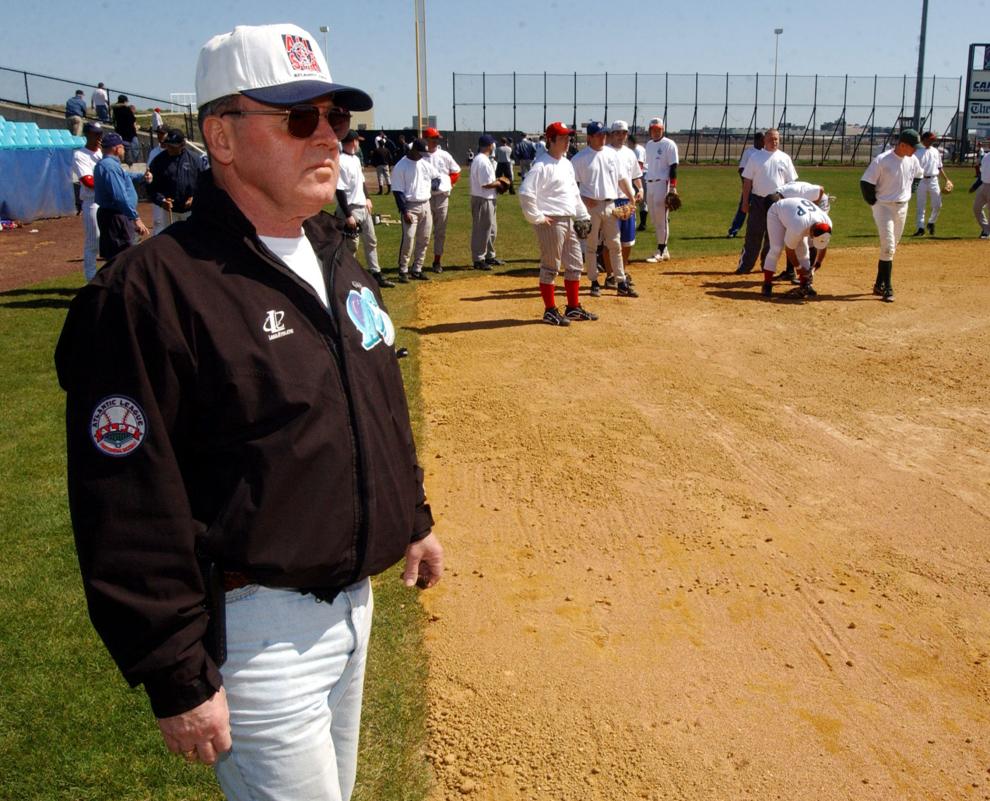 SURF.60331.JPG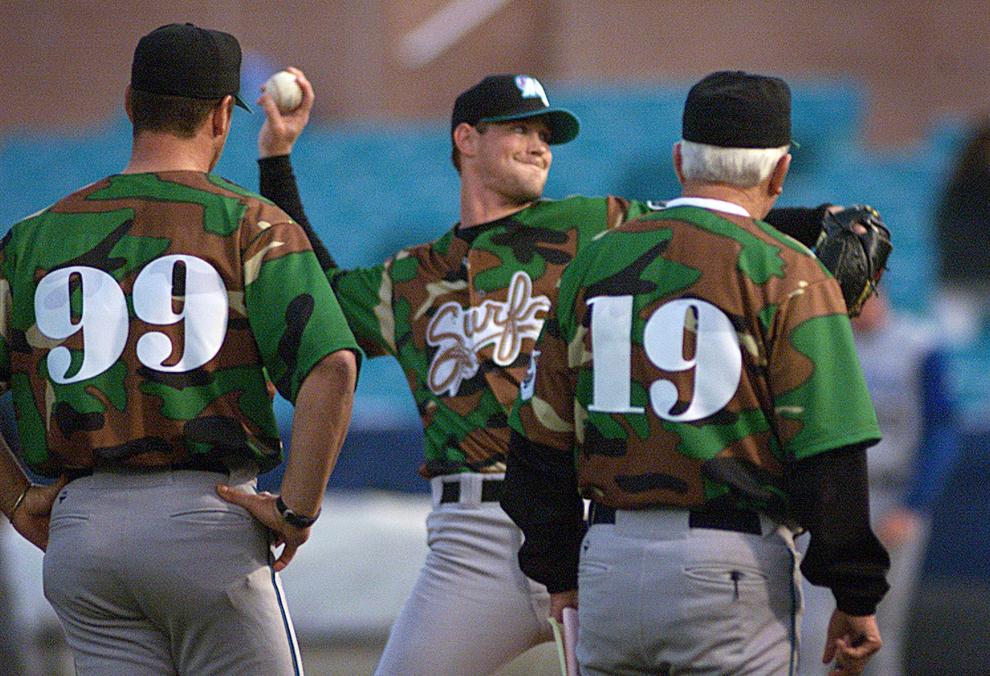 SURF.76869.JPG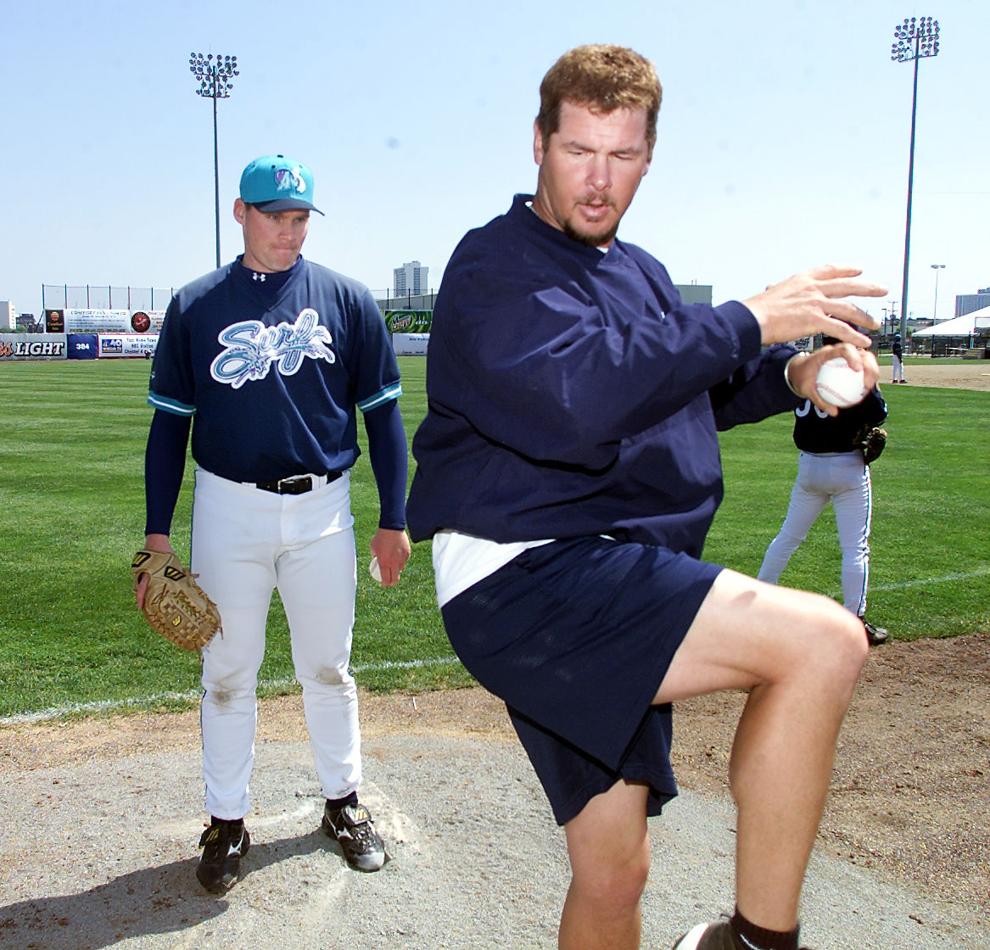 MOTORCYCLE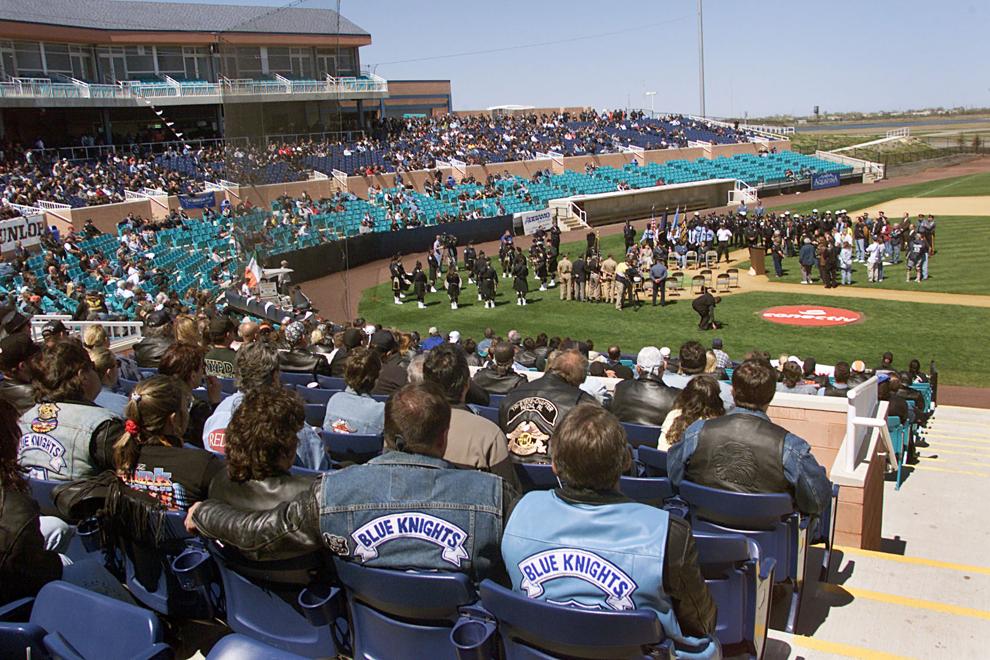 MURALS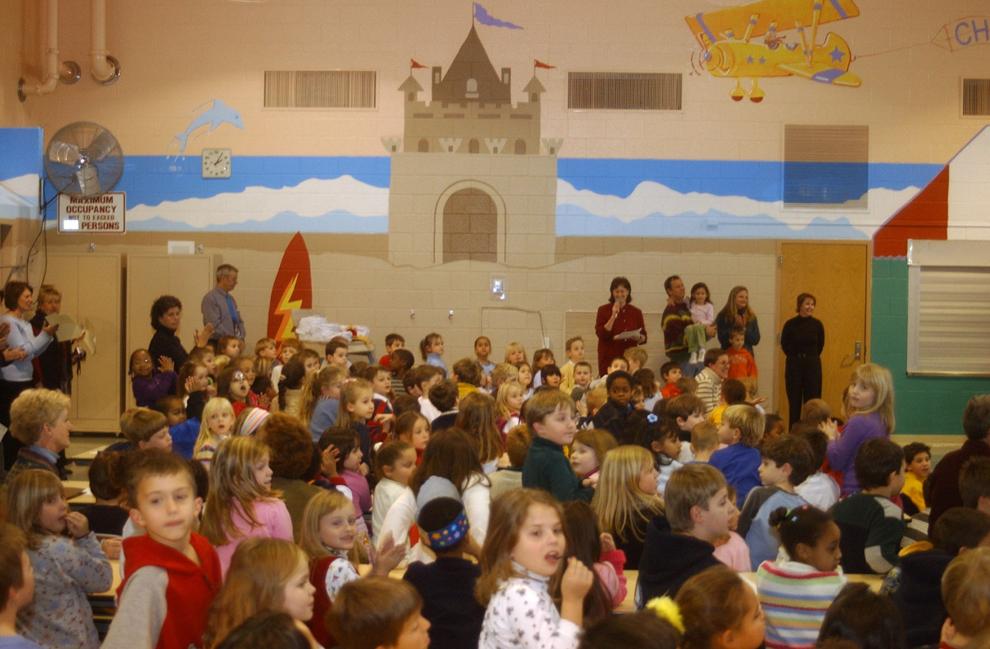 MUSICFEST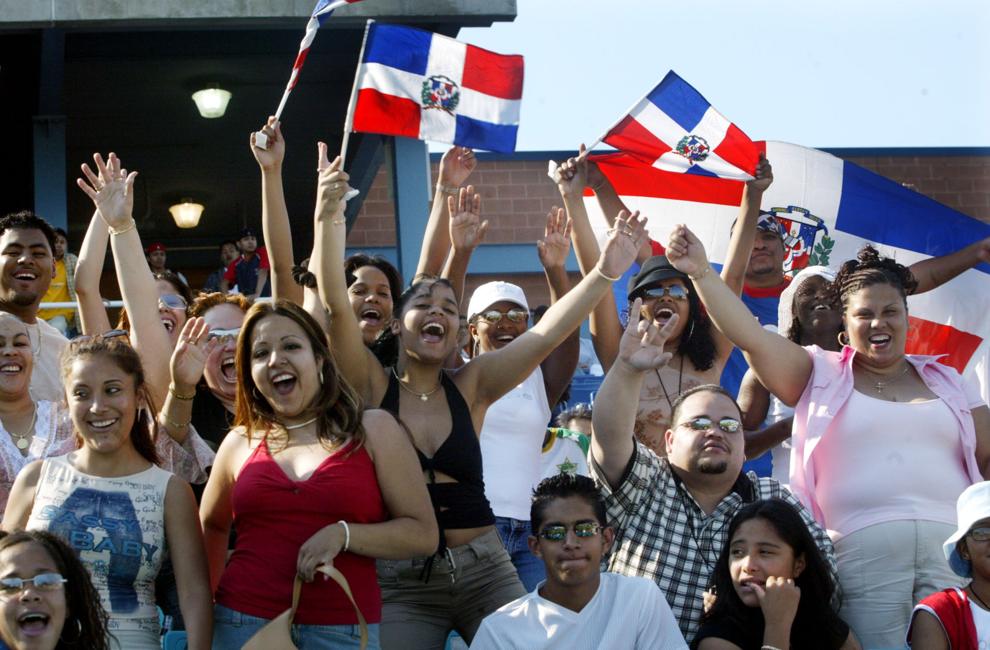 MUSICFEST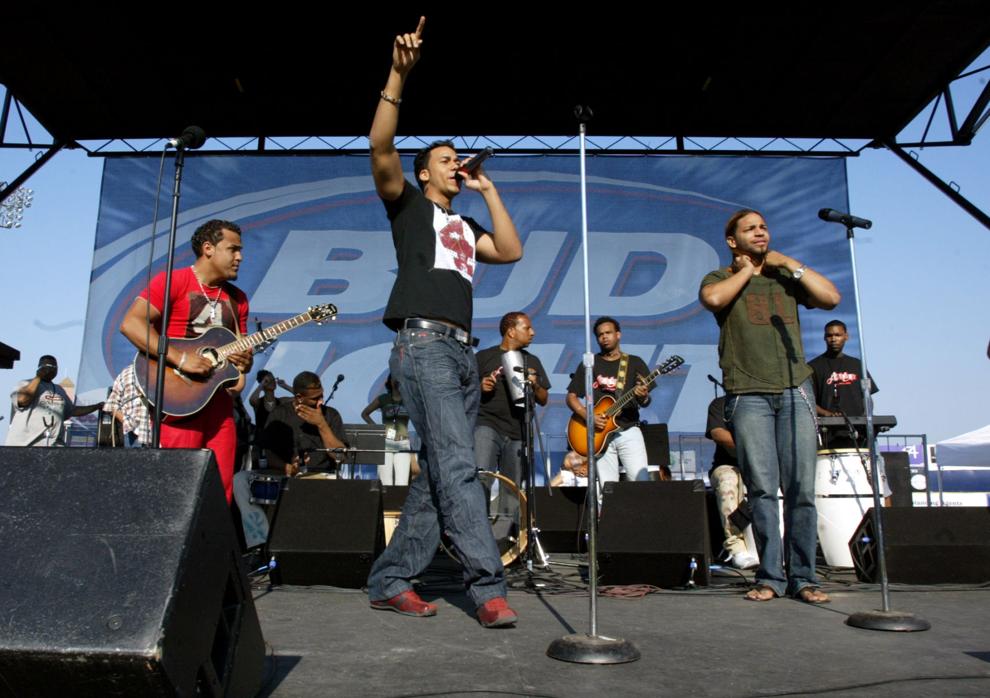 Robinson Morales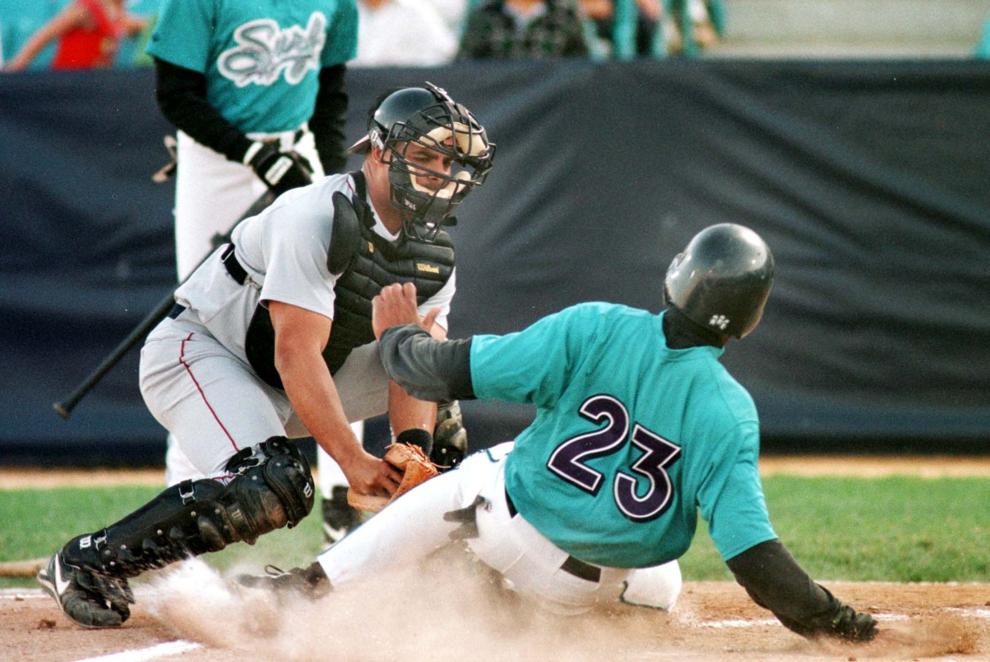 ROCKFEST.34215.JPG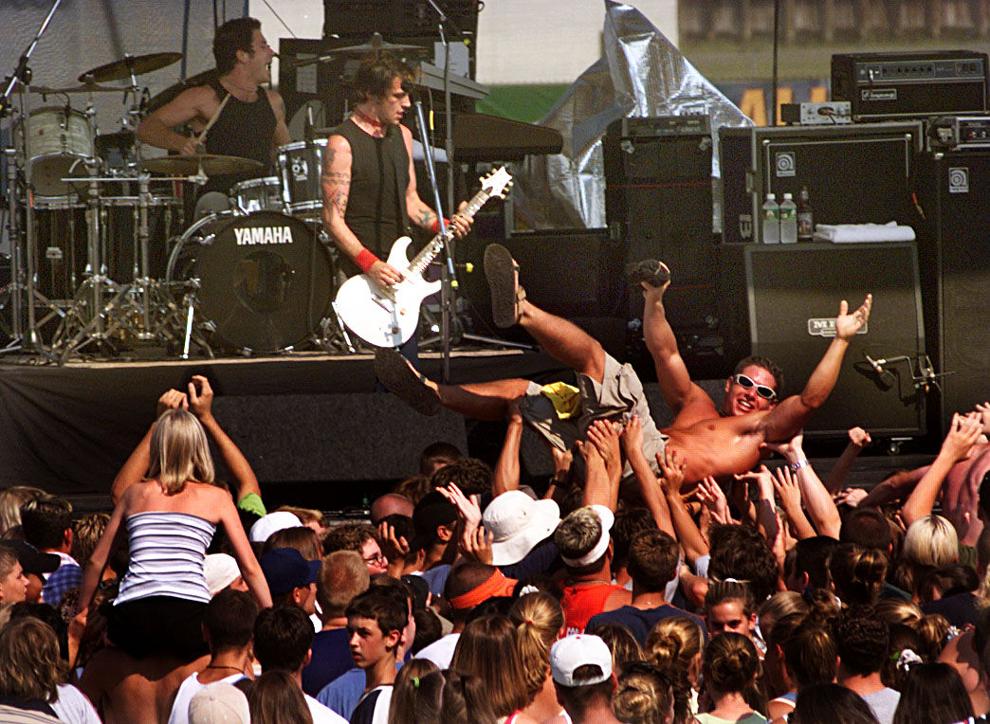 STOCK.77179.JPG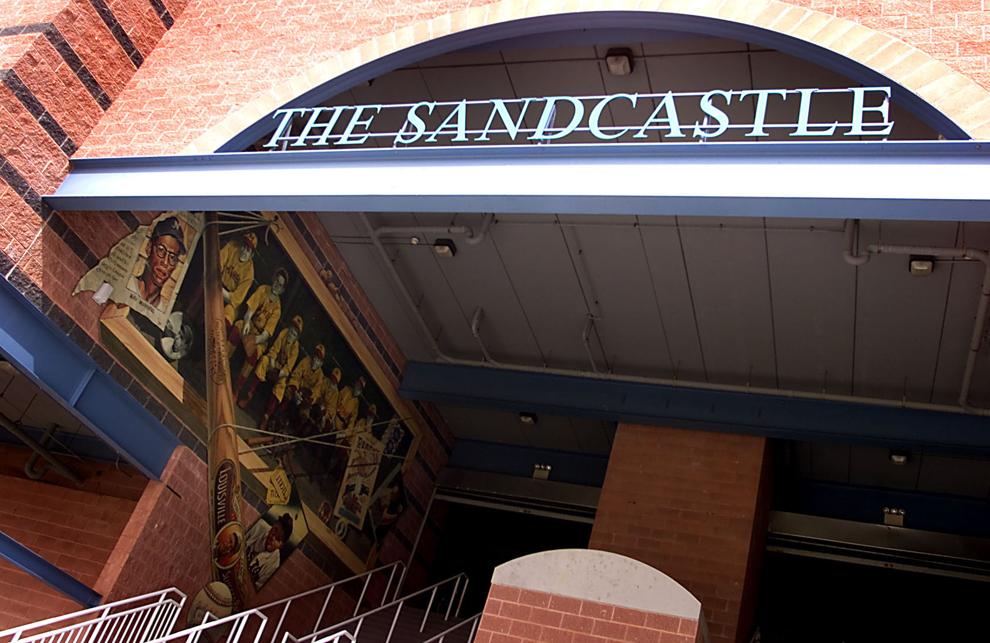 shapeitup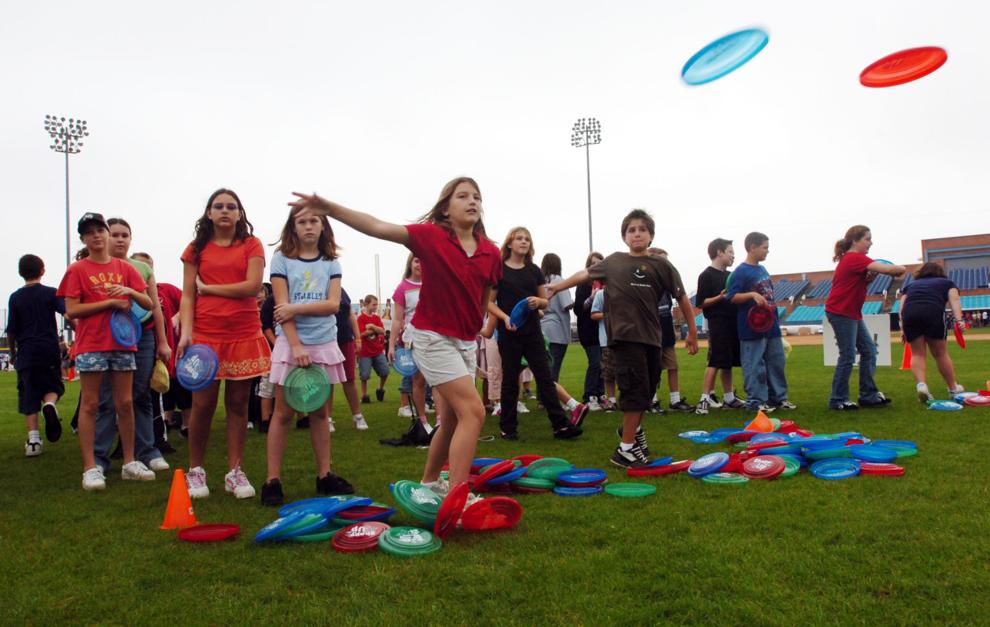 SURF.77035.JPG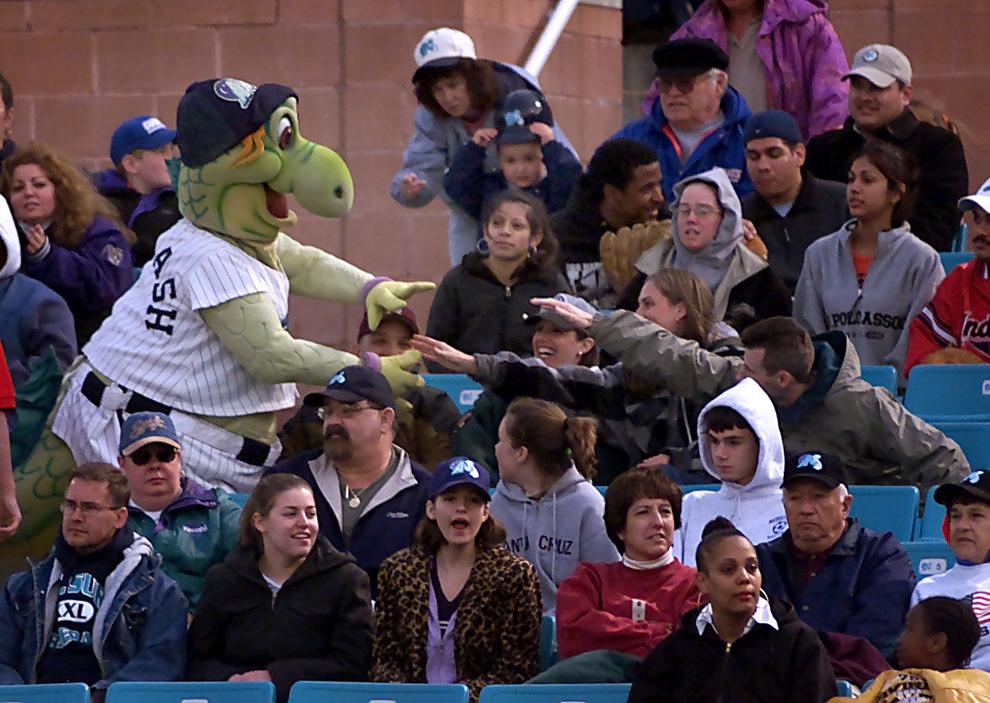 SURF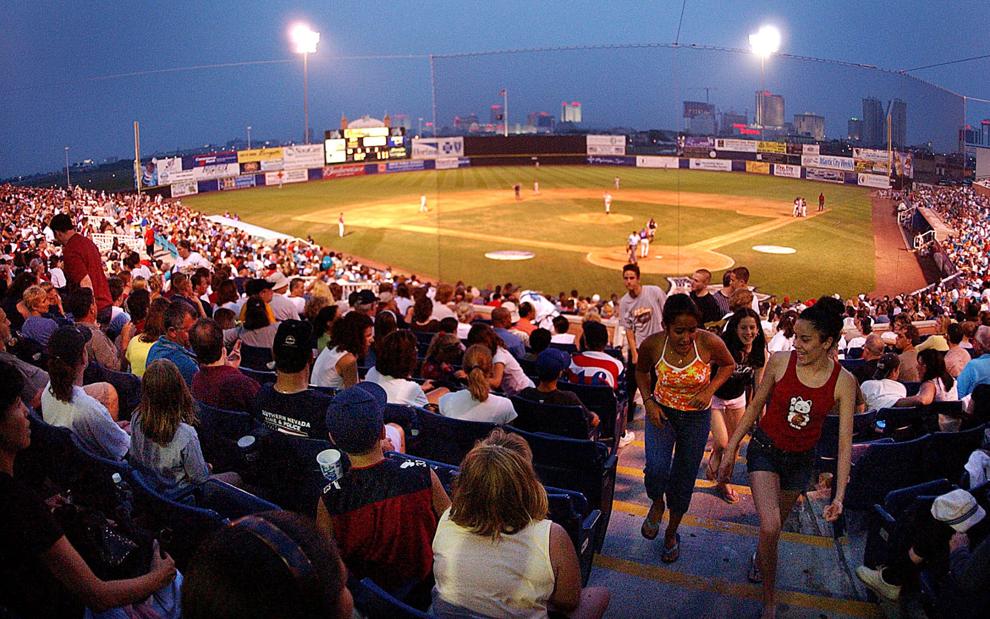 SURF.82534.JPG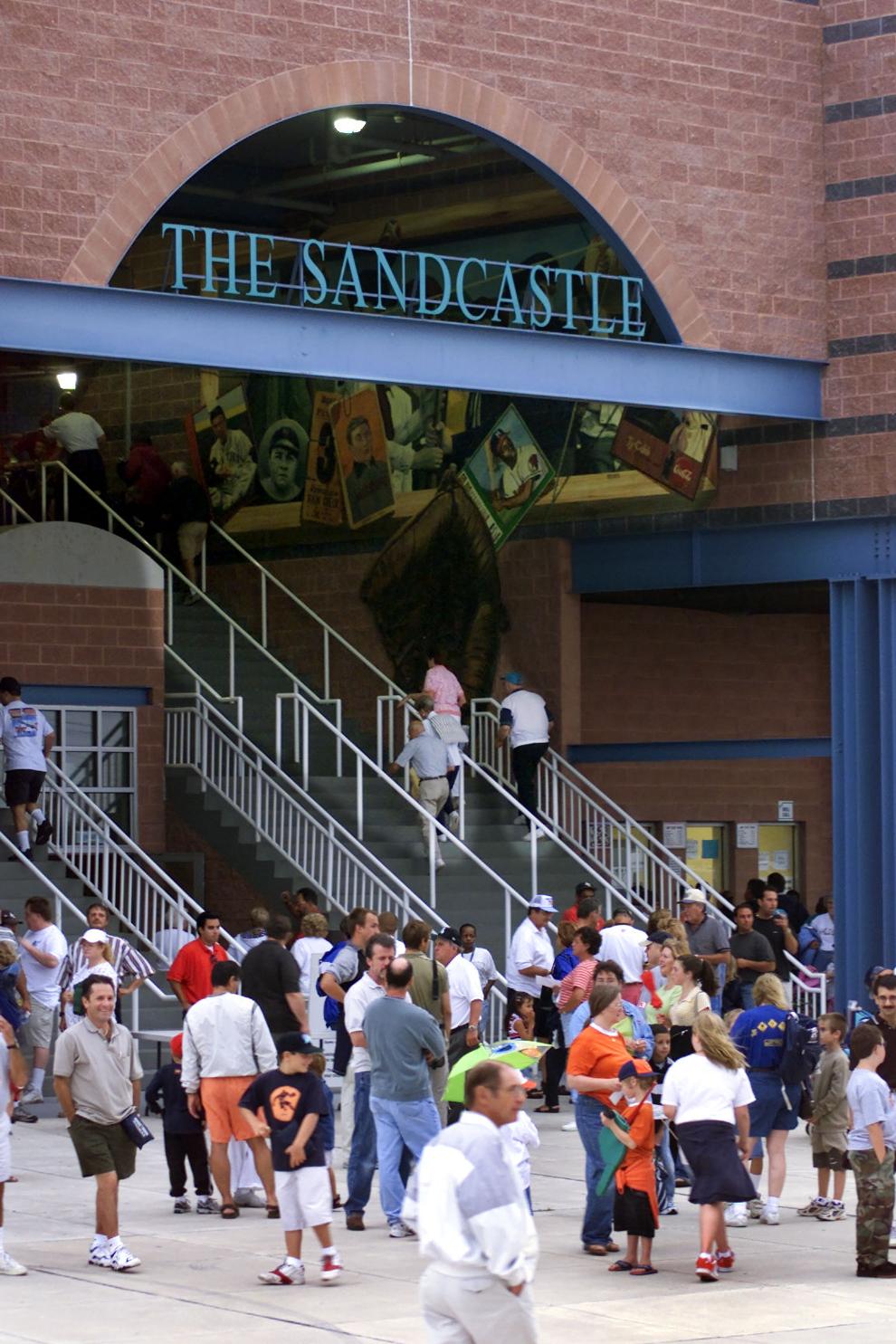 SURF.81500.JPG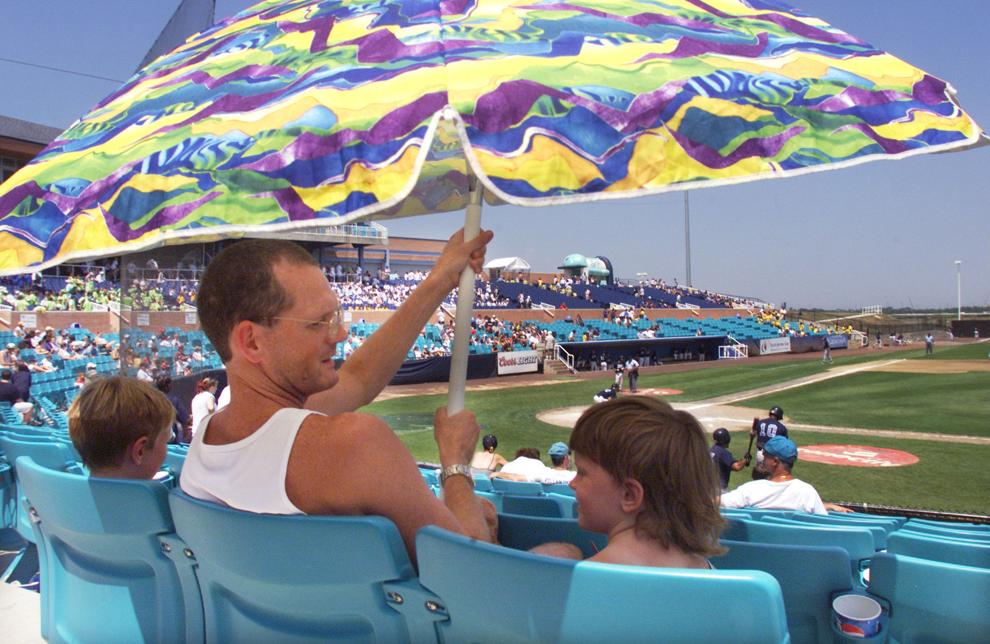 SURF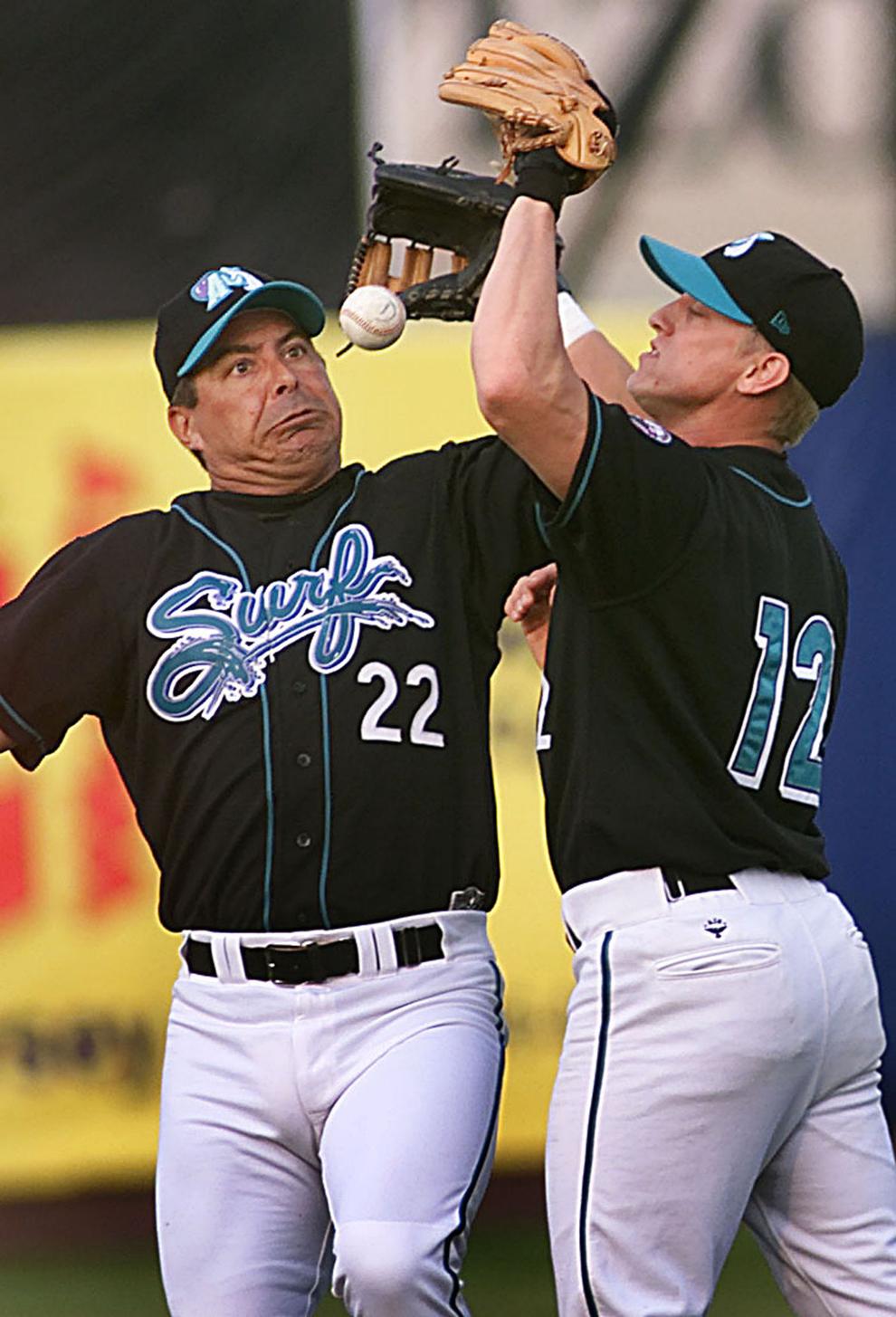 SURF.80319.JPG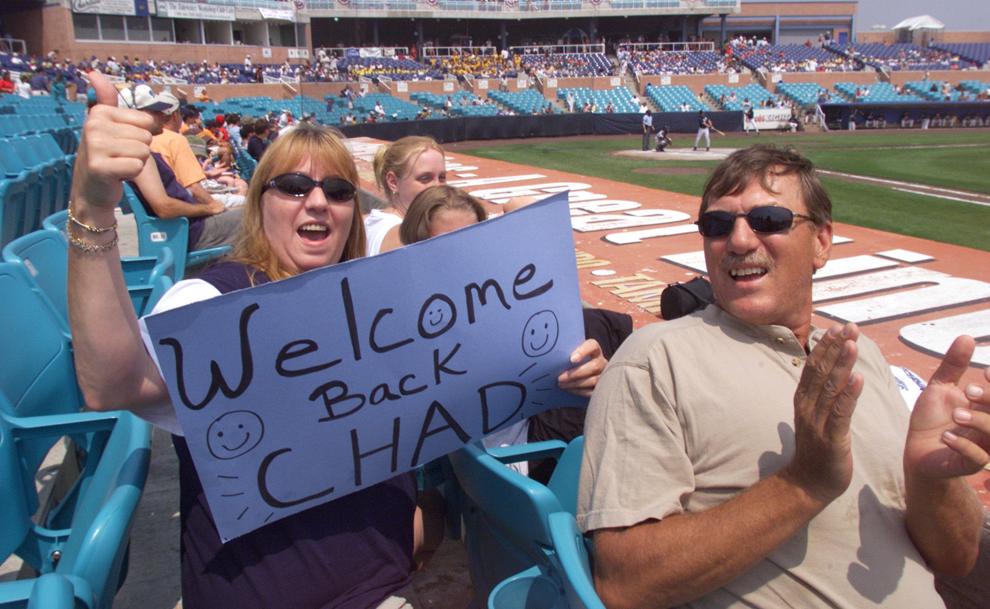 SURF.80317.JPG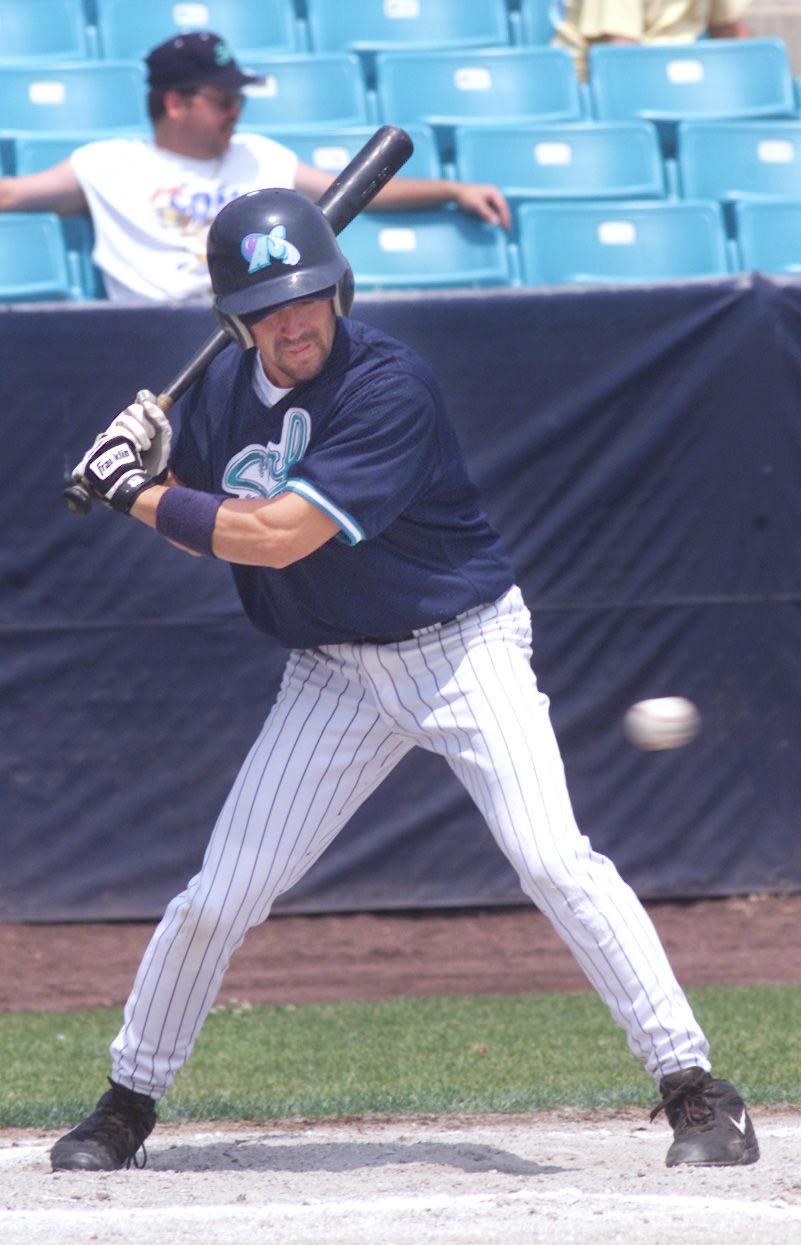 SURF PORTFOLIO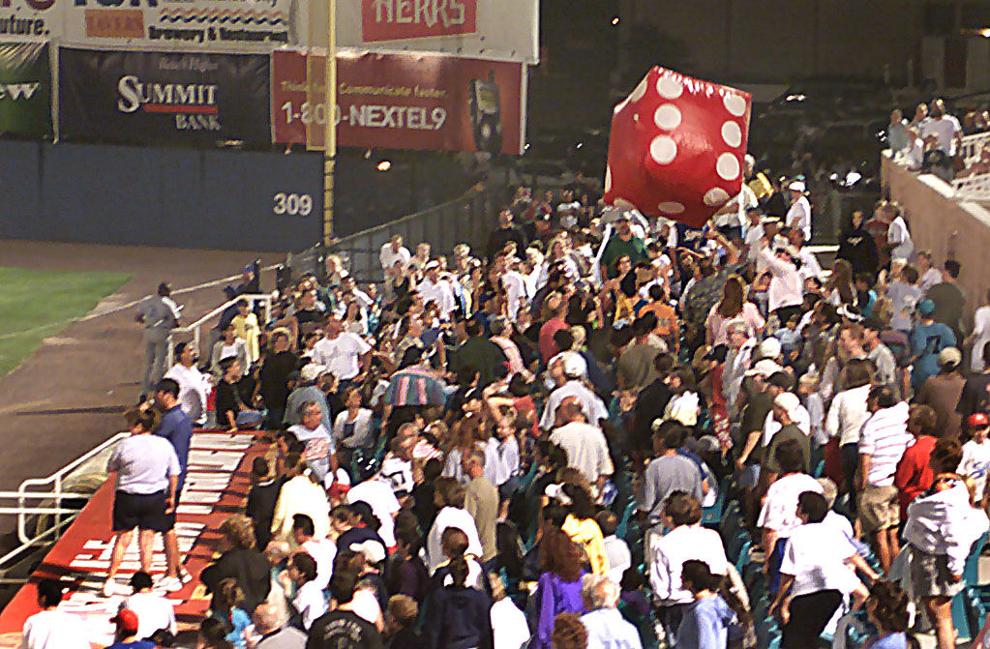 SURF.46098.JPG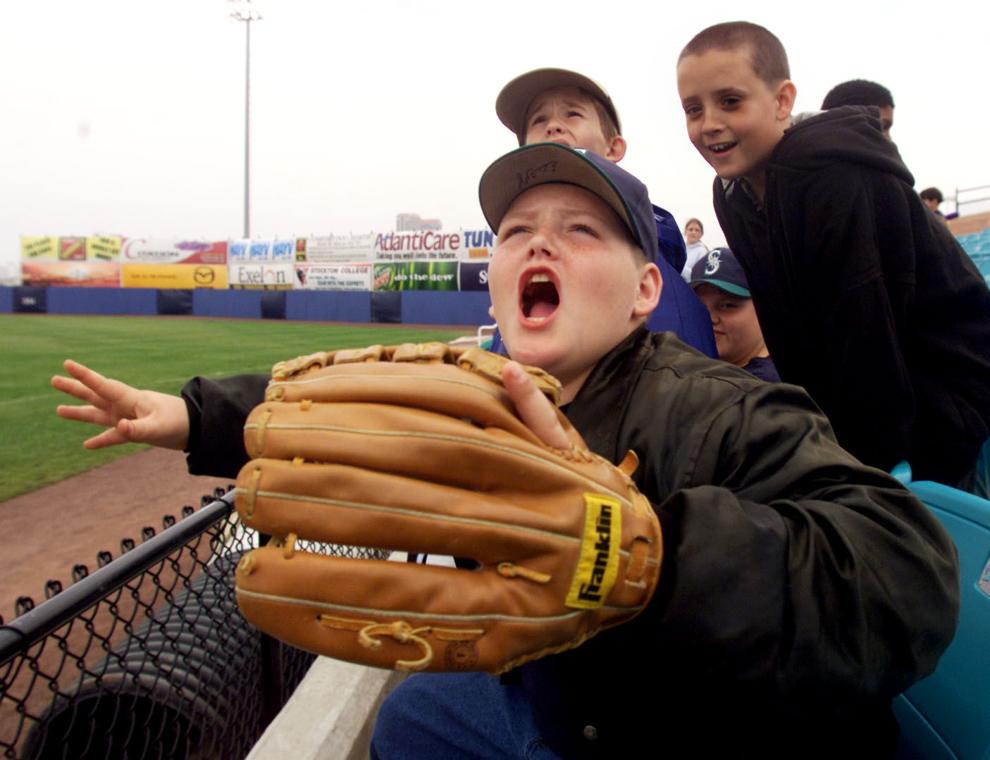 ALBEE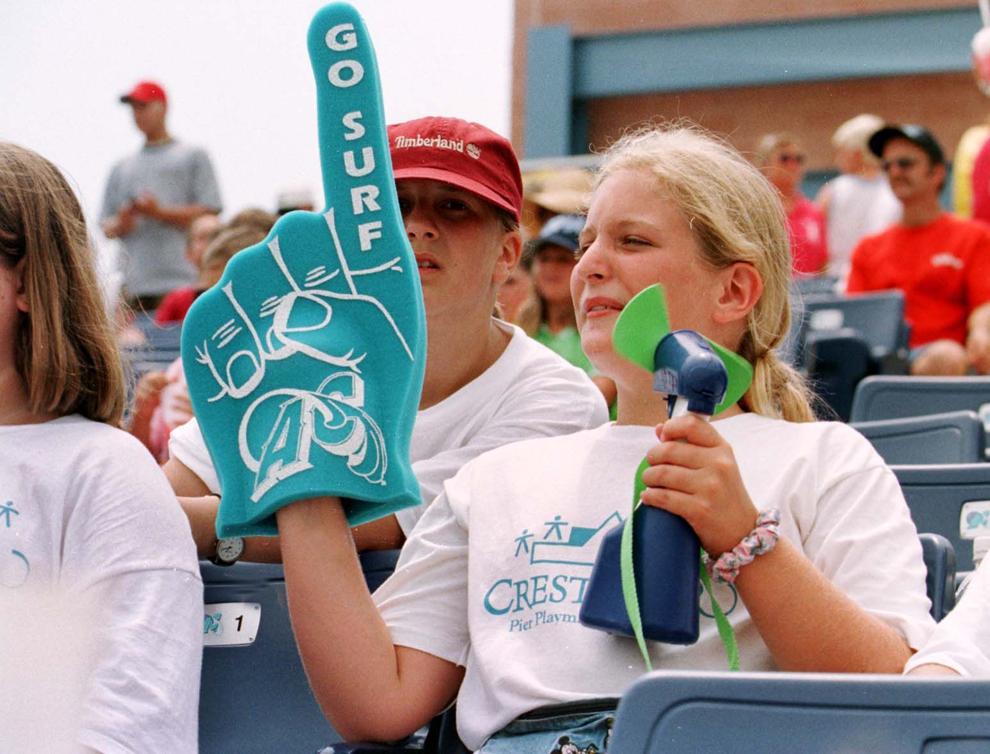 SURFSLEEP.49565.JPG
SURF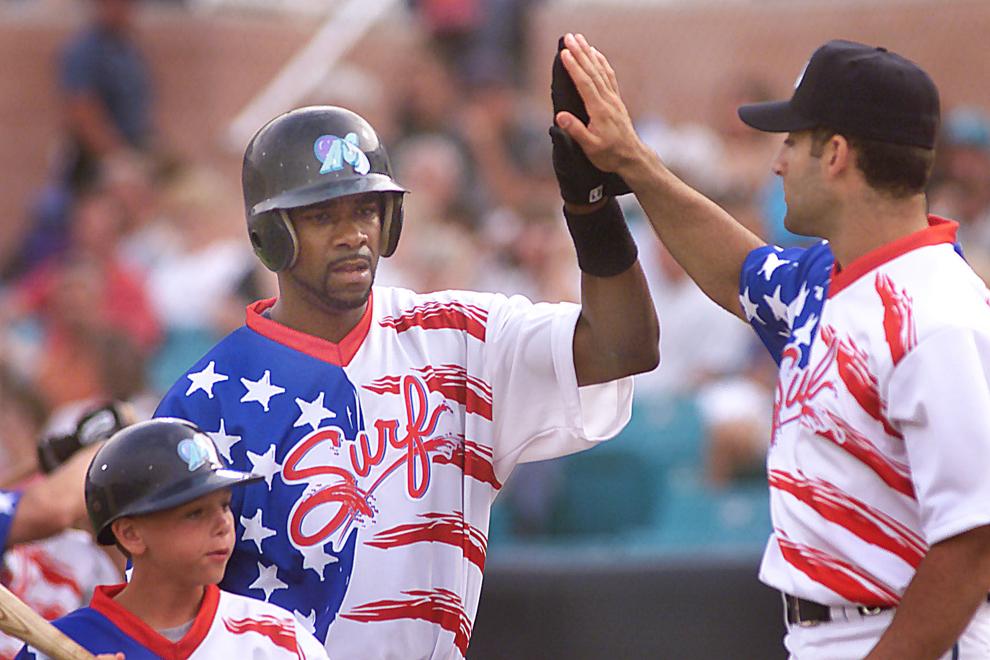 SURF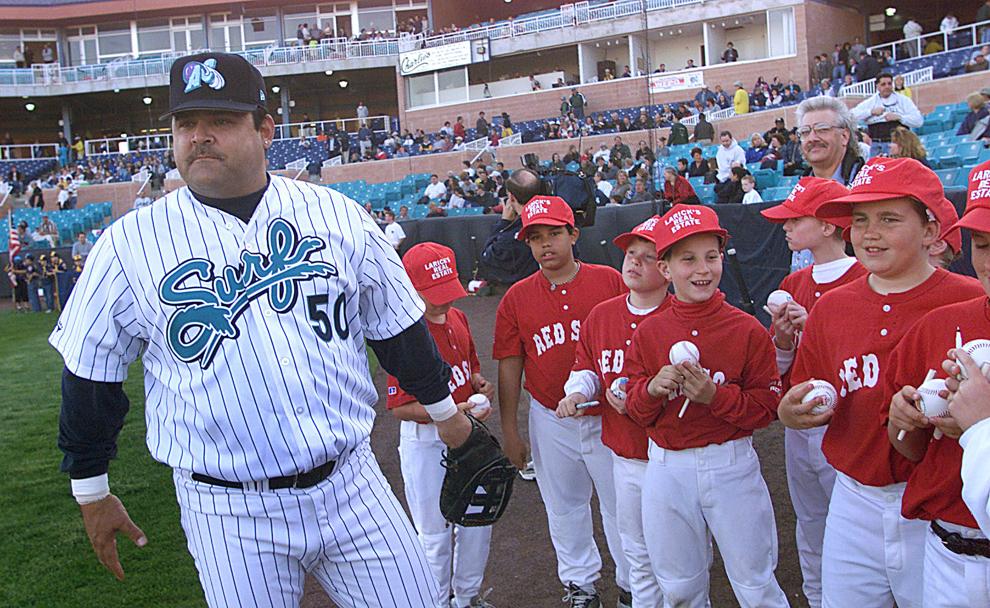 SURF716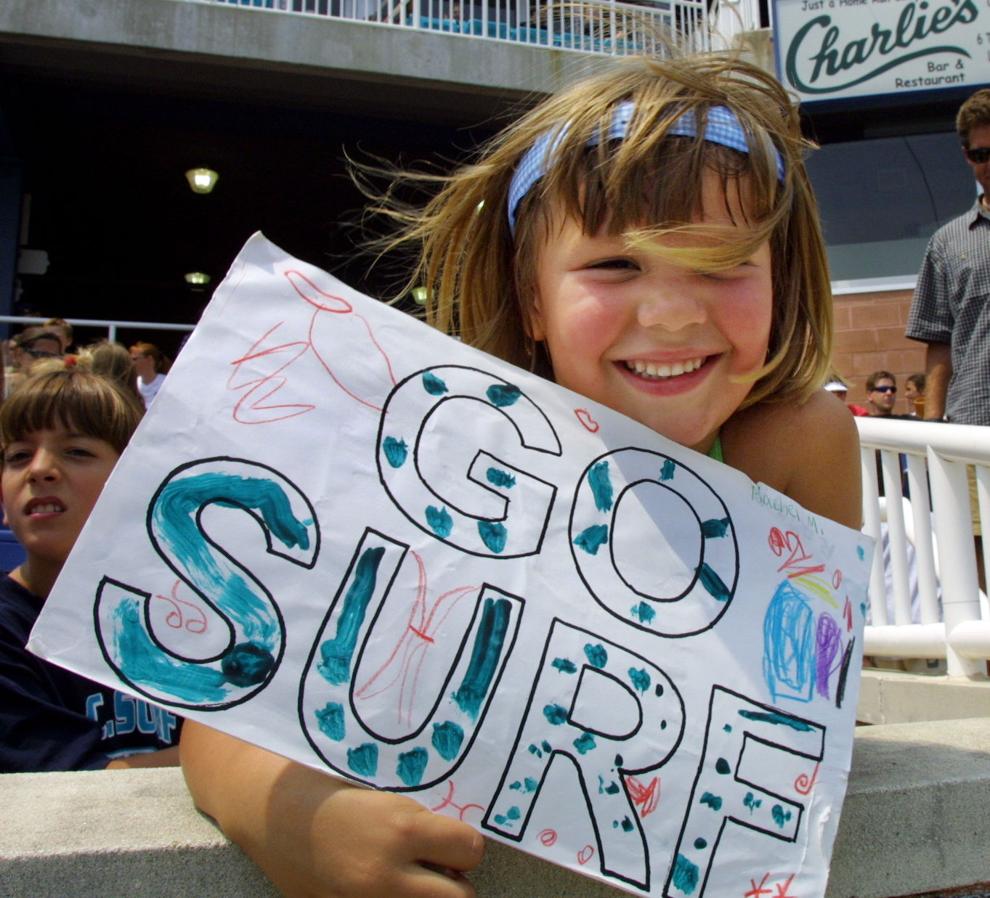 SURFOPEN

SURFOPEN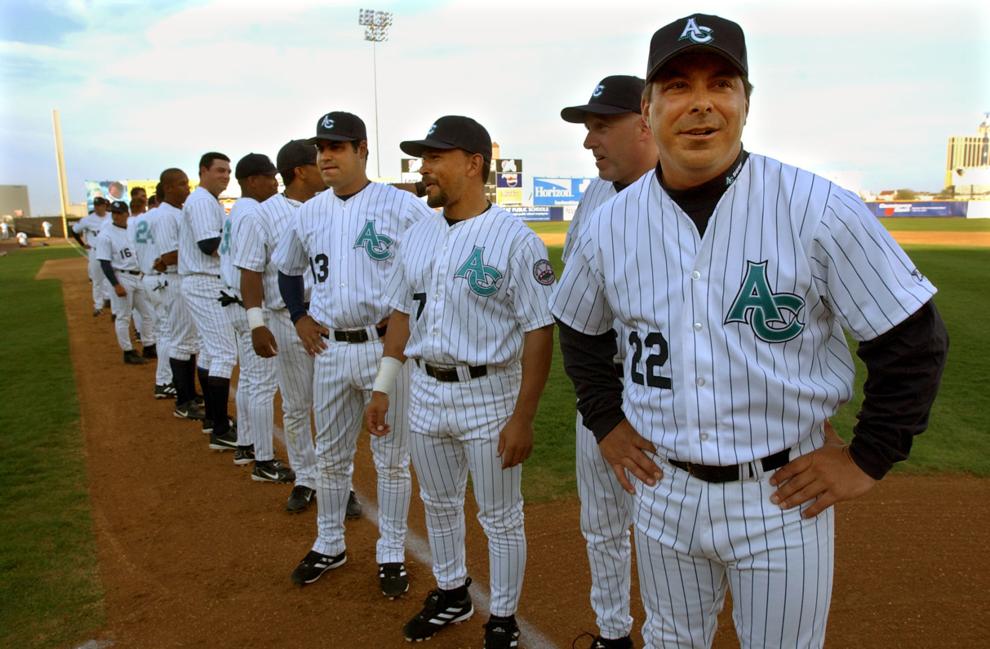 SURFOPEN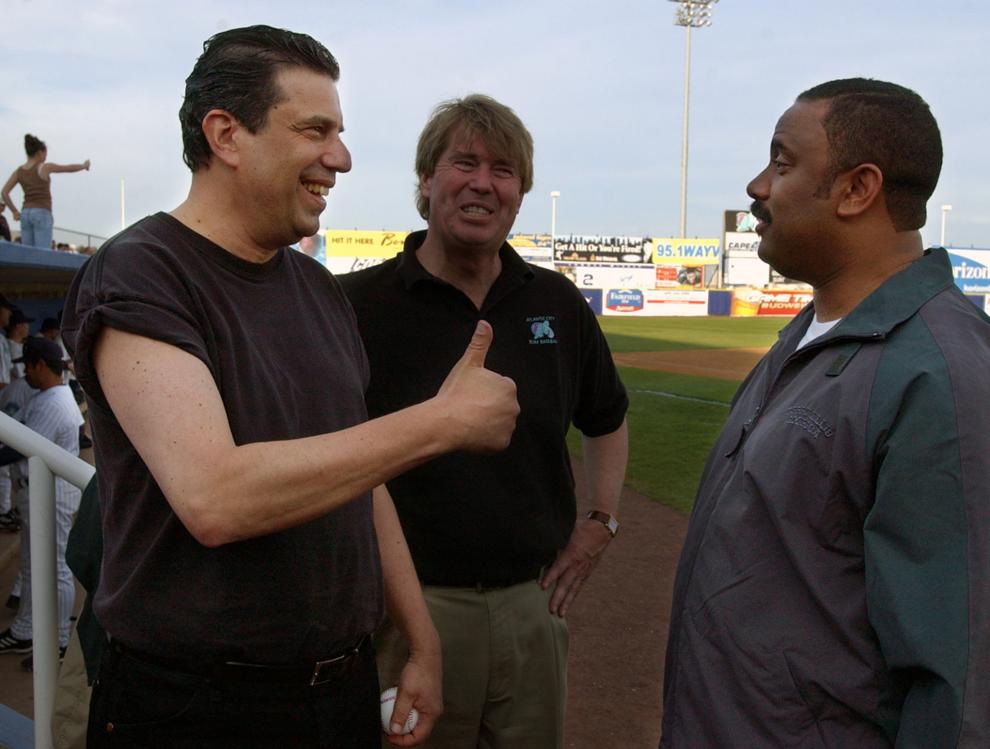 surfschool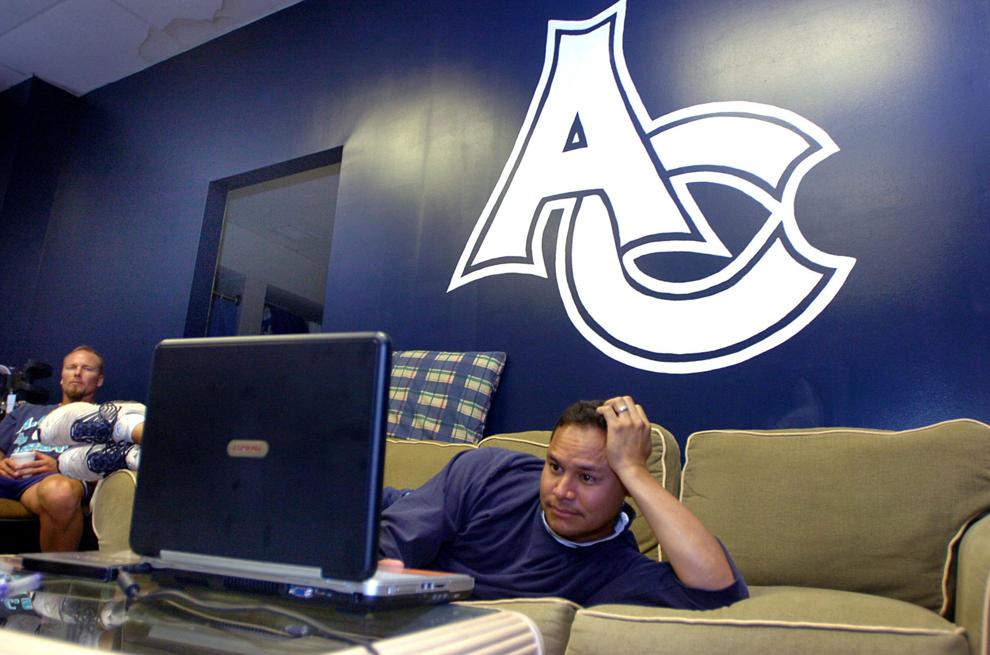 SurfTryout402
SurfTryout402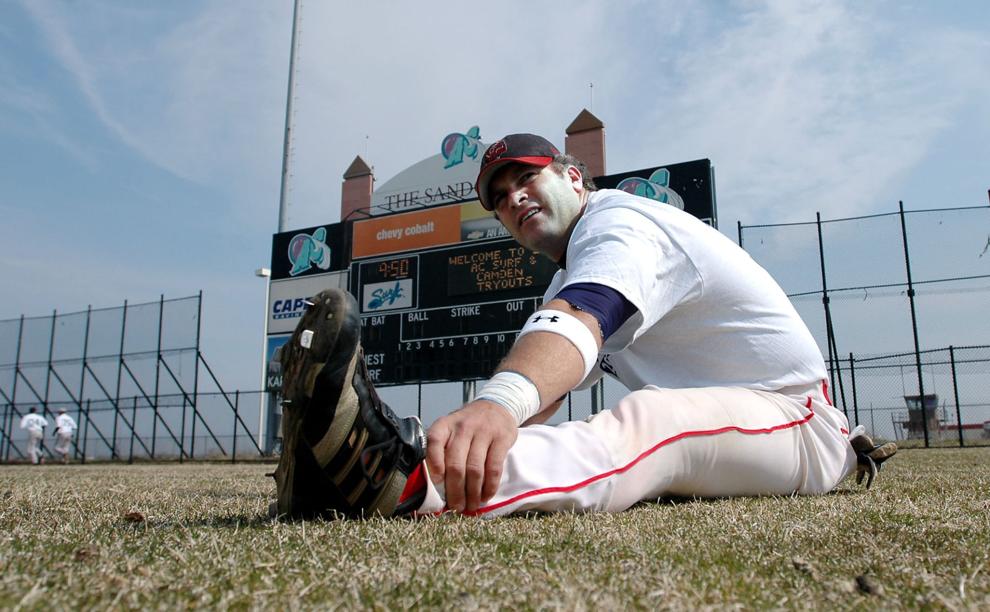 SurfTryout402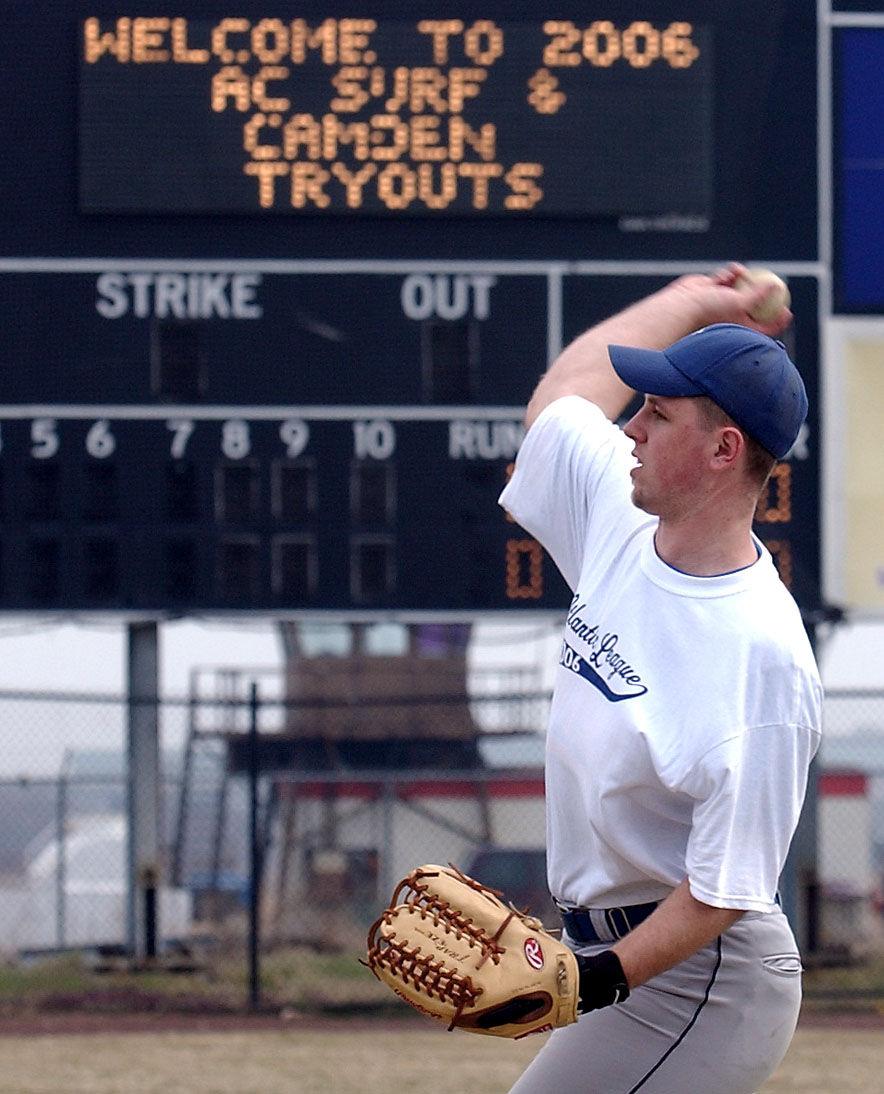 SurfTryout402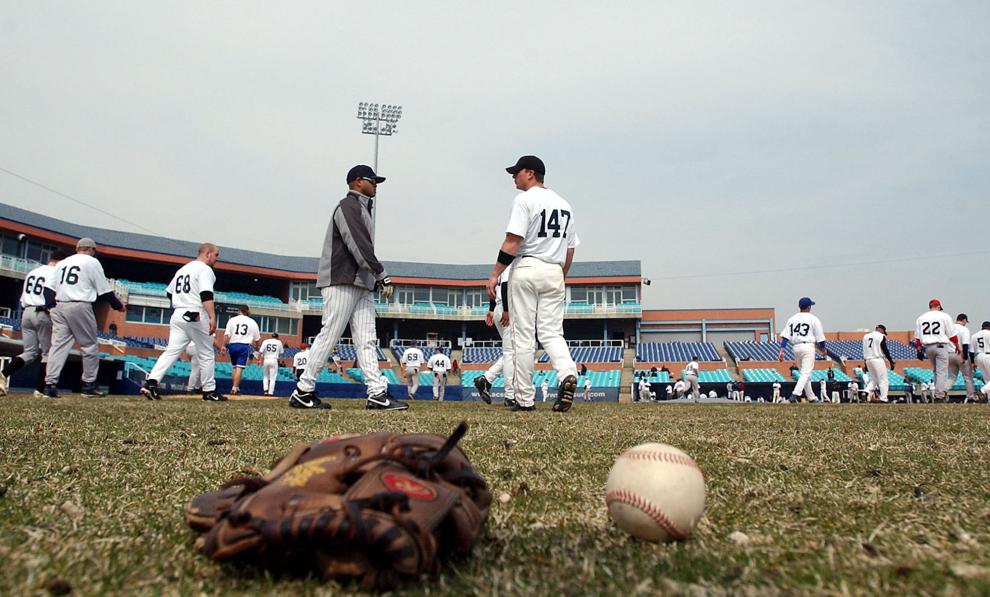 SURF.77028.JPG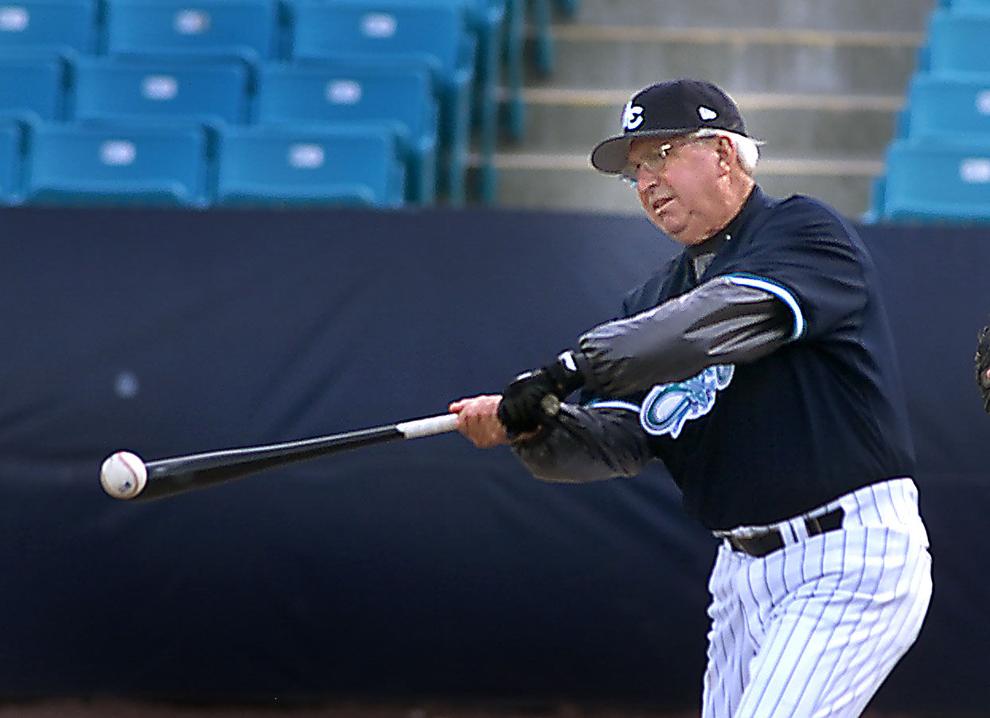 The stadium fell into disrepair after the independent baseball team folded in 2009 due to low attendance. Homeless people lived in the skyboxes. But the city spent $300,000 to bring it back from the dead, and it's now used for concerts, festivals, Little League baseball and Atlantic Cape Community College baseball. People like Coursey and others in Atlantic City want to bring back professional baseball, too.
But the city has no more money.
"A baseball team is what we really need," Mayor Don Guardian said. "As we talk about a vision beyond just casinos, baseball harkens all Americans."
Guardian acknowledged the challenge of bringing a baseball team back to the city, citing the resort's seasonal nature and a minor-league market that includes other teams within driving distance, such as the Lakewood Blue Claws in Ocean County and the Wilmington Blue Rocks in Delaware.
Camden has found itself with similar challenges after the Riversharks folded last year.
"Tell you what, I miss the sport out here," said Rudy Parrish, of Pleasantville, who was cleaning the windows at the facility Wednesday. "This was the greatest thing they had, fireworks after every game, we couldn't beat this."
The Atlantic City stadium has seen a turnaround from where it was five years ago.
Around the concourse of the stadium, Coursey unlocked two of the bathrooms for people to use during the Bangladesh festival in the parking lot outside the stadium as part of last week's National Night Out.
Five years ago, bathrooms were inaccessible because of burst pipes, a broken fire system, mold and grafitti.
The slogan "NJ Transit. The Way to Go" is printed on the receipt of every train ticket bough…
Coursey said the Surf uniforms were still hanging — moldy — in the lockers when renovations began.
In 2012, the light poles were removed, deemed unsafe after Hurricane Sandy.
"The stadium had basically gone to hell," Coursey said. "(The Surf) basically turned the lights off like they were coming back the next day, but they never did."
Guardian said the stadium can help turn the city into a family town, pointing out that he sees more families taking their kids to Steel Pier and miniature golfing than he did four years ago.
He also said there has been interest in the stadium, mentioning that at least three groups have approached officials about bringing a baseball team back to Atlantic City.
That's part of the reason the city is not putting the stadium and its surrounding area up for sale as part of the Bader Field auction.
Another reason, Guardian said, is because the city hopes to work with Stockton University as it builds its campus nearby as part of the Gateway Project.
"I really think that Stockton University is going to realize that these 40 acres, added to the 10 acres they have now, will really be the center of their campus," Guardian said, adding that he hopes the two can make a deal and manage the stadium together.
The windows are fixed, air conditioning and heating units have been installed, the bathrooms are in working order, security cameras have been put in, the elevators are serviced regularly and one concession stand has become operational with the leftover appliances that weren't stolen.
ATLANTIC CITY — Employees of Trump Taj Mahal Casino Resort will be laid off Oct. 10, accordi…
"Well I'm glad to see them trying to do something with it, other than let it sit here and just decay away," Parrish said.
But the scoreboard doesn't work, and the clubhouses are gutted.
Coursey mows the grass himself and spends seven days a week at the stadium.
"My wife said I should just move in here," he joked.
Coursey and Guardian see a future despite the challenges.
"This is a billion-dollar view," Coursey said, looking at the Atlantic City skyline, which can be seen from any seat in the stadium.
"When you see the vista of Atlantic City and the ocean behind it … it's really one of the most beautiful views of any baseball stadium in the country," Guardian said.